If you are heading out to Cultus Lake this summer, there's a charming ice cream stand in Yarrow. Mighty Moose Ice Cream serves locally made ice cream made by Birch Dairy Farm in Abbotsford (see post here). I recently made an ice cream stop at Mighty Moose. Here's a look at what you can expect.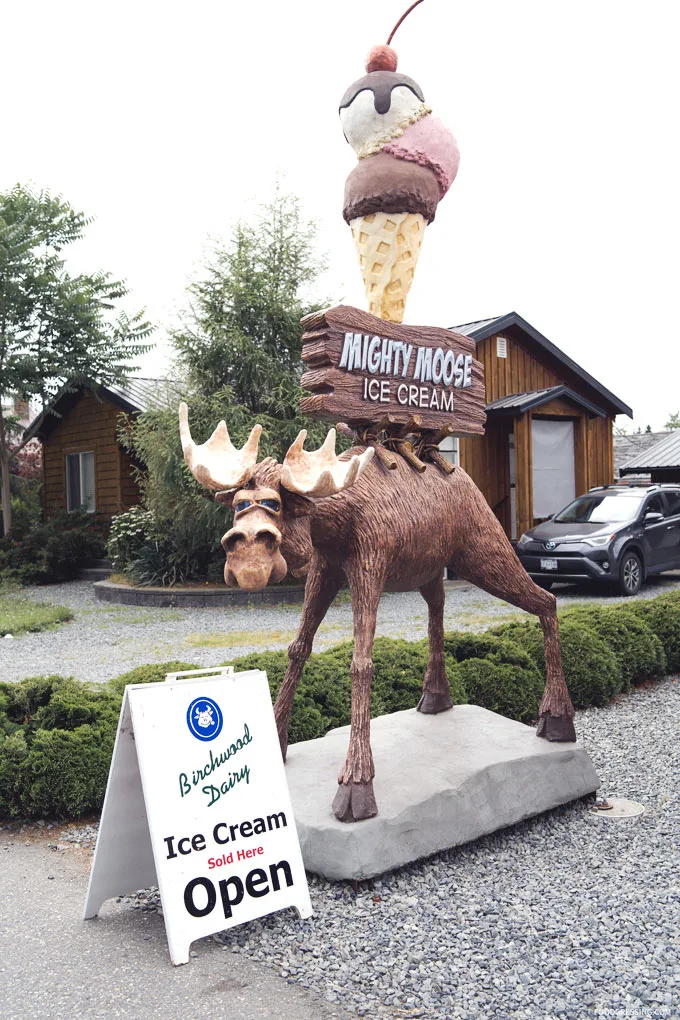 Mighty Moose is a simple ice cream stand by the road with a few tables outside for customers.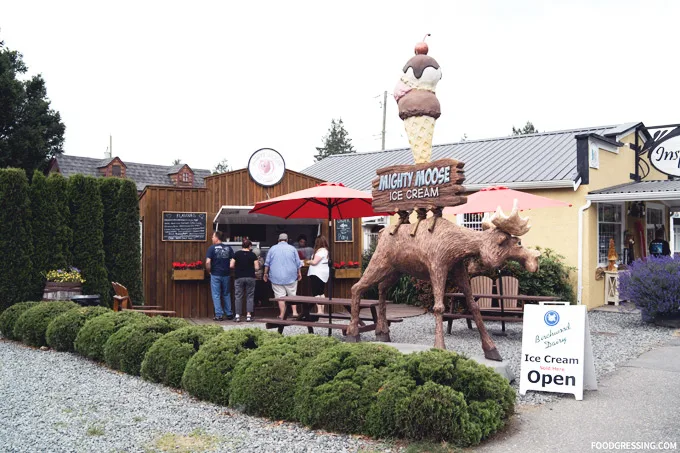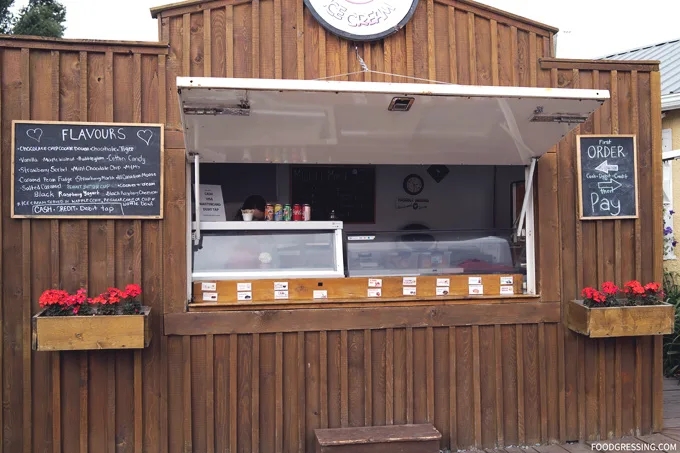 Some of the flavours offered include Chocolate Chip Cookie Dough, Chocoholic, Tiger, Vanilla, Maple Walnut, Bubblegum, Cotton Candy and more.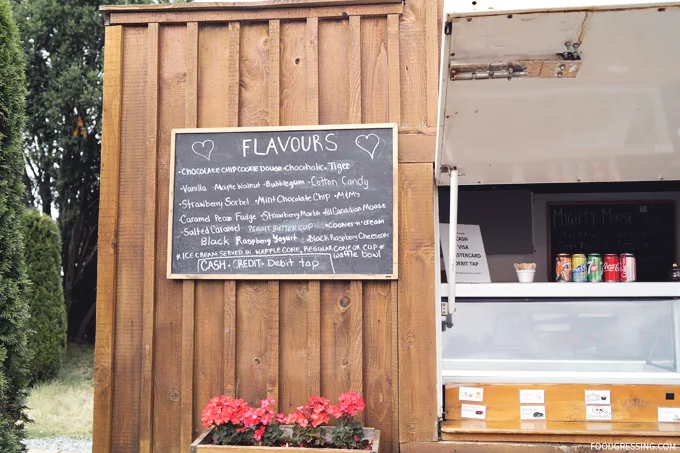 The ice cream comes in mini ($3.00), single scoop ($3.85), double scoop ($4.85), triple ($5.85) or a litre ($7.00). You can enjoy the ice cream in a regular cone, waffle cone (+$0.75), or waffle bowl ($0.75).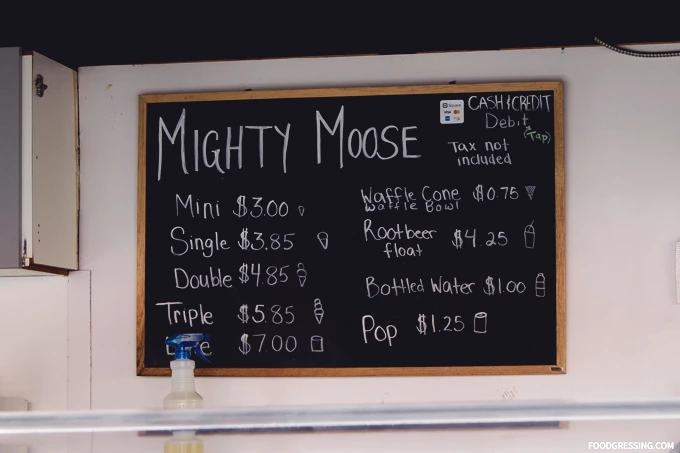 I have had gourmet ice cream onsite at Birchwood Dairy before and really enjoyed their flavours. Their ice cream is rich and creamy because it is made with 16% butterfat. It's the one of the highest butterfat percentage used in any ice cream!
We went with double scoops the Mint Chocolate Chip and Strawberry Marble in waffle cones ($5.60). Both flavours tasted on point. I particularly liked the refreshing mint flavour. Portions given were generous compared to Vancouver standards.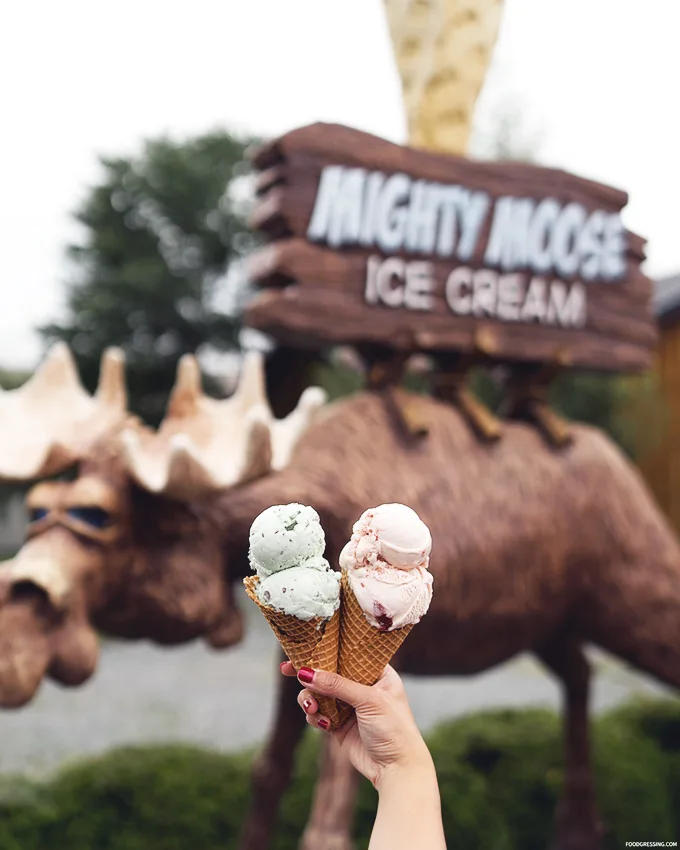 Overall Impression
I would definitely recommend making a roadside stop to Mighty Moose Ice Cream this summer season. Rating: 5/5
Mighty Moose Ice Cream
Address
: 42333 Yarrow Central Rd, Chilliwack, BC
Facebook
:
www.facebook.com/MightyMooseIceCream/