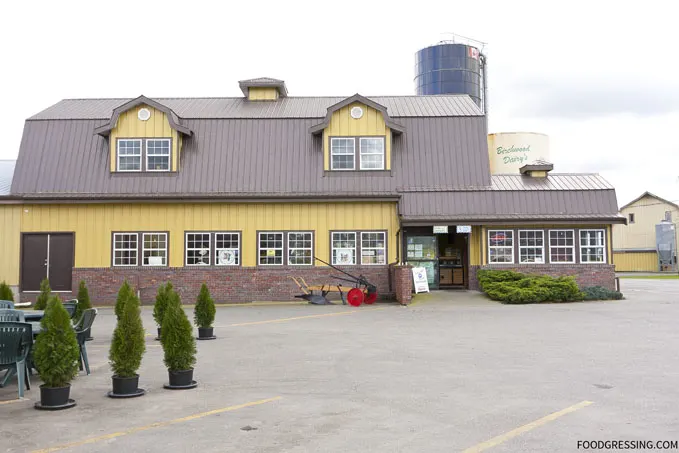 Summer is in full swing and there would be no better way to cool from the summer heat than to enjoy some ice delicious ice cream. Better yet, how about the freshest creamiest, gourmet ice cream directly from a dairy farm? At Birchwood Dairy Farm in Abbotsford, you'll find 50 flavours of homemade style ice cream made with milk produced by cows right on the farm. There's even a barn where you can get up close and personal with the cows and an observation room to watch the milking process. My family and I visited Birchwood Dairy Farm recently where we enjoyed an afternoon of farm-filled fun.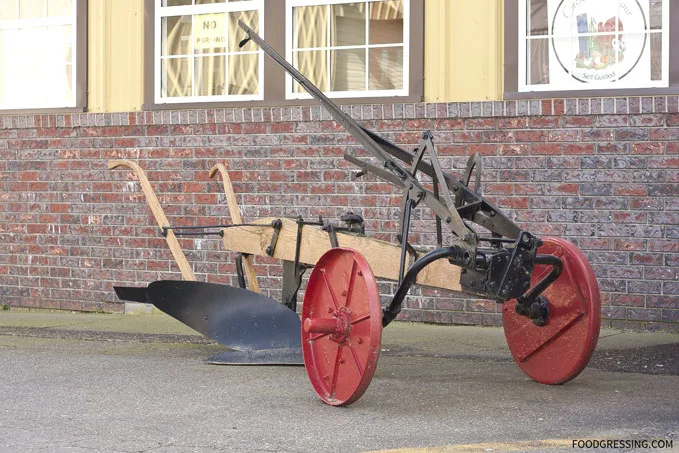 Birchwood Dairy Farm Experience
Birchwood Dairy Farm has 220 acres of land where they milk approximately 120 cows and have close to 140 young stock. There are a few open barns were visitors can meet the cows including a "maternity ward" where they have mama cows and their calves. You can also watch the milking process which happens daily from 3:30 pm to 5:00 pm. The whole place is very informative and it is interesting to learn about things that are now very outdated. See the old plough in the picture above, for example. Also the wooden barns – most new farm buildings are steel constructions, from companies like Armstrong Steel, as they are a lot more cost-effective. It brings about a real sense of nostalgia walking through the old barns and witnessing some of the machinery they use to have.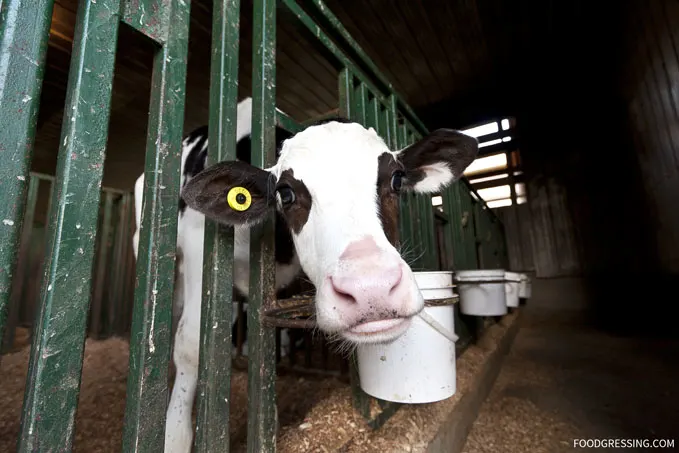 Country Market
The farm runs a country market where they sell good old fashioned ice cream, frozen yogurt, cheese, and bottled milk. They also serve light lunches (soups and sandwiches) from 11 am to 3 pm daily.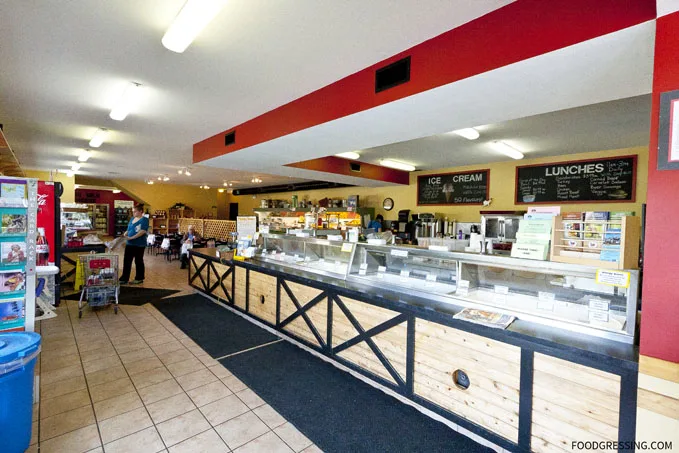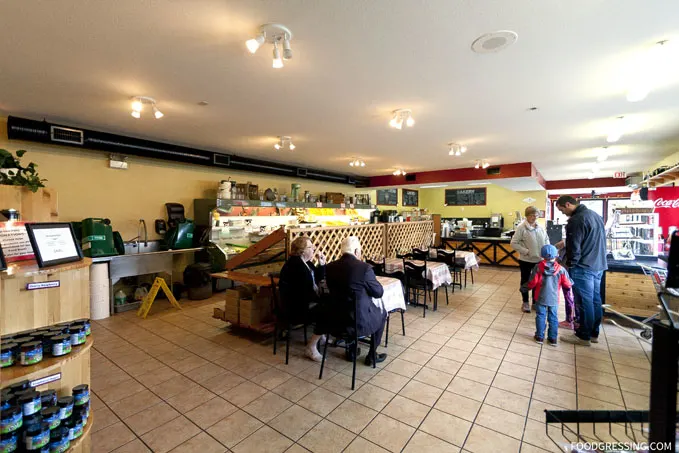 Rich & Creamy Ice Cream
The ice cream comes in a variety of sizes: Caby ($1.20), Child/Seniors ($3.50), Single ($4.05), Double ($5.05) and Triple ($6.05). A waffle cone is an extra $0.50.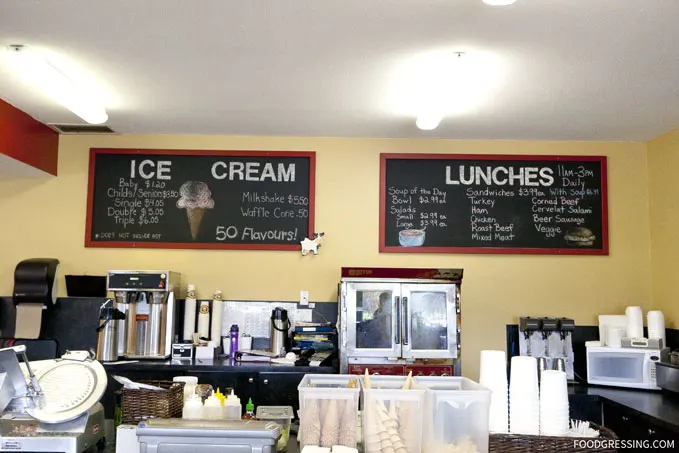 The main reason why Birchwood Dairy Farm's ice cream is so rich and creamy is because it is made with 16% butterfat. It's the one of the highest butterfat used in any ice cream! Espresso chips, brownies, pecans, walnuts, and cookie dough are just some of the flavours available.
We tried the their most popular flavour, Black Raspberry Cheesecake, which has a cheesecake base with raspberry swirl. The texture is just velvety smooth and very decadent. The second flavour we had was Strawberry Marble which was also very good.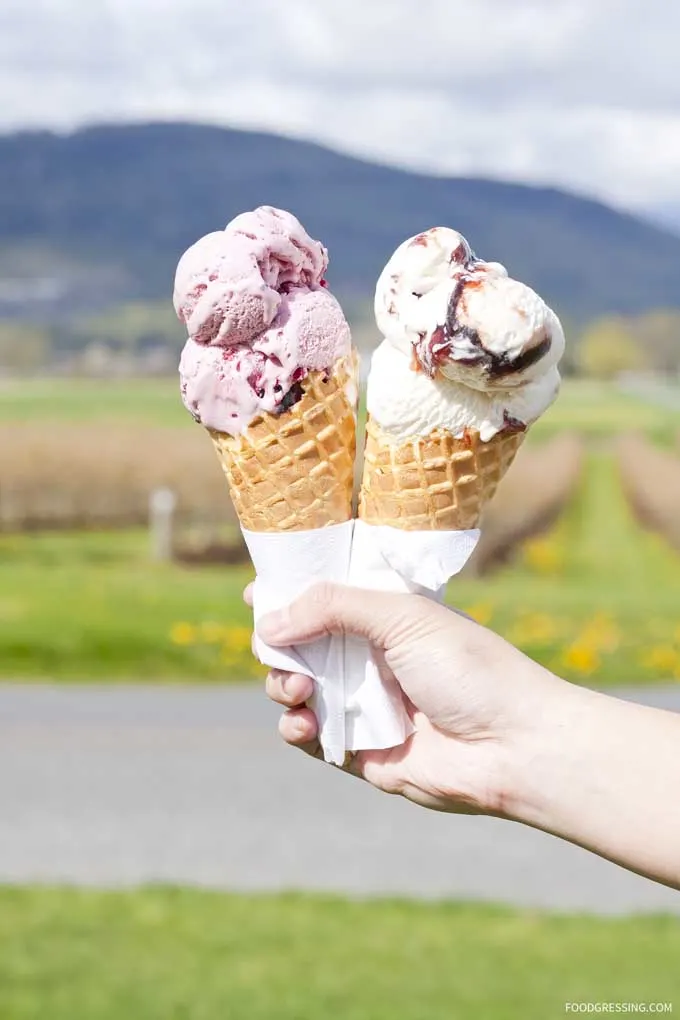 All in all, our experience at Birchwood Dairy Farm was educational, delicious and fun for the entire family. Can't go wrong with gourmet ice cream direct from the source!