New this summer for a limited time only at Faubourg is their line of lavender flavoured treats. I had previously enjoyed some of the items at a media event. This time around, a friend and I met up for an afternoon date at their Park Royal location to try the full-size versions of some of their lavender cakes.
Disclosure: This is not a sponsored post. None of the food and drinks were complimentary. This review is done anonymously.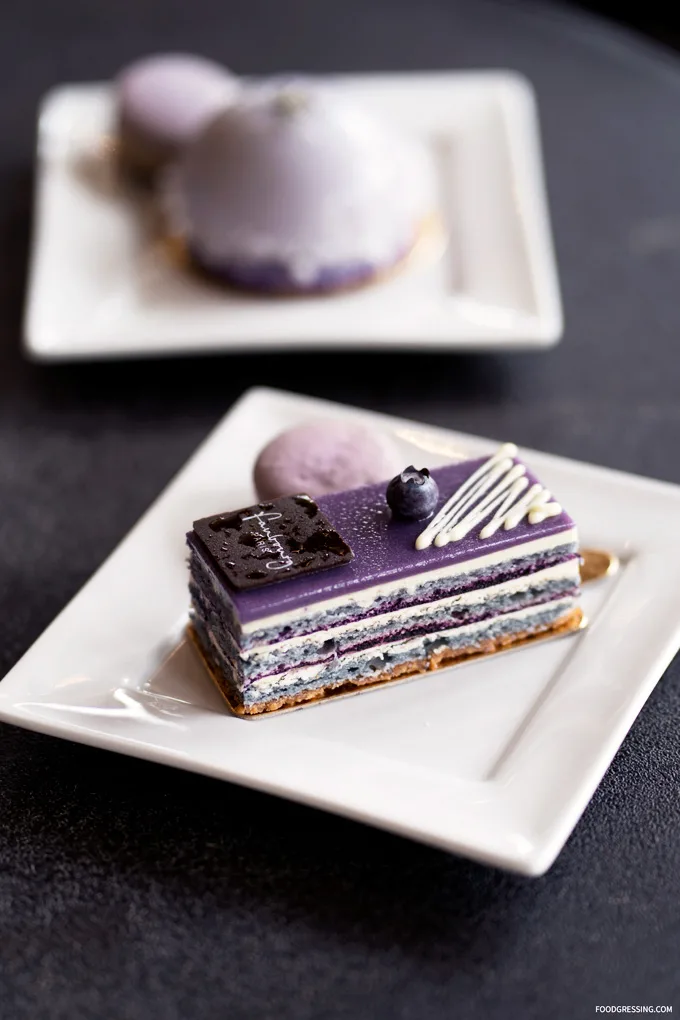 Blueberry Earl Grey Lavender Operette ($6.60)
This pastry was a blueberry sponge cake with caramel biscuit crunch and an Earl Grey lavender ganache. I loved the textural contrast from the caramel biscuit. It was a nicely complex and tasty with blueberry, caramel and lavender flavours.
Lavender Latte + Lavender Macaron
The lavender latte was very smooth and had a nice lavender flavour (without tasting like soap). We also tried their lavender macaron which was perfect as usual. It had a meringue-like texture with an eggshell-like outer crust.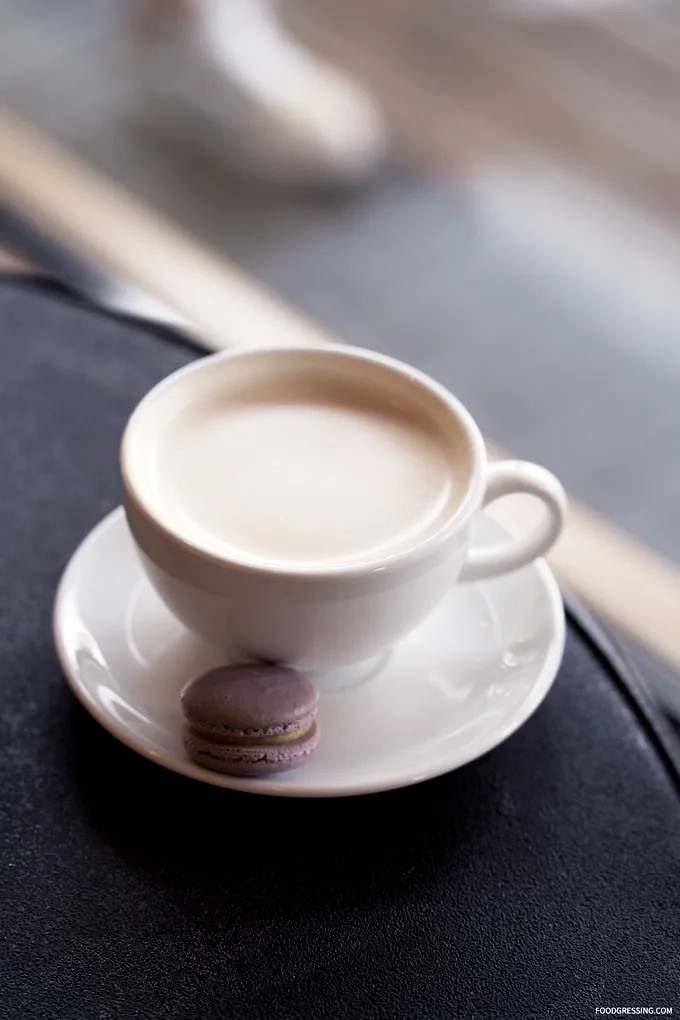 Pastry of the Month ($6.95)
The highlight was the pastry of the month: lavender honey sage mousse, strawberry gelee, lavender sponge cake with a vanilla glaze. It was a beautifully crafted treat that was complex with different layers: the cake layer was at the bottom; the strawberry gelee was in the middle and the mousse was the outer layer. Very moist and not overly rich yet very satisfying.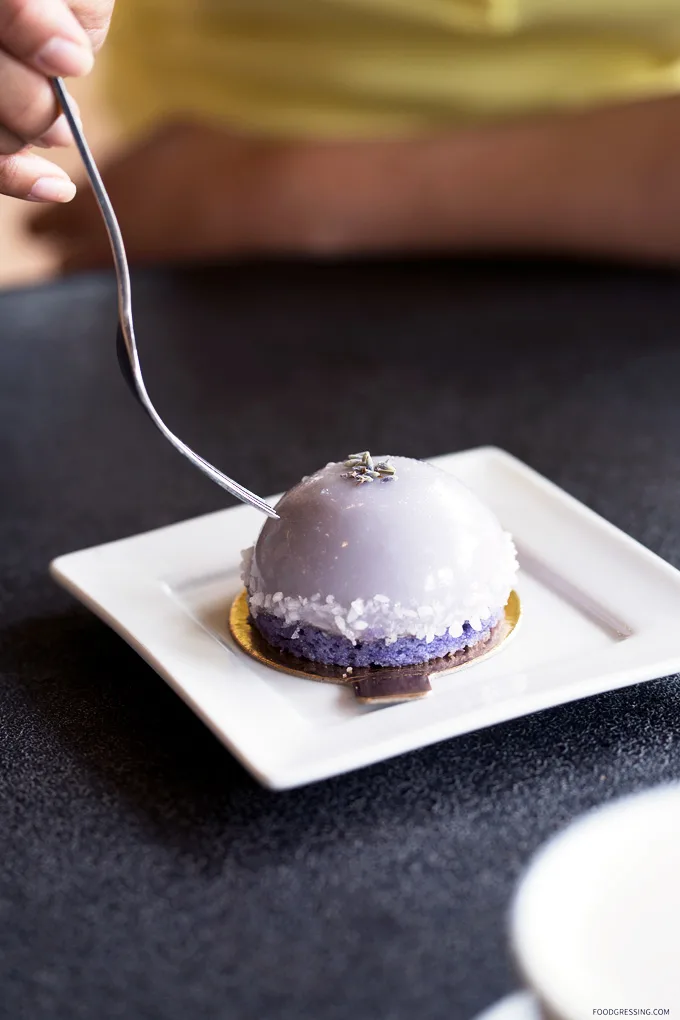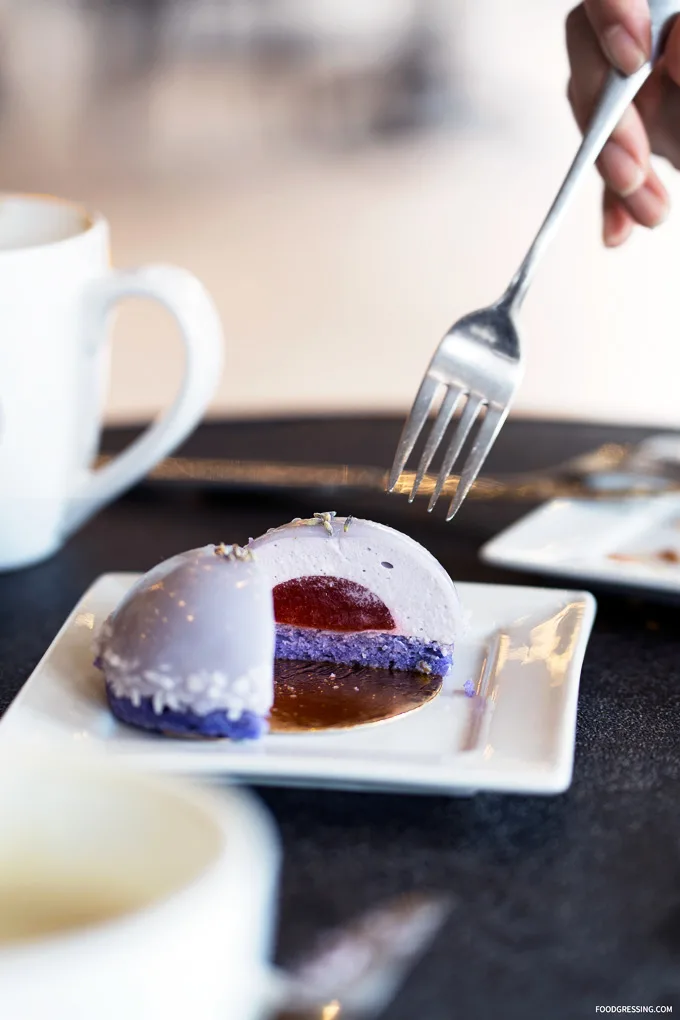 I recommend giving Faubourg's lavender items a try before they are gone. To find out what else is available, visit my post here.
The lavender treats are available at all Faubourg locations:

Downtown: 769 Hornby Street, Vancouver, BC
Kerrisdale: 2156 W 41st Ave, Vancouver, BC
Park Royal: 792 Main Street, Park Royal, West Vancouver, BC
Le Café: 175-628 East Kent South Avenue, Vancouver, BC=