This past long weekend, I enjoyed a day trip to Jones Lake, a lake and reservoir located 42 km east of Chilliwack. The lake is managed by BC Hydro and serves as a source of hydroelectric power but also a recreation site.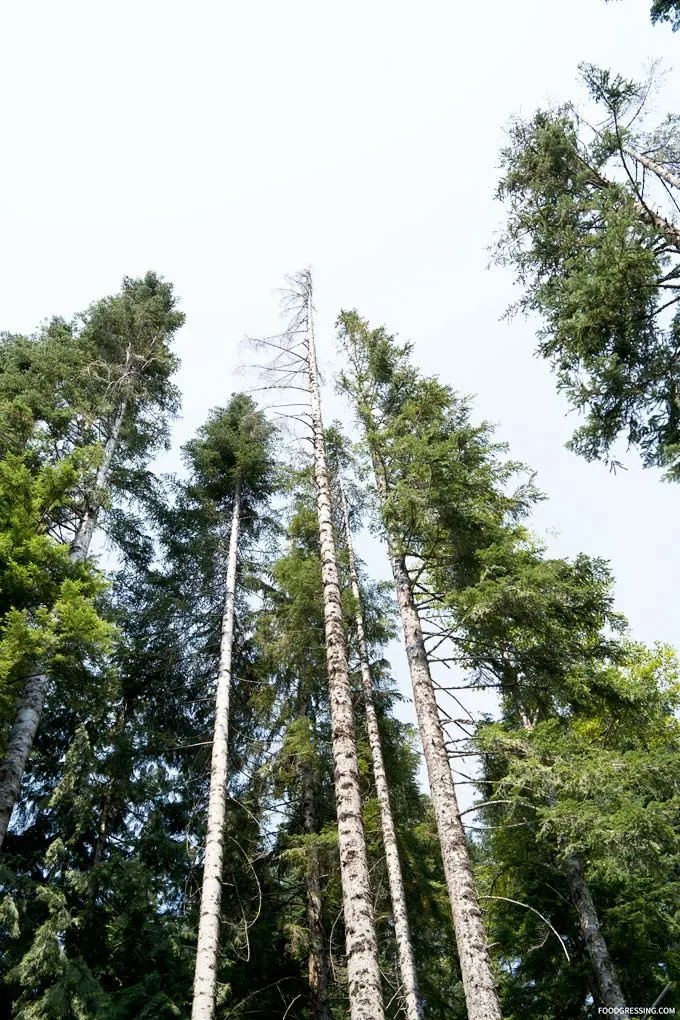 ---
Road Conditions
The road conditions are pretty rough by Vancouver standards. According to BC Hydro, the road to Jones Lake is an active logging road with steep, rough sections, which are designed for 4×4 vehicles with high clearance. The steep parts are particularly bumpy. I took a few photos of the drive there for your reference.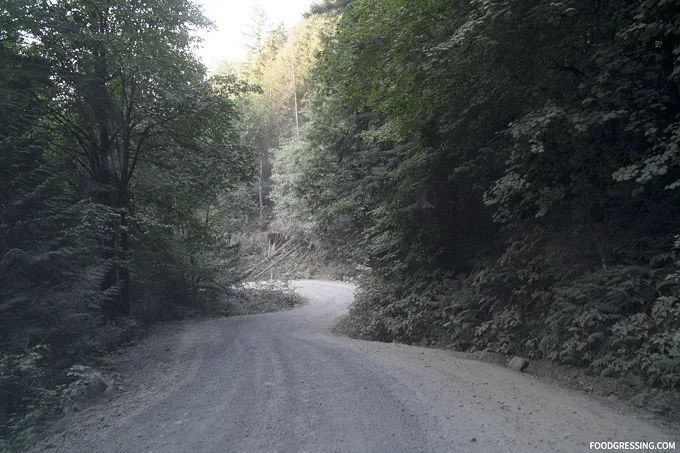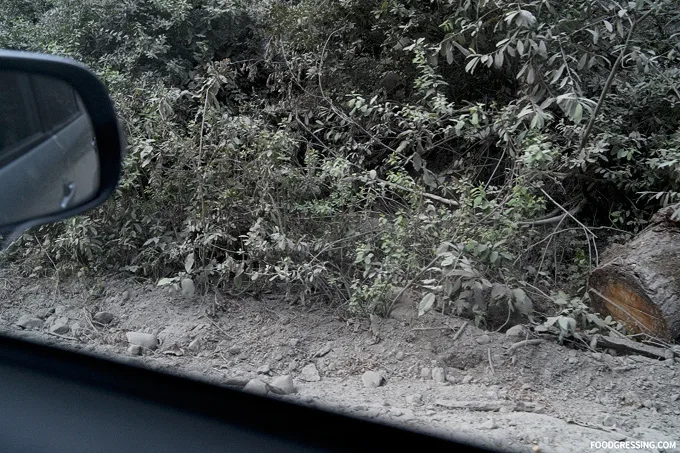 ---
Free Campsites
Jones Lake has been considered a hidden gem for camping. The campsites are free, nonreservable and first-come-first-serve. The campsites which are officially managed by BC Hydro are located north and south of Boulder Creek and west of the Lake.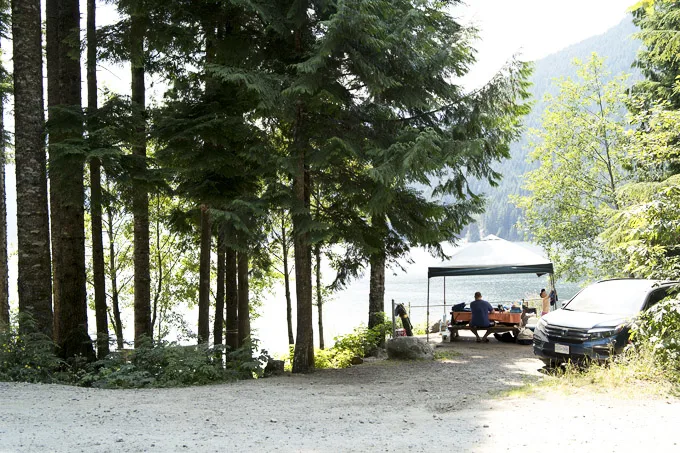 Popular recreation activities at Jones Lake include picnicking, swimming, boating, fishing, hiking, mountain biking and backcountry exploration.

There are two recreation areas on the north shore of the reservoir and both have designated wheelchair accessible campsites, outhouses and picnic tables.
We managed to find an unoccupied campsite and set up our BBQ picnic there. Pro tip: drinking water is not available so bring your own water! Furthermore, consumption of alcohol and drugs is prohibited on BC Hydro property and is apparently strictly enforced by the RCMP.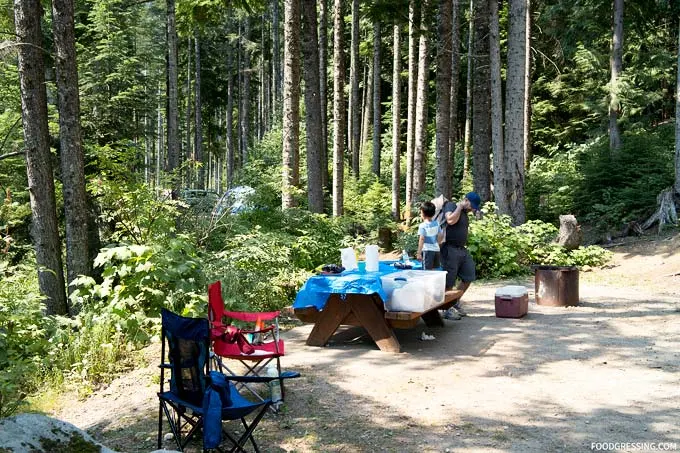 There are some beautiful, three-story A-frame cabins located south of the recreation area which are privately owned. I couldn't help but to snap a photo in front of one of the them. Wish I could have seen the interior…it was probably very cozy inside!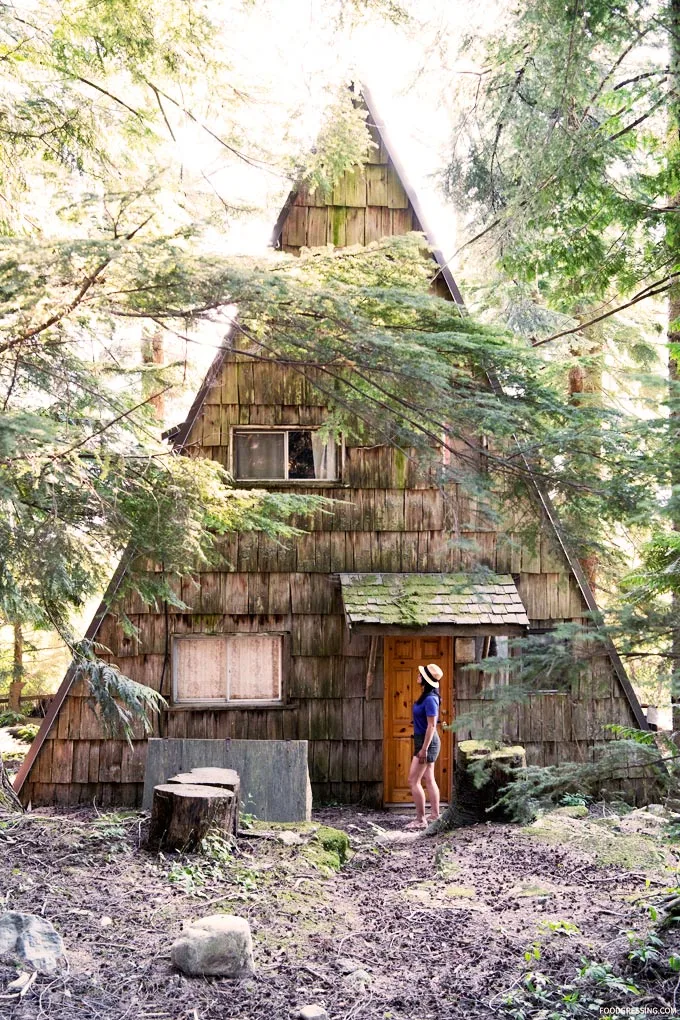 After our BBQ picnic, we proceeded to east of Jones lake where there are "unofficial" campsites (not managed by BC Hydro).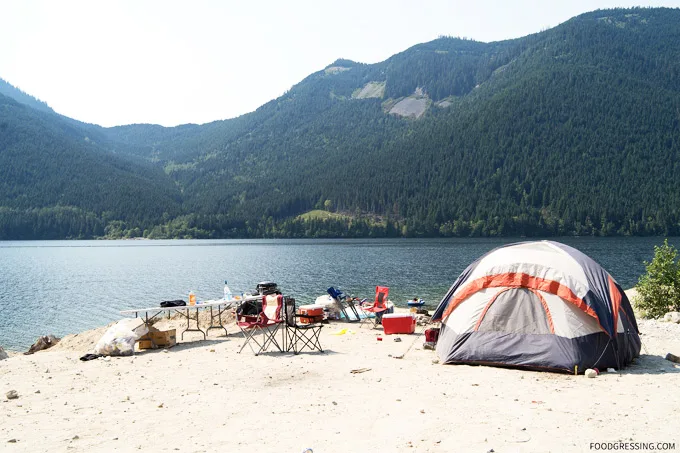 There are many camping spots on the beach between the trees.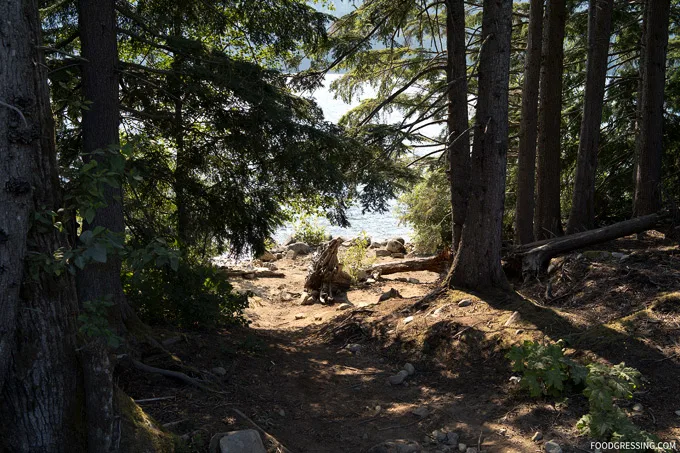 We made our way down to one of the beaches where we enjoyed spectacular glacier views. Some of us went for a dip in the lake.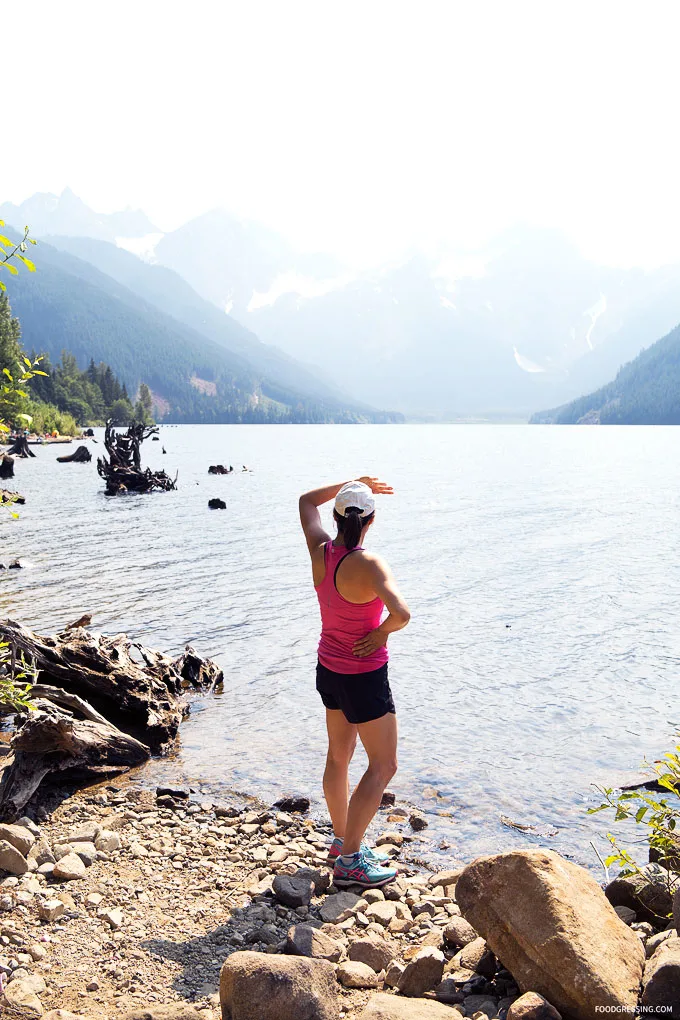 My dog, Aapik, had a nice time exploring the grounds at Jones Lake.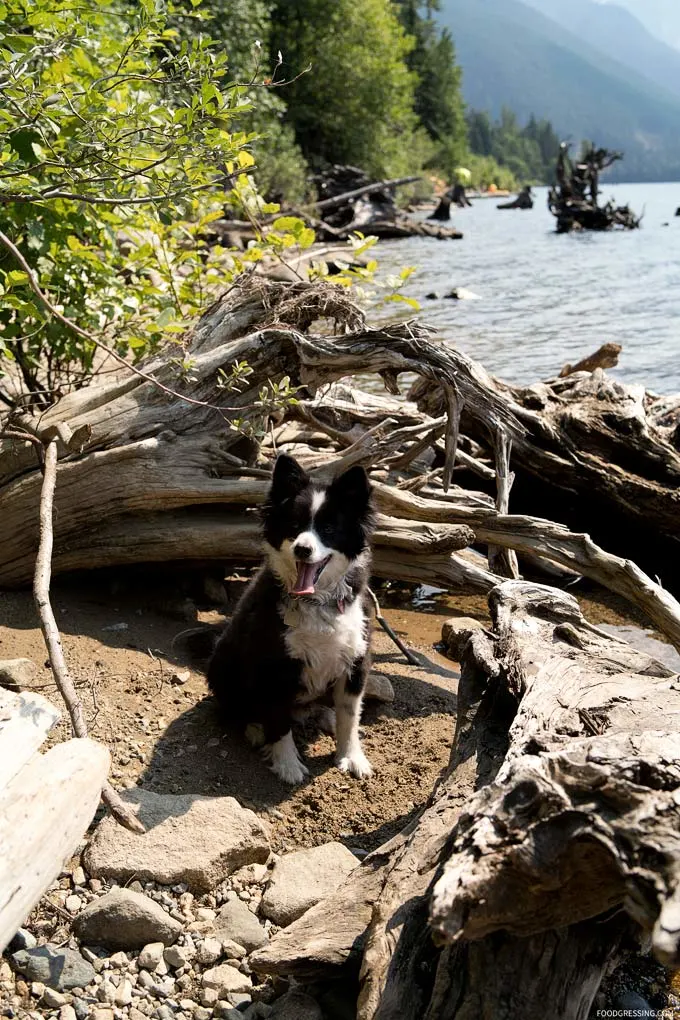 ---
Pick up your garbage!
While the views at the lake were beautiful, I saw some not-so-appealing abandoned garbage in the area of the lake which is not officially maintained by BC Hydro. It was appalling in my opinion! Here are some photos of just *some* of the garbage I came across.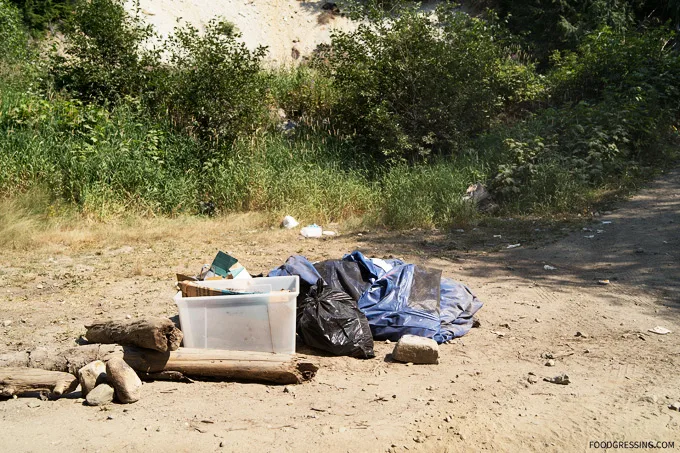 Please have some courtesy for other campers and take away your own garbage!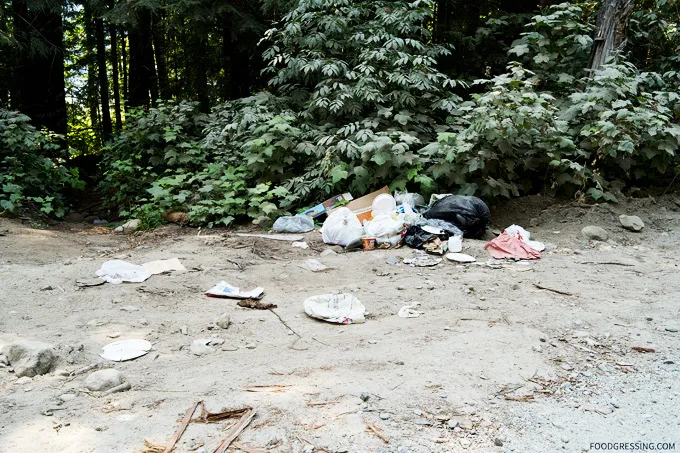 Overall Impression
It was an enjoyable day of exploring Jones Lake with great company. The free campsites and glacier views make Jones Lake worthy of visiting.
For more information on Jones Lake, visit BC Hydro.