This past weekend, the eighth annual Araxi Longtable Dinner Series took place in Pemberton, BC.  The event is known for being British Columbia's most compelling and ambitious al fresco dining experiences and this year's dinner took place at the base of Mount Currie on North Arm Farm.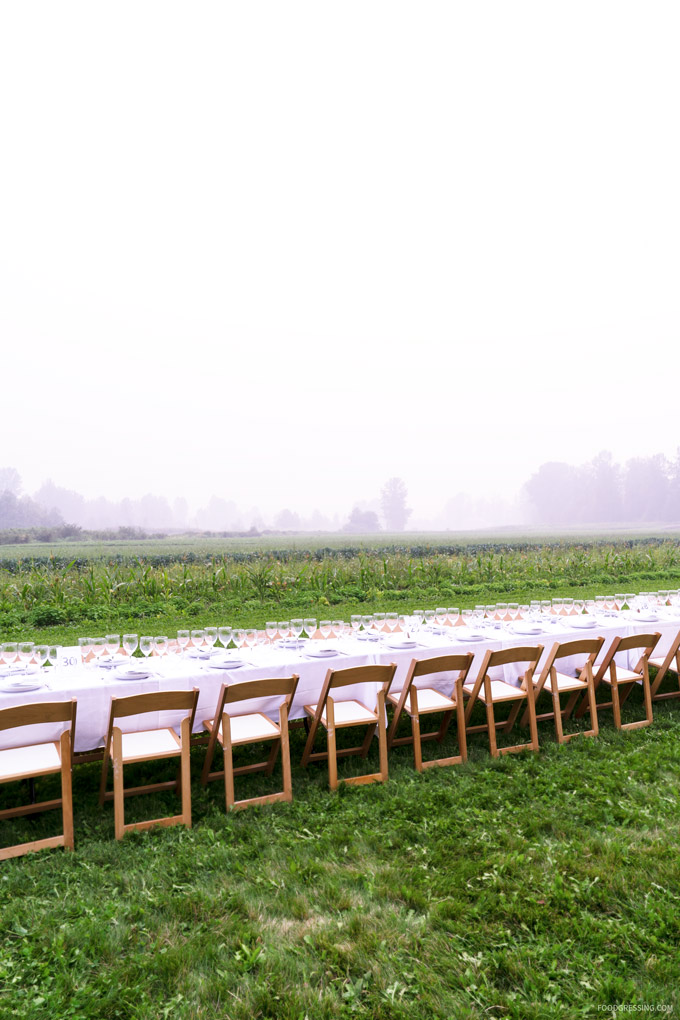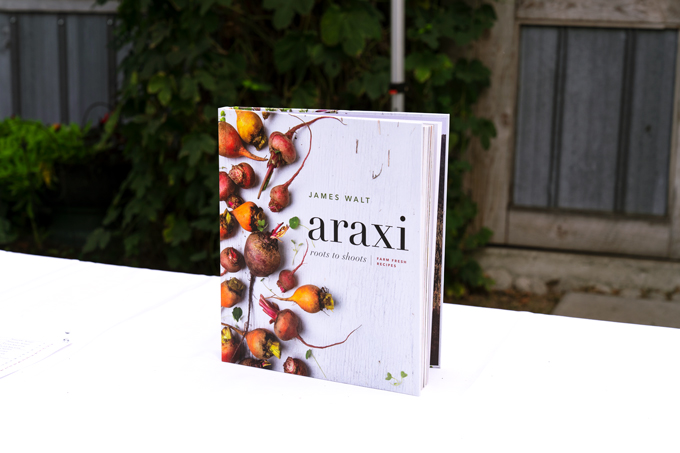 Disclosure:  I attended the event as media.
Toptable Group's Whistler Executive Chef James Walt and Araxi's Executive Chef Quang Dang crafted an exclusive four-course menu showcasing farm-to-table dishes with renowned Restaurant Director Neil Henderson orchestrating all aspects of service for the event.  Il Caminetto's Chef de Cuisine Brad Masciotra, Araxi's Executive Chef Quang Dang along with Bar Oso's Chef Jorge Muñoz Santos were on site with their teams to craft the evening's dishes.  Over 400 guests dressed in their summer garden best were in attendance for the iconic event.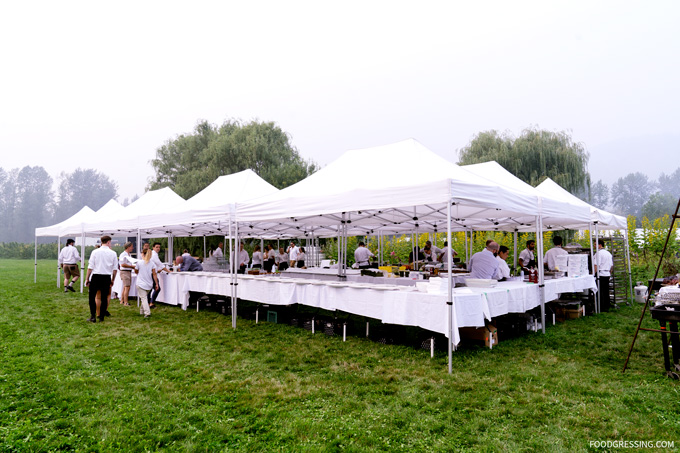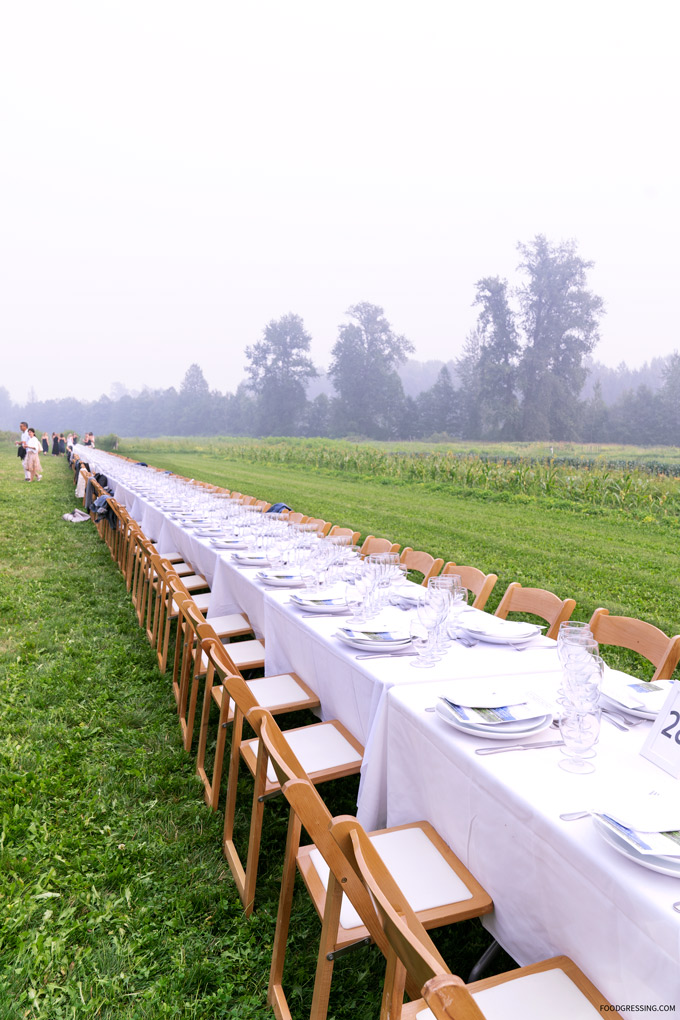 The evening started with a barn-side cocktail reception and passed appetizers.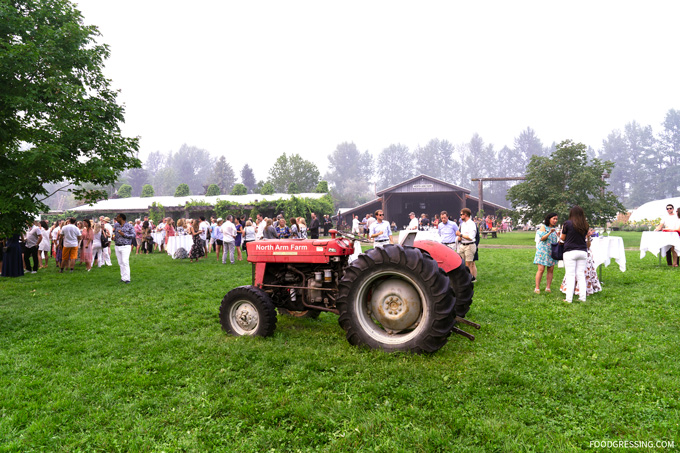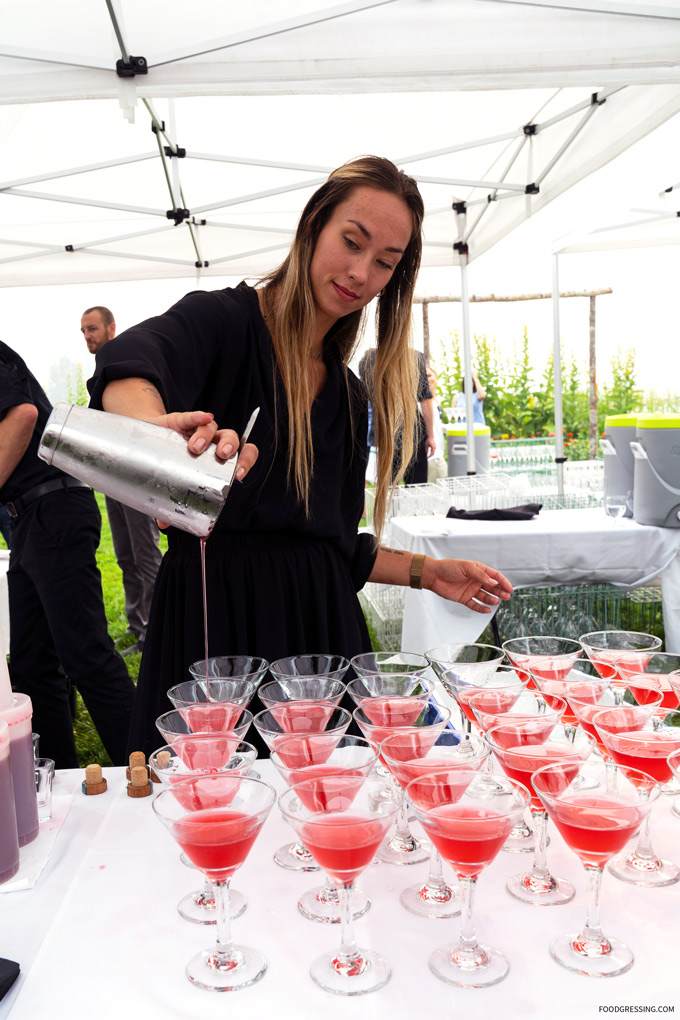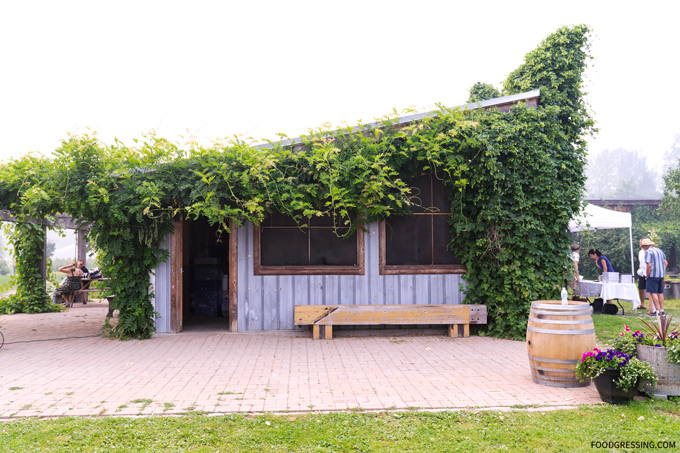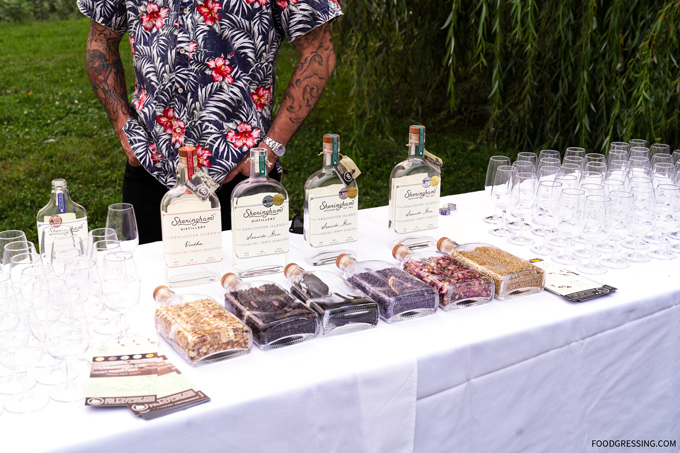 This was followed by a four-course family-style menu with wine pairings from British Columbia's top producers.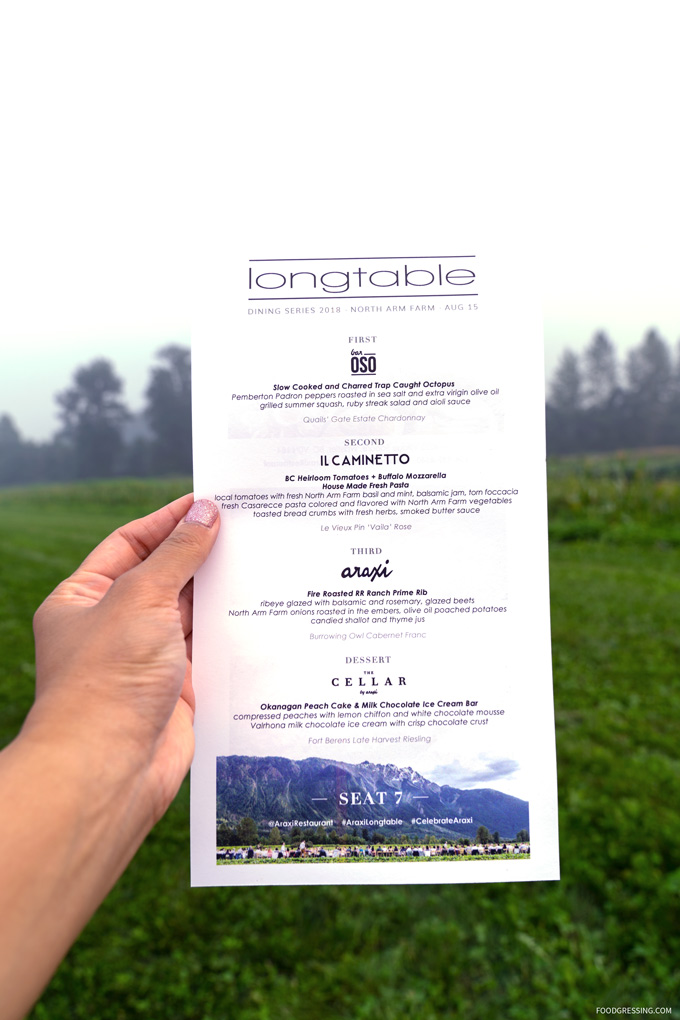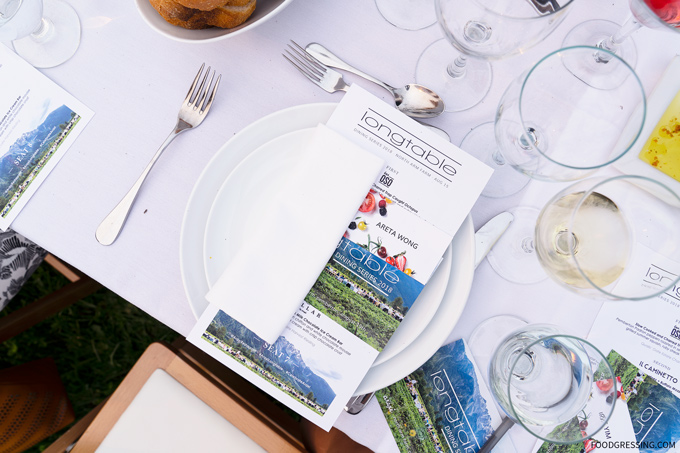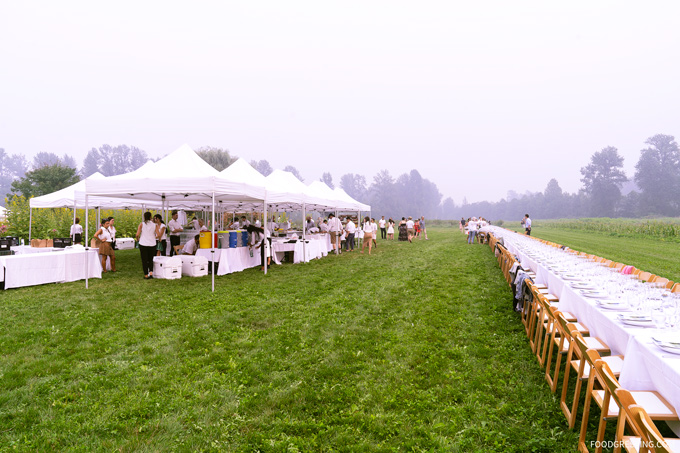 The makeshift open kitchen allowed attendees to witness the heart and soul poured into each dish.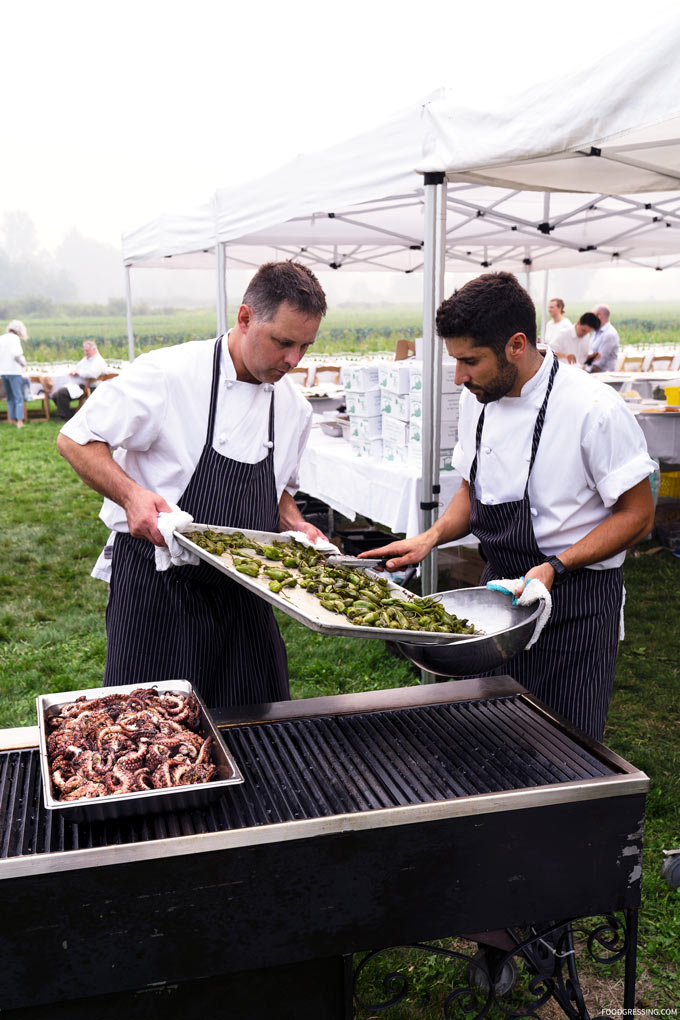 First Course: Slow Cooked and Charred Trap Caught Octopus
The octopus was accompanied with Pemberton Padron peppers roasted in sea salt and extra virgin olive oil, grilled summer squash, ruby streak salad and aioli sauce.  Wine Pairing: Quails' Gate Estate Chardonnay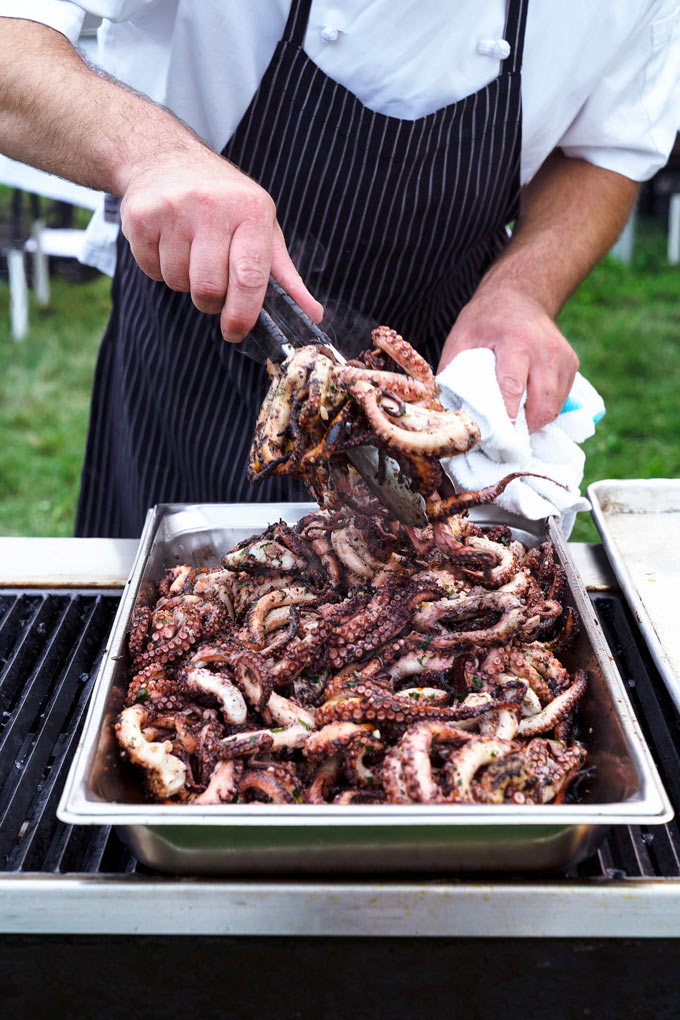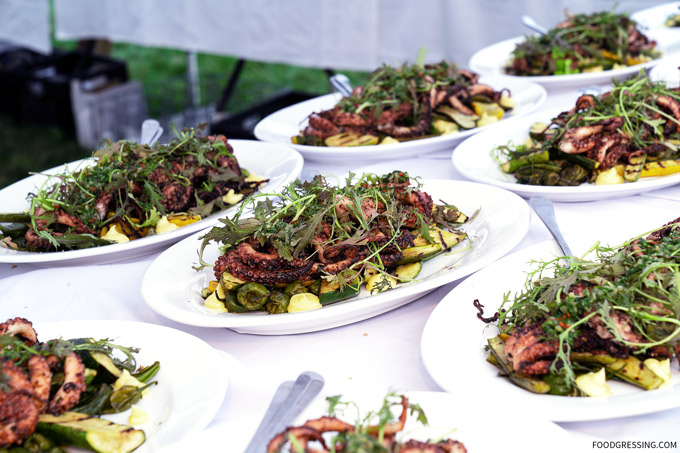 Second Course: BC Heirloom Tomatoes + Buffalo Mozzarella, House Made Fresh Pasta
This dish featured local tomatoes with fresh North Arm basil and mint, balsamic jam, torn focaccia, fresh Casarecce pasta colored and flavored with North Arm vegetables, toasted bread crumbs with fresh herbs, and smoked butter sauce.  Wine Pairing: Le Vieux Pin 'Vaila' Rose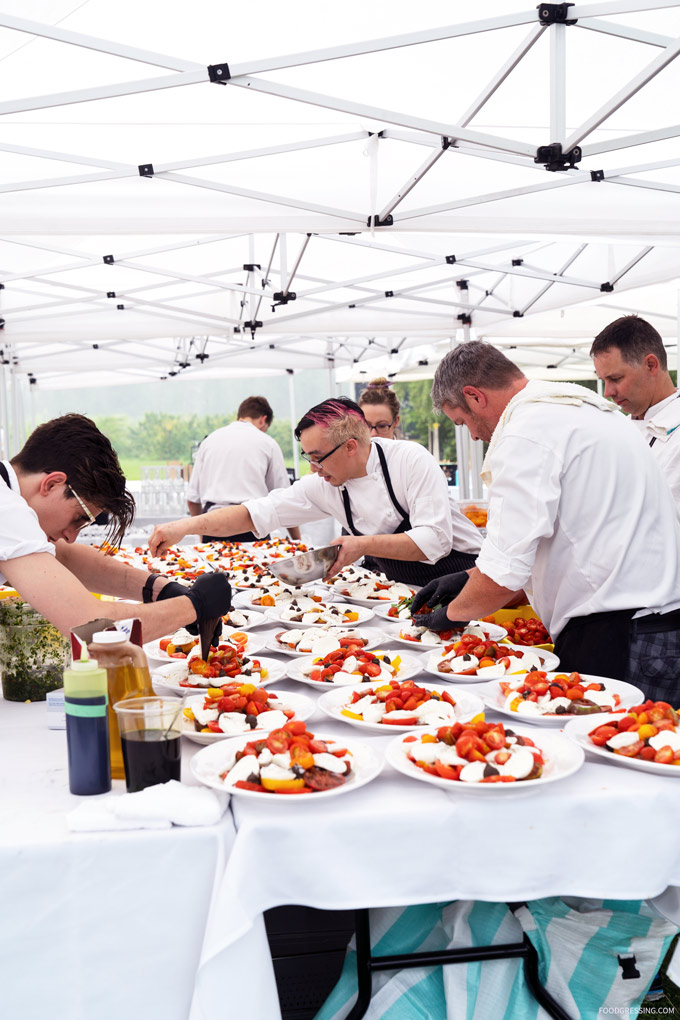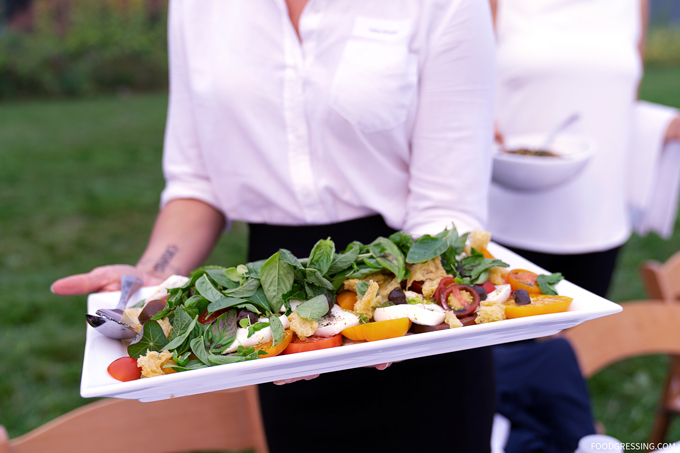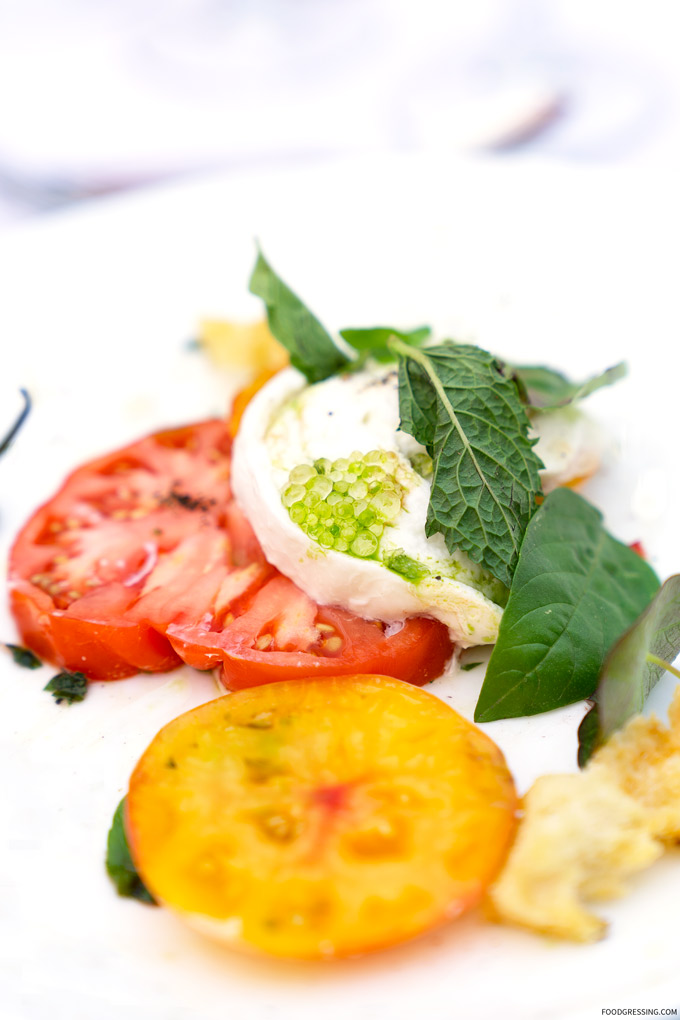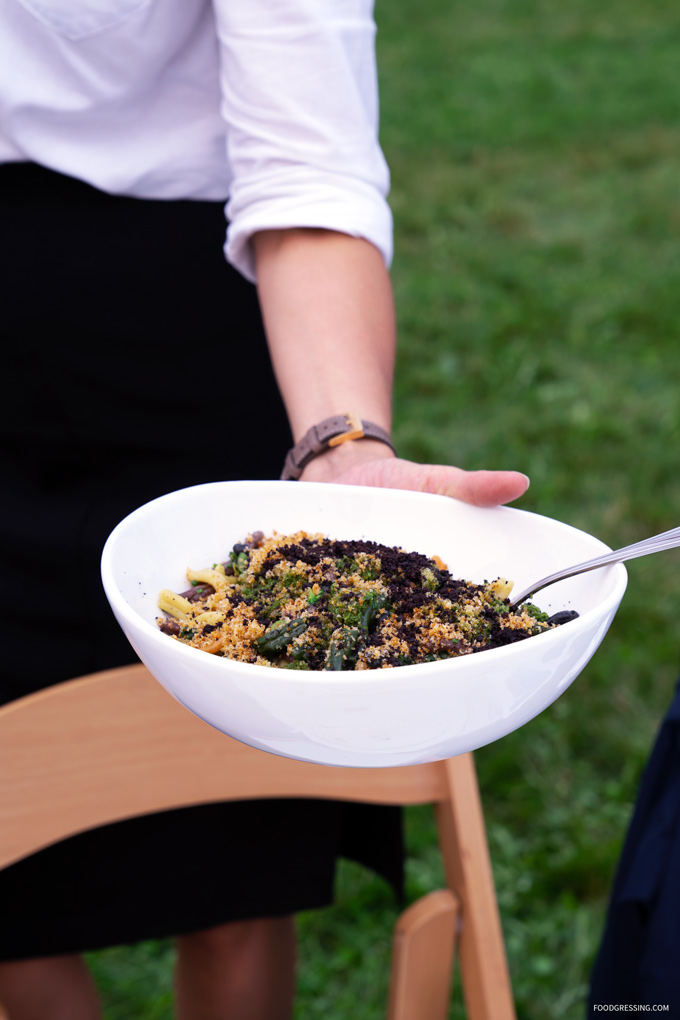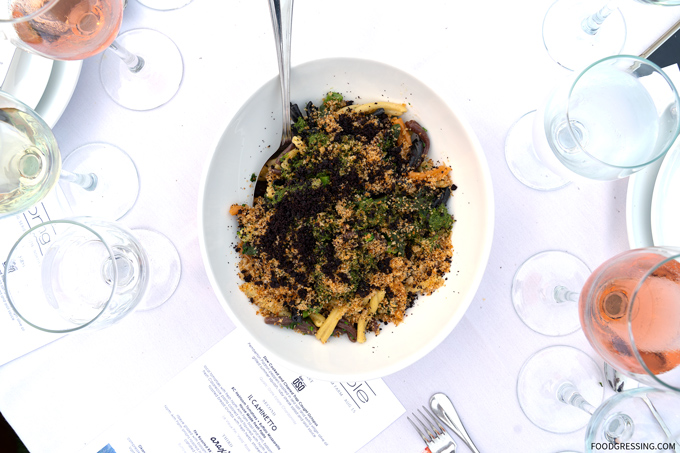 Third Course: Fire Roasted RR Ranch Prime Rib
Ribeye glazed with balsamic and rosemary, glazed beets, North Arm Farm onions roasted in the embers, olive oil poached potatoes, candied shallot and thyme jus.  Wine pairing:  Burrowing Owl Cabernet Franc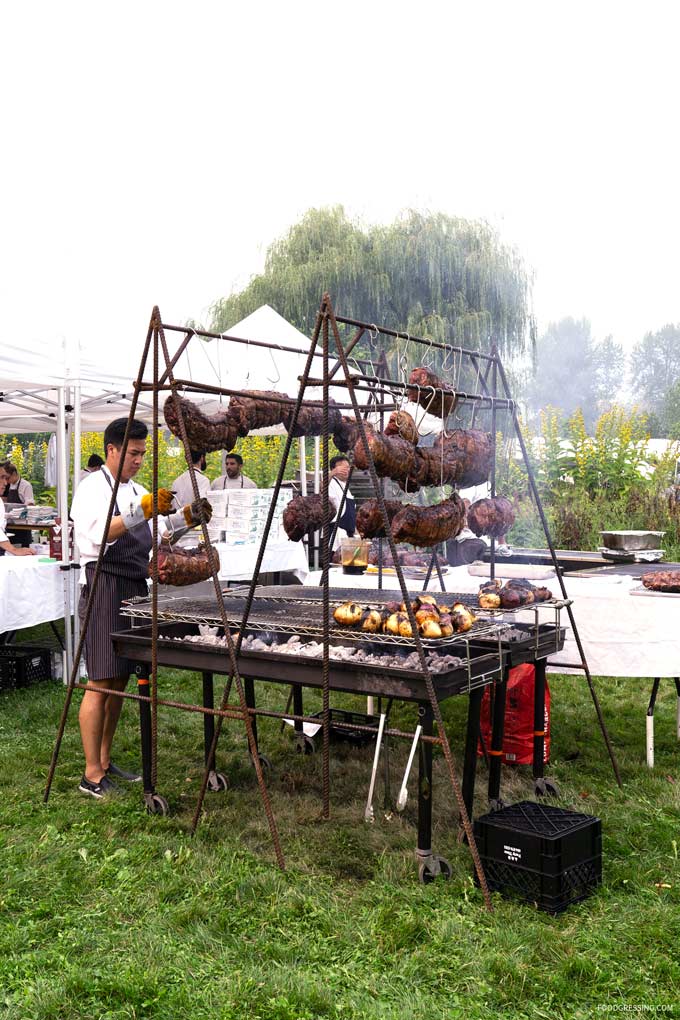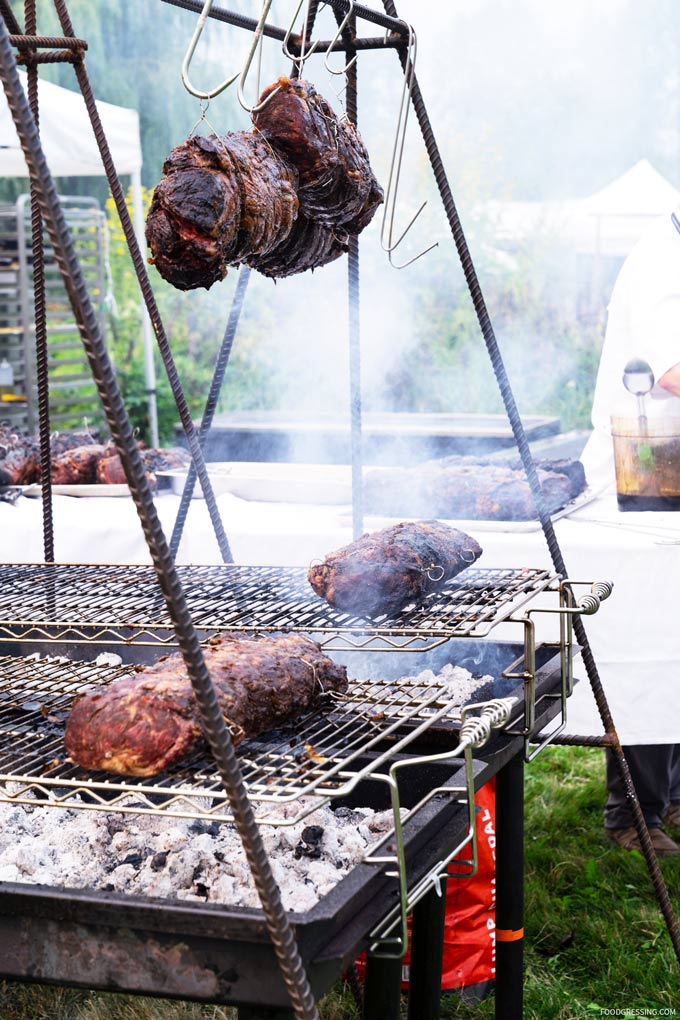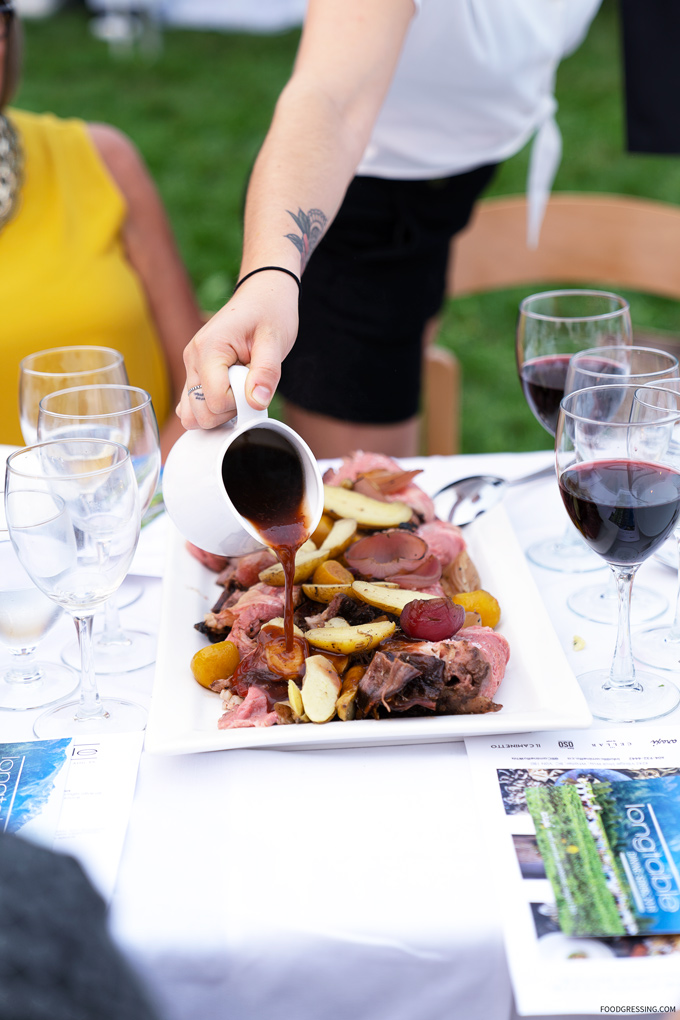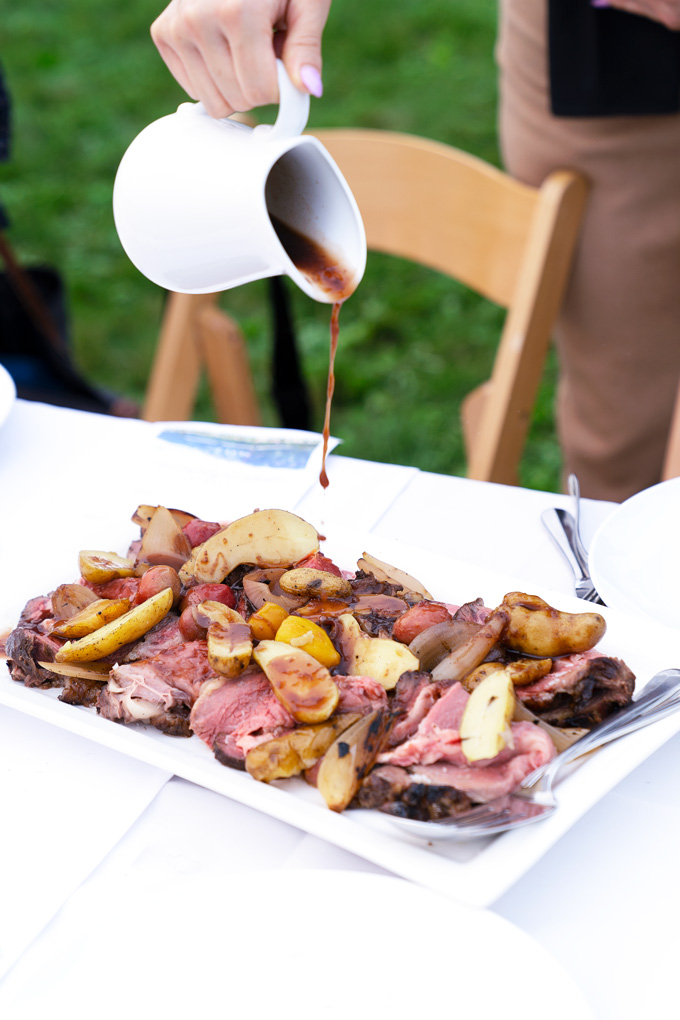 Dessert:  Okanagan Peach Cake & Milk Chocolate IceCream Bar
To finish off a delicious meal, the cake featured compressed peaches with lemon chiffon and white chocolate mousse.  The ice cream bar was made of Valrhona milk chocolate ice cream with crisp chocolate crust.  Wine Pairing: Fort Berens Late Harvest Riseling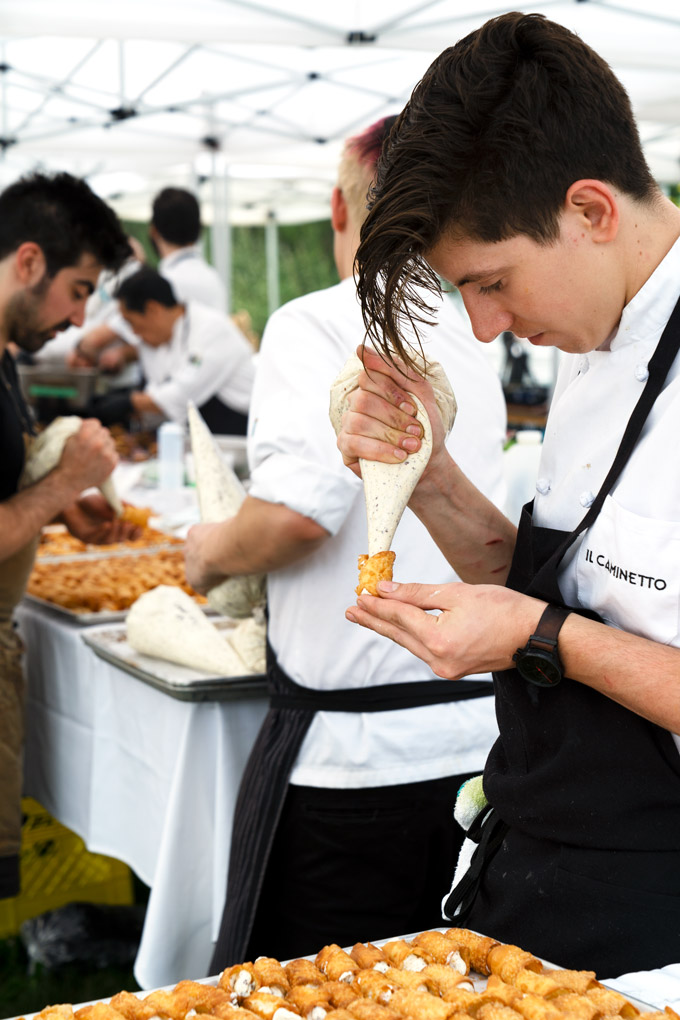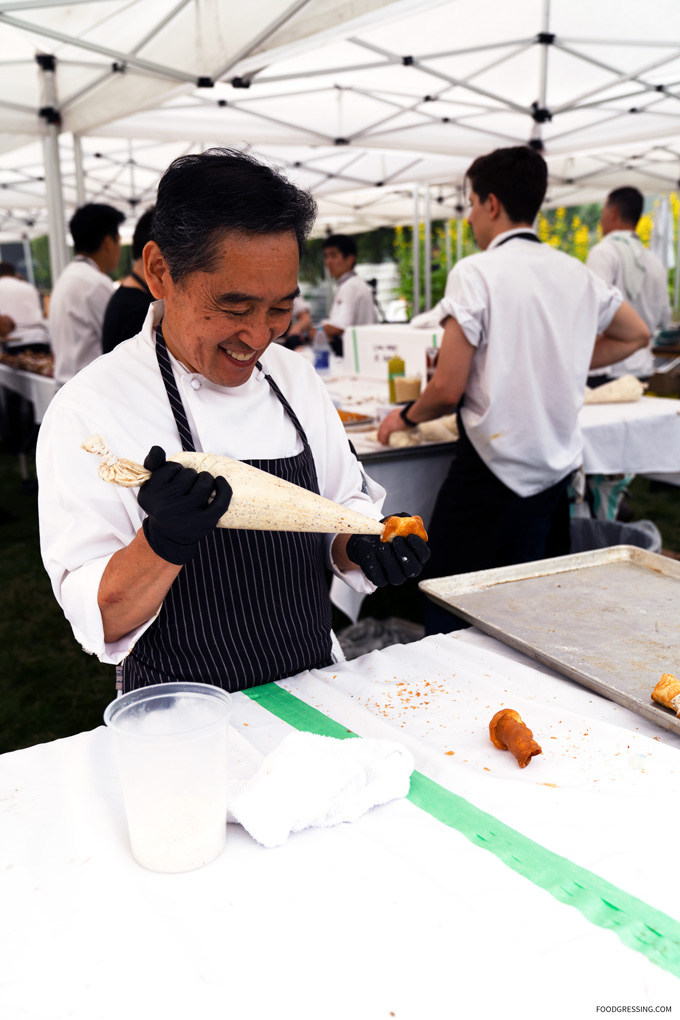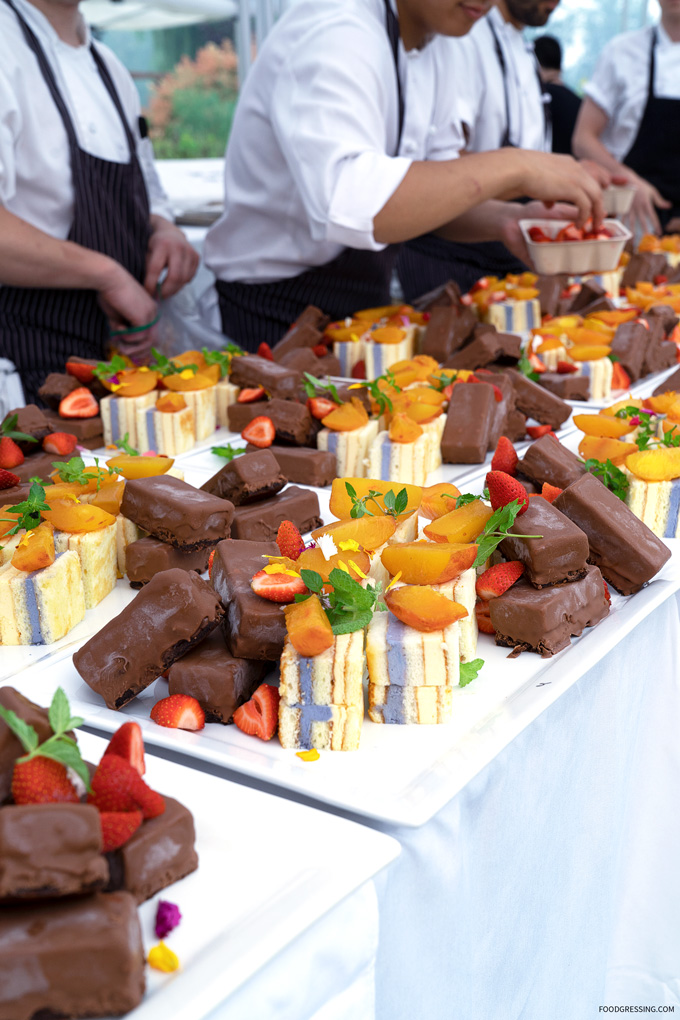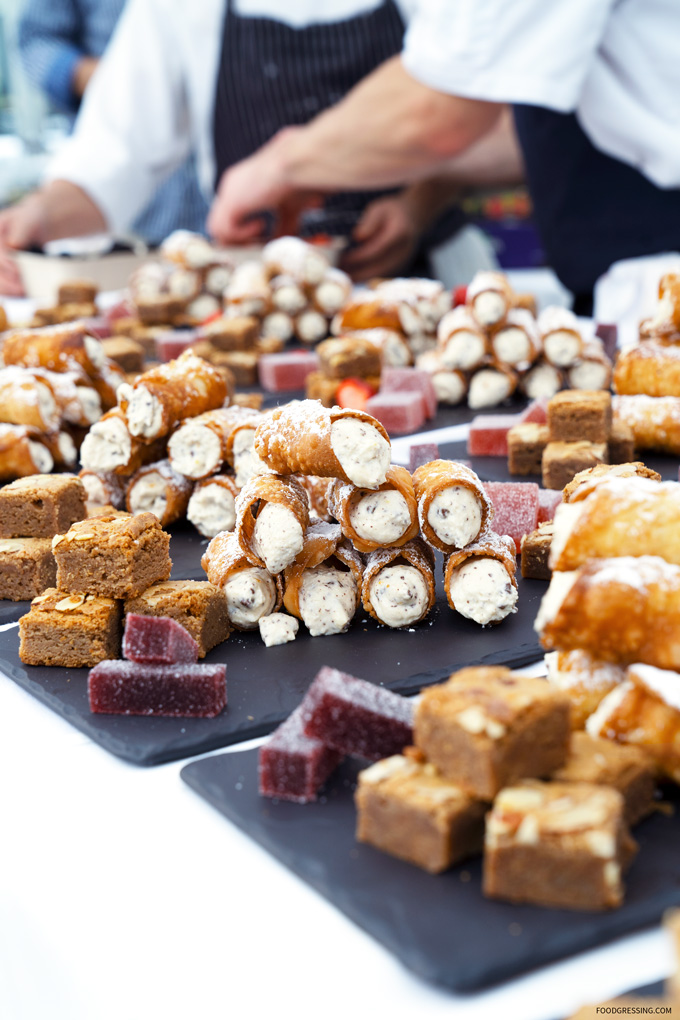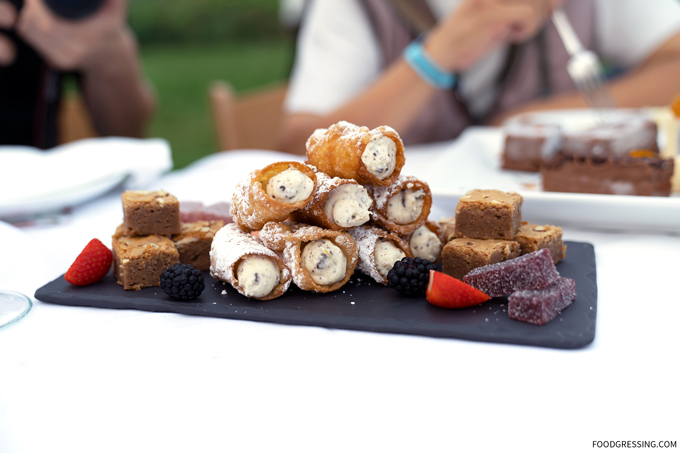 Congratulations to all the culinary teams from Bar Oso, Il Caminetto, and Araxi for putting on an unforgettable evening.  The Araxi Longtable Dinner will be returning in 2019.  For more information, visit  araxi.com/longtable/