One of the most exciting new restaurant openings that took place last year was Botanist at the Fairmont Pacific Rim. The restaurant showcases the botany of British Columbia from a culinary perspective. Botanist is open 7 days a week for breakfast, lunch and dinner and features a cocktail bar and lab, garden, dining room, and champagne lounge – all inspired by the principals of botany.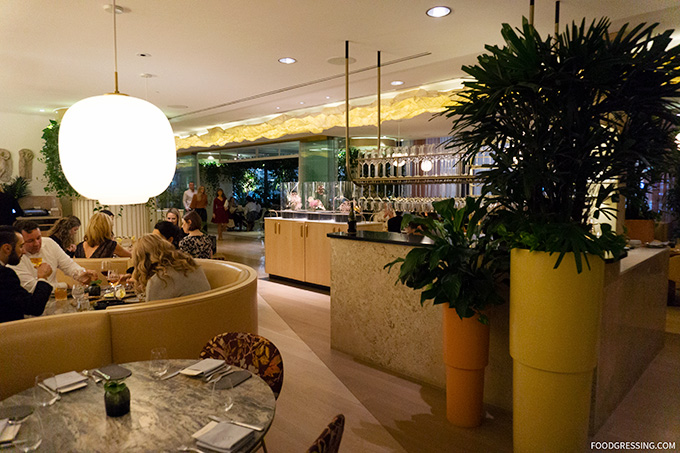 Last December, Diana (foodology.ca), David (pickydiners.com) and I visited Botanist to try their multi-course dinner tasting menu priced at $108 per person. Note: This is not a sponsored post. The food and drinks were not complimentary. Opinions are my own.
Friday Night Reservation
We came in on a Friday night for an 8 pm reservation and the restaurant was buzzing. The lighting was dim in the main dining area which was a contrast to the well-lit open kitchen.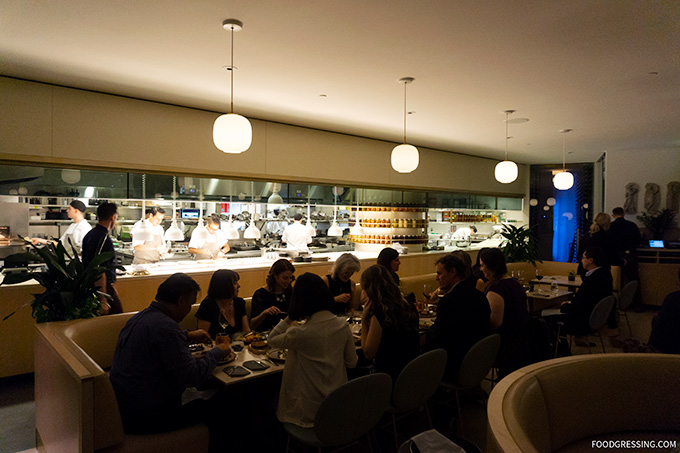 What I Tried
Drink
To start, I had the Not Yet, a spirit-free drink featuring carrot, beet, ginger, lemon and sparkling water.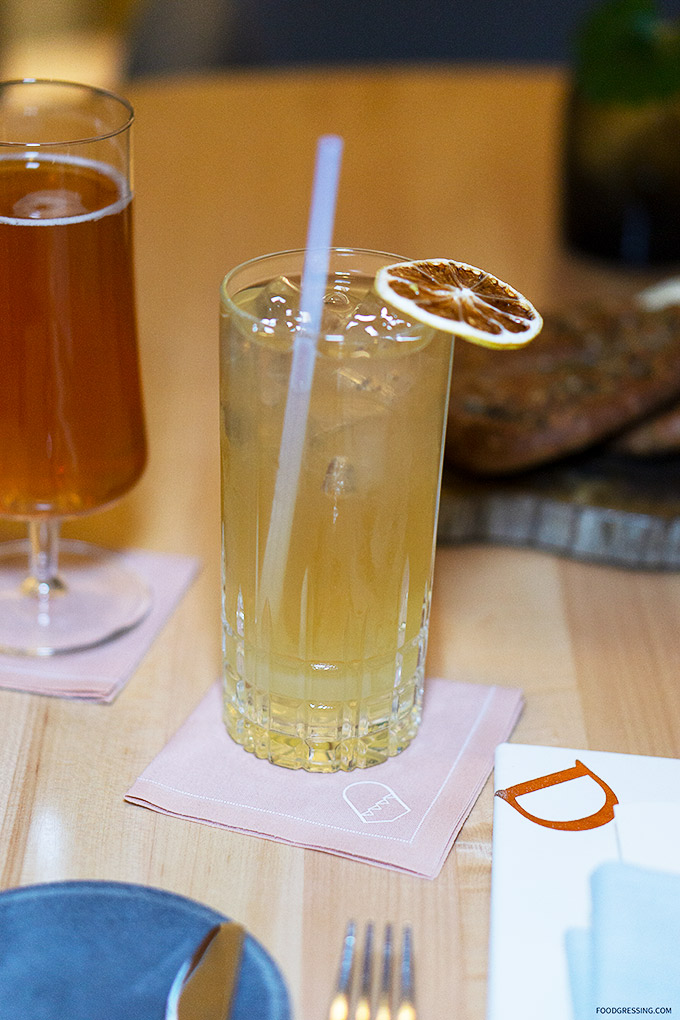 Bread
We then received a complimentary order of bread topped with herbs and seeds.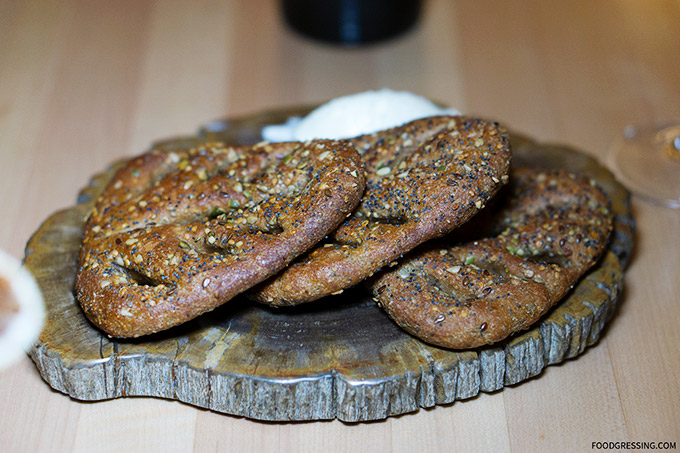 Amuse Bouche: Sturgeon Chicharron
With a vibrant presentation, the crispy, crackly dried sturgeon chicharron with fermented vegetables was a great start.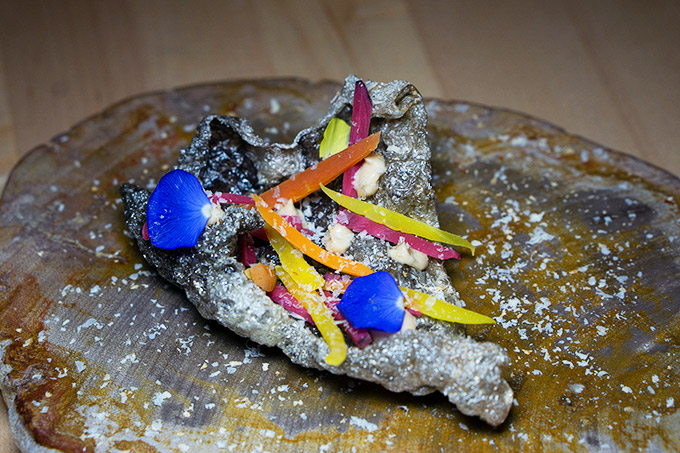 First Course: Beets and Goat's Cheese Salad
We were then presented with a salad made with beets, pecans, oranges, and Ashley's Goat cheese. The ingredients were fresh and flavourful and the arrangement of the salad was very pretty.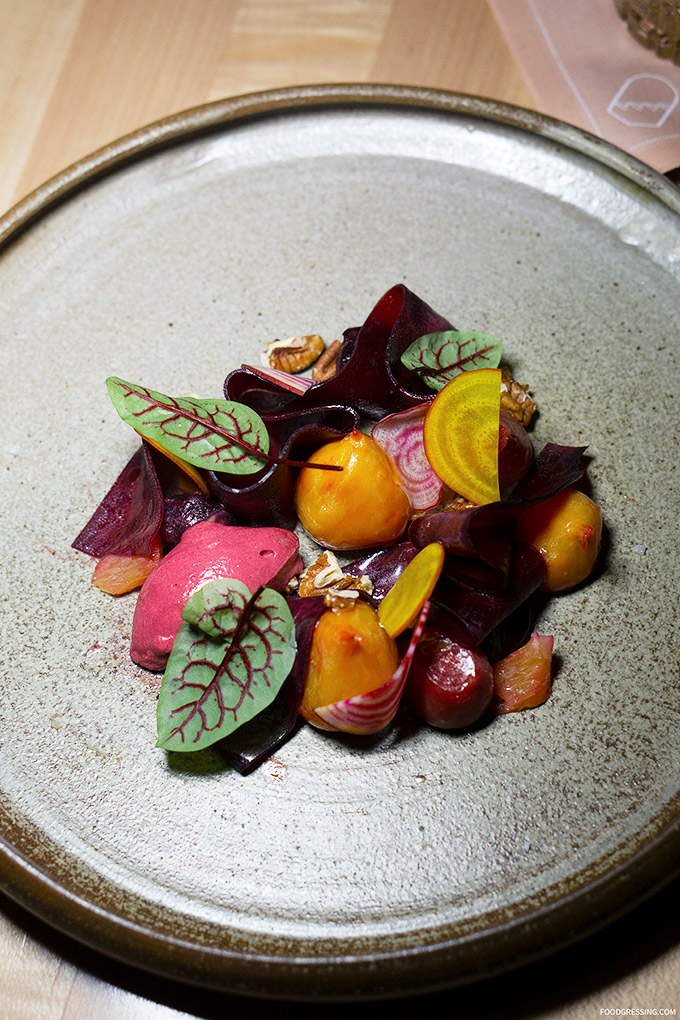 Second Course: Lobster
Next was the lobster with a sunchoke veloute and chive chantilly. The buttery, tender and juicy lobster went well with the creamy, nutty and smooth lobster veloute.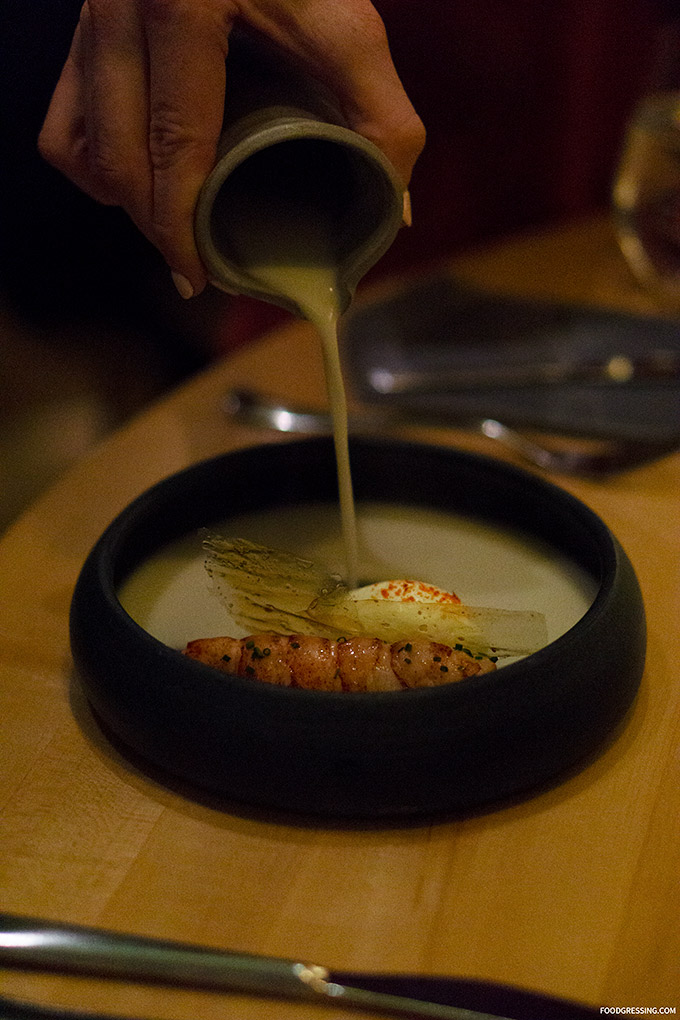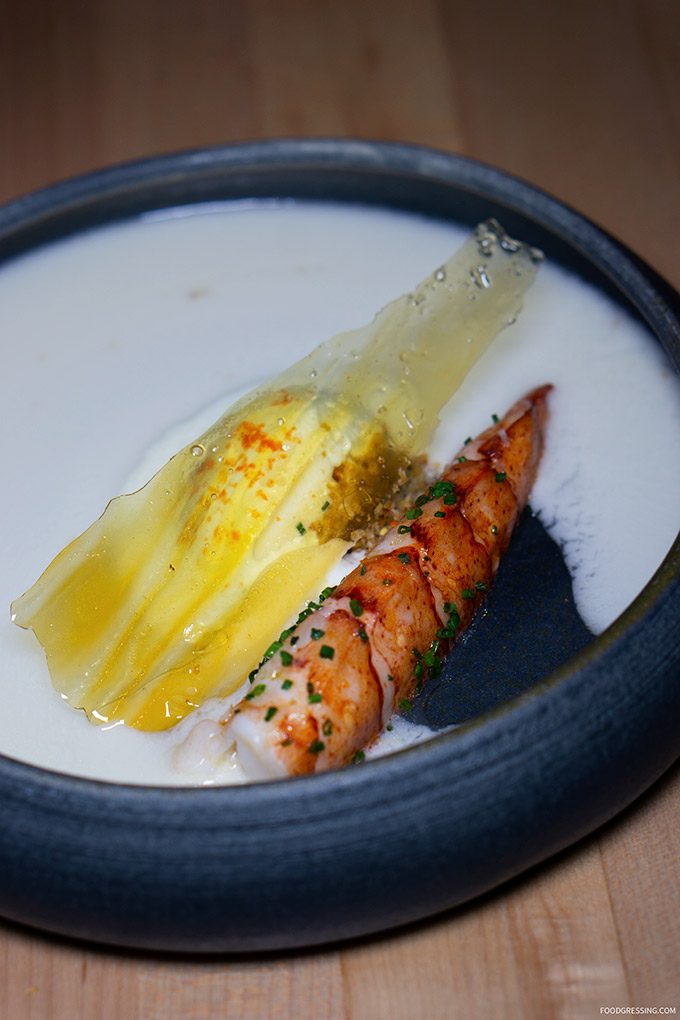 Third Course: Diver Scallop
The diver scallop was seared perfectly and was very tender. It was accompanied by Brussel sprouts, guanciale (Italian cured pork) and celeriac foam.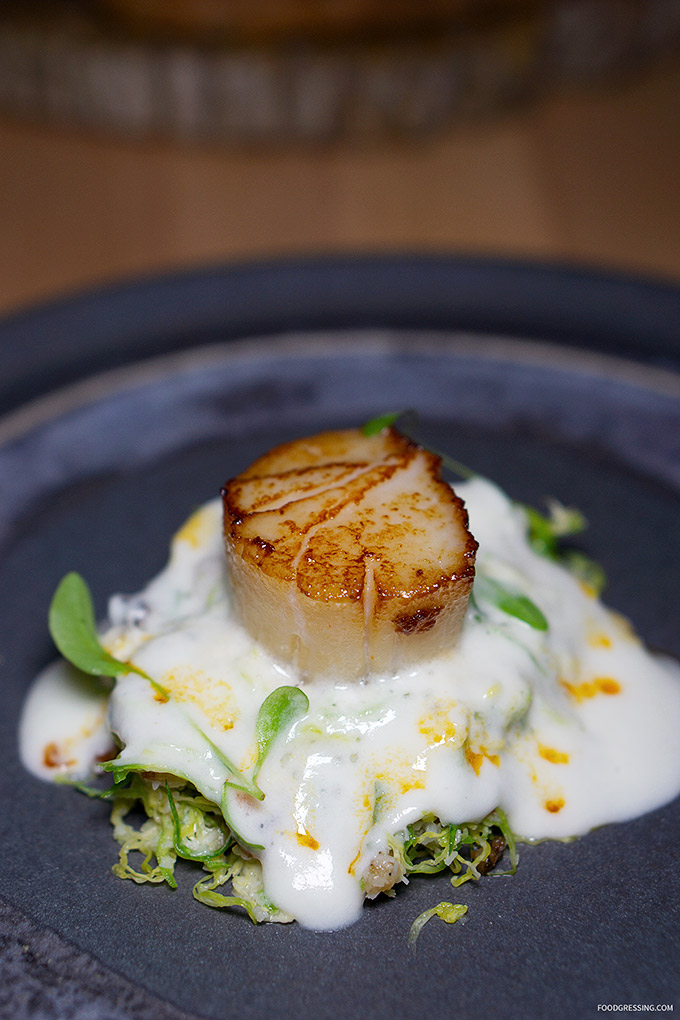 Fourth Course: Bison
Our fourth dish was the bison which was lean, slightly gamy, slightly sweet. At this point, we were getting pretty full but we pushed on! The meat was accompanied by Saskatoon Berry which added to the sweetness, mushrooms and cauliflower.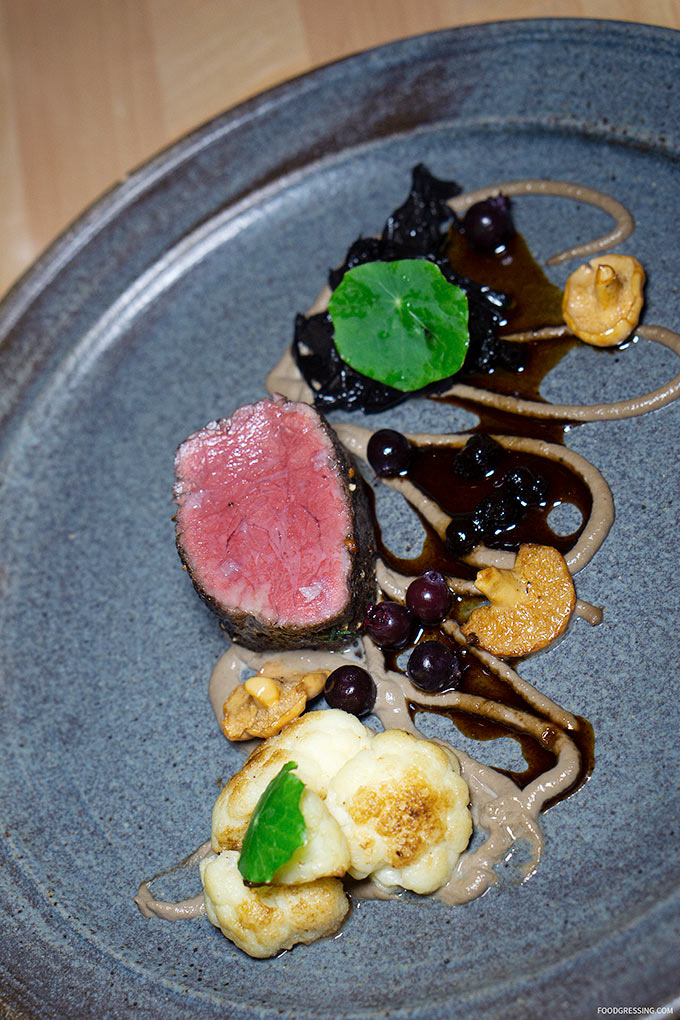 Fifth Course: Dessert
For dessert, we had the Hakuju chocolate pate, passionfruit pulp and licorice ice cream. It was a creative dessert with a unique presentation that had sweet, bitter, salty and sour flavours.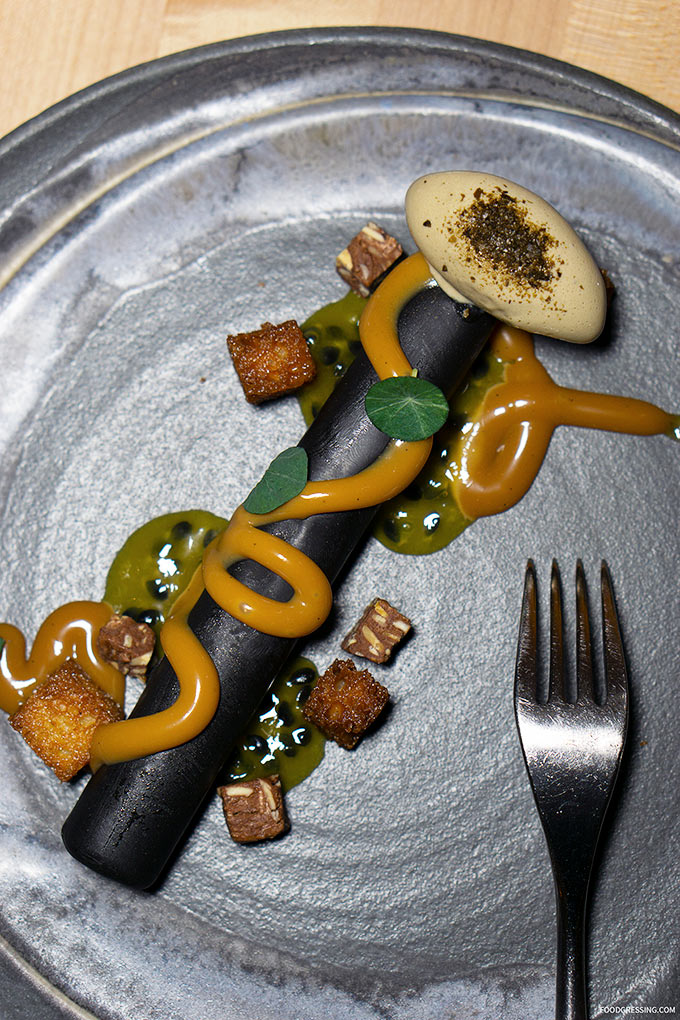 Service
The server for our meal was stellar and she explained all the dishes wonderfully. The pace of our multi-course meal was also on point.
Overall Impression
We had a great time with the tasting menu at Botanist. I enjoyed the creative take on the dishes featuring BC ingredients, the super service, and the inviting environment. I would recommend the tasting menu at Botanist and at a price of $108 per person I thought it was fairly valued. Rating: 5/5
Botanist at Fairmont Pacific Rim
Address: 1038 Canada Pl, Vancouver, BC
Website: ‎www.botanistrestaurant.com
Related posts: