Those Little Donuts has become an institution at The Fair at the PNE and this year they are celebrating their 50th anniversary! As the original mini donut vendor, Those Little Donuts began selling the warm cinnamon and sugar covered miniature versions of its larger namesake in 1948.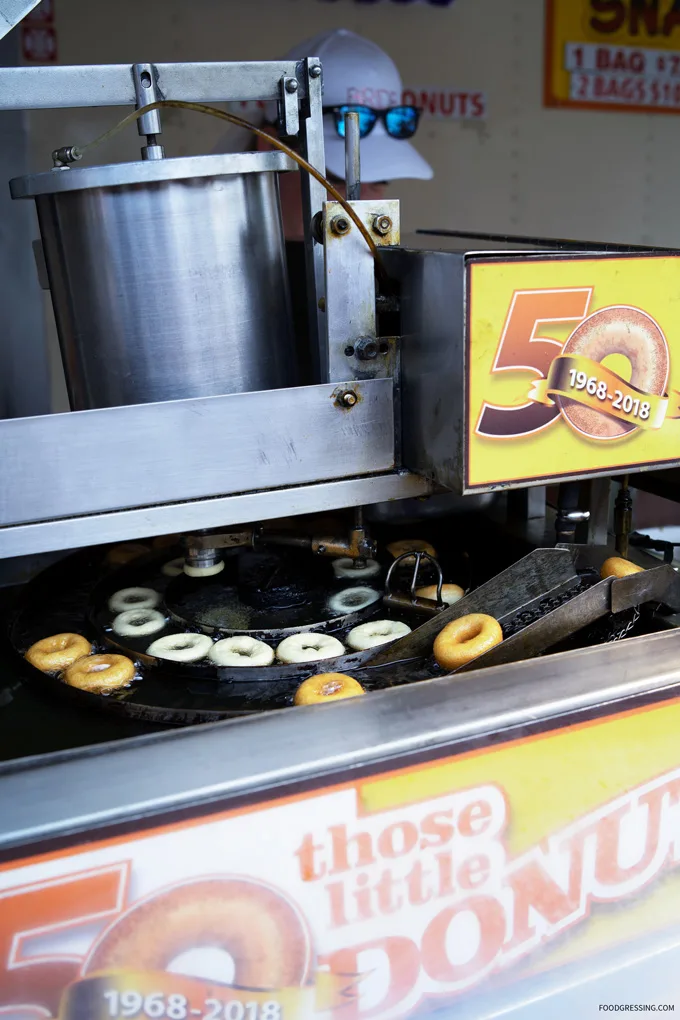 Disclosure: I attended a media tour of the food at The Fair at the PNE.
The Edwards family from the Canadian prairies are credited with bringing the often-imitated mini donut to the Fair circuit. A member of their family, an engineer who worked for the Disney Corporation, was part of the team that developed the machines to make the miniature desserts as a publicity gimmick for the launch of the animated film "Thumbelina." The astute uncle, seeing the machines headed for the disposal bin after the film's release, saved them from destruction and the rest is history.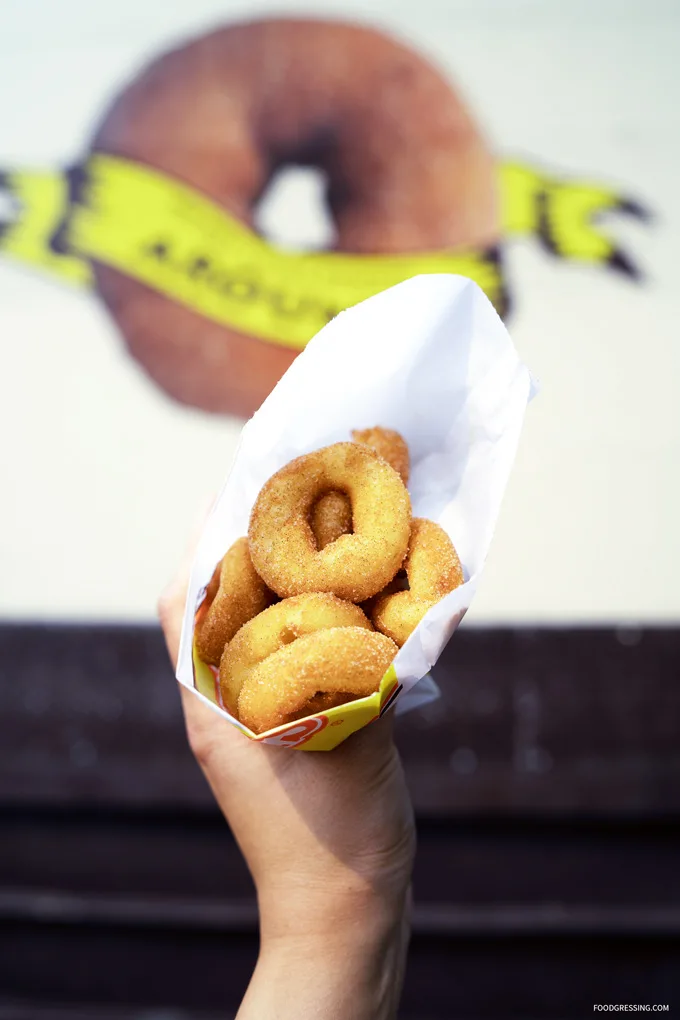 When the nephew of the original owner, Steve Edwards, retired in 2012, he sold Those Little Donuts to his friend and fellow Canadian Nathan Maier. Nathan and his family carry on the great mini donut tradition, still with the original 1948 machines, at six Canadian fairs each year.
Fun fact: over 2 million of Those Little Donuts are sold at the Fair at the PNE annually, meaning that sometime over the course of the fifteen days of the 2018 Fair, the 100millionth mini donut will be made at the PNE!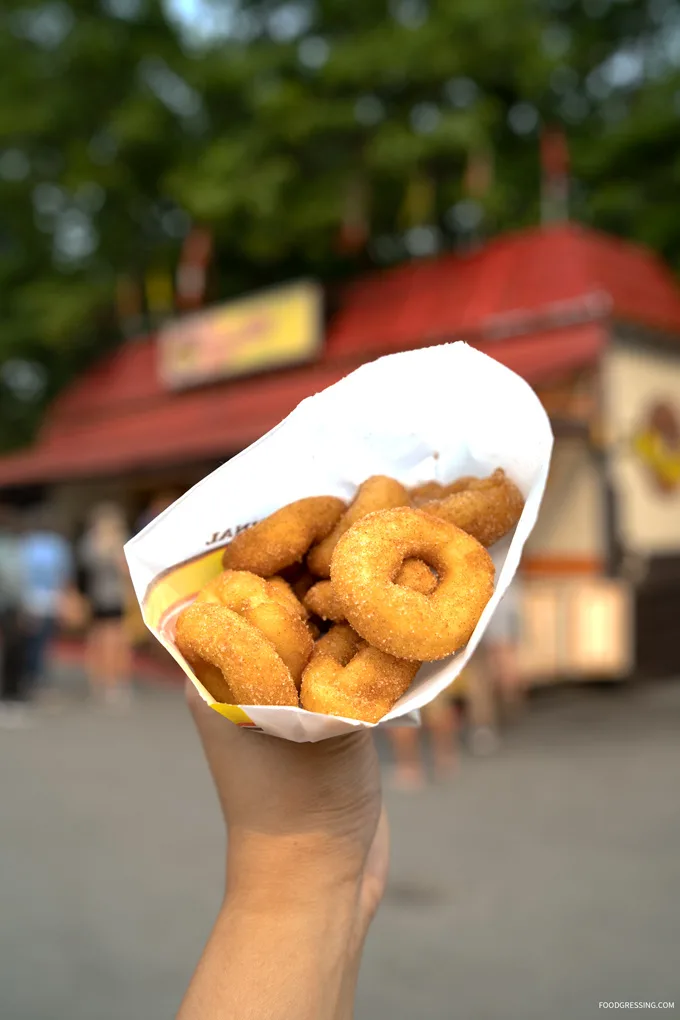 To find out some of the adventurous eats at this year's PNE, see here.