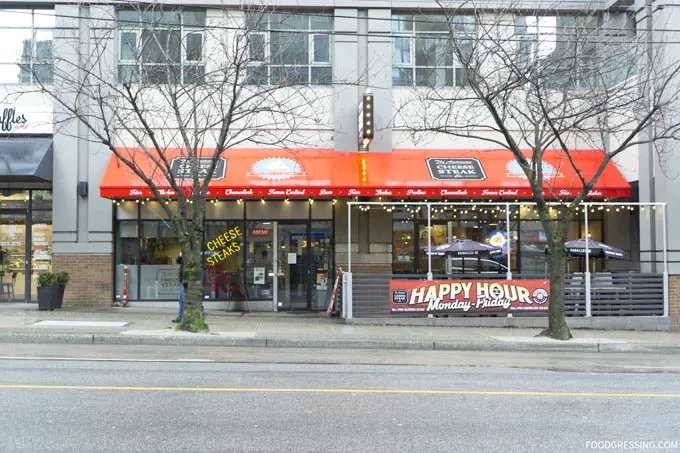 The American Cheesesteak Co. has been around for several years now and is a local restaurant that is dedicated to serving authentic Philadelphia cheesesteaks. It was co-owned by the late Canadian Food Network star, Anthony Sedlak, who passed away not long after the restaurant opened. Despite this tragedy when the business was just starting, American Cheesesteak Co. remains a foodie hotspot at 781 Davie Street and is now expanding to a second location to be opened in Metrotown. I dined at American Cheesesteak Co. twice over the last few years and here is a review of my experiences.
Modern, Clean & Comfortable
As soon as you walk into the American Cheesesteak Co., you can't help but notice how modern, clean and comfortable the restaurant is. It's actually quite spacious with booth and bar seating inside as well as an outdoor patio.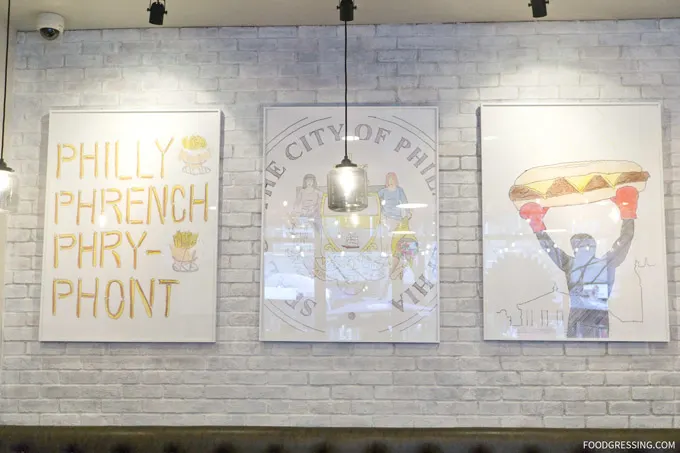 American Cheesesteak Co. Menu
On the menu are three traditional cheesesteaks ($10 to $12) made with shaved prime rib, sauteed onions and cheese: the Philly, the Classic, and the New Yorker. Other specialty steaks ($12 to $13) are the Viet Sub (satay prime rib, red chilies, sriracha mayo), Koagie (bulgogi prime rib, kimchi, miso mayo), Frenchie (brie, dijon mayo, arugla) and more. Customers can enjoy poutine, fries, onions rings, and salads for side options to go with their sandwich. Wash it all down with bottle sodas, juice, or draft beer and finish off with one of their Coney-Island frozen custard.
What I Tried
At American Cheesesteak Co., I have tried the following:
The Philly ($10)
Dine Out Vancouver 2016 ($20)

Cajun Fire Po Boy
Onion Rings
Coconut Custard
Boylan's Orange Juice
The first time I had their Philly was back in 2013. I remember the sandwich being very hot with the bun being nicely crunchy. The cheese was melted consistently throughout and the beef was juicy and succulent. The portions of mushrooms were very good. Quite the comfort food I would say.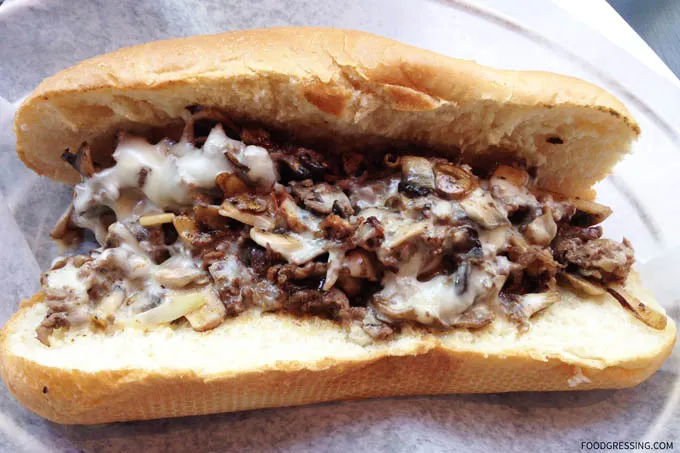 Back in January of this year, I ventured to American Cheesesteak Co. for their $20 Dine out Vancouver menu. It was probably one of the best deals as it included a sandwich, side, drink plus two vouchers (1 for their custard and 1 for $5 off future purchase).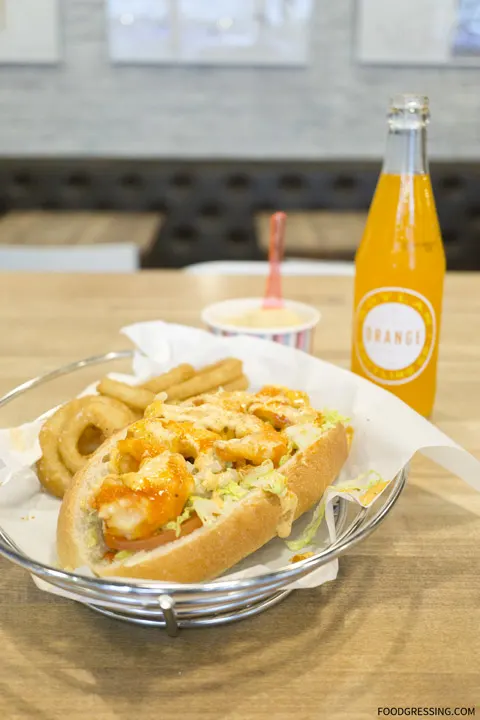 I went with the Cajun Fire Po Boy which came with a fresh baked bun with my choice of fried crispy shrimp (alternate is chicken), ACC Hot Sauce, ettuce, tomato, pickles and authentic remoulade sauce. The ACC hot sauce was so spicy and oh my gosh were my taste buds on fire. It was a little too much for a sandwich I thought as it really overpowered all the other flavours. The size of the shrimp were decent however.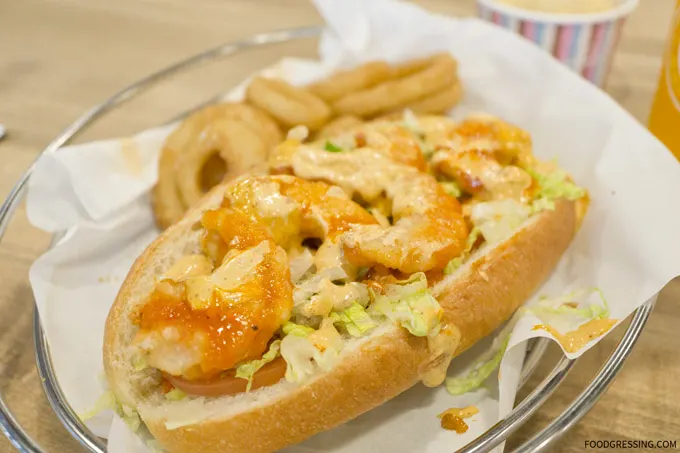 The old fashioned and skinny cut onion rings were pretty standard in my opinion.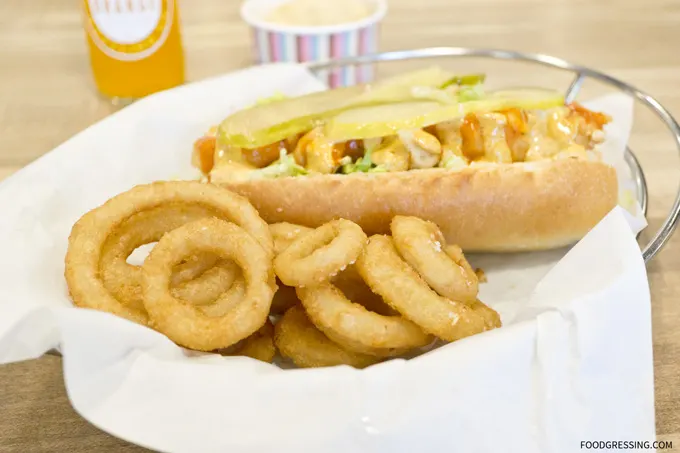 I was able to use the voucher for the custard during my visit. I went with the coconut flavour and found it to be was terrific and refreshing. Silky and smooth with cocont flavour that was on point, the custard cooled my taste buds from the fiery sandwich I had earlier.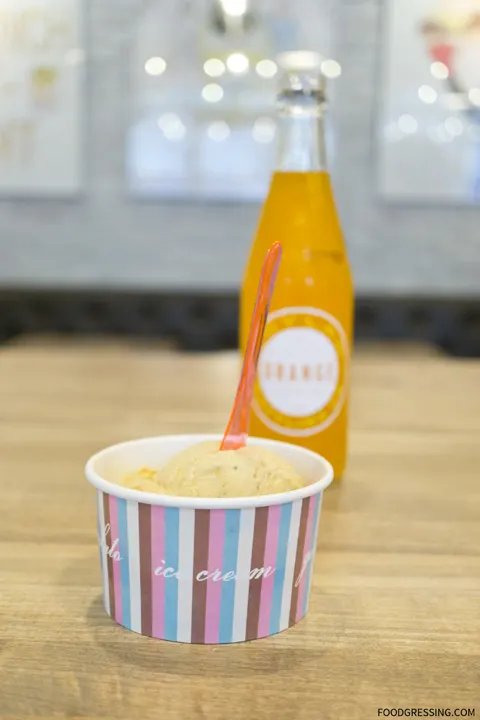 Overall Impression of American Cheesesteak Co.
My Dine Out Cajun Fiery Po Boy Sandwich had just too much fire for me, but the traditional Philly cheesesteak is oh-so-good. Overall, some good, comforting eats in an comfortable and unpretentious setting. Rating: 4/5
Website: americancheesesteak.com