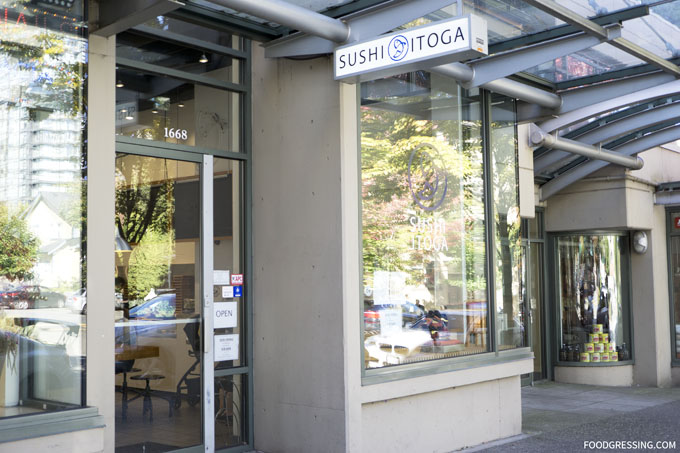 At first glance, Sushi Itoga doesn't look like your typical sushi eatery.  The interior design is more like a hipster cafe:  the space is bright and there is one large communal table.  Although it seemed a bit awkward at first to enjoy sushi at a communal table, I quickly got over it.  I was here for the fresh, affordable and Ocean Wise sushi.  I dined at Sushi Itoga twice for lunch and here is a review of my experiences.
What I Tried
I'm a supporter of ocean-friendly seafood and was keen to try Sushi Itoga's Ocean Wise features.
California Real Crab Maki Sushi ($7.50)
Alaska Maki Sushi ($7) 
BC Maki Sushi ($4)
Spicy Tuna Maki Sushi ($3)
Philadelphia Maki Sushi ($5)
Uni ($3.50)
In general, the sushi tasted fresh and delicious.  The Alaska was particularly good because I really enjoyed added textural contrast from the sesame sauce topping on the wild salmon.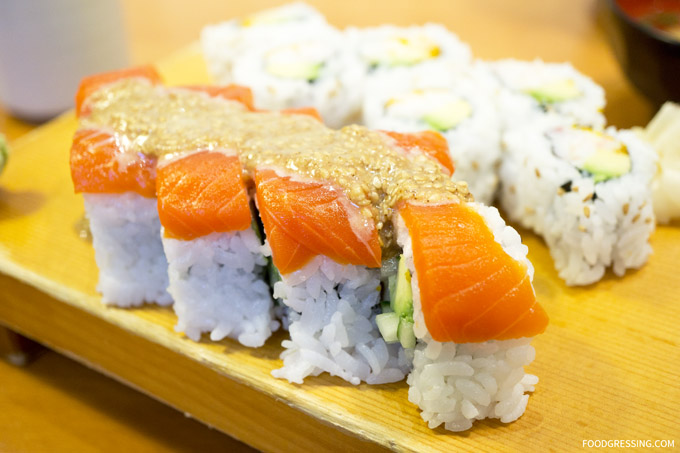 While they offer the regular California roll with imitation crab, I much preferred having real crab meat in my sushi.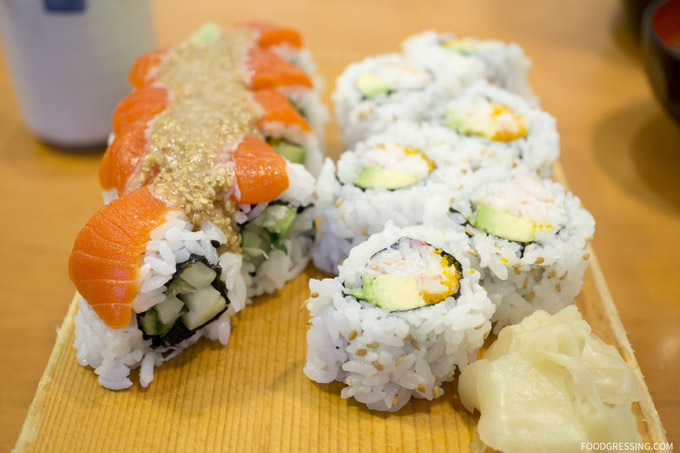 The BC and Spicy Tuna sushi were simple but tasty.  The Philadelphia was my least favourite – cream cheese with wild salmon and rice just doesn't taste good to me.  I'll pass on this next time.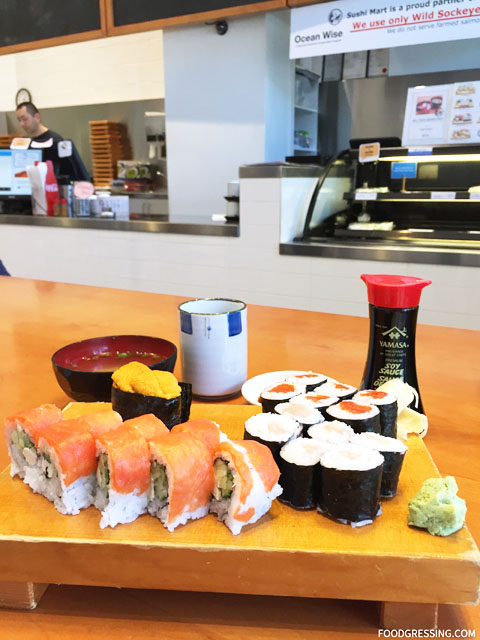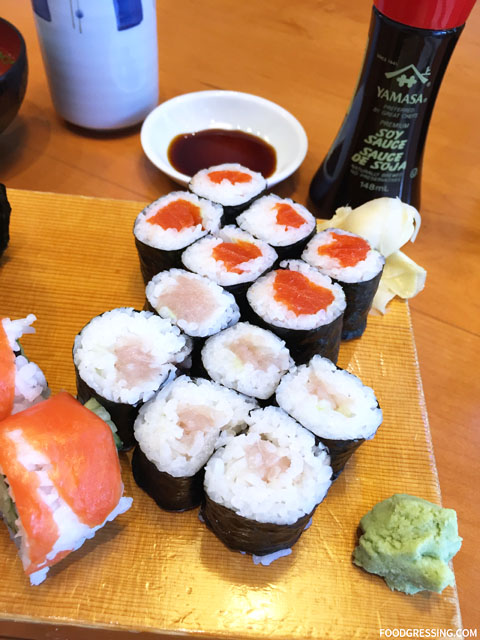 Furthermore, I don't think I'll order uni  (sea urchin gonads) again at any sushi restaurant.  With its unique texture and taste, I think uni is a love it or hate it item.  The uni at Sushi Itoga was firm, moist and retained a good shope, but it still didn't look too appetizing appearance-wise.  Perhaps it's an acquired taste, but I just wasn't enjoying it the smooth, wet, custard-like texture.  It sure did taste like the ocean.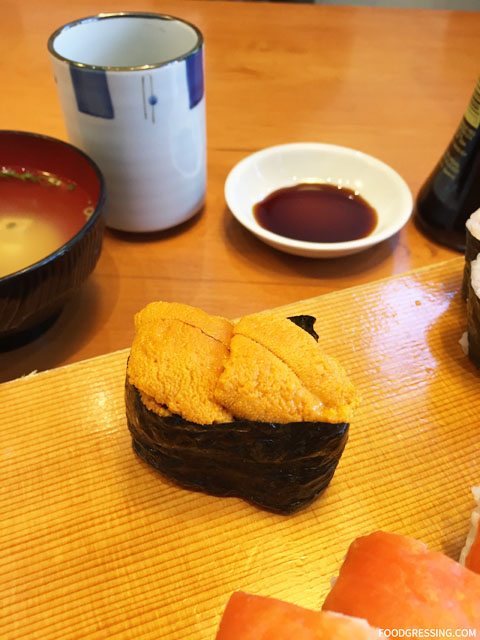 Overall Impression of Sushi Itoga
Delicious, fresh tasting and Ocean Wise sushi at budget friendly prices.  Interesting hipster-chic interior design.  Rating: 3.5/5
Website: www.itoga.com