ZenQ BC recently introduced Matcha Tofu Pudding Parfaits and drinks to their menu.  Both the parfaits and drinks are available with a soy or brown sugar base.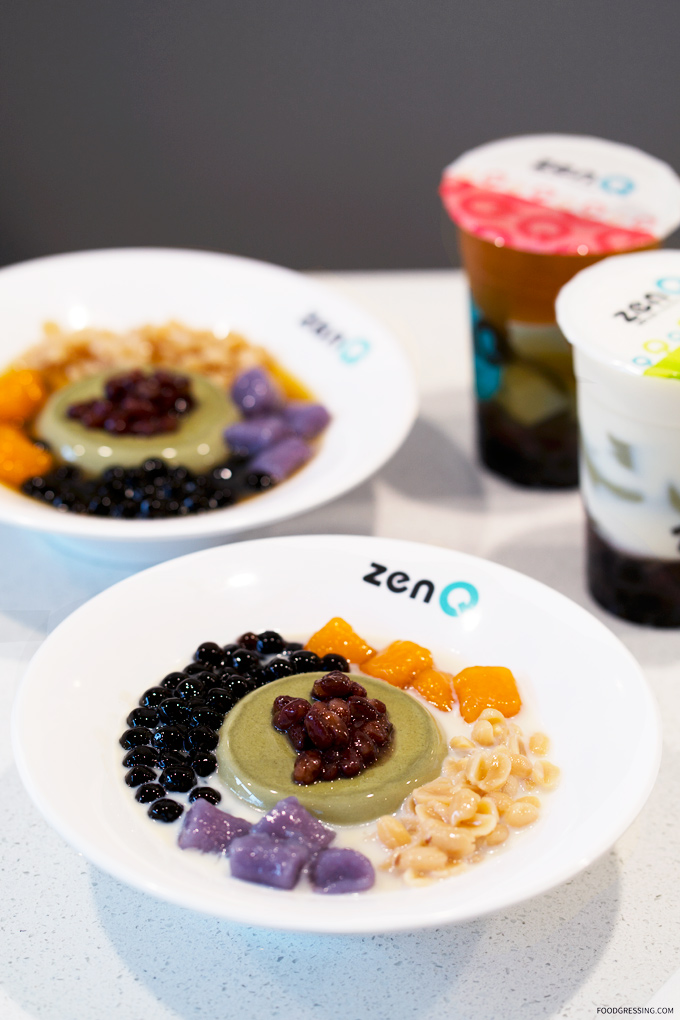 Disclosure:  The food and drinks in this review were complimentary.  Opinions are my own.
Matcha Tofu Pudding Parfaits
The Matcha Tofu Pudding Parfaits ($8.90) feature the new purple sweet potato Q ball.  It also comes with candied peanuts, pearls, red bean and sweet potato Q balls.  The matcha tofu pudding had a nice matcha flavour with a slightly bitter aftertaste; it was also wonderfully smooth and silky.  The candied peanuts gave the dessert a nice crunch while the other toppings were nicely chewy.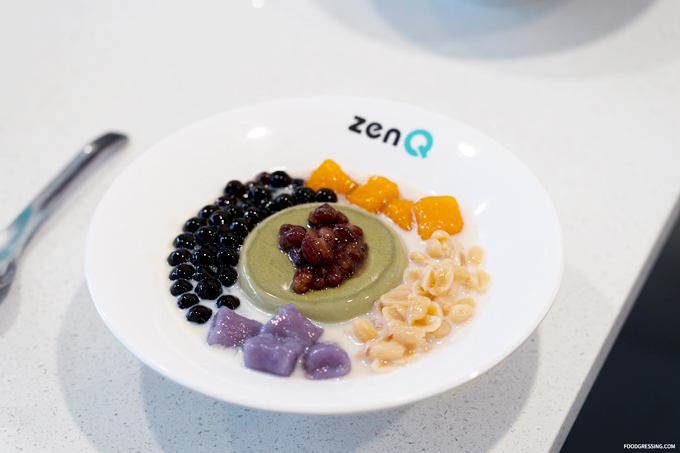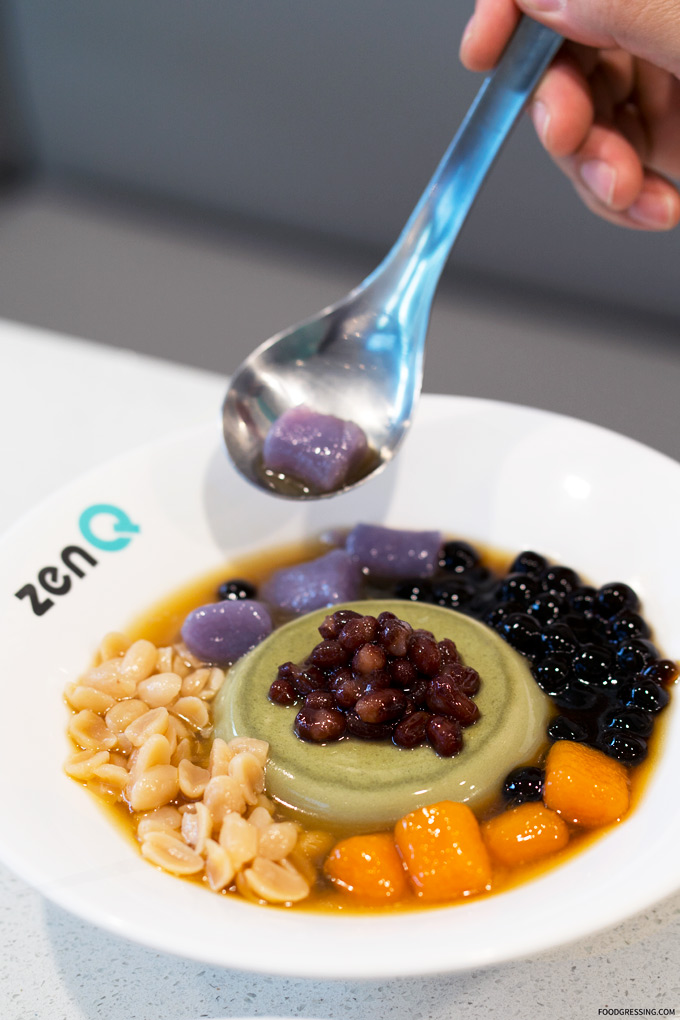 Matcha Tofu Pudding Drinks
The Matcha Tofu Pudding drinks were also enjoyable.  For toppings, these drinks also include red bean and pearls.  Priced at $5.30 for a regular size.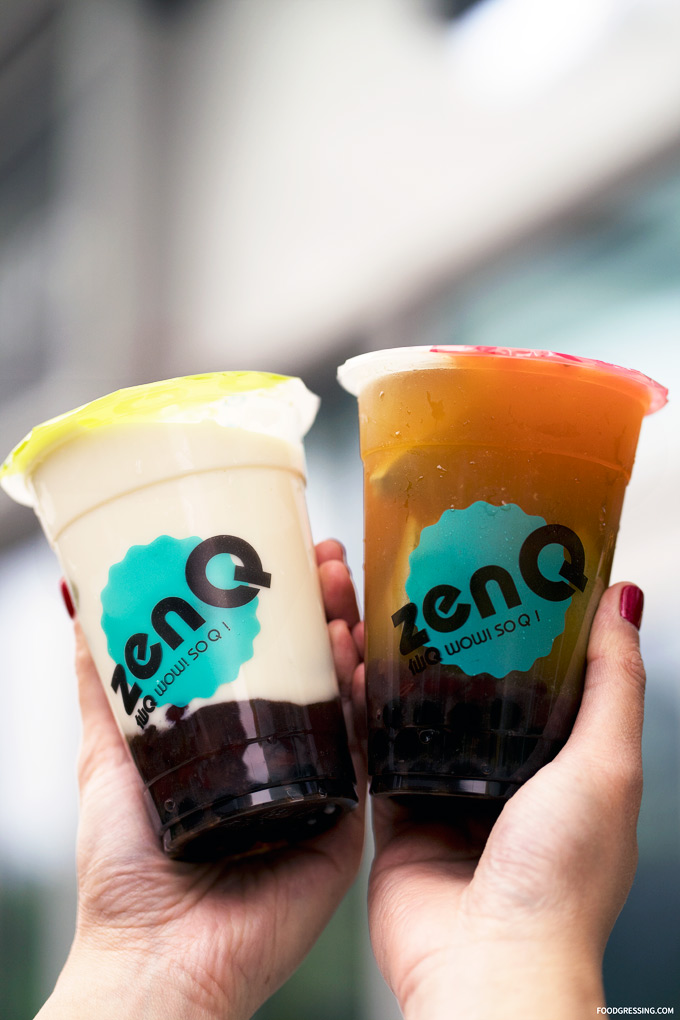 Overall Impression
I definitely recommend giving these new Matcha Tofu Pudding beverages and drinks a try.  I enjoyed the soy-based versions the most for a more creamier texture.  My favourite item was the soy-based Matcha Tofu Pudding Parfait.  Rating: 4.5/5
Related posts: