I remember my friend, Vlad, first introducing me to Transylvanian Traditions. He is from Romania and for a sweet taste of home he would visit this tiny bakery for their delicious baked goods. Located at Davie and Thurlow, Transylvania Traditions is run and owned by Alexandru and Narcisa Stoian – a couple who are actually from Transylvania. When Narcisa arrived in Canada, she noticed a lack of Romanian goods in Vancouver so she decided to open this bakery. Having been open since 2008, Transylvanian Traditions' tasty treats make them a worthwhile stop while visiting the West End.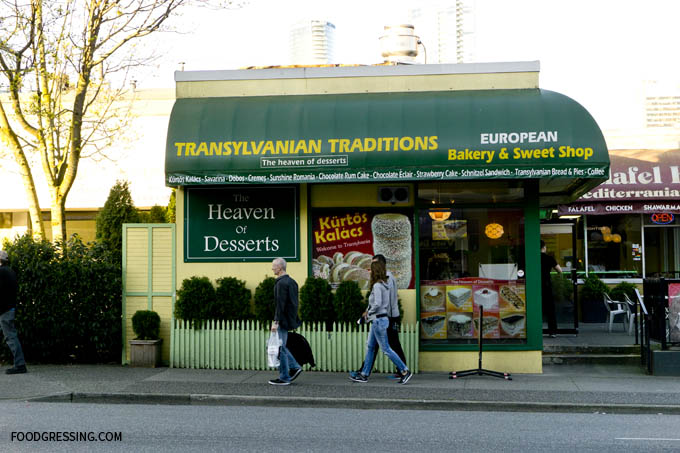 Decadent Goodies
Transylvanian Traiditions offers a tasty selection of decadent pastries and cakes. New on the menu are macarons. They also offer a variety of bread including sweet walnut bread, braided sweet rolls and rolls filled with walnuts and strawberry jam. Their signature item is the Kurtoskalacs or Chimney Cake, a delicious baked sweet lemon dough spiral, glazed with caramel and crushed walnuts. More on that later.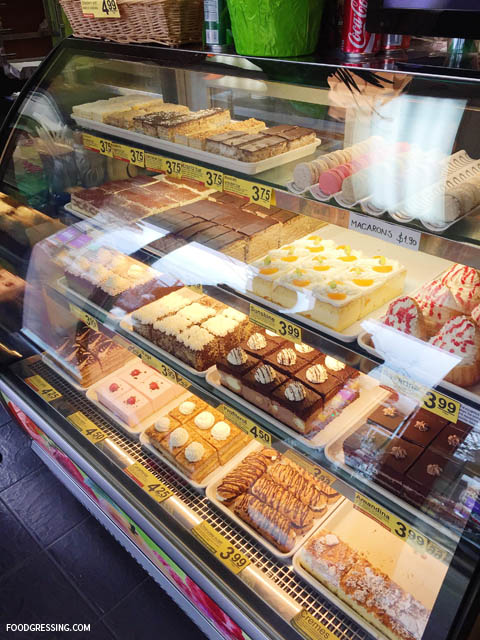 What I Tried
In 2012, I bought an entire dobos cake for an office party. The dobos contains eight layers of cake filed with chocolate cream, nutella and butter cream. It was so creamy and moist that it felt like it was just melting in your mouth. Futhermore, it is not super sweet which was good for some of my colleagues who are mindful of intaking too much sugar.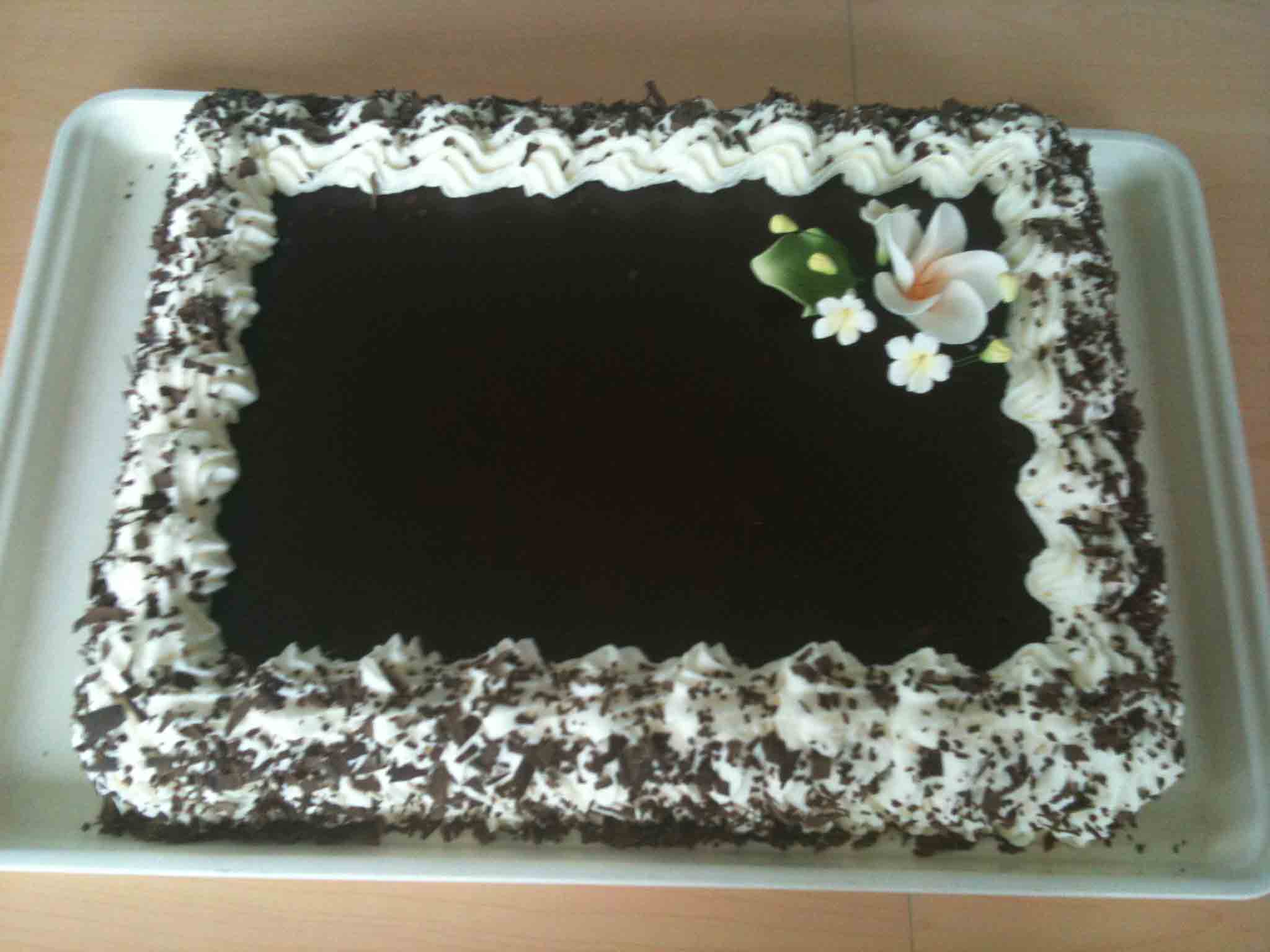 I recently had the savarin ($3.99), a bread crumbs cake dipped in syrup with lemon juice and rum flavour, home made whipping cream and crushed strawberries spread on top. They have a few dining tables inside their store and I had it there. A staff person brought it to my table along with a cup of water.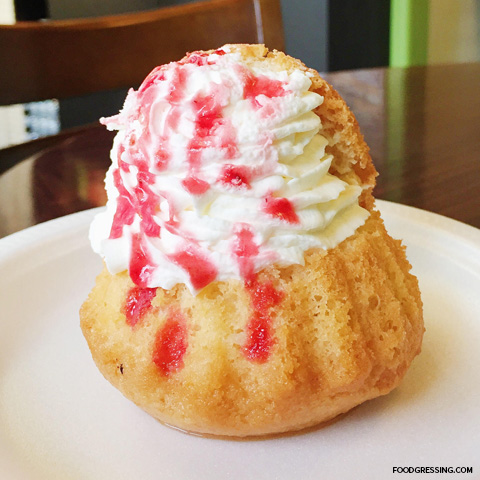 Last but not least is the kurtoskalacs ($4.99). They make these fresh daily and sell out quickly! You can call in to order ahead which might be a wise choice. A customer in front of me said that he drove all the way from Coquitlam to try their Kurtoskalacs only to find out that they had sold out. It's a hollow pastry, by the way, and the best way to eat it is to unwrap it from the top and tear off a piece. Like their other products, it is not super sweet or heavy.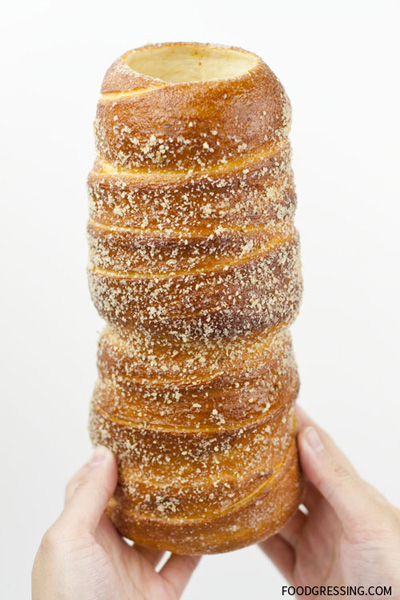 The process of making the Chimney Cake is quite interesting. According to their website, a sweet lemon pastry dough is wrapped around a truncated cone–shaped baking spit, and rolled in granulated sugar. It is baked while moistened with melted butter, until its surface gets a golden-brown colour. During the baking process, the sugar on the cake becomes caramelized and forms a shiny, crispy crust on the cake. Check out the official video of how their Chimney Cake is made:
Overall Impression of Transylvanian Traditions
I love how the baked goods from Transylvanian Traditions are delicious but not super heavy or sweet. It's really great if you want to satisfy your sweet tooth but not at the diabetic level. The Chimney Cake is a must-try. Be sure to either order ahead or get there early before they sell out! For a taste of Transylvania, I would recommend visiting Transylvanian Traditions. Rating: 5/5