If you saw my piece on Vancity Buzz yesterday, you would have seen that I named Beta5 Chocolates as having some of the best mango desserts. Now until April 30, mango dessert lovers can enjoy two delicious mango offerings at Beta5.
The first is the spiced mango cream puff with mango curd, cinnamon and a star anise spiced chantilly. It was love at first bite: I loved the rich mango-flavoured filling which just subtly oozed out after biting. Priced at $5.00, this mango cream puff is well worth it.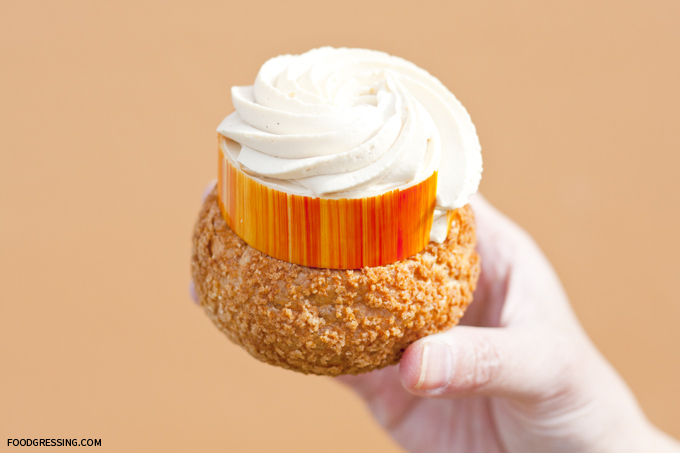 For a colder treat, indulge in the mango ice cream sandwich on a black tea sugar cookie. It is available in-store only and is priced at $5.00. I loved how the ice cream sandwich held so well together. It did not melt away very quickly and survived my photoshoot which was a plus. The black tea sugar cookie was not too sweet which made the heavenly mango ice cream stand out.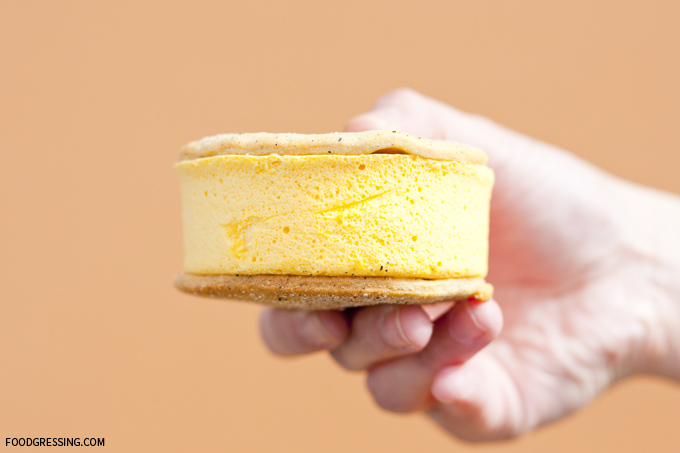 Located at 413 Industrial Avenue near Chinatown and the Main Street Skytrain Station, Beta5's goodies are worth the trip wherever you are. They operate out of a warehouse with commissary kitchens as neighbours. You'll notice quite a few food trucks in the parking lot. Service is friendly and prompt at the store. You can also order online for certain available products to be shipped to you.
Overall Impression of Beta5's Mango Desserts
I loved both the mango ice cream sandwich and the mango cream puff. Then again, pretty much everything Beta5 makes is delicious. Be sure to get in on these mango treats before April 30. Rating: 5/5
For more mango desserts I have tried, follow the tag mango or see the Vancity Buzz article on Top Mango Desserts in Vancouver.
Website: beta5.myshopify.com