As a bubble tea and bubble waffle lover, I was excited to try the newly opened TMix Tea & Dessert Bar on Cambie.  I purchased their Social Shopper deal for $12 which was bubble waffles plus drinks for 2 people.  My husband and I visited TMix earlier this week for some late afternoon desserts.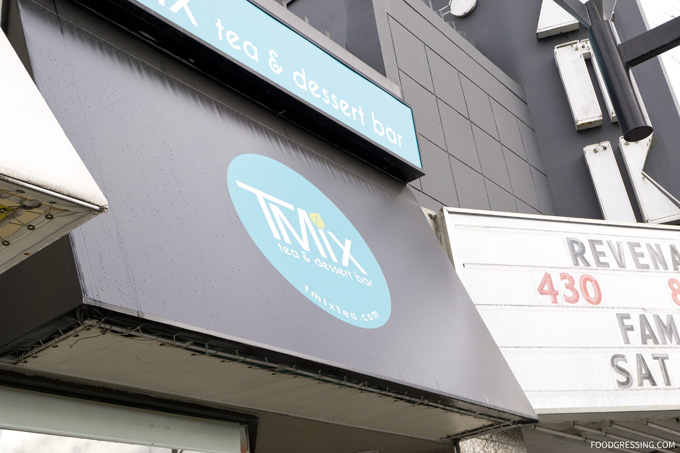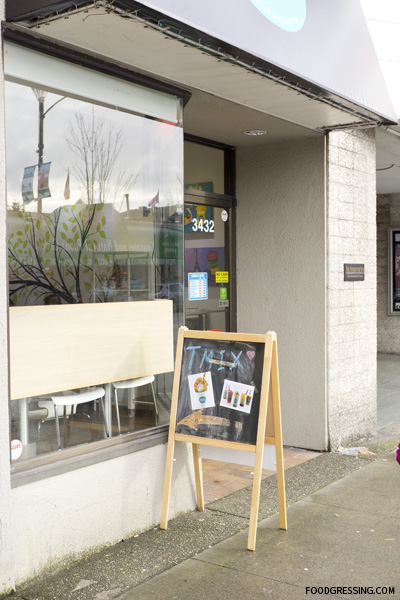 TMix Tea & Dessert Menu
TMix offers your usual Asian-inspired drinks and desserts like bubble tea, bubble waffles, shaved ice and gourmet frappes.  However, they also serve some other delectable goodies including crème brûlée and macarons.  They also have a small photo album of some of their menu items, which I found extremely helpful.  When I asked the staff person about an item that did not have a photo, he pulled out his smartphone to show me the photo he had of it!
The menu is rather extensive and it took me a while to decide what to order.  Here are photos of the menus: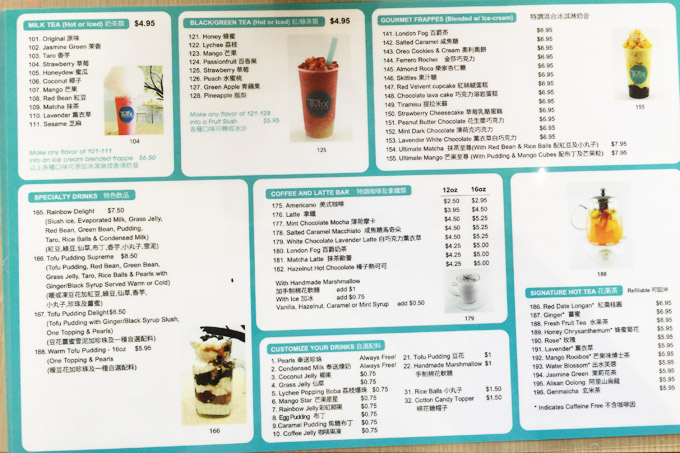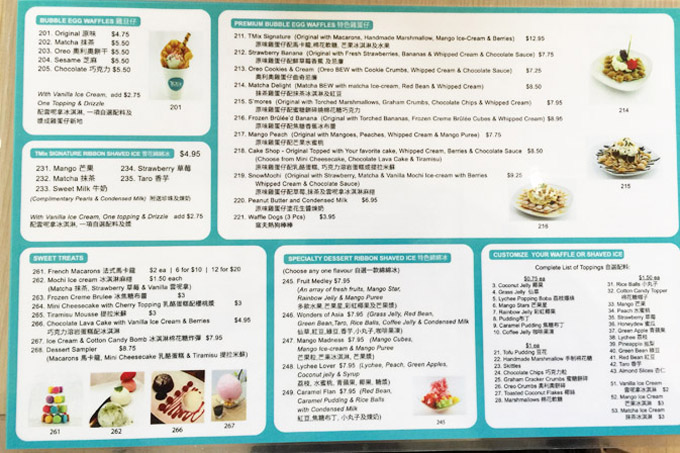 What I Tried
We had a lavender milk tea with strawberry cotton candy.  They only had strawberry flavour for the cotton candy at that time.  The lavender flavour was nicely strong and the drink was pretty sweet overall.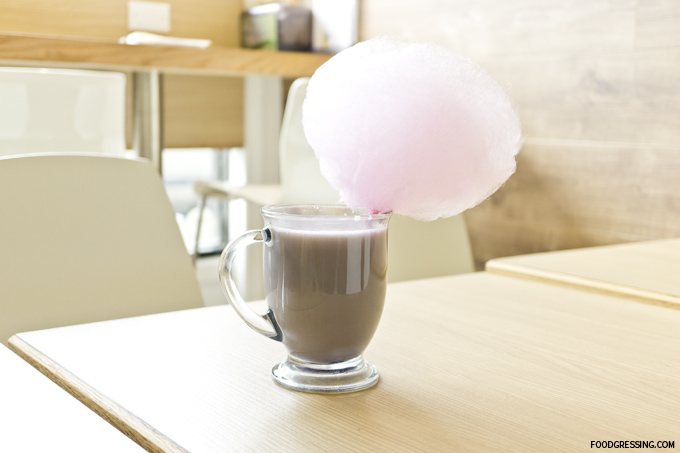 Next up was the Ultimate Mango with pudding, mango cubes and pearl.  We had to wait 15 minutes for the pearls to be done cooking.  I was a bit concerned at first in case they rushed the cooking of the pearls, but they turned out just fine – soft and chewy.  The mango flavour was also delicious and on point.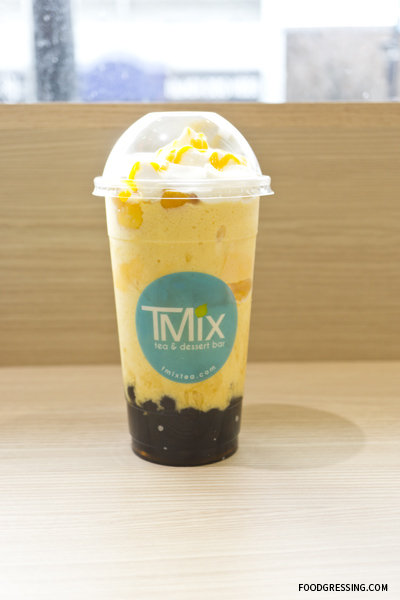 The first premium bubble egg waffle we had was the Frozen Brûlée Banana.  It had torched bananas, frozen crème brûlée cubes and whipped cream.  The torched bananas were warm but I was expecting them to have a bit more of a golden brown appearance.  The bubble waffle are thinner than the ones from the BBT Shop but stil crispy on the outside and fluffy on the inside.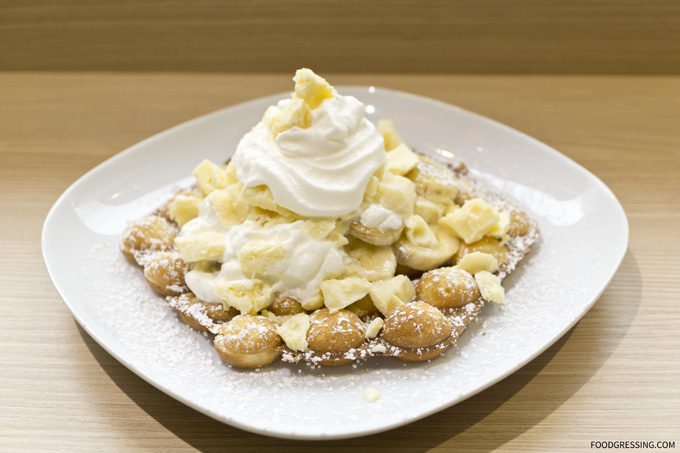 We also had the SnowMochi which had three mochi-filled ice cream (strawberry, matcha and vanilla), raspberries, whipped cream and chocolate sauce.  I loved the fun with textures from the mochi-filled ice cream: the mochi shell was hard but the ice cream was soft.  I would order this bubble waffle just to have the mochi!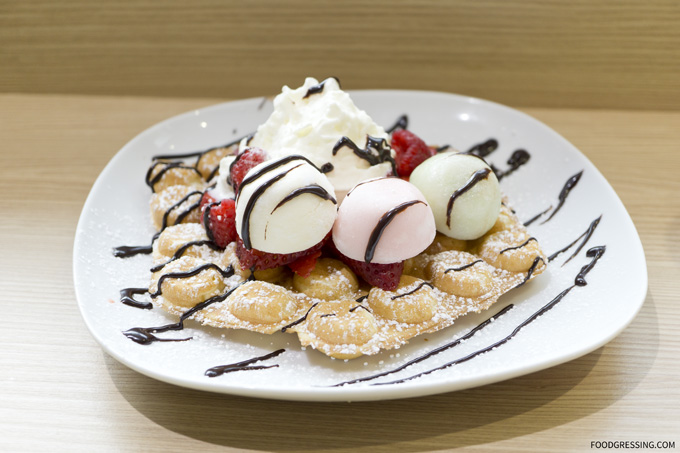 Overall Impression of TMIX Tea & Dessert
I know the reviews from a few months ago for TMIX have been pretty harsh, but I didn't find my experience so bad.  The desserts and drinks were pretty good overall.  Their items do seem a bit pricey but fair for the area.  To read my other reviews on TMix, follow the tag Tmix.  Rating: 3.5/5
For more information on TMIX, visit their website or social media (Facebook, Twitter, and Instagram).