It's Flashback Friday and today I'd like to share with you my afternoon tea experience at the Fairmont Vancouver Airport back in 2012. At that time, the now-defunct Teambuy.ca had a deal for afternoon tea for two including parking for $36. The deal was essentially 2-for-1, which made it worthy of a try. My friend and I went set out one afternoon for our first afternoon tea experience at an airport.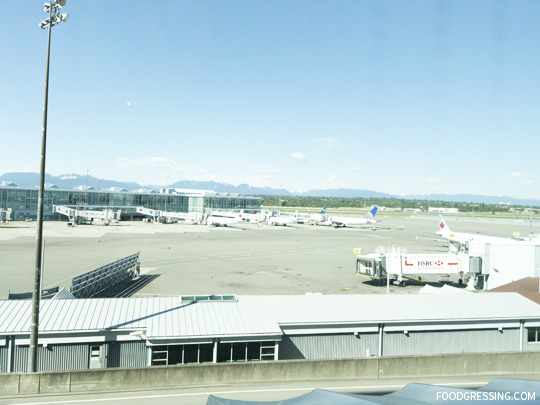 When we visited the restaurant, it was not busy at all. We were seated near the windows where we had a nice view of the terminal.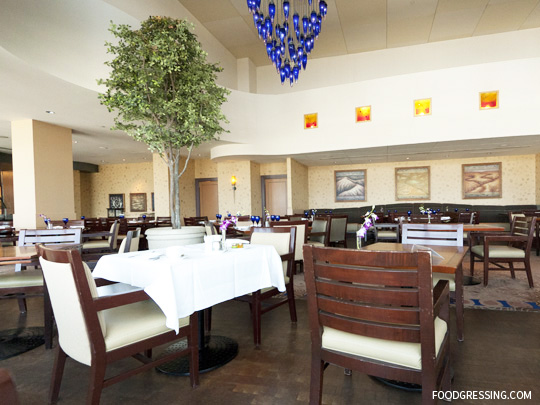 We were given a set of teas to smell to help us decide on what tea we wanted.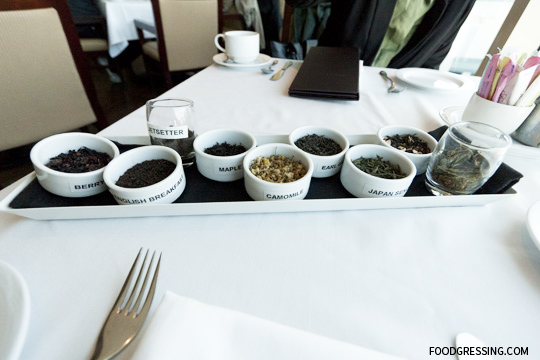 I appreciated that we received individual tea infusers as well as complimentary Fairmont Vancouver honey jars.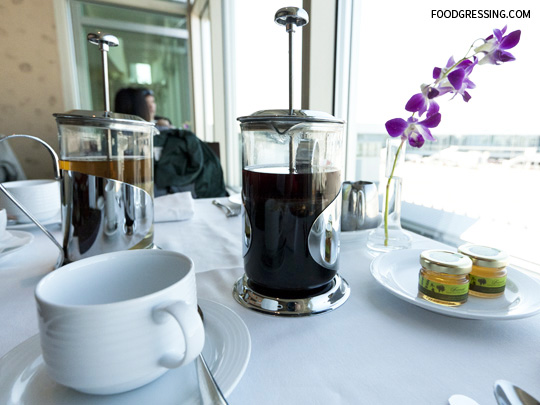 The mixed berry compote was presented as a starter prior to the afternoon tea set. It was nice and refreshing.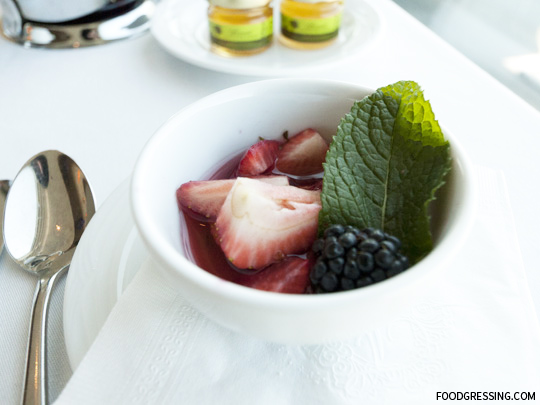 The afternoon tea was good but standard afternoon tea quality. Unfortunately, nothing really stood out for me. I had experienced better at the Fairmont Vancouver in Downtown. The afternoon tea items there were more interesting and elegant compared to the ones at the Fairmont Airport. Here at the Fairmont Vancouver Airport, the dishes on the three-tier stand didn't even match. It appeared that they were using standard dinner plates.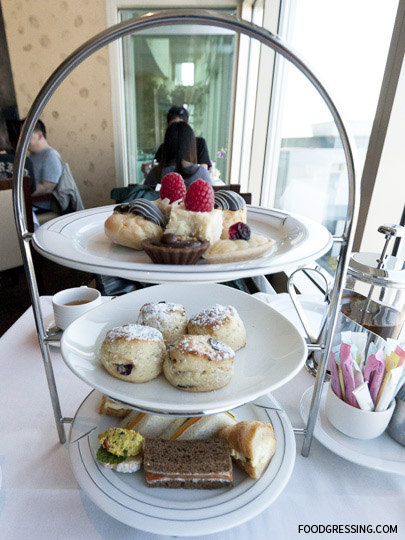 There were assorted sandwiches on white, brown and croissants – all of which were standard.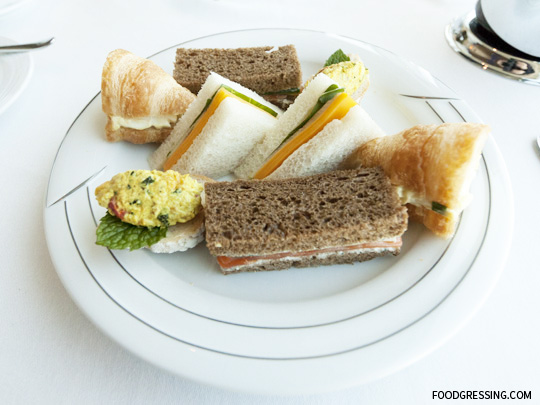 The sweets were good except they looked they were just thrown together on a dinner plate.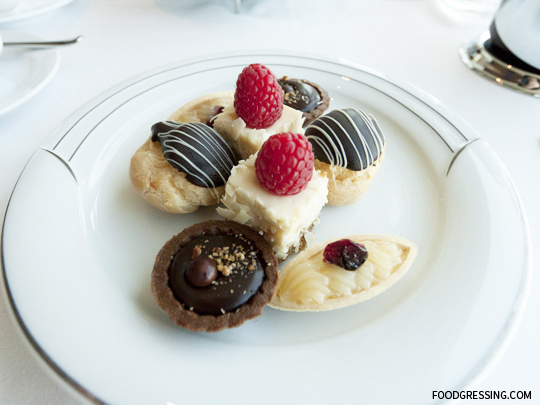 Overall Impresion of Afternoon Tea @ Fairmont Vancouver Airport
The afternoon tea items at the Fairmont Vancouver Airport were standard and not memorable. I still see that they regularly offer Groupon deals for their afternoon tea. This suggests to me that they still requires a lot of marketing in order to attract customers. I personally would not recommend their afternoon tea. If you must, check for a Groupon deal. Rating: 3/5
My dinner experience at the Fairmont Vancouver Airport was a lot better than the afternoon tea so check it out here.
Website: www.fairmont.com/vancouver-airport-richmond/dining/afternoon-tea/