Disclaimer: All food in this review were complimentary. Opinions are my own.
There's a new taqueria in town. Located at 1187 Denman Street, La Catrina is the newest addition to the local Mexican taco scene. I have tried a few restaurants serving tacos here in the West End, but my experiences have not enticed me to be a regular customer yet. I was excited to learn about this new taqueria opening and was keen to see if they could become my new go-to taco restaurant in this neighbourhood. I attended their soft launch party with my husband this past weekend and sampled a few of their tacos varieties.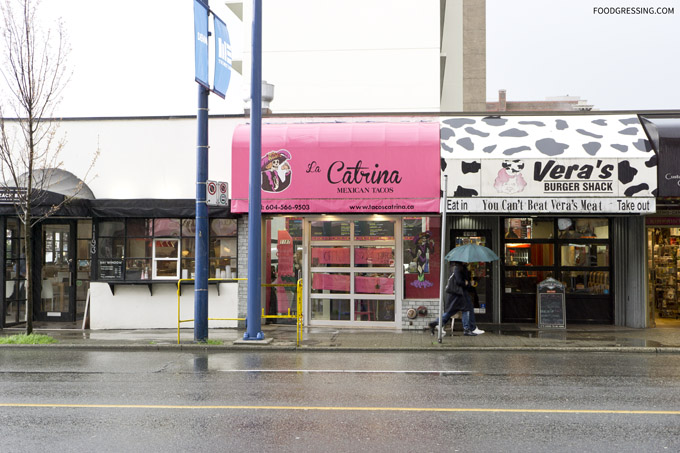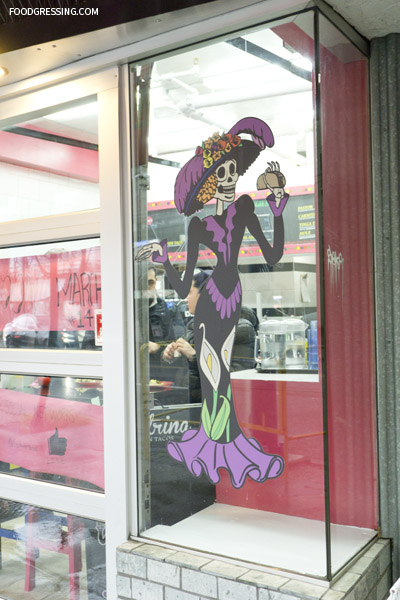 La Catrina Menu
We learned from one of the owners that they are from Guadalajara and that their flavours aim to be closely authentic. La Catrina serves tacos with meat and veggie toppings that we are familiar with including carnitas (pulled pork), tinga de pollo (chicken), and mole. Their tacos are priced at $3 (both meat and taco) which is in line with what is charged at other Vancouver taquerias. Discount on ordrering multiple tacos is currently not advertised, but perhaps something in the future.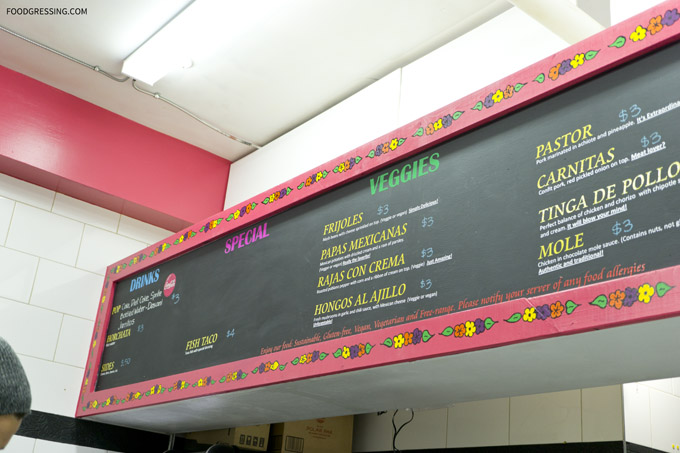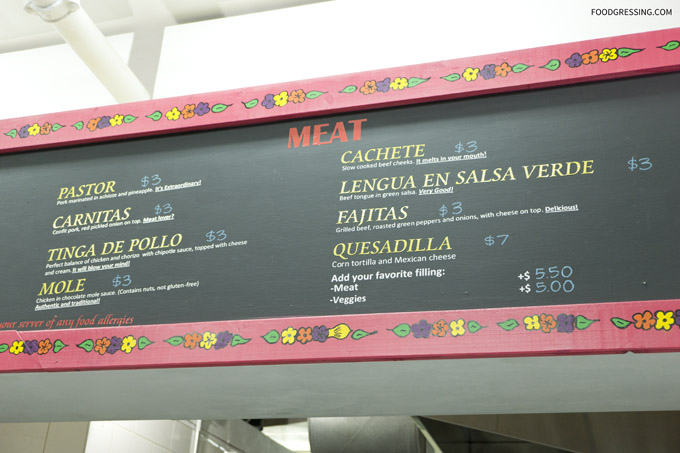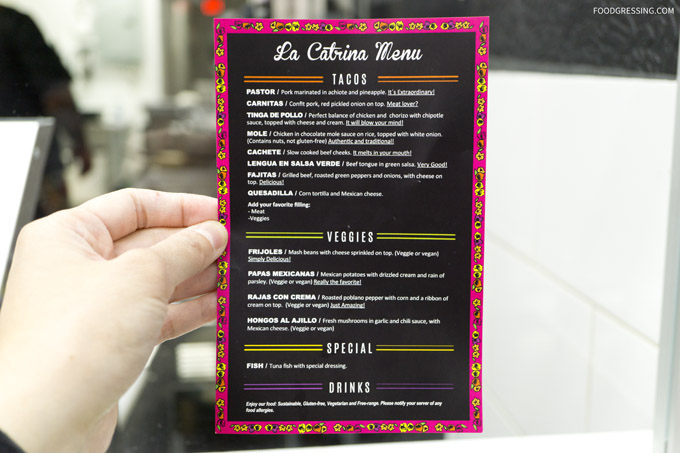 What We Tried
The carnitas (pork confit with red pickled onion on top) did not disappoint: moist, tender, juicy and flavourful. The mole had tender chicken in a smoky, savoury dark chocolate sauce. The lengua en salsa verde (beef tongue in green salsa) again had moist, flavourful meat with a tangy, zesty salsa. The rajas con crema (roasted poblano pepper with corn and creme on top) is one my usual orders and La Catrina's version was very good. I loved the smoky flavor of roasted poblano chiles.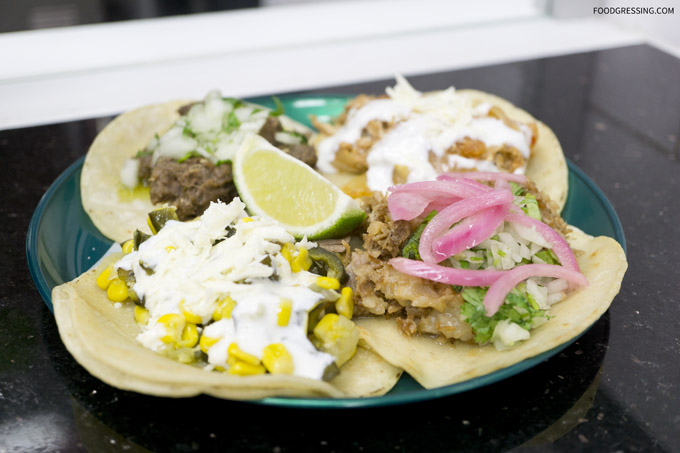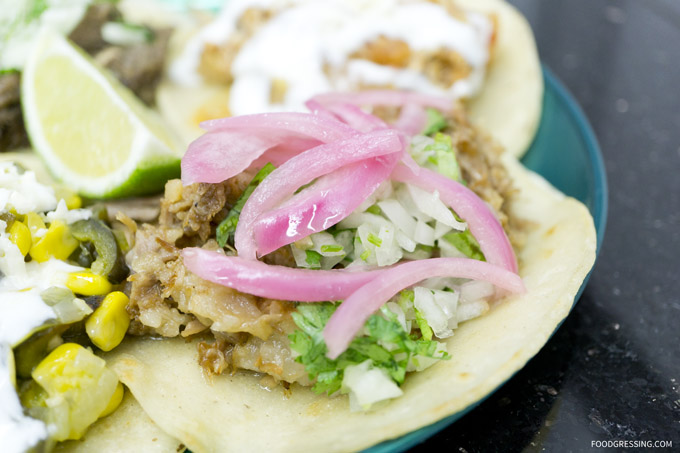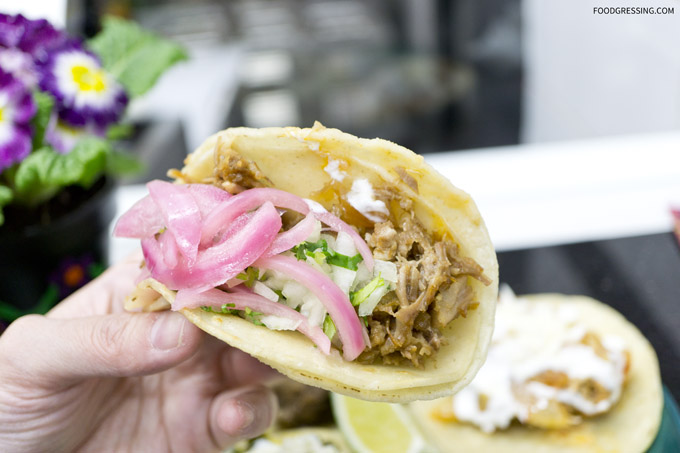 The fajitas had very delicious tender grilled beef with roasted green peppers, onion, and cheese. The pastor with pork marinated in achiote and pineapple seemed less sweet than the ones we have had at La Taqueria. The papas mexicanas was had Mexican potatoes with drizzled cream and parsley. The potatoes were a bit hard and could be cooked longer. The tingas de pollo with chicken and chorizo was rich in flavour though on the sour side from the Chipotle sauce. The hortchata was a frothy refresher that nicely quenched the spiciness from some of tacos.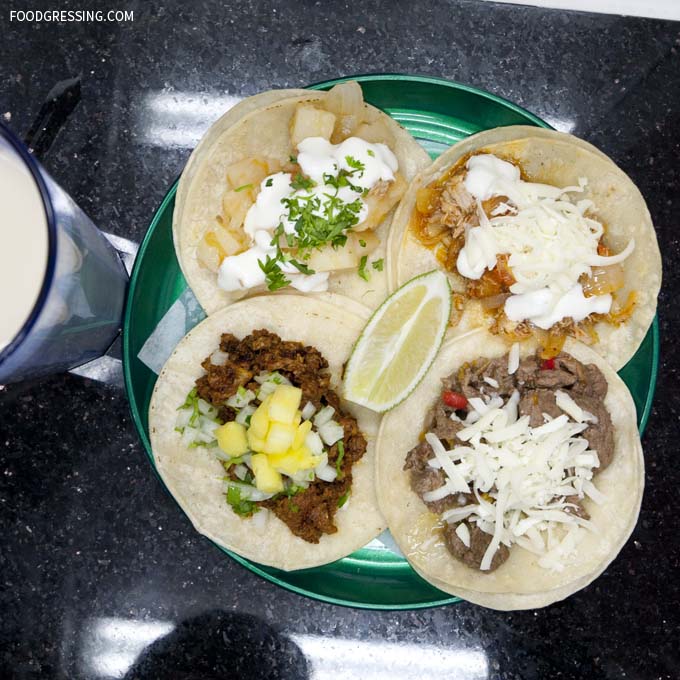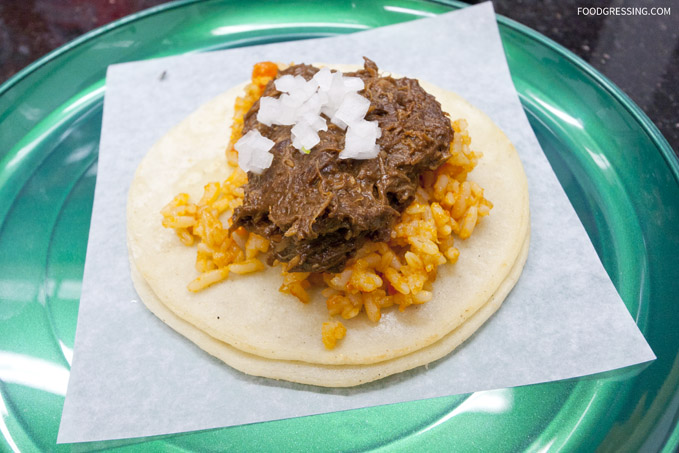 Feel free to add as much hot sauce as you want! I really liked that they you could add your own avocado sauce.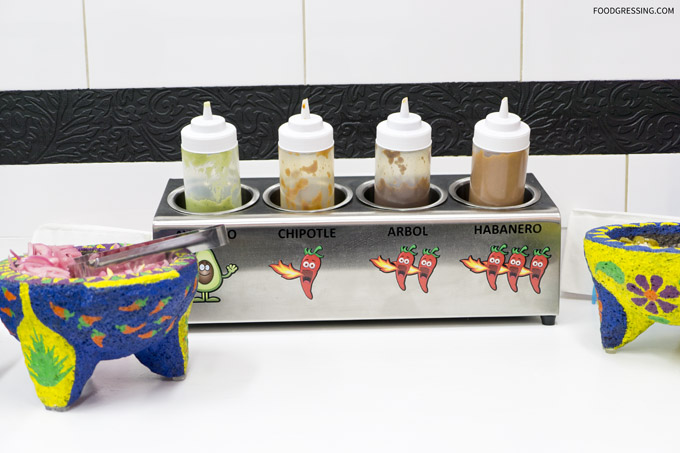 Overall Impression of La Catrina
Based on the food from the soft opening, I think that La Catrina has a lot of potential. The tacos were rich in flavour, juicy and reasonably sized. Welcome to the West End neighbourhood, I think you'll fit right in. Rating: 4/5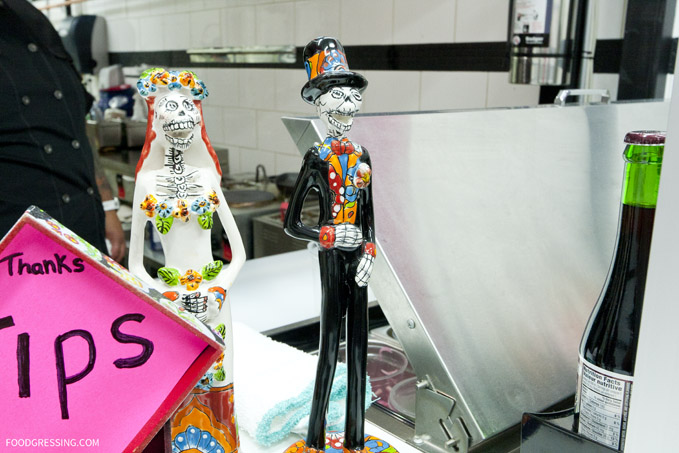 Website: www.tacoscatrina.ca
Facebook: @La-Catrina-Tacos-Vancouver
Twitter: @catrinatacos