For my Flashback Friday post, I'll be reviewing my experience at Delicados in Courtenay, BC.  Back in 2012, my husband and I travelled around Vancouver Island during Canada Day long weekend.  One of the towns we visited was Courtney.  We passed by Delicados as we were checking out the area and decided to give them a try for lunch.
Cozy and Quaint
Like Errington Eatery which we had tried on the trip, Delicados was a cozy and quaint small town restaurant.  The interior had a sort of beach theme which made the place feel relaxing.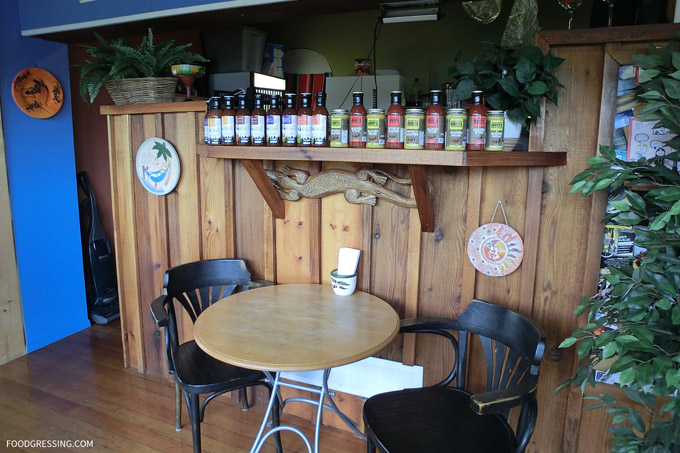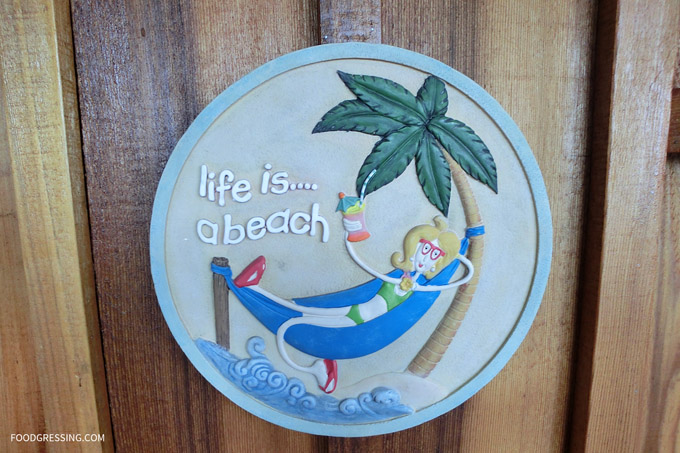 Delicados Menu
Delicados serves Mexican-inspired food including roll-ups, burritos, enchiladas, tostadas, nachos, salads and soups.  Most of the items seemed to be under $10.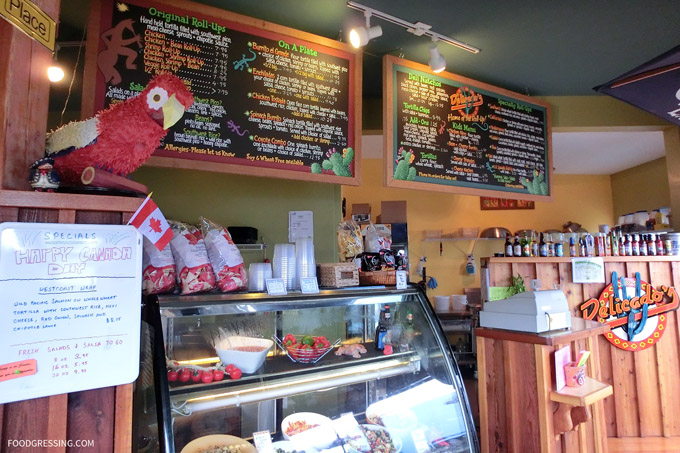 What We Tried
Since it was Canada Day long weekend, Delicados had a Canada Day special.  It was a West Coast Wrap ($8.25) with wild pacific salmon on whole wheat tortilla with south west rice, Mexi cheese, red onion, spinach and chipotle sauce.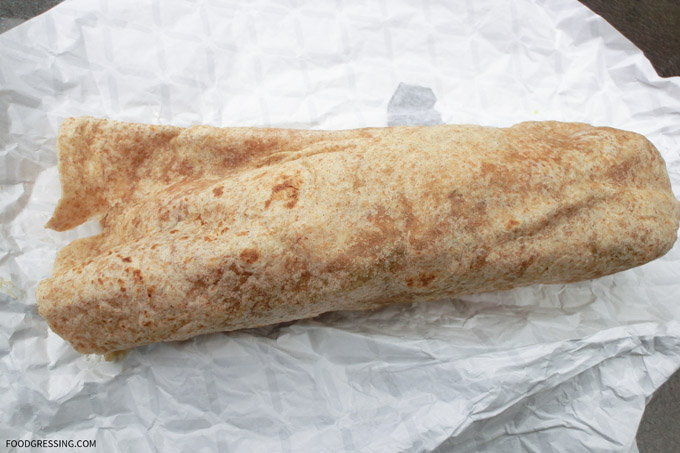 The ingredients tasted fresh overall and the wrap had an overall "healthy" feel.  However, we didn't feel totally satisfied given the portions.  Wild salmon is expensive so I think the price was still fair.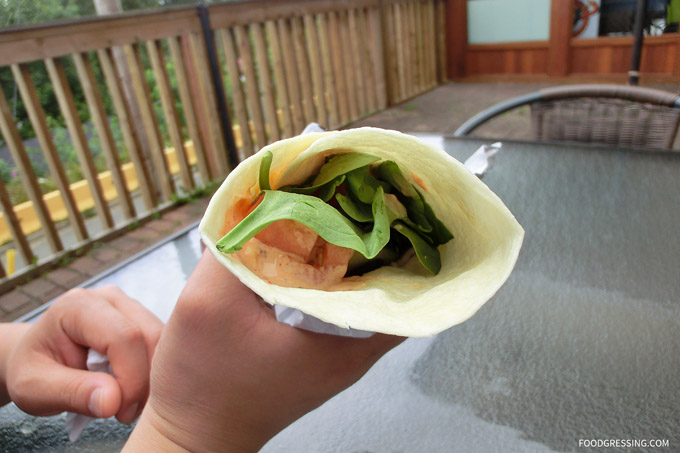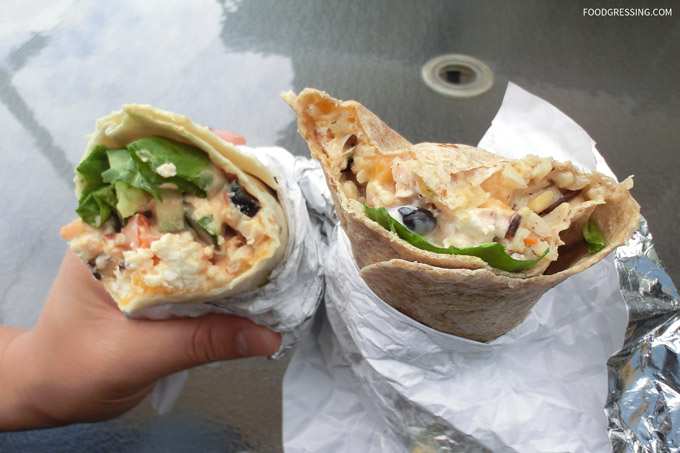 Overall Impression of Delicados
Delicados has quite a selection of Mexican-inspired eats.  The wrap we tried felt light and healthy.  However, we needed a large portion in order to feel really satisified.  Rating: 3.5/5