Tim Hortons is excited to announce a new pilot initiative in Vancouver with Return-It that will allow guests to pay a deposit for returnable, Tim Hortons Reusable Cup allowing them to contribute to the mission of reducing single-use waste.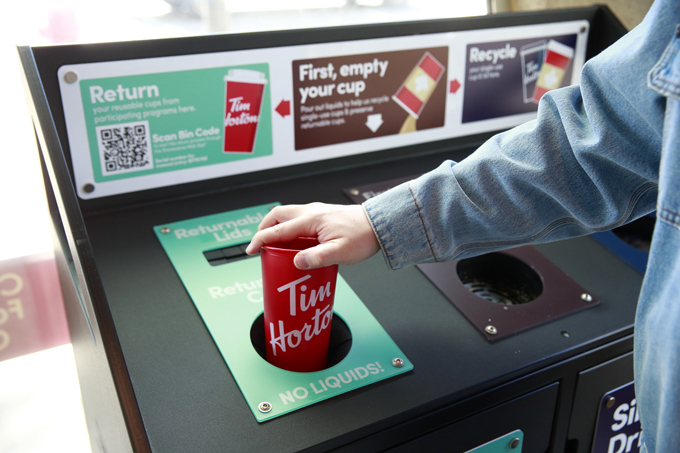 Building on a similar pilot project conducted last year in Ontario, this pilot will allow guests to pay a $4 deposit (plus tax) to borrow a reusable cup from one of 10 participating Tims restaurants.
The Tim Hortons Reusable Cup can then be returned at any one of those Tims restaurants or at one of 11 Return-It stations located across Vancouver, including in transit locations and other public spaces.
Visit one of the following Tim Hortons restaurants to participate in the pilot and help us reduce single-use waste: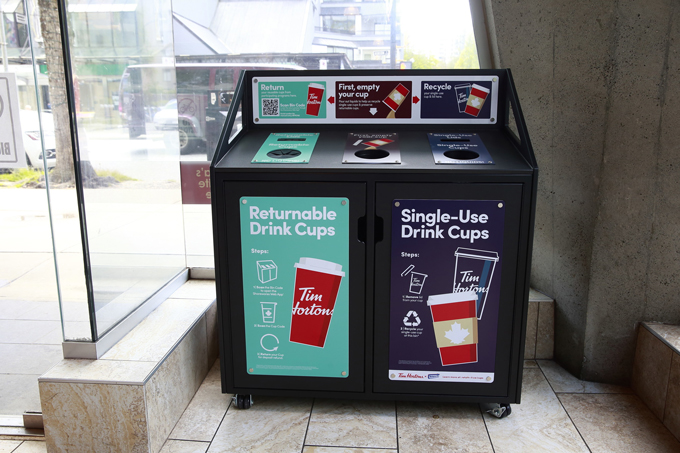 756 Davie St.
947 Hornby St.
463 Robson St.
678 Dunsmuir St.
607 Dunsmuir St.
750 West Pender St.
555 Hastings St. W.
200tu Burrard St.
1055 West Georgia St.
1299 Robson St.
Return-It will take on the role of collecting, washing, sanitizing and returning the cups to Tim Hortons so guests can use them again.
Once the pilot wraps up, results will be analyzed to help evaluate a scalable solution for a reusable cup program that is convenient and helps us work with guests to reduce single-use waste.
In addition to the new reusable cup program, Tim Hortons is also partnering with Return-It on a pilot to encourage more recycling of paper and plastic single-use cups.
Tim Hortons coffee and cold beverage cups can already be recycled in British Columbia and are accepted through municipal curbside recycling programs.
The pilot project with Return-It will give Vancouver residents more options to recycle single-use cups as they can be dropped off at the same Return-It stations where Tim Hortons reusable and returnable cups are being collected, as well as at participating Tims restaurants.
The pilot will help evaluate the viability of a broader, permanent program that would allow single-use cups to be collected for recycling at a number of public drop-off points.
For more information on the pilot program with Return-It, visit http://www.return-it.ca/cups.