Return-It has officially launched the Cup Recycling Pilot Program, with the goal to help reduce the approximately 80 million single-use cups that end up in the city's trash each year.
As of today, Return-It is rolling out the first of its bins for reusable and single-use cups in public spaces and partner locations across the City of Vancouver.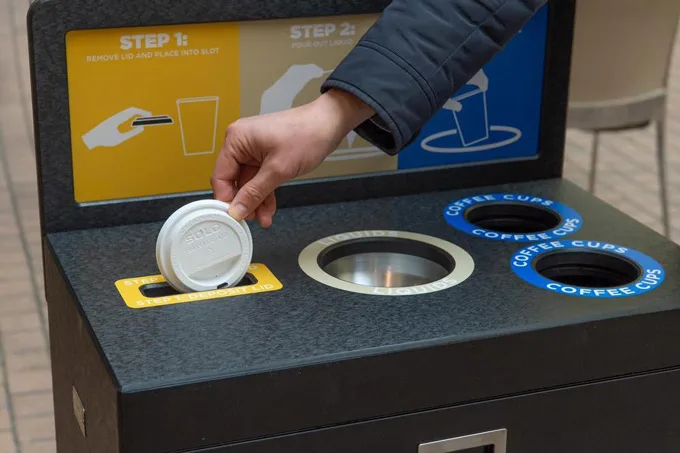 Globally, Starbucks is targeting to cut the footprint of its carbon, water and waste sent to landfills in half by 2030.
Starbucks Canada is proud to join Return-It in the relaunch of its cup recycling pilot in the City of Vancouver as the company looks to ensure a sustainable future for all and explore scalable options to reduce single-use cup waste.
While coffee and other plastic cups are collected and recycled through the province's residential recycling program, more than half of hot and cold cups that are disposed of as garbage in Vancouver come from street locations, public spaces, and public and commercial buildings.
Starbucks has long recognized this gap and has been committed to helping fund in-store recycling in every Starbucks store where this is possible, especially to recycle our own single use cups in regions where local recycling facilities do not have the capabilities.
The company also recently launched for its partners in stores a Waste and Recycling App, which provides everything stores need to know about recycling and composting in their local area.
Developed by partners as part of the Greener Stores Innovation Challenge, the app helps partners navigate complex and unique store recycling guidelines and puts everything partners need to know to reduce waste and recycle in one place.