Disclaimer:  All food in this review was complimentary.  Opinions are my own.
I love discovering new cafes around this city.  The coffee, the baked goods, friendly service and most importantly, desserts, make cafes a great place to hangout.  My latest cafe adventure takes me to Sweetery Cafe located just a few blocks away from the Olympic Skytrain Station on West 2nd.  Sweetery Cafe started out as a catering company and then expanded to a cafe serving sandwiches, soups, salads, pastries and individually portioned desserts.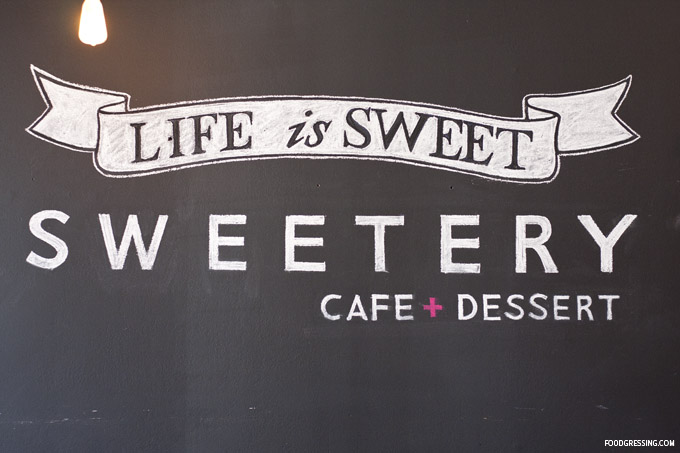 Fellow food blogger and professional photographer, Jessica Smith, recently started a food photography Meetup group.  In our inaugural meeting, we visited Sweetery Cafe to to learn and shoot on location some baked goods and coffees.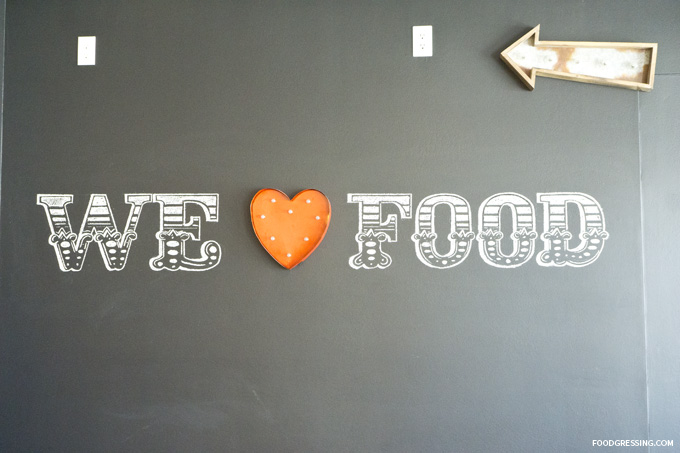 Olympic Village Cafe
As it is in an industrial area, it seems easy to miss Sweetery Cafe unless you were on foot.  But once you are inside, you instantly feel drawn to the delicious display of treats and wonderful smell of baked goods and coffee.  Its relaxing and inviting atmosphere makes the cafe a bit of an escape from the hustle and bustle of the city.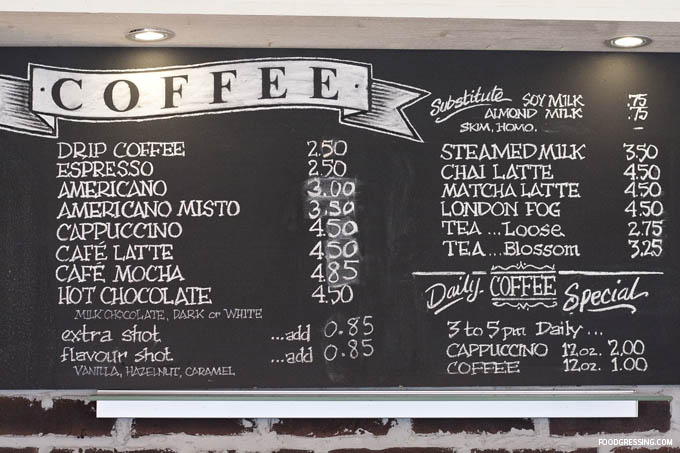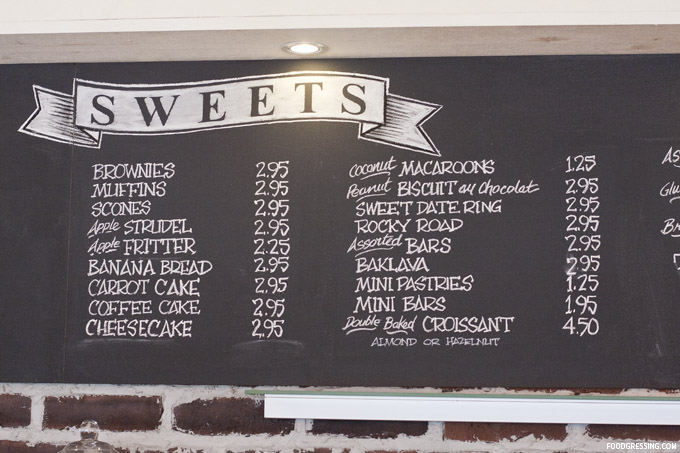 The Camera Eats First
Jessica is a photographer by trade and offered us tips on food photography including what angles work best for food, how to work with restaurant lighting and what smartphone photography apps to use.  We sampled various items from Sweetery Cafe, photographed them and then ate them, of course!
What I Tried
We had a round of coffees to start.  I had a matcha latte and it had just the right amount of matcha and not too bitter.  The moreo, which is a large chocolate cookie with an icing sugar filling, went well with the coffee.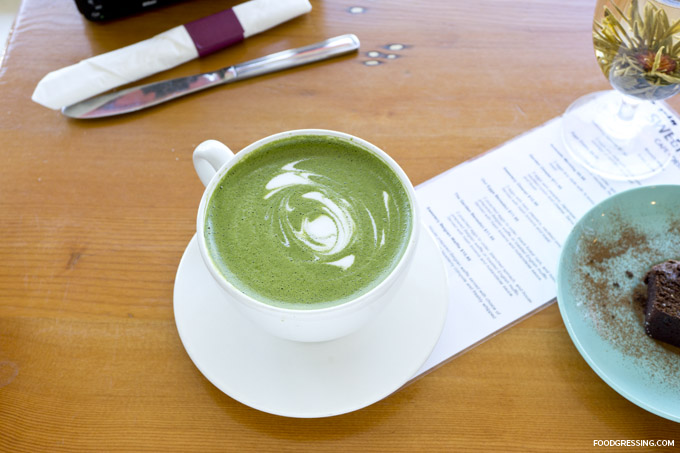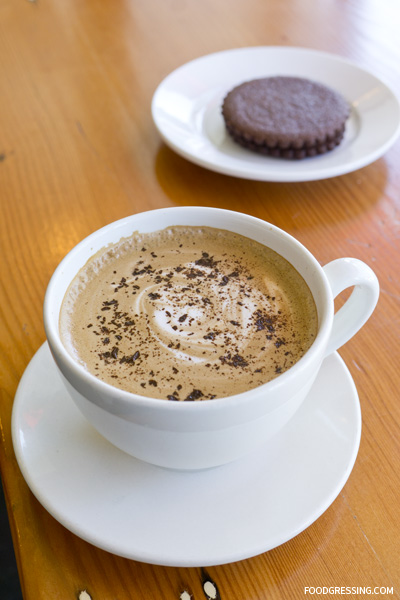 The flowering tea (tea blossom) was really beautiful to watch as the tea bundle opened up after being steeped.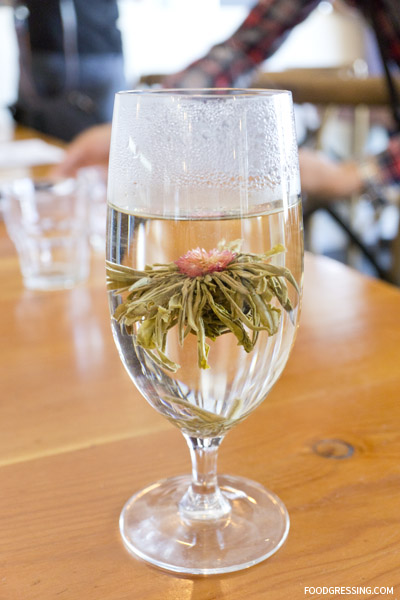 The double-baked almond croissant ($4.50) is a must-have at Sweetery Cafe.  Dense, sweet and crunchy, this croissant is so good that you'll be wanting more.  I loved how it wasn't too buttery, was moist on the inside, and incorporated just the right amount of almond paste.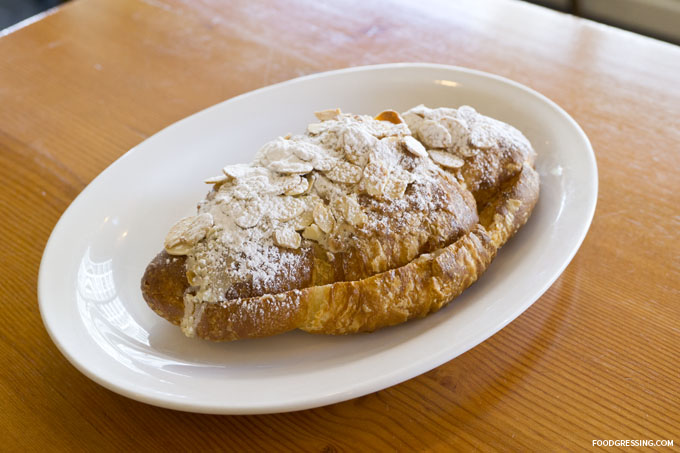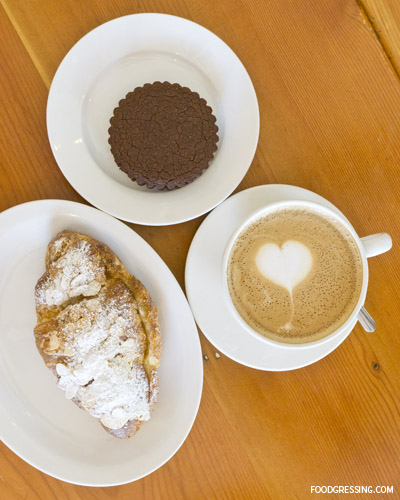 Sweetery Cafe offers little mason jar desserts priced at $5 each and they are super yummy.  We tried the white chocolate cheesecake with passion fruit purree and tiramisu;  both were super moist, soft, creamy and delicious.  I love how they are individually-sized so that you can indulge in some sweets but not too much.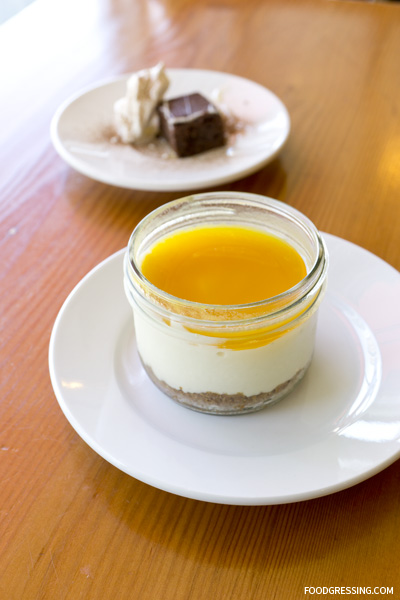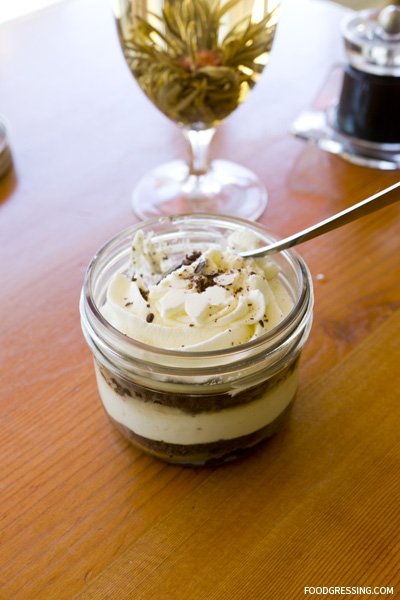 When the chicken and waffles arrived at our table, it was really unfortunate that we had to spend any time photographing at all.  The sight and smell of the dish was drool-worthy.  The waffles were very light overall, but fluffy on the inside and crispy on the outside.  The chicken was also very crispy and not very oily.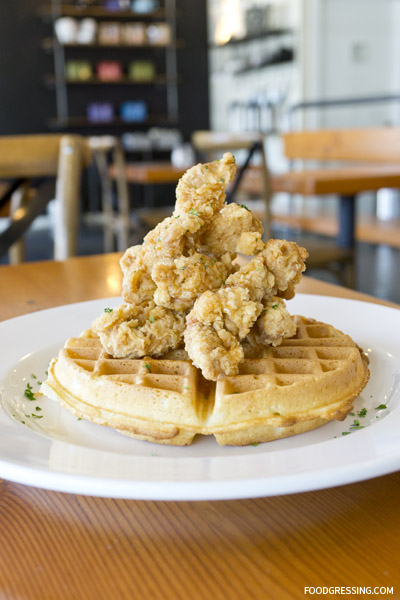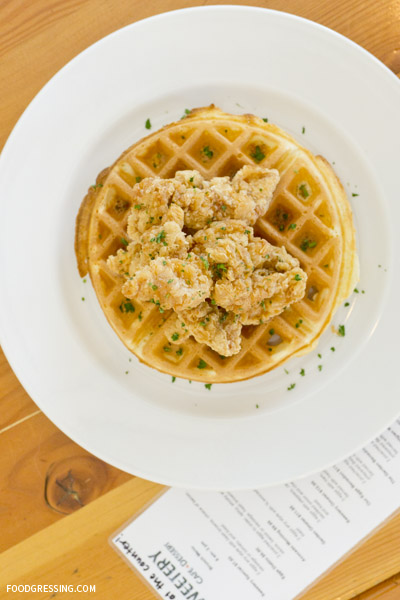 I also sampled one of their brownies which was decadent and delicious.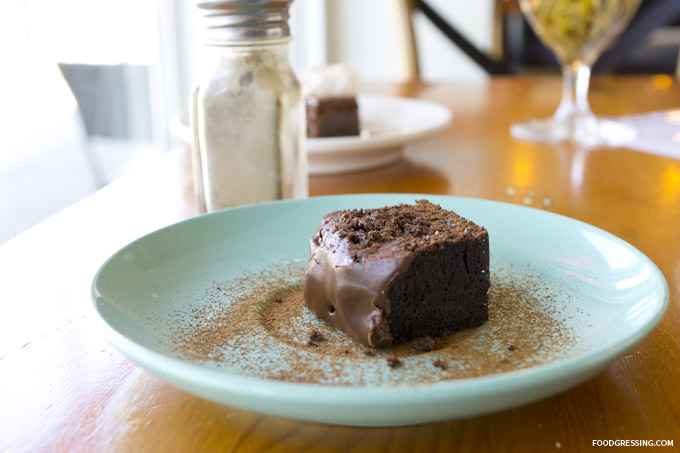 Overall Impression of Sweetery Cafe
Sweetery Cafe certainly had the treats to satisify my sweet tooth.  I loved the inviting, welcoming and clean space which made it such a great place to spend an afternoon with fellow foodies and photographers.  My top recommendation is the double-baked almond croissant.  You'll thank me later.
For more on Jessica's Food Photography Meetup group, visit here: www.meetup.com/StudioNinety9Eats-Food-Photography
Website: www.sweeterycafe.com