After my post with Vancity Buzz on the Best Mango Desserts in Vancouver, some friends were eager to try out desserts that I had recommended.  These friends are not usual dessert-goers so the list really tempted them to try out mango delights.
We decided to go on a Friday night to Icy Bar where the mango ice cream icy is one of my top picks.  Since I had been to the Icy Bar at Kingsway and Boundary before, we went to a different location on Kingsway and Knight.
SIX THINGS YOU SHOULD KNOW ABOUT ICY BAR
If you are new to Icy Bar, here are five things you should know:
They are known for their shaved ice desserts but they also have drinks, fresh tofu pudding, tapioca desserts, hot sweet riceballs, and plant puddings.
The fruits that they incorporate into their desserts are fresh cut every day.
 Their mochi are made from scratch.
 Their pancakes are made fresh every day.
 They have multiple locations: Kingsway & Knight, Kingsway and Boundary, Parker Place, Crystall Mall, Richmond Night Market and No. 3 Road.
 The minimum per person is $3.50 and the maximum seating time is 2 hours.
What We Tried
On our mango-themed food adventure, we had the mango ice cream mochi icy ($10).  This dessert is definitely one that can be shared between multiple people given the portions.  It was really nice that the condensed milk came on the side.  My friend very much enjoyed dousing his section of the dish with it.  Lots of great mango flavours and nice to have that melting vanilla ice cream on top.  The mochi tasted wonderfully fresh and chewy.  Absolutely loved it.  You'll be savagely attacking this dessert once you see it.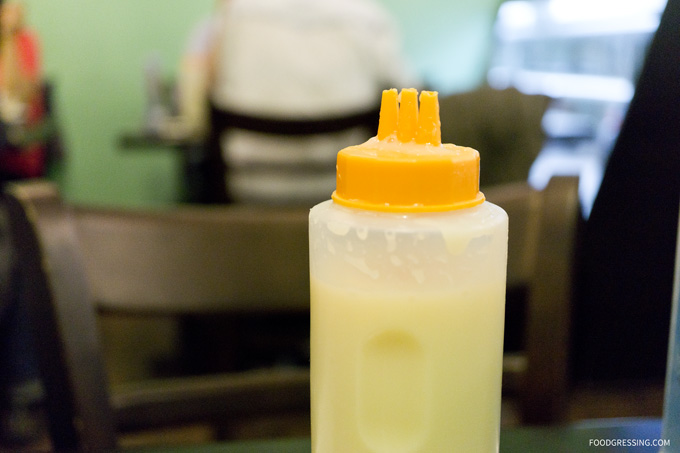 We also had the mango and strawberry pancakes (2 for $7).  These pillow-y snacks are crepes filled with whipped cream and the fruit of your choice including mango, strawberry and nutella, and durian.  The pancakes tasted fresh and had a nice of proportion of fruit versus whipped cream.  The crepe is very thin but still holds the fillings well.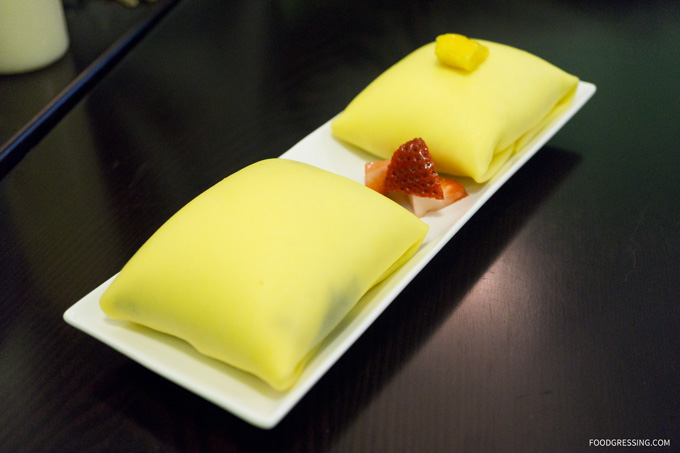 We also tried a non-mango dish: the strawberry honey toast.  It was a mouthwatering sight of vanilla ice cream on top a pile of cubes of white bread that had baked in a honey mixture.  Really really yummy.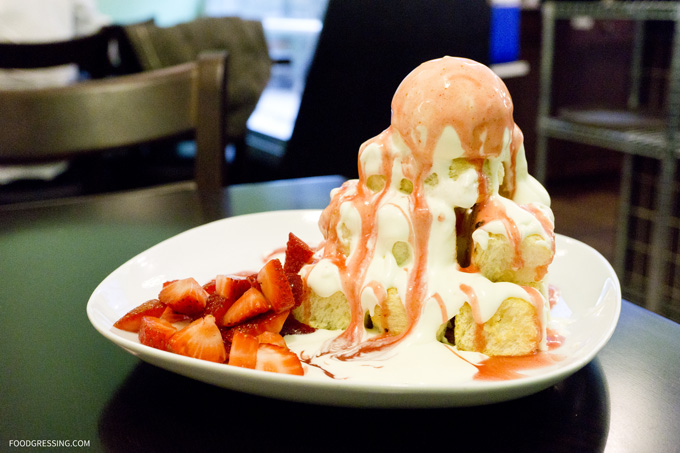 Service 
This particular Icy Bar location is smaller than the one at Kingsway and Boundary.  There was a bit of a wait when we got there but I can imagine that the wait would be very long if you had a large group.  That would be because you would need to wait for multiple tables to be available.
Service was not optimal.  It's the kind of place where you need to go to the front to order, pay and get anything else you need.  I even had to go to the front to ask for glasses of water.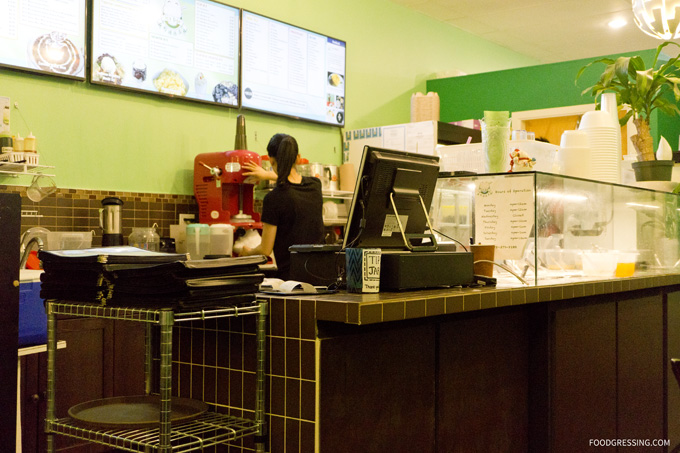 Overall Impression of Icy Bar 
Always love the delicious and refreshing desserts at Icy Bar.  An ideal place to go with friends and family for some inexpensive sweet eats.  Service could improve with more staff.  Rating: 4.5/5
For more mango desserts I have tried, follow the tag mango or see the Vancity Buzz article on Top Mango Desserts in Vancouver.