One of the sweet additions to the West End neighbourhood is Sulmida Korean Dessert Cafe. This is Sulmida's third location in Metro Vancouver with two other ones in Richmond and Burnaby. The cafe specializes in bingsu (variants "patbingsu," "bingsoo") which are shaved milk-ice desserts.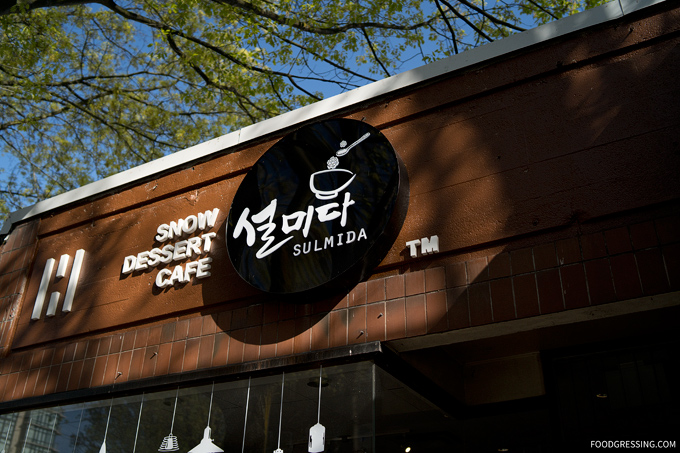 I had been to Sulmida's locations before and liked the experiences there. The incentive to visit was particularly sweetened when I bought their Groupon deal of 2 bingsu for $21. Here's a look at my experience at Sulmida Downtown Vancouver.
Note: None of the food in this review was complimentary. This review is done anonymously.
Modern, Spacious Interior
I like Sulmida's bright, modern spacious interior which is definitely a lot bigger than the Burnaby one but comparable in size to the Richmond location.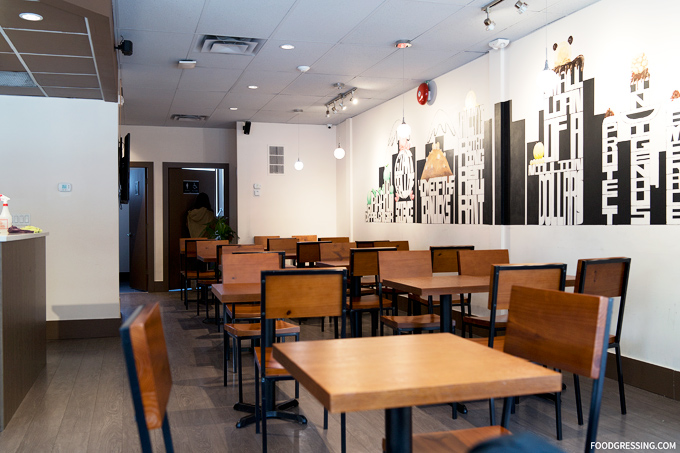 Sulmida Menu
Sulmida Downtown has 12 different options of bingsu like Green Tea, Mango Cheese, Nutella Banana and more. The bingsu come in either a cup ($6.50 – $7.50) or a bowl ($10.85 – $16). For beverages, they offer hot and cold espresso-based drinks, fruit ades, frappes and so forth. Other dessert options include lava bread and dessert toasts.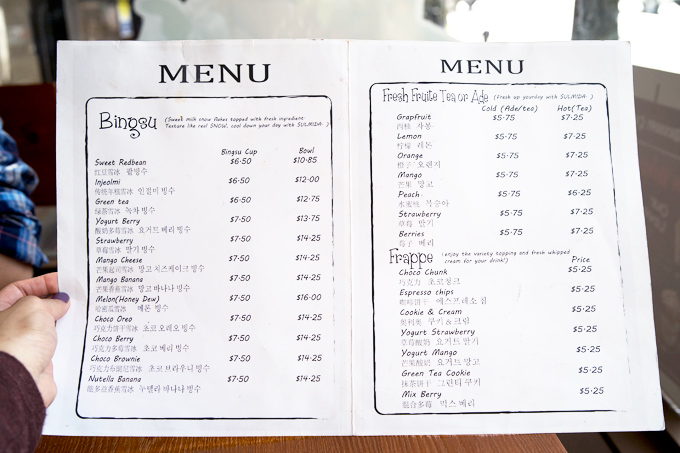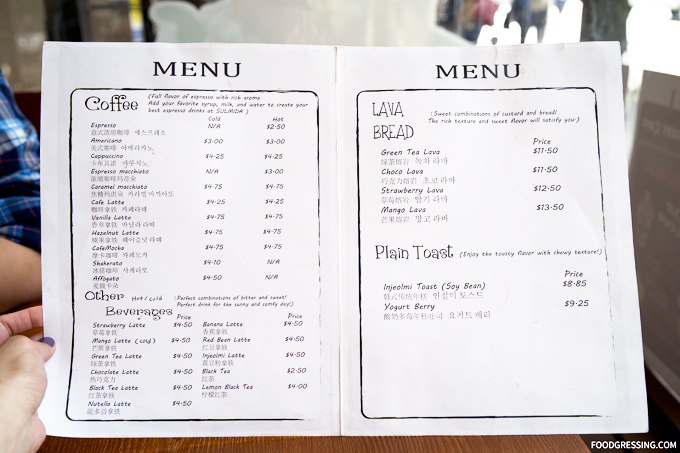 What I Tried
The Groupon deal was $21 for 2 bingsu and I went with the Mango Banana (regular $14.25) and the Honey Dew Melon (regular $16). In both cases, the shaved mik-ice were light, fluffy and had a nice milky taste. The portions of fruit offered were reasonable as well. Based on the size of the desserts, these bowls are definitely meant to be shared.
I thought the vanilla ice cream was creamy and not overly sweet and the sliced almonds added a fun textural contrast. The mango used was just a bit tart but the syrup seemed to balance it out nicely.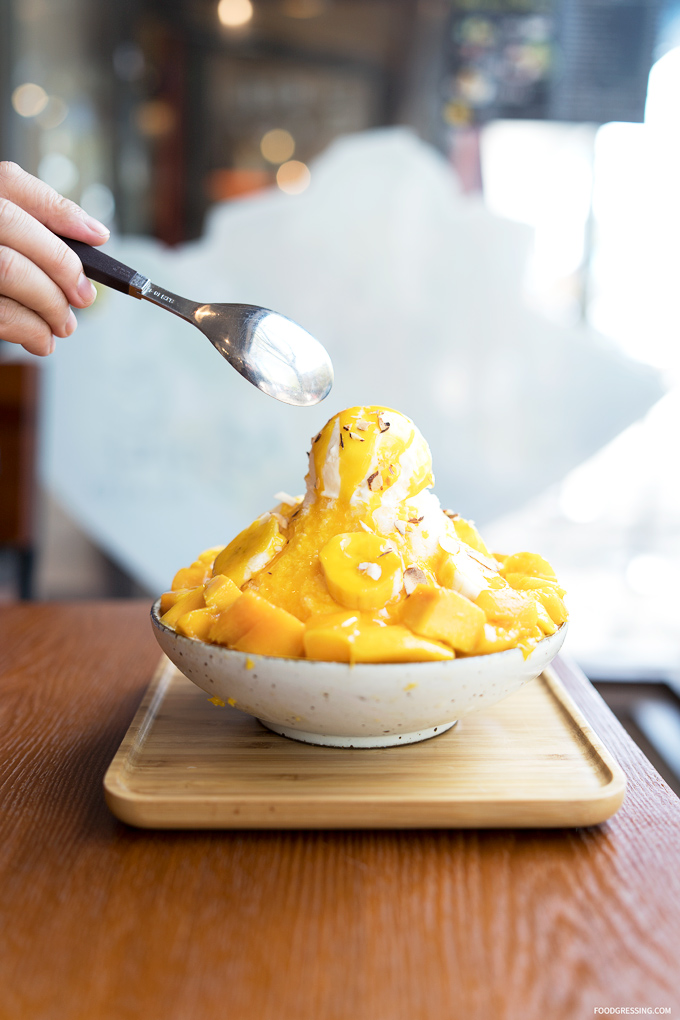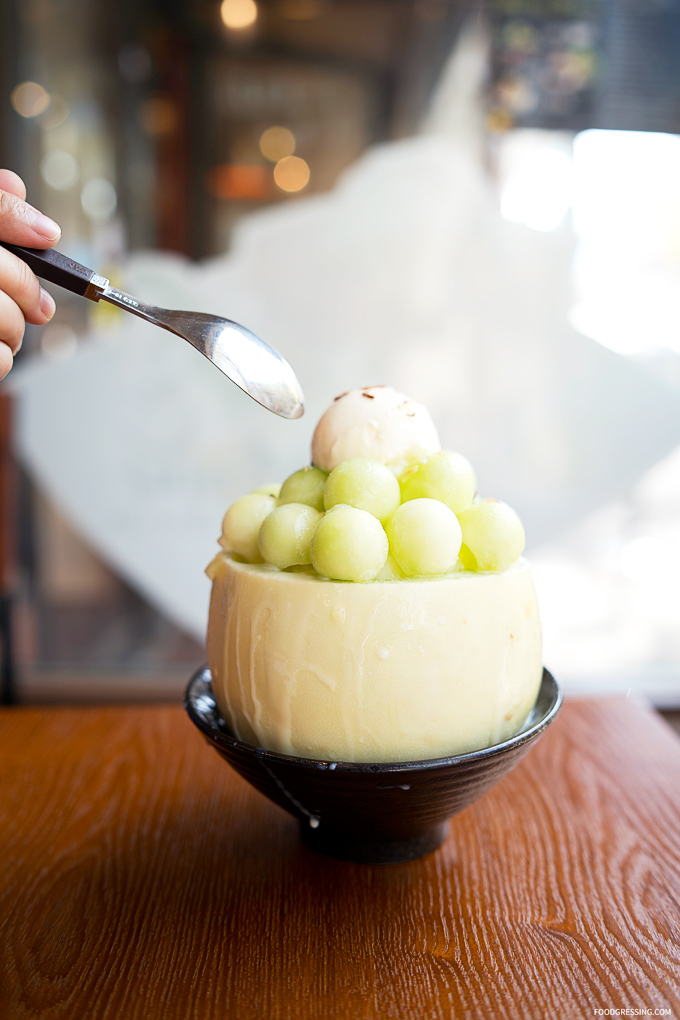 Overall Impression of Sulmida Downtown Vancouver
It was another solid dessert experience at Sulmida. Snowy Village is just about a block away and I think their bingsu are comparable. However, I like Sulmida Downtown's more spacious and inviting environment. Rating: 4/5
Related: Sulmida Korean Dessert Cafe in Richmond | Sulmida Korean Dessert Cafe: Bingsu and Toasts
Sulmida
Address: 780 Denman St, Vancouver, BC
Facebook: @sulmida.canada/‎