A few months ago, Starbucks launched a lineup of handcrafted Teavana Tea Lattes in Black, Matcha, Rooibos varieties.   I have covered these drinks in my previous post here but what I wanted to discuss in this post today are the recommended pastry pairings for these Tea Lattes.  I had never considered Starbucks drink and food pairings before so I thought it would be interesting to explore this topic further.  Here are my thoughts on the Petite French Madeleine, Petite Vanilla Bean Scone and Blueberry Scone.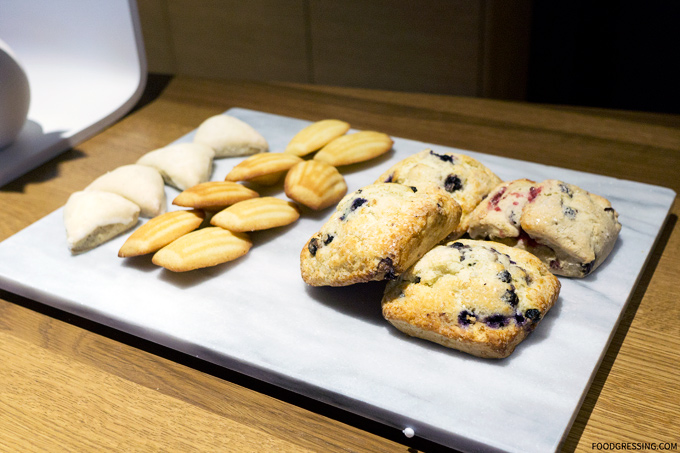 Starbucks Petite French Madeleines
Taste: The Starbucks Petite French Madeleines were my favourite of the pastries we tried.  They were wonderfully rich, buttery, tender and moist in the centre with lightly crisped edges.  The madeleines went well with the Matcha Teavana Tea Latte to counter the slightly bitter aftertaste.  However, it could also be enjoyed with a regular Pike Place roast or any other coffee.  Simply delicious.
Nutrition: The madeleines are normally sold as a pack of three and are pretty calorie-intensive at 220 calories for all three.  It also has 11 grams of fat and 28 grams of carbs.
Rating: 4.5/5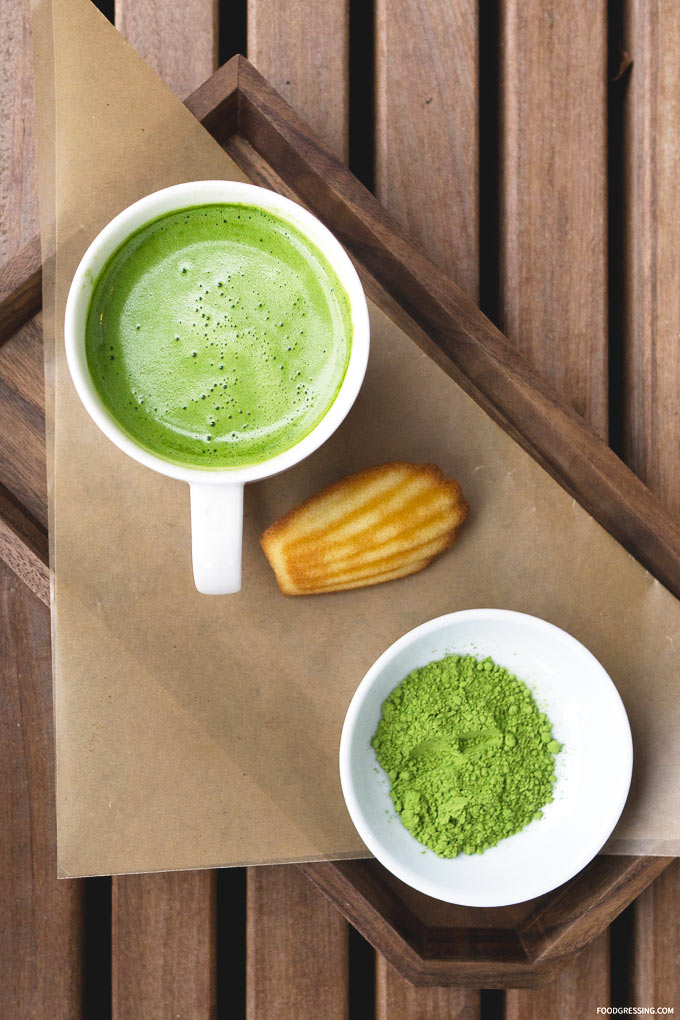 Starbucks Blueberry Scone
Taste: The Blueberry Scone is a traditional scone with blueberries, buttermilk and lemon.  To start, I thought that the scone was quite fragrant.  In terms of texture, it was not the lightest scone but was still reasonably flaky and crumbly.  I did find it a bit too sweet from the sugar topping.  This drink is better off with black coffee than the suggested pairing of Black Teavana Tea Latte, which has a bit of sweetness to it.
Nutrition:  The scone was also pretty calorie-intensive being 380 calories, 17 grams and a whopping 54 grams of carbohydrates (woah!)
Rating: 3/5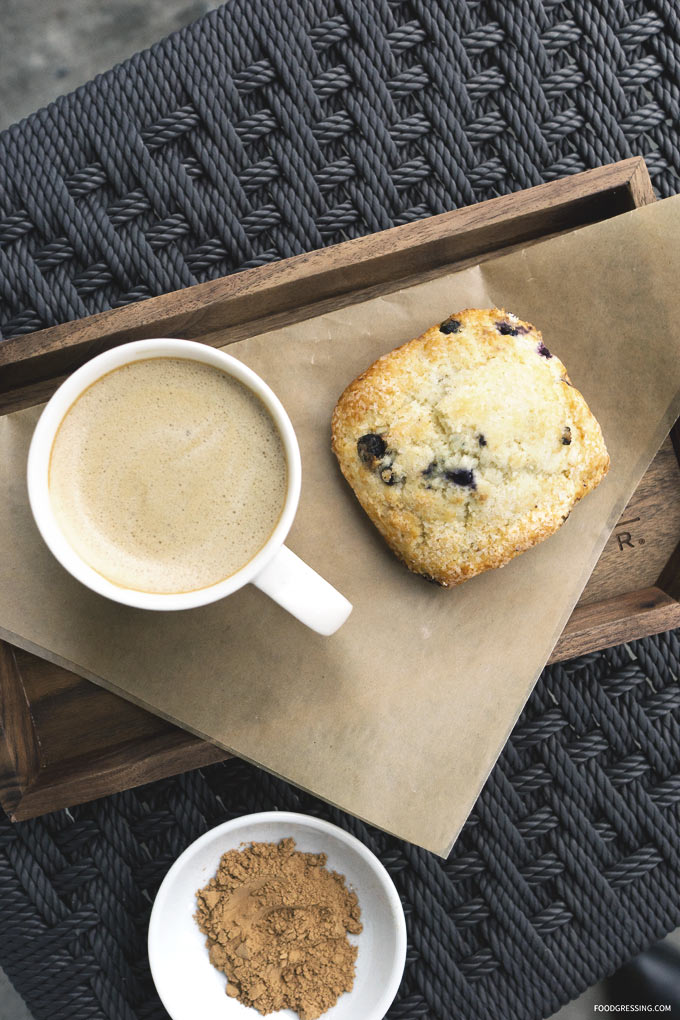 Petite Vanilla Bean Scone
Taste: This moist, fluffy petite scone was made with real vanilla beans.  It was definitely a dainty size but I found it to be too sweet from the vanilla icing.  I think the ideal pairing for this scone is simply a black coffee.  The Roiboos Tea Latte was the suggested pairing.
Nutrition:  The petite scone has 120 calories, 4.5 grams of fat and 18 grams of carbs.
Rating: 3/5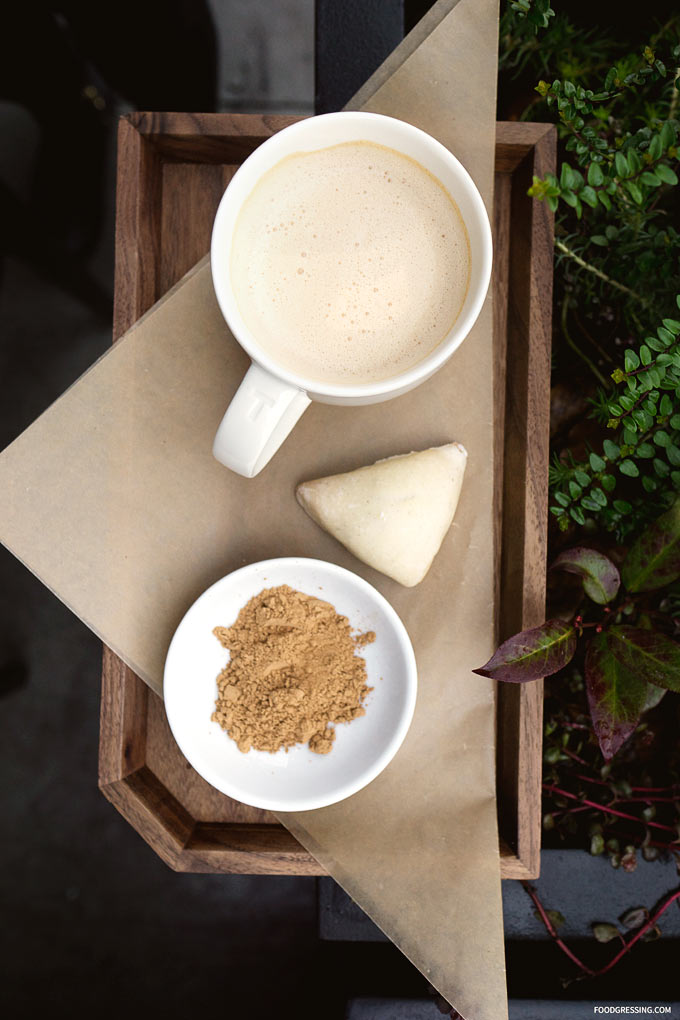 Bottom Line
The Petite French Madeleines were winners in my books.  You can enjoy them on your own or with your favourite Starbucks drink.