On a recent rainy Vancouver summer afternoon, I decided to try a longtime Starbucks menu item: the Starbucks London Fog Tea Latte. It was my first time ordering this and it's a more conservative tea latte flavour compared to other adventurous tea lattes on the menu. According to the company, the Starbucks London Fog Tea Latte has a bright, citrusy spark of Italian bergamot blends with subtle hints of lavender, vanilla syrup, and steamed milk for this frothy reinvention of classic Earl Grey tea. The tea is by Teavana and comes in a loose-leaf mesh bag.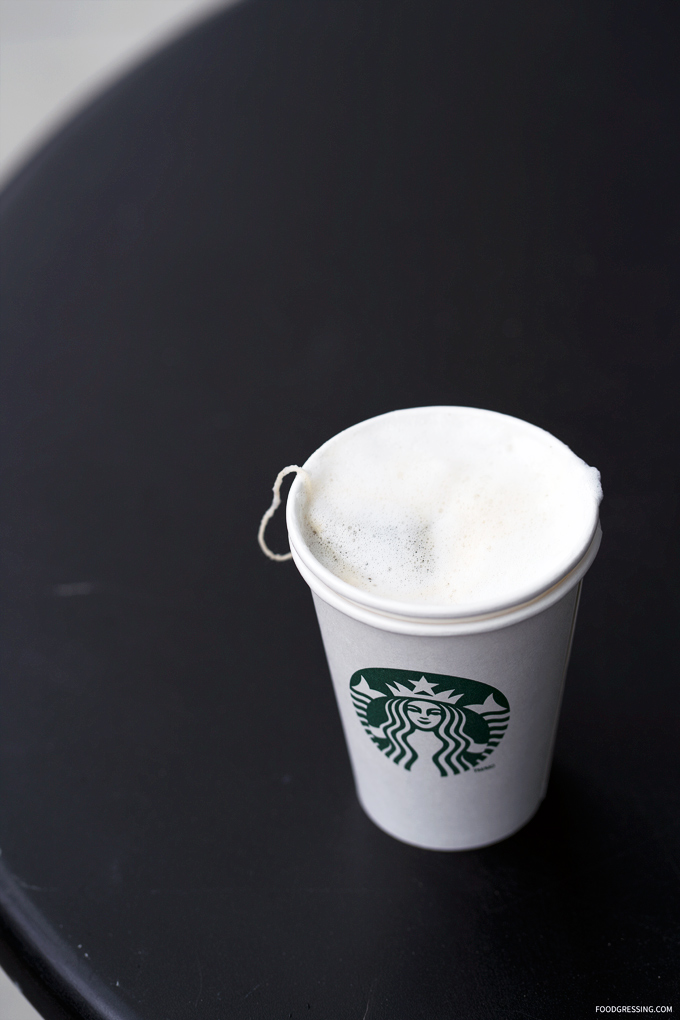 Taste: I could definitely taste the bergamot which has a citrusy flavour with warm, spicy tones. The Earl Grey was also distinguishable. The milk was nicely steamed and frothy.
Nutrition: A Tall with 2% milk has 140 calories, 3 grams of fat, and 23 grams of carbohydrates. Of course, Starbucks drinks are customizable. I went with a Short with almond milk which just has 70 calories.
Price: A Short is $4.05; Tall is $4.15; Grande is $4.65; and Venti is $4.95.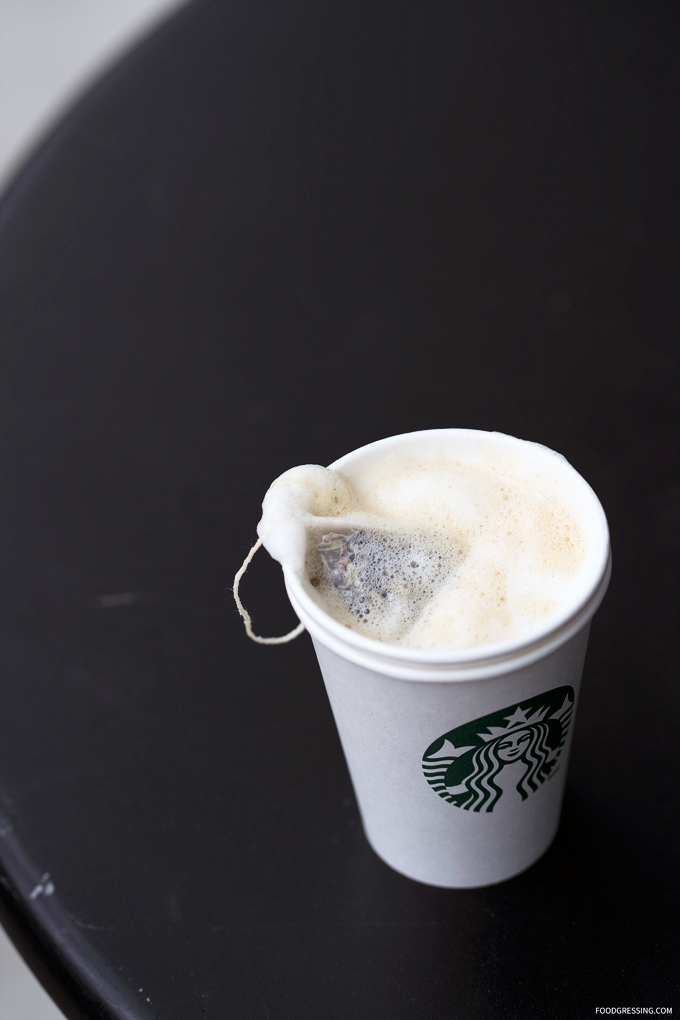 Bottom Line
I thought that the Starbucks London Fog Tea Latte was reasonable. It's a conservative choice, comforting bu the Blossoming Rose Tea Latte is still my favourite. Rating: 3/5