Executive Hotel Le Soleil's signature restaurant, Copper Chimney Indian Grill & Bar, has just undergone some changes to bring customers new and exciting experiences. The restaurant has new menus, a bread bar concept, gin and tonic bar and Happy Hour with an Indian Twist.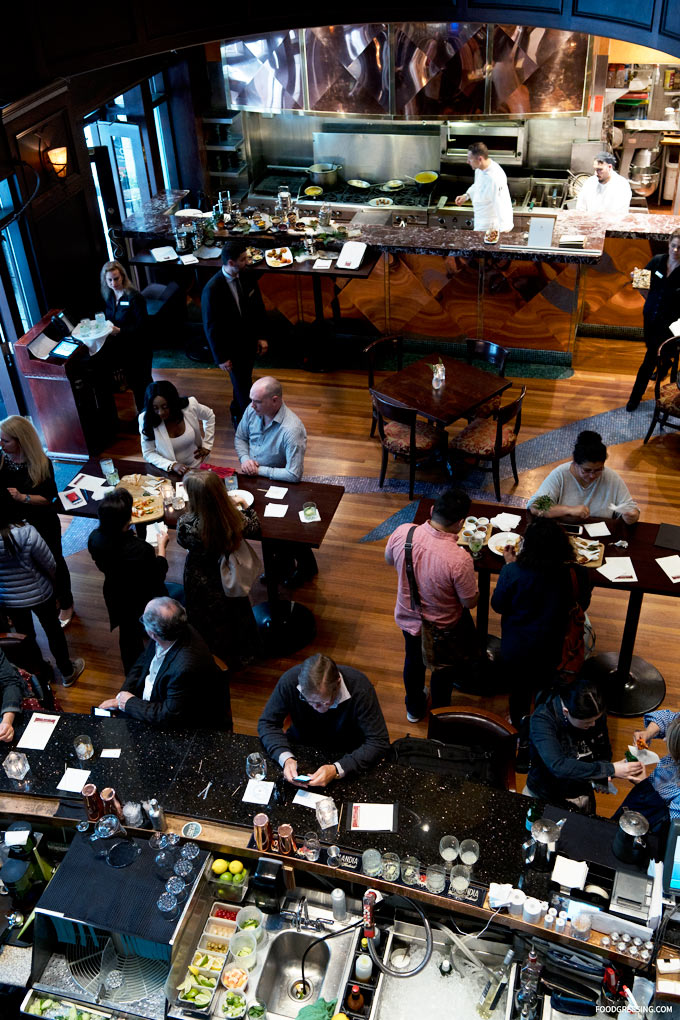 At Copper Chimney Indian Grill & Bar, you'll find contemporary Indian comfort foods made in-house from scratch using family recipes, hand-ground exotic spices, and fresh BC ingredients. The kitchen also has two tandoor (clay) ovens to prepare some mouthwatering tandoori dishes. The extensive, yet simple, menus pair classic Indian dishes with more Western-influenced menu items with a few fun twists. Gluten-free, dairy-free and vegetarian options are available.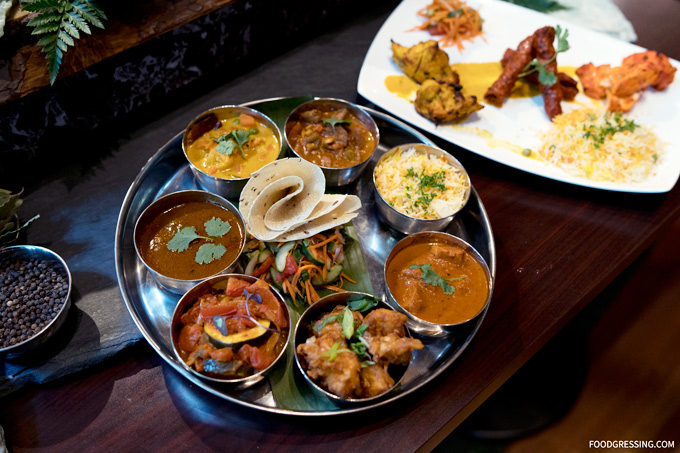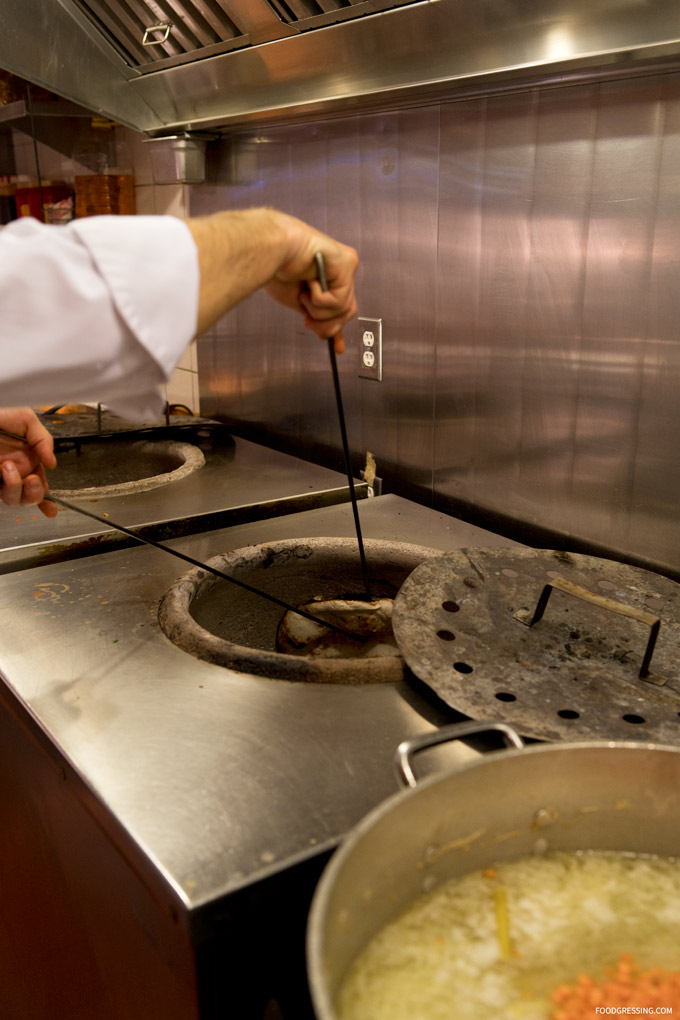 Copper Chimney's Happy Hour features an Indian-twist on classic dishes. From handmade samosas, lamb meatballs or Bombay short rib sliders to squash fritters with tamarind dipping sauce and poutine creatively topped with butter chicken, Happy Hour at Copper Chimney's Happy Hour menu is blending of cultures. Below is a copy of the Happy Hour menu.

I attended a media event where we sampled some of the Happy Hour offerings. Below are a few photos from the evening.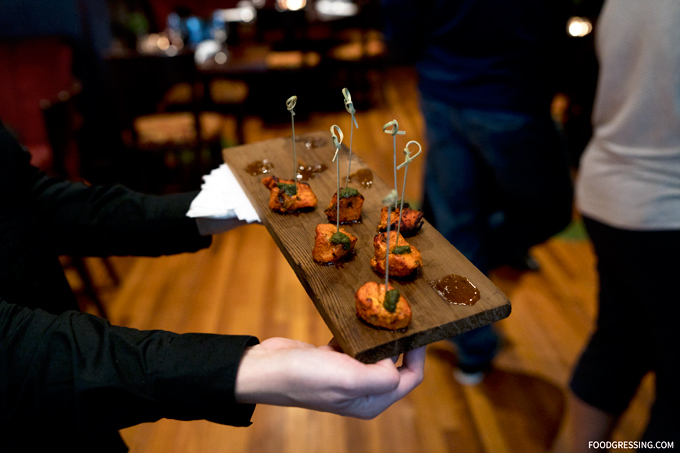 The Manchurian Cauliflower was my favourite item featuring a crispy, sweet and sour cauliflower.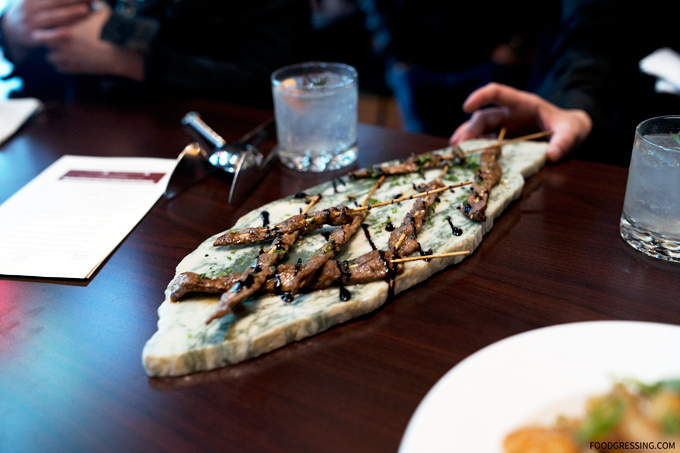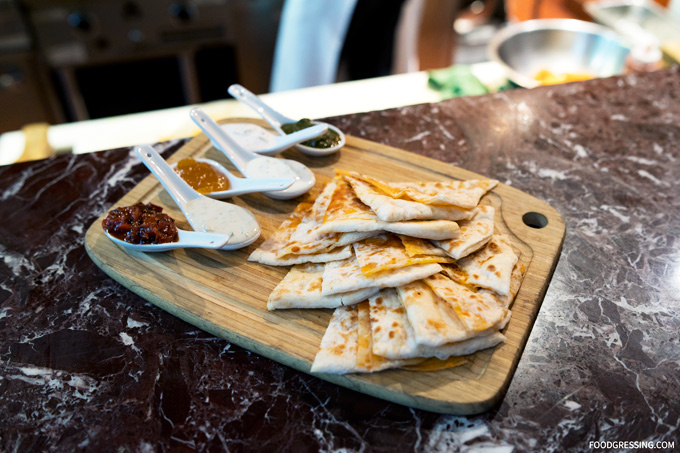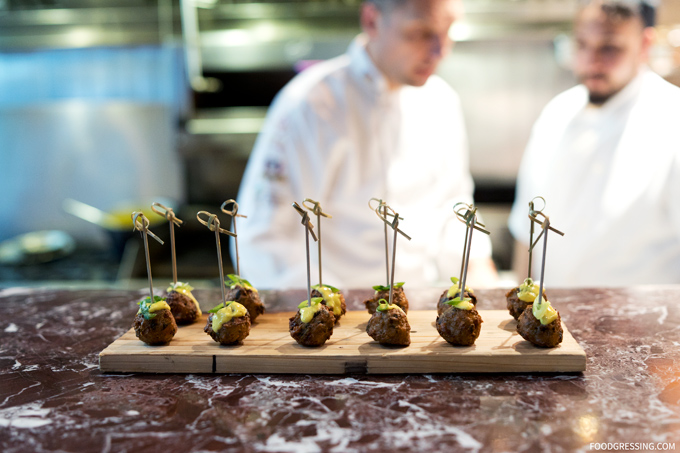 The space at Copper Chimney is undoubedtly beautiful featuring art deco-inspired decor and soaring ceilings. They also have a very charming, private dining room on the second floor with pretty string lights and a skylight.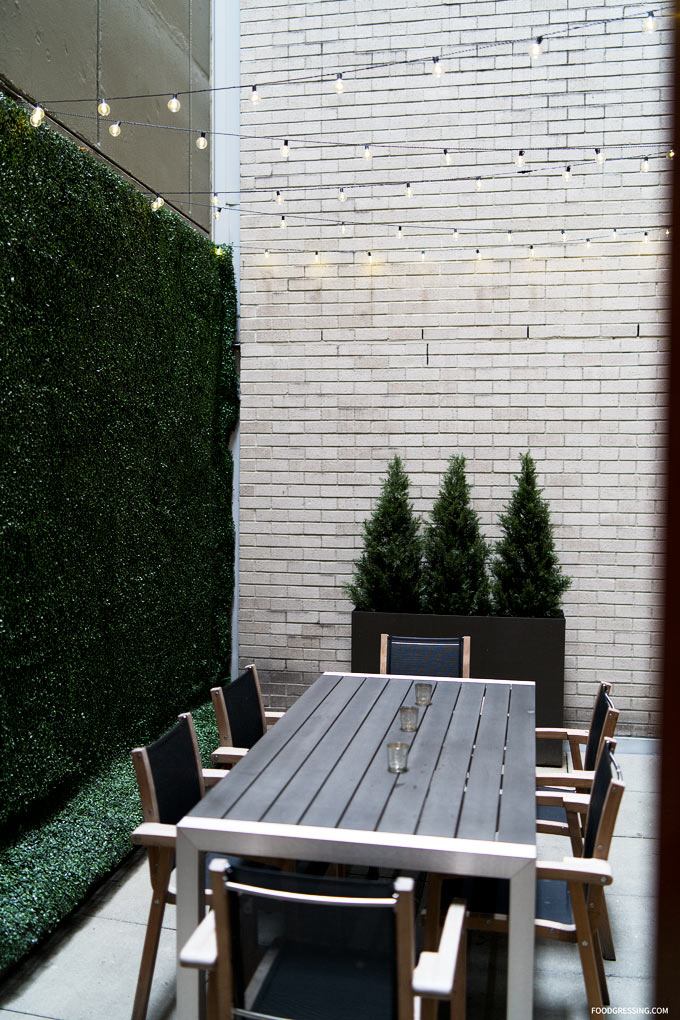 Copper Chimney
Address: 567 Hornby St, Vancouver, BC
Website: ‎www.copperchimney.ca