Spiritea, a modern tea house in Richmond serving fruit and milk teas made with all-natural fruit, has just relaunched their popular seasonal drink: Super Pom Fruitea. I was invited to try the Super Pom Fruitea this past weekend.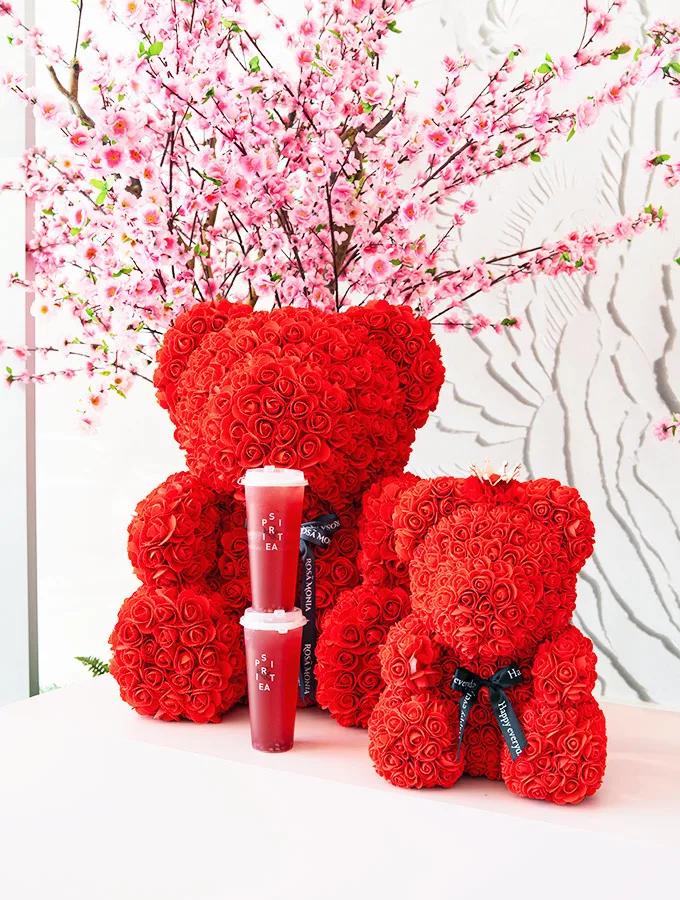 The Super Pom Fruitea incorporates pomegranate imported from South America. Each cup is made with pomegranate juice, pomegranate seeds, premium green tea, and pure cane sugar. Priced at $7.95 before tax.
What sets Spiritea apart from other tea shops is that they brew all of their teas on the spot in a special Teapresso machine. They also focus on fresh and high-quality ingredients for their drinks and do not use artificial fruit syrups or powders.

I thought that the drink was very refreshing and drinkable. It had a good balance of pomegranate and green tea flavours without it being too sweet. I would recommend this drink for those who enjoy fruit teas.
Related posts:
Spiritea
Aberdeen Centre 4151 Hazelbridge Way, #1968
Richmond, BC
spiriteadrinks.com