Smith's Bagelry is a new family-owned and operated Turkish-Canadian bagelry which opened up this past summer on West Broadway. I was invited for a media tasting recently. Here's a look at my experience.
Smith's Bagelry Menu
Smith's Bagelry offers handmade bagels (twisted or stuffed sandwiches), bagel sandwiches (like Montreal smoked meat, smoked salmon and more), pogaca (savoury buns in feta cheese, black olives or plain), bourek (baked filled pastries in feta-spinach or ground beef), and desserts (pistachio roll, eclair or cheesecake).
Their products are on display except for the made-to-order sandwiches. It's an impressive selection of baked goods which are freshly made in-house.
What I Tried
I was presented with quite a selection of items to try.
I tried the savoury buns in three varieties: feta cheese, black olives, and plain). I enjoyed the light and fluffy buns and savoury fillings. The bun to filling ratio was good so that there was enough filling to go with the bun each bite.
There were also nutella-filled and cinnamon soft bagels which were delightful and not over indulging.
For dessert, I enjoyed the pistachio rolls, eclairs and San Sebastian Cheesecake.
The San Sebastian Cheesecake is more eggy than a regular cheesecake, is crustless, and has a mahogany brown top and light and fluffy custardy center. The cheesecake originated from La Viña, a famous bar in San Sebastian, where people from all over the world visit for a slice of heaven.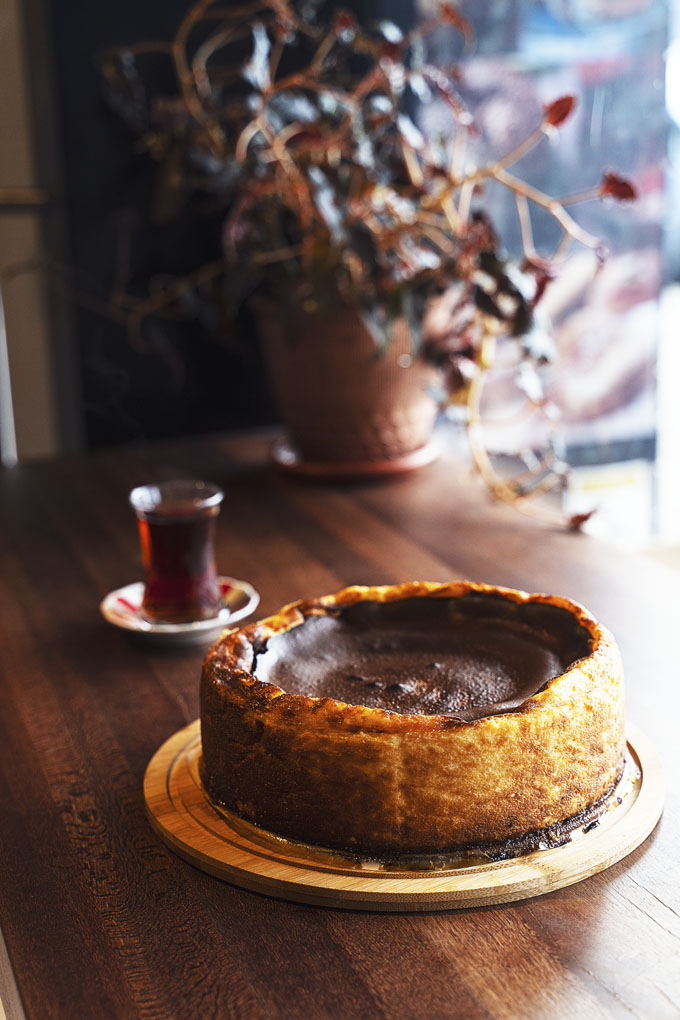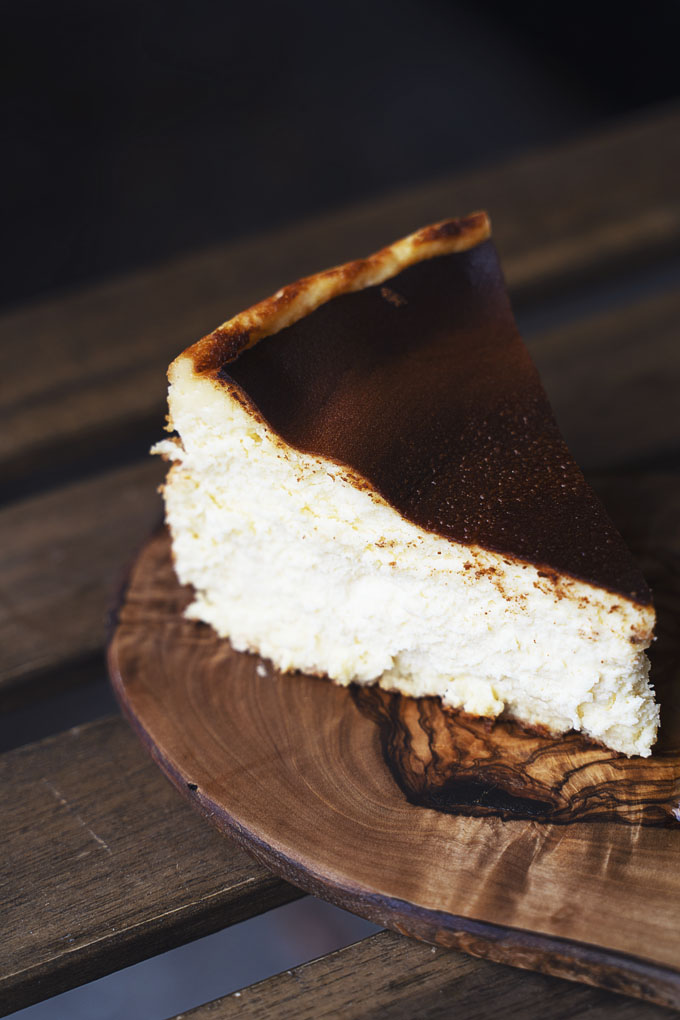 To wash it all down, Smith's has a variety of espresso-based drinks and teas to complement the baked goods.
I would recommend a cup of turkish tea, with bold and fruity flavours, to go with your baked goods.
Overall Impression
Smith's Bagelry is a unique addition to Vancouver's food scene and I thought their products tasted fresh and were of excellent quality. The pricing was very reasonable. I'd definitely recommend giving them a visit and trying their selection of bagels, buns, sandwiches and desserts.
Smith's Bagelry
191 W Broadway, Vancouver, BC
www.smithsbagelry.com