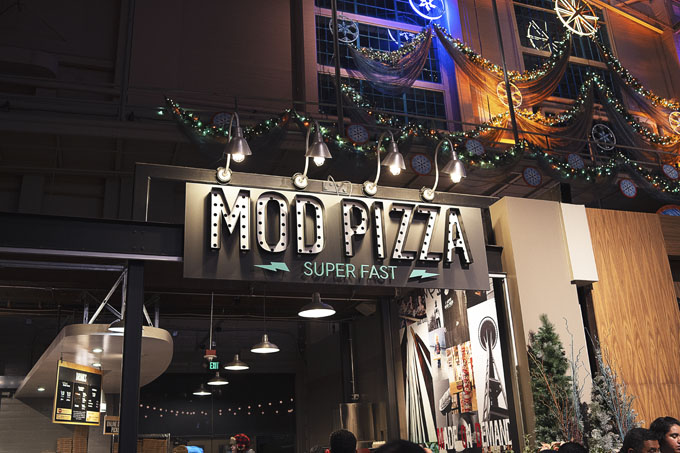 ---
Review
MOD Pizza is America's fastest-growing restaurant chain.
I visited MOD Pizza at Seattle Center for my first dining experience with the chain.
I enjoyed the freshness of the ingredients, the efficiency of the ordering process and the value of the pizza.
---
When my family and I were in the Seattle Center area awaiting the Space Needle New Year's Eve fireworks last year, we tried out MOD pizza location at the Armory.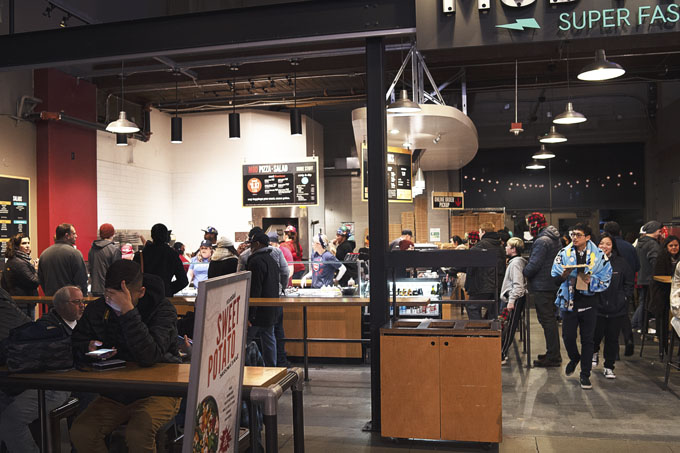 MOD Pizza Background
With over 450 locations, MOD Pizza is one of the fastest-growing chain restaurants in the US. The company was founded in 2008 by a husband-and-wife duo, Scott and Ally Svenson.
MOD Pizza has just opened their first location in Canada on Vancouver Island. It is located in Langford, BC in the newly developed Belmont Market Shopping Centre.
MOD Pizza Menu
MOD Pizza specializes in artisan-style pizzas that are made on demand, allowing customers to create their own 11″ pizzas and salads with any combination of 30+ toppings for one price. The Seattle Center location was charging $8.87.
MOD has suggestions for pizza combinations or you can DIY. They also allow for "modifications" at different pricing for mini 6″ pizzas or salads ($6.87); double thick or gluten-free crusts ($10.87); pizza salads ($10.87); or megas salads ($13.87).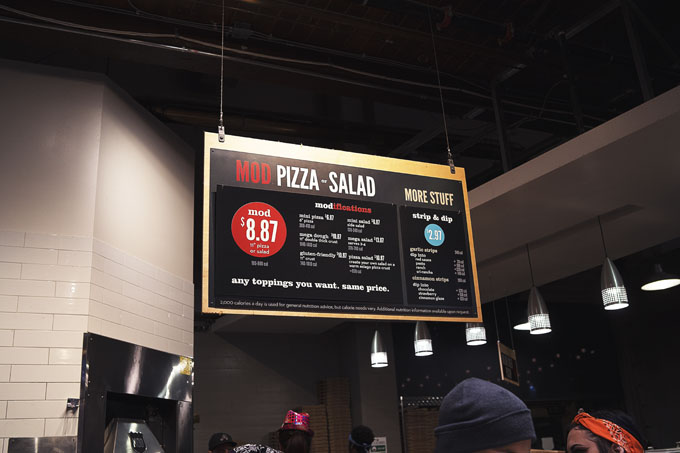 MOD Pizza Assembly Line
The location was very busy but it was moving fairly smoothly and efficiently.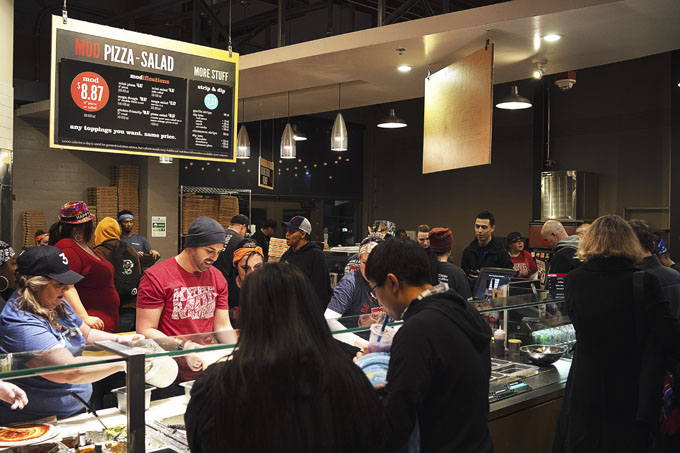 We ordered just one pizza for my son which was simply a cheese pizza with a tomato base. He didn't want any other toppings.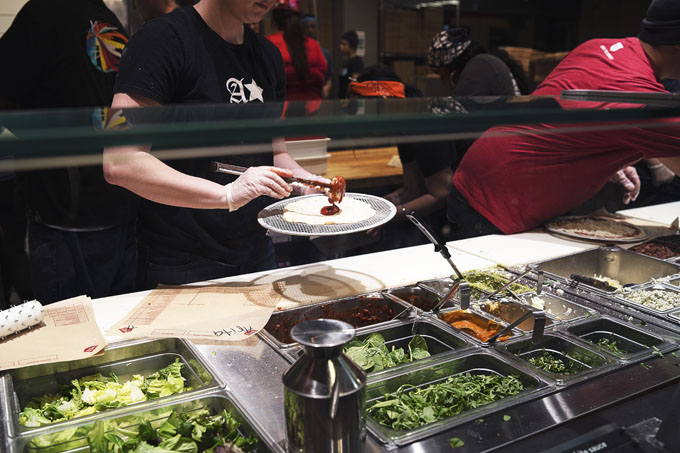 While the baking process only took about 5 minutes, we had to wait for our pizza to be put in oven which was probably 10 minutes due to the number of customers.
Taste Test
The pizza was nicely cheesy and had a tasty thin crust that was slightly charred.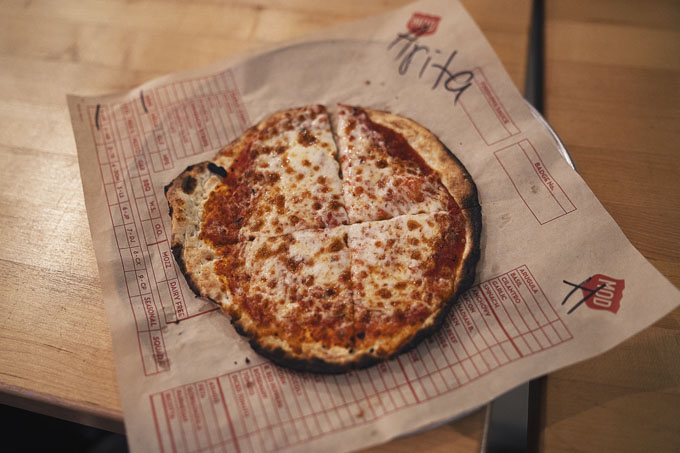 Overall Impression
For the value, speed and quality, I thought MOD pizza did a decent job. I'd be interested in returning in the future and get a nicely customized pizza loaded with toppings. Rating: 5/5
---
MOD Pizza
305 Harrison St #221, Seattle, WA
modpizza.com