Scandinave Spa Whistler is Whistler's top spa where guests can escape to a haven of peace and tranquility, just a few minutes north of Whistler Village. Below are a few ways to score some deals and discounts on your next visit to Scandinave Spa Whistler.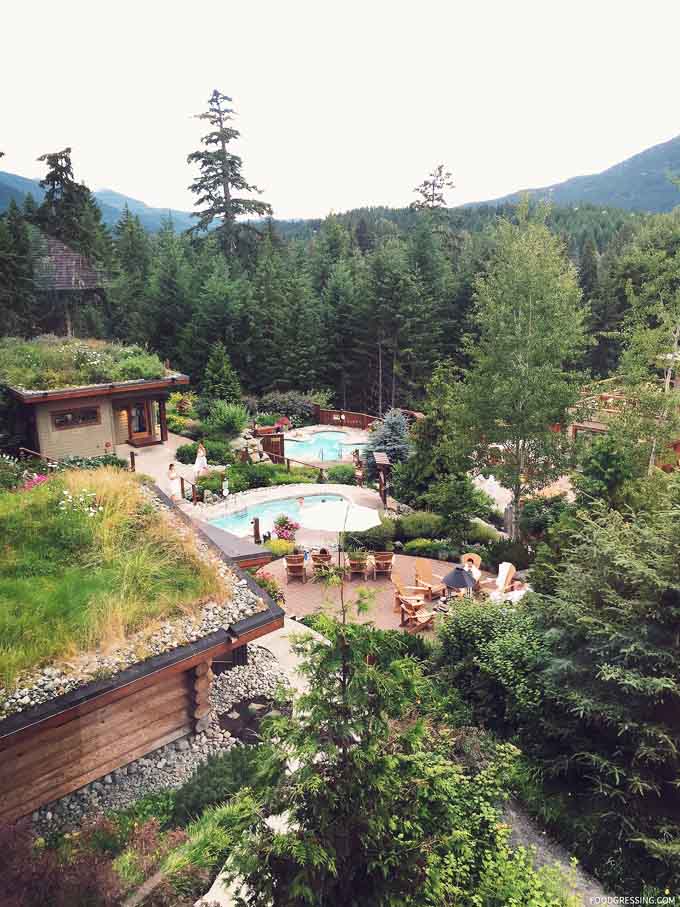 What is Hydrotherapy?
At Scandinave Spa Whistler, you can experience the age-old Finnish tradition of hydrotherapy and its energizing and relaxing benefits.
The process involves three stages and repeated cycles are encouraged.
First, you start with heating up the body in a hot installation (hot bath, Finish Sauna, wood-burning sauna, or steam bath) to help release the body's negative energy.
Then move into a cold installation (Nordic waterfall, Nordic Shower, or cold plunge bath) to release endorphins and flush out toxins. The final step is to simply relax to allow the heart rate to stabilize and body to rest.
Scandinave Spa Whistler Amenities
The 25,000-square-foot outdoor nature spa has solariums, hammocks, outdoor fireplaces and a yoga studio to help you find inner stillness.
Silence is a source of great strength so no cell phones are allowed and talking is discouraged. After your time at Scandinave Spa, you will most certainly feel refreshed and rejuvenated.
For a complete experience, book a massage to invigorate your aching muscles. I have personally enjoyed a few massages at Scandinave Spa Whistler, and the experience is heavenly!
Disclosure: The links below are affiliate links, which means I receive a commission if you click a link and make a purchase. While clicking these links won't cost you any extra money, they will help us keep this site up. Thanks for the support!
How to Score Scandinave Spa Whistler Deals & Discounts
Here are ways that you can score Scandinave Spa Whistler deals and discounts for your next visit. These offers are available via Costco and WaySpa.
1. Scandinave Spa Whistler Costco Gift Cards (20% off)
Costco offers Scandinave Spa Whistler gift cards at the price of $79.99 for two $50 gift cards. I saw these in person at the Costco on Expo Boulevard in Vancouver.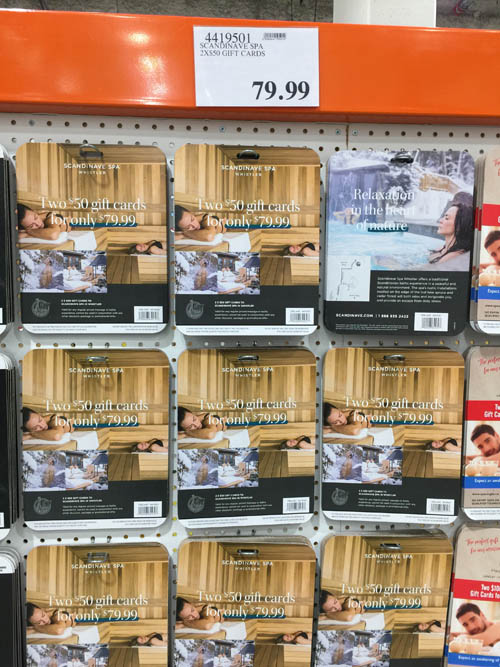 They don't seem to offer these online at Costco.ca for Scandinave Spa Whistler but you can find ones for the Vieux-Montreal and Mont Tremblant locations here.
2. Costco Wayspa Gift Certificates (25% off)
Did you know that Scandinave Spa Whistler is a WaySpa partner? Costco also sells WaySpa gift certificates at the price of $74.99 for two $50 gift certificates.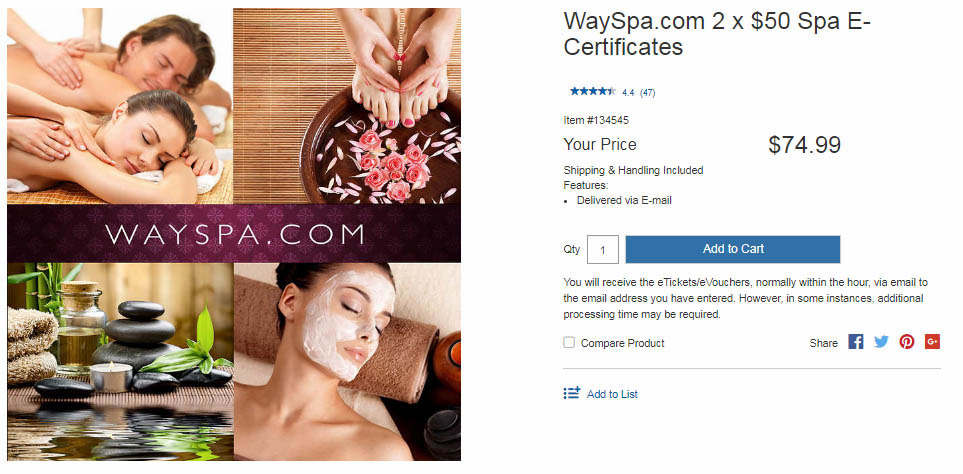 WaySpa e-certificates provide access to some of Canada's finest and most luxurious spas.
You can choose from thousands of rejuvenating spa services, available at over 2,000 participating spas across the country.
You can use the Wayspa gift certificate for Scandinave Spa Whistler or any of their partner spas.
3. Wayspa Gift Certificates (10% – 22% off)
You can also purchase Wayspa gift certificates directly from their website. They tend to offer discounts throughout the year especially in time for special holidays like Mother's Day and Black Friday.
You can receive notification of these offers by subscribing to their newsletter. I have personally seen offers ranging from 10% to 22% off. Scandinave Spa Whistler is listed as a partner of Wayspa here.
WaySpa is offering 10% off gift cards until December 30, 2022.
Until June 30, 2022, you can also get 15% off when you click on this link.
4. Rakuten Wayspa Deals (varies)
Are you a member of Rakuten.ca yet? Rakuten.ca is a great website that actually pays you Cash Back every time you shop online and it's free to join!
Rakuten.ca works with over 750 stores that ship to Canada including Indigo.ca, Amazon.ca, eBay, Sears, Old Navy, Forever21 and Groupon.
They have a gift card service in partnership with CardSwap.ca where you can receive Cash Back for your gift card purchases.
Depending on the retailer, these gift cards can be either a code sent to you electronically or a physical card.
If you buy a Wayspa gift certificate via Rakuten.ca, the Cash Back rewards are credited to your Rakuten.ca account within 7 days.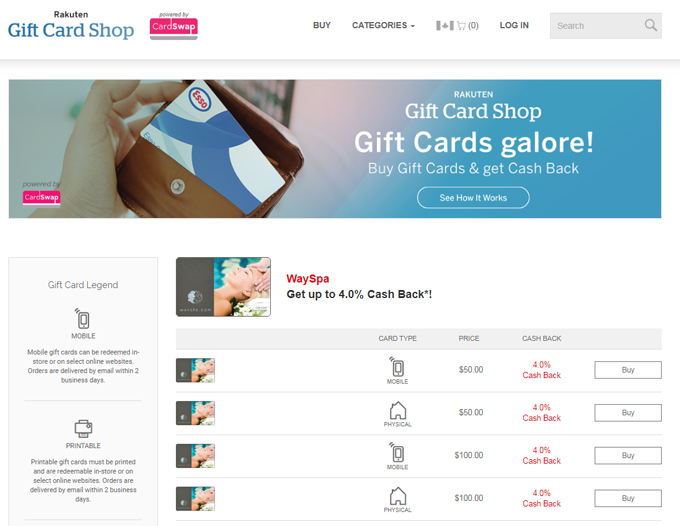 If you are not an Ebates.ca member, feel free to use my referral link to sign up.
5. Scandinave Spa Promotions Page
Check the Scandinave Spa website promotions page for their latest deals.
More Whistler Travel Tips