Moltaqa Restaurant offers a Moroccan escape in Gastown with a menu of healthy and flavourful Moroccan fare.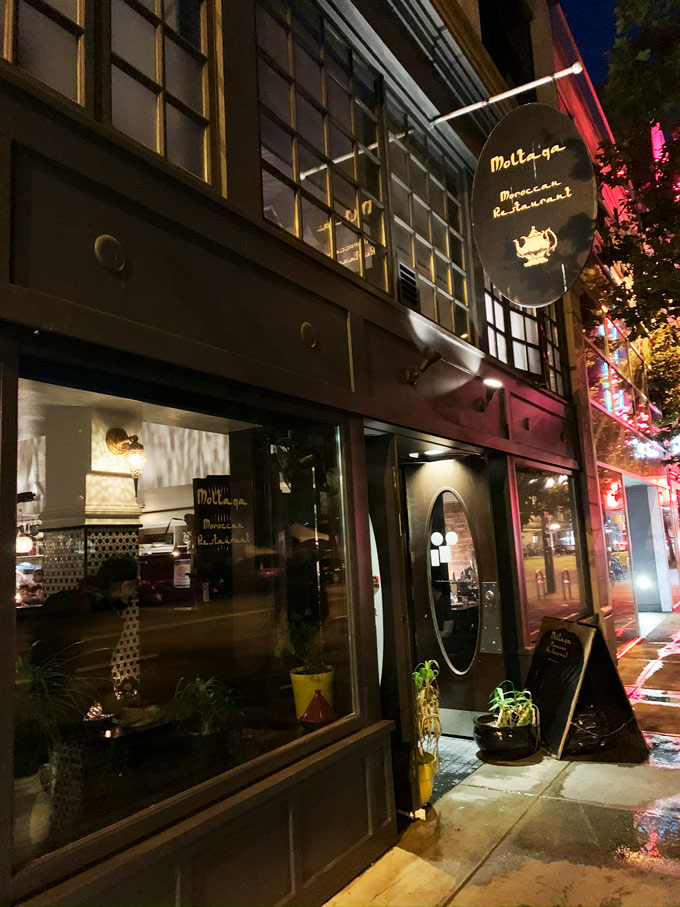 Background
The restaurant which is now in its second year of operation is owned and operated by Mimo Bucko, a Slovakian native, who was introduced to the Moroccan culture through his Marrakesh-born partner The culinary team includes Moroccan-born chefs and consultants.
Takes You to Marrakesh
The ambiance takes you to Marrakesh with beautiful mosaic tiles, overhanging lanterns and vibrant artwork.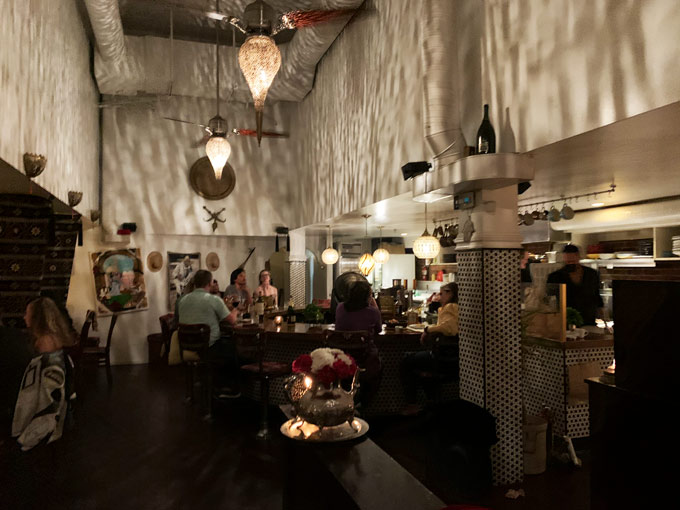 Moltaqa Menu
The focus of Moltaqa is healthy, flavourful, halal Moroccan cuisine with aromatic spices.
They use traditional Moroccan tagines for cooking which leave the ingredients moist and the meat buttery. The meat is halal, hormone and antibiotic free.
They offer vegan, gluten-free and pescatarian options. The drink menu features BC and international wines, beefs on tap, cocktails, fresh juices, Moroccan Tea, Turkish coffee, and more.
What I Tried
I was invited to a media tasting to try a few new items to the menu including:
Bessara
A traditional Moroccan green pea soup. It is a simple, thick soup with salty flavour and mild smoky after taste.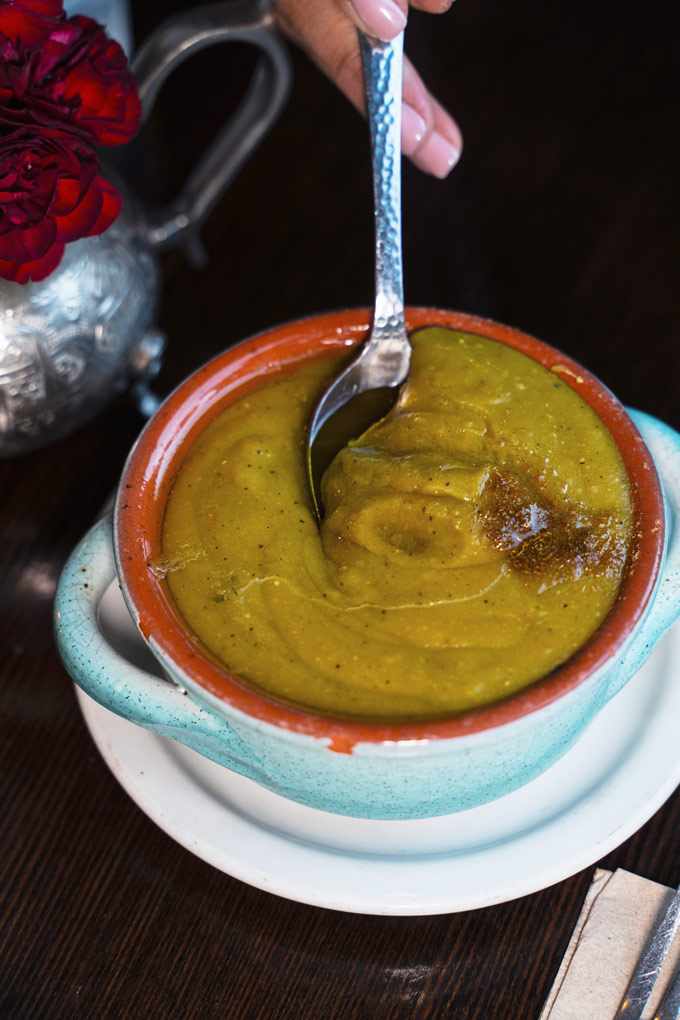 Stuffed Mini Eggplants
Walnut and red pepper stuffed mini eggplants on a bed of arugula dressed with pomegranate, sheep feta.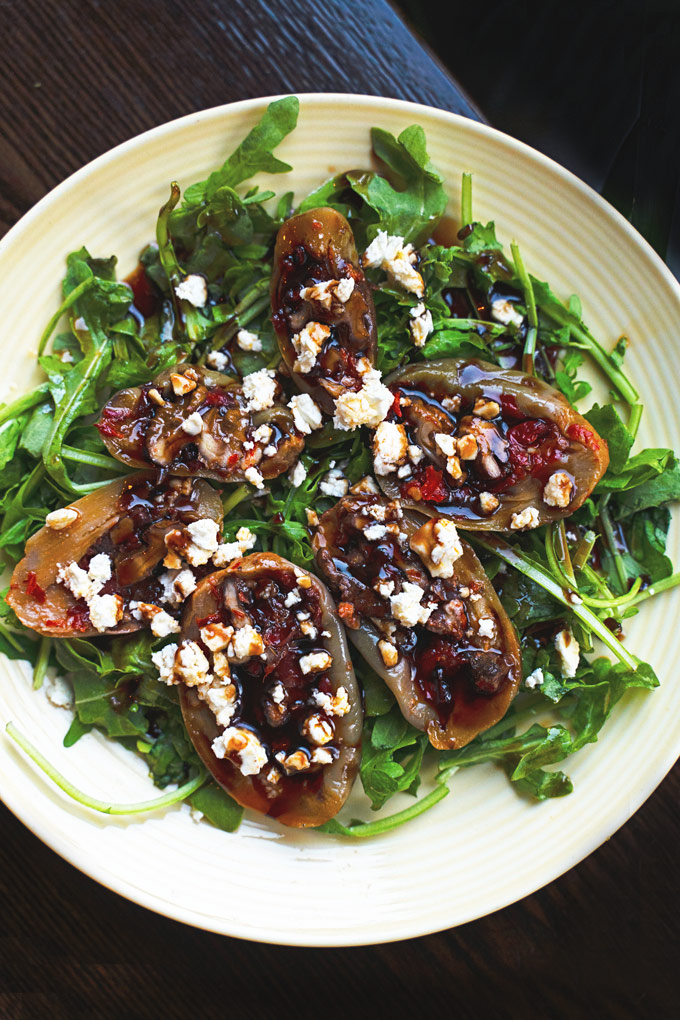 Chicken Pastilla
Traditional Moroccan pastry with chicken and almonds, baked per order. A tasty pastry with tender shredded chicken and aromatic spices wrapped in nicely crisp pastry layers.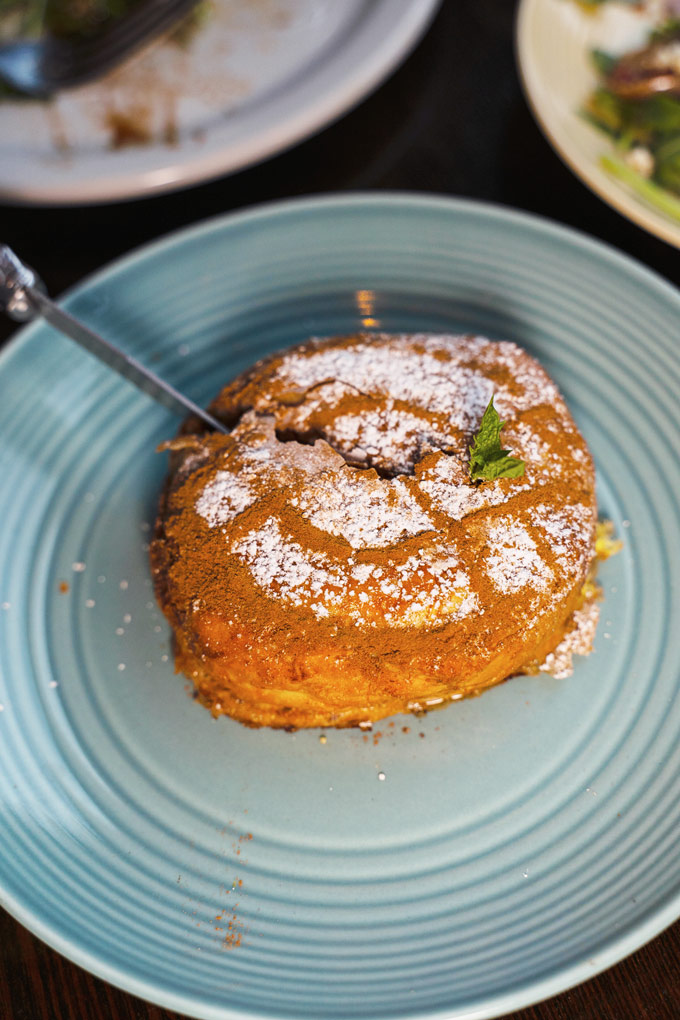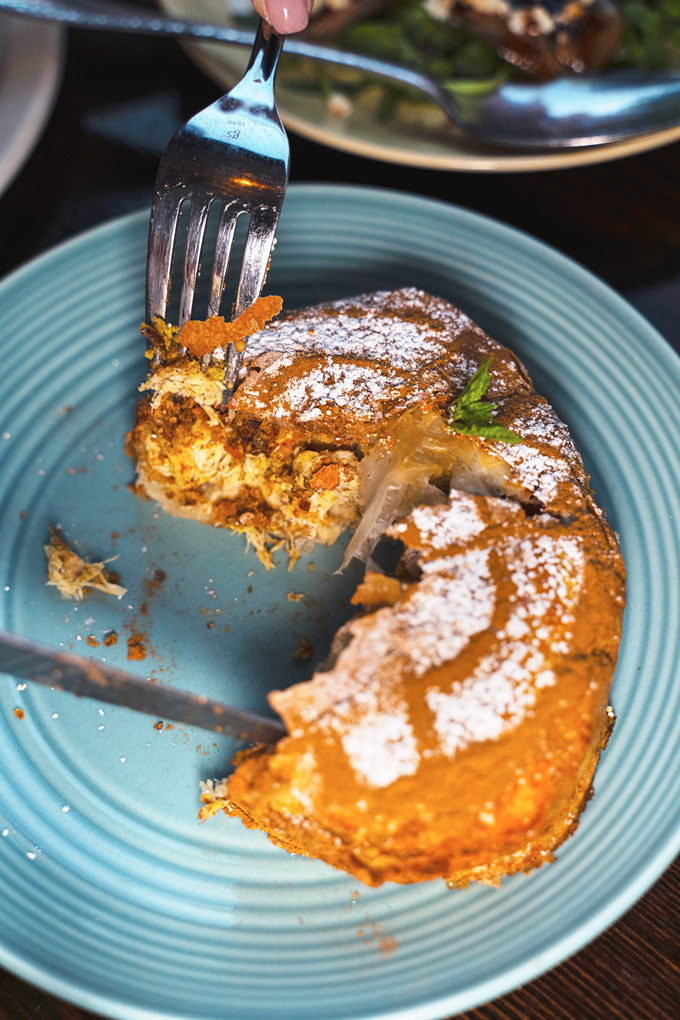 Lamb Shank with Apricots
Tagine braised halal lamb shank with 32 spice mix. Served in a traditional conical lid pot. A beautiful, flavourful and aromatic dish with fall-off-the-bone tender lamb shank.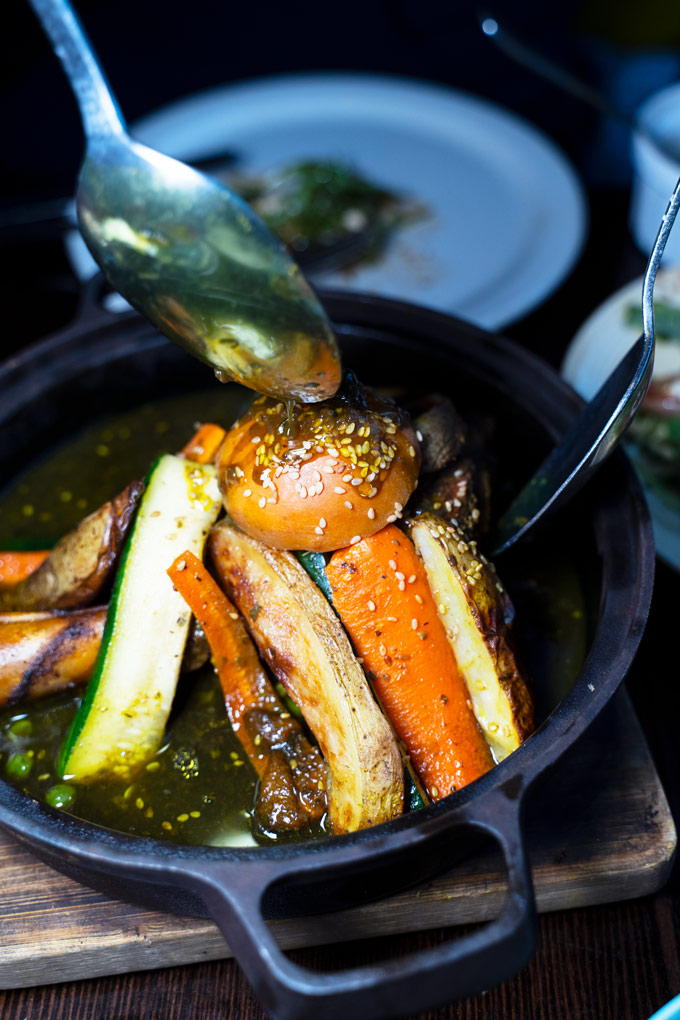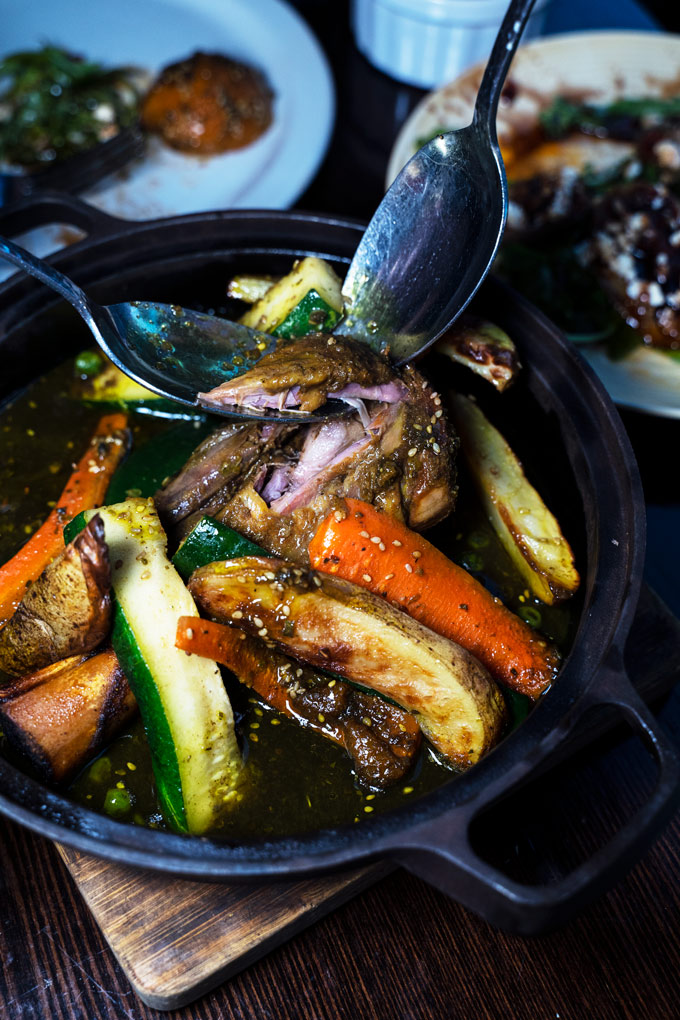 Live Performance
On the night of our visit, diners were treated to a flame show with poi spinning, breath, sword lighting and more.
Be sure to check their social media to see what live performances are coming up.
What a memorable night that appealed to all senses: taste, smell and sight. Check out Moltaqa Moroccan Restaurant for a unique dining experience in Vancouver.
Moltaqa Moroccan Restaurant
51 W Hastings St, Vancouver, BC
www.moltaqarestaurant.ca