As summer fades away and the leaves turn brown, it's that wonderful time of year to gather and give thanks under the Harvest moon.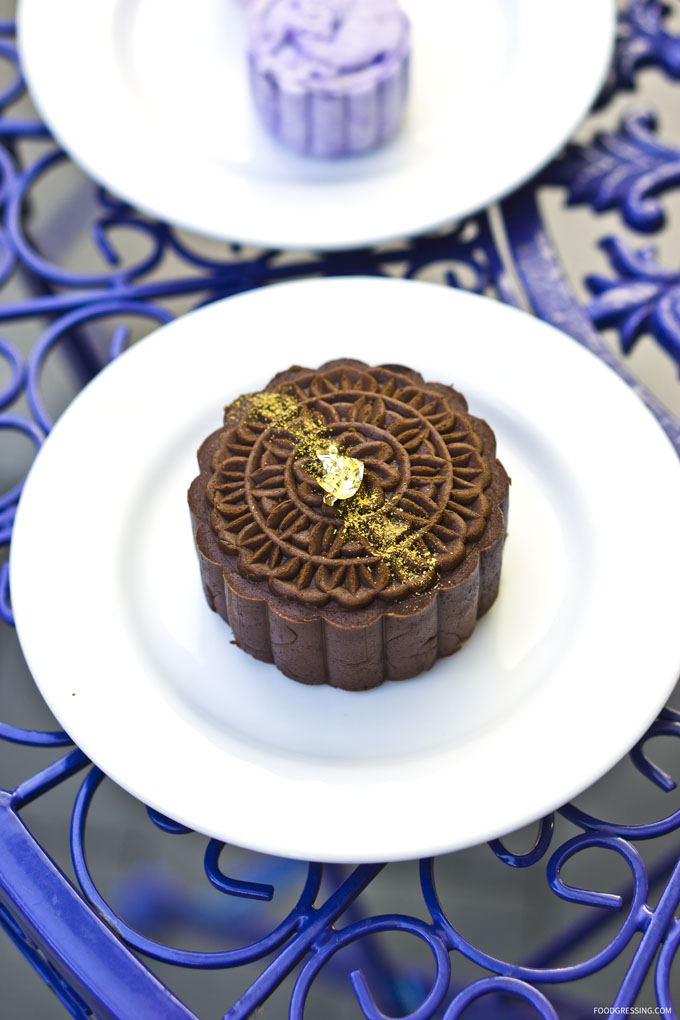 The Mid-Autumn Festival is a harvest festival celebrated in Chinese culture and some people compare it to North American Thanksgiving.
The most iconic food associated with the Mid Autum festival is mooncake. The mooncake is stuffed traditionally with red bean paste, fruit, egg yolk, nuts or lotus seed paste. Its round shape symbolizes "unity" or "reunion" and best wishes.
In general, you can find mooncakes sold at Chinese bakeries and supermarkets.
From the traditional to the modern and unique, here are a few specific places in Metro Vancouver that offer mooncakes for your Mid-Autumn Festival celebration.
This list is updated as more information becomes available. Please contact me at [email protected] or @foodgressing on social media to be featured.
Chinese Bakeries/Restaurants
Maxim's Bakery
Maxim's Bakery has a wide range of elevated mooncake offerings including Truffle with Ham, Mixed Nuts and Yolk; Abalone with Ham, Mixed Nuts and Yolk; Dried Scallop, Mixed Nuts with Yolk; Snowy Green Bean with Chocolate; Lava Custard and more.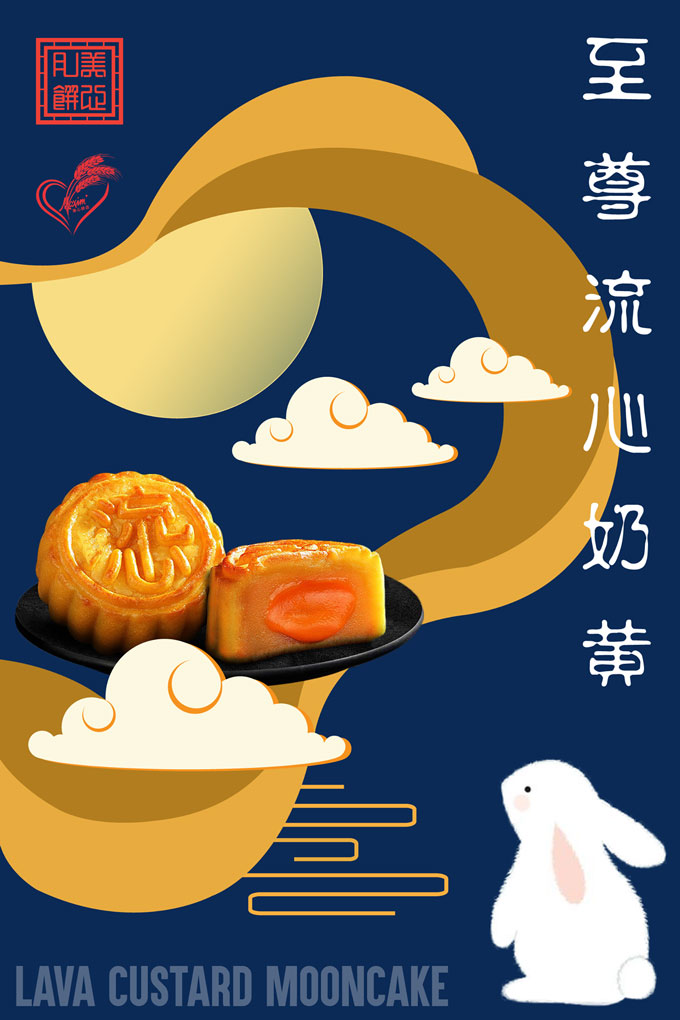 The mooncakes are all made in Canada. They have 8 locations in Greater Vancouver: Vancouver (Commerical Drive, Vancouver Chinatown, Victoria Drive, Fraser Street), Burnaby (Metrotown), Coquitlam, Richmond Centre and Surrey.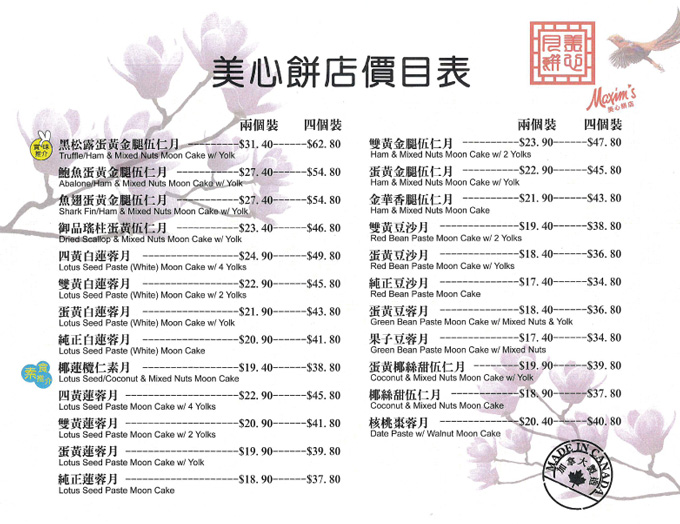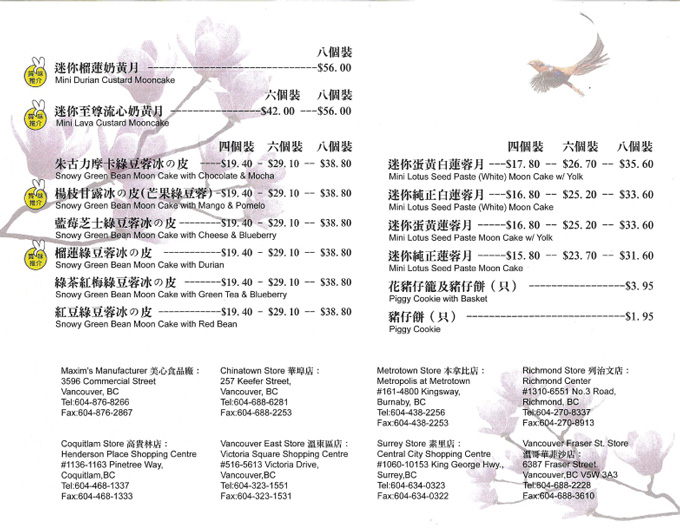 Maxim's Bakery
3596 Commercial St, Vancouver
6387 Fraser St, Vancouver
257 Keefer St, Vancouver (Chinatown)
5613 Victoria Dr, Vancouver
4800 Kingsway, Burnaby (Metrotown)
6060 Minoru Blvd, Richmond (Richmond Centre)
10153 King George Blvd Unit 152, Surrey
1163 Pinetree Way #1136, Coquitlam
www.facebook.com/Maximscanada
Saint Germain Bakery
Saint Germain Bakery is another local chain bakery that usually offers mooncakes. They have 6 locations (Richmond Centre, Oakridge Centre, Aberdeen Centre, Metropolis at Metrotown, Guildford Centre and Coquitlam Centre).
Their online store is currently offering Pure White Lotus Seed Paste mooncakes (4 pieces) for $36.50. They are likely to have more varieties announced soon.
Saint Germain Bakery
Richmond Centre: Unit 2000, 6060 Minoru Boulevard, Richmond
Metropolis at Metrotown: Unit 1120C, 4720 Kingsway, Vancouver
Oakridge: Unit 137, 650 West 41st Ave, Vancouver
Aberdeen Centre: Unit 1428, 4151 Hazelbridge Way, Richmond
Coquitlam Centre: Unit 2841, 2929 Barnet Highway, Coquitlam
Guildford Centre: Unit 1077, 10355-152nd Street, Surrey
www.saintgermainbakery.com
Kam Do Bakery
Kam Do Bakery is offer mooncakes with Twin Yolks Lotus Seed Paste.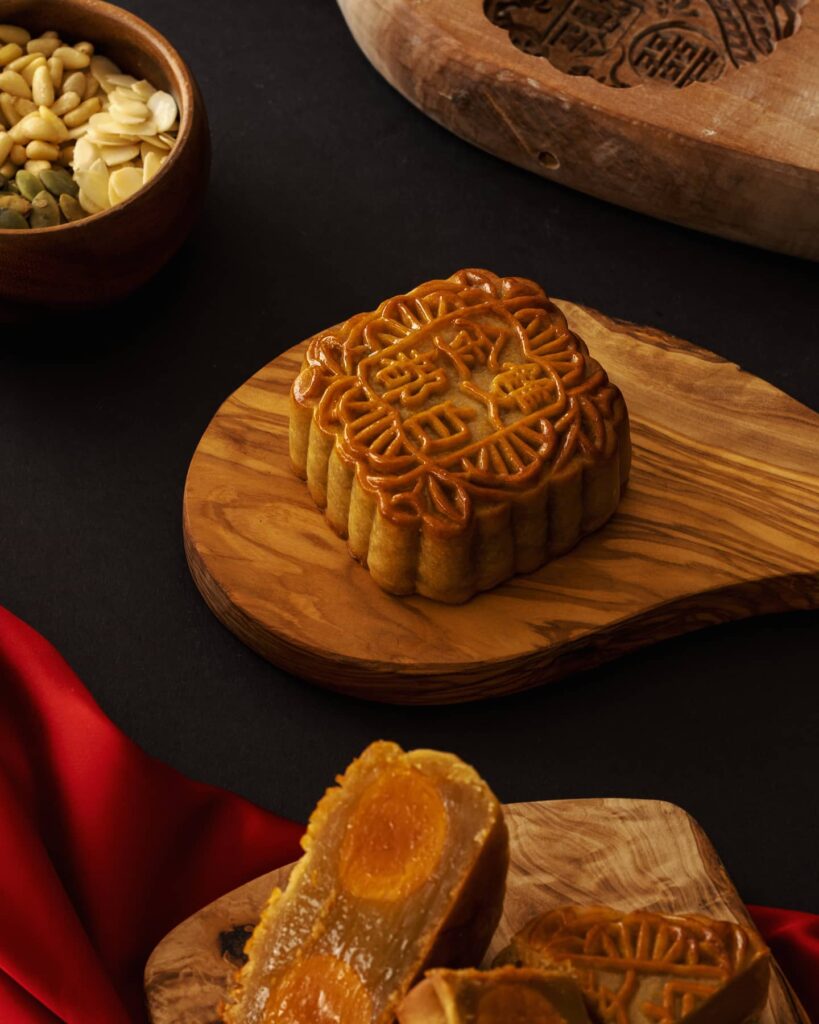 Kam Do Bakery
135-6211 No 3 Road, Richmond
110-4328 No 3 Road, Richmond
www.instagram.com/kamdobakery
Sun Fresh Bakery House 新發餅屋
This hidden gem, Sun Fresh Bakery House, in Chinatown is reported to have mooncakes.
Sun Fresh Bakery House
245 Keefer St., Vancouver, BC
New Town Bakery & Restaurant 新城餅家餐室
New Town Bakery is also reported to have mini mooncakes.
New Town Bakery
148 E Pender St, Vancouver, BC
#7 – 10302 City Parkway Surrey, BC
newtownbakery.ca
La Patisserie
La Patisserie is a traditional Chinese bakery shop in Richmond. They are currently selling their mooncakes collection and pre-order is also available. They have noted that they sold out before the Mid-Autumn Festival last year so customers are encouraged to buy the mooncakes ahead of time.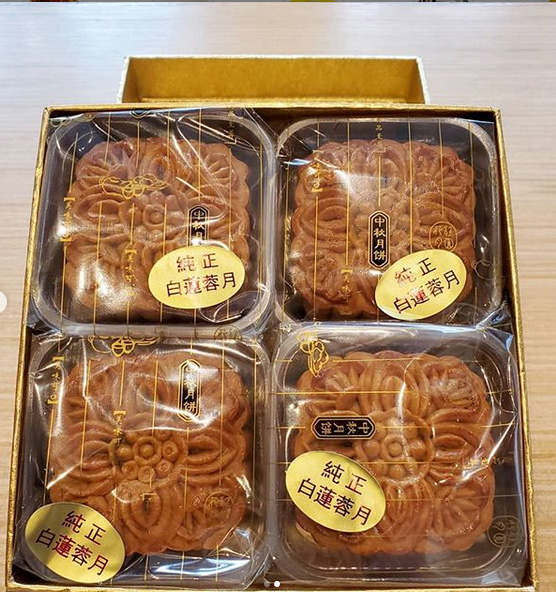 La Patisserie 金磨坊
1405-4771 Mcclelland Road, Richmond, BC
www.instagram.com/la_patisserie_bakery
Red Star Restaurant
Red Star Restaurant (Vancouver and Richmond locations) are offering mooncakes for 2020.
Red Star Restaurant
8298 Granville Street Vancouver, BC
#2200 – 8181 Cambie Road, Richmond, BC
www.redstarvancouver.com
Grocery Stores
Pricesmart Foods
Pricesmart Foods is offering a variety of mooncake gift sets. They have two locations: Station Square (Burnaby) and Acrokyd (Richmond).

Pricesmart Foods
8200 Ackroyd Rd, Richmond, BC
4650 Kingsway, Burnaby, BC
www.pricesmartfoods.ca
Sungiven Foods
Sungiven Foods has a wide selection of mooncakes imported from Asia. Each store may have different inventory.
Sungiven Foods
City Square Store: #42, 555 West 12th Ave, Vancouver, BC
West Broadway: 3301, West Broadway Vancouver, BC
Burnaby: 4106 Hastings Street Burnaby, BC
White Rock: 1640 152nd Street Surrey, BC
sungivenfoods.ca
T&T Supermarket
T&T Supermarkets (12 locations across the Lower Mainland) takes the "cake" in terms of options of mooncakes.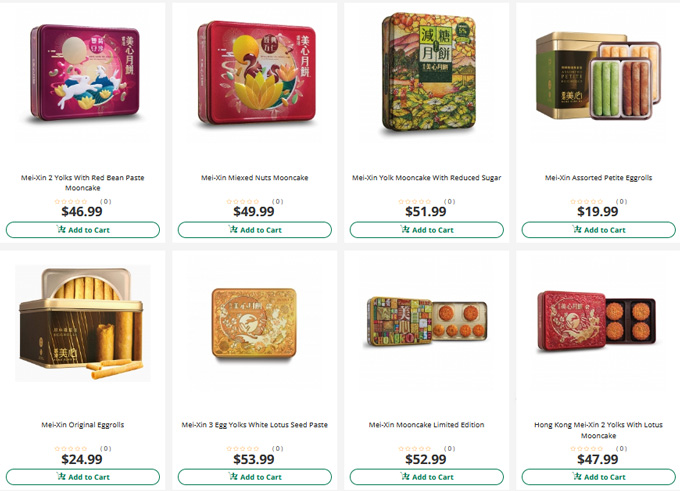 They import many mooncakes from Asia including brands like The Peninsula Hotels, Hang Heung, Wing Wah and so forth. Check out the list of T&T Supermarket mooncake options.
T&T Supermarket
Chinatown: 179 Keefer Place, Vancouver
Osaka: 2200 Park Royal South, Upper Level, West Vancouver
First Avenue Store: 100-2800 E. First Ave, Vancouver
Kingsway: 2206 Kingsway, Vancouver
Marine Gateway: 458 S.W. Marine Drive, Vancouver
Metrotown: 147-4800 Kingsway, Burnaby
Osaka: 1000-3700 No. 3 Rd, Richmond
Lansdowne: Unit #MAJ1, 8311 Lansdowne Road, Richmond
Olympic Oval: 135-5511 Hollybridge Way, Richmond
Coquitlam: 2740-2929 Barnet Highway, Coquitlam
Central City Surrey: 3000 Central City, 10153 King George Boulevard, Surrey
Surrey: 101T-15277 100th Ave, Surrey
www.tnt-supermarket.com
Unique/Creative Options
Paragon Tea Room
In collaboration with Salty Sugar, Paragon Tea Room is offering a few creative mooncake flavours: Hojicha Salted Egg, Matcha Mochi, Thai Tea Frangipane, and Yin Yang Ganache.
Each mooncake consists of 3 layers: a tea infused shortbread crust, tea custard & an unique centrepiece. The mooncakes are sold in box of all 4 flavours ($39). 100% preservatives free and handcrafted locally. You can preorder through their website.
Paragon Tea Room
2207 Cambie St, Vancouver, BC
www.paragontearoom.com
Soirette
Soirette is offering mooncakes available for pickup only on September 30 and October 1. The mooncakes are fresh, handmade from scratch with whole ingredients.
Soirette
1433 W Pender St, Vancouver, BC
www.soirette.com
Lady M Canada
Lady M Canada which launched this past summer allows customers to place online orders for cake shipping throughout all of Canada.
Available on Lady M Canada is Over The Moon Mooncake Lantern in collaboration with Netflix and Pearl Studio for the animation film Over The Moon.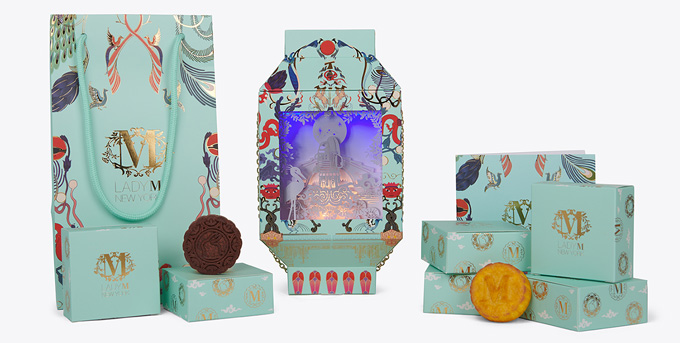 Created for the lucky mid-autumn harvest season, this gold and jade green lantern is patterned after a dress worn by Chang'e, the Chinese moon goddess.
Priced at $72 USD, Lady M's interactive and collectible lantern showcases a unique light-up feature and opens to unveil a collection of six miniature mooncakes (created in collaboration with Kee Wah Bakery) in flavors of egg custard and chocolate.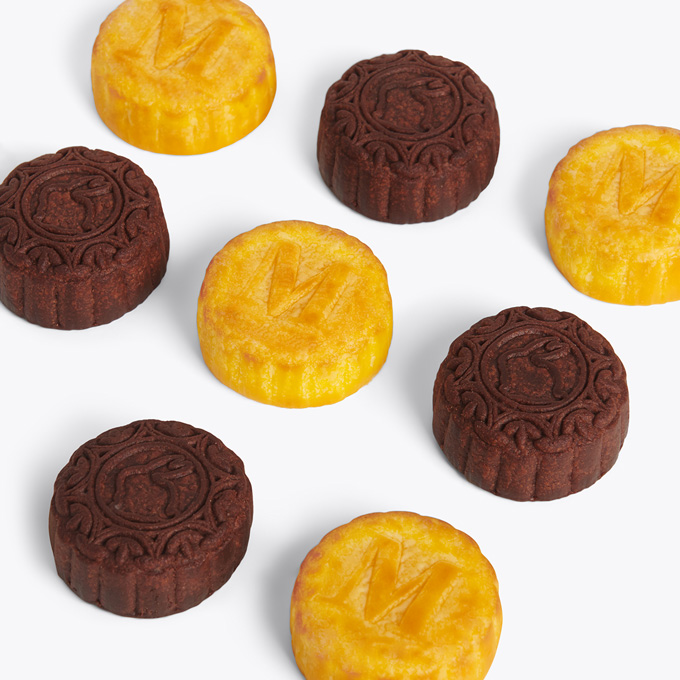 Read next: How to order from Lady M Canada
TWG Canada
The TWG 2020 Mooncake Collection includes 2 sets. They are offering a box of 4 mooncakes (Traditional or Snowskin) ($80) or a box of 2 mooncakes (Traditional or Snowskin) plus Moon Route Tea and Cotton Tea Filter ($95).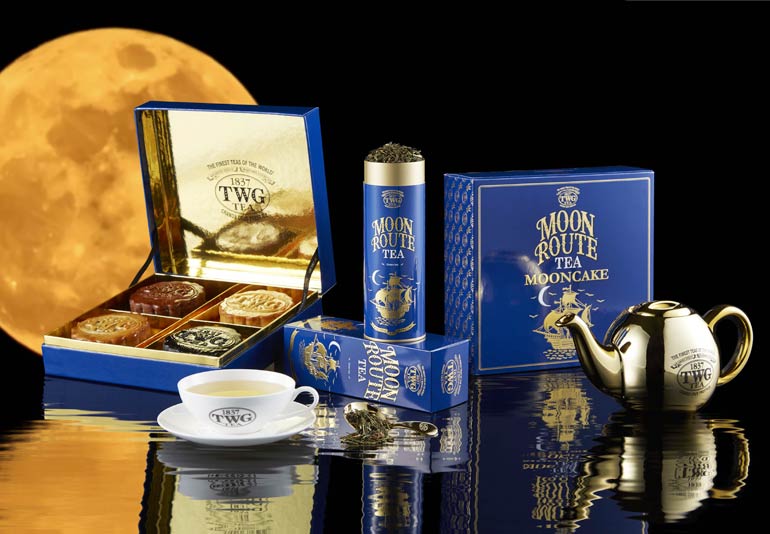 TWG Tea at Vancouver
1070 W Georgia St, Vancouver, BC
vansingdg.com
Azure Play Cafe
Azure Play Cafe in Richmond offers a number of housemade mooncakes.
Azure Play Cafe
460-9100 Blundell road Richmond, BC
www.facebook.com/azureplaycafe
Food Delivery Apps
Fantuan Delivery App
Check the Fantuan Delivery App special section for Mid-Autumn Festival. You'll find mooncakes from savoury Shanghai mooncakes to classic options.
If you'd like to receive $7 off your first Fantuan order, please use my referral code: DSJSC.
Chowbus Delivery App
Food delivery app, Chowbus, is offering popular 皇玥香港 Imperial Patisserie mooncakes through their service. Options include Classic Lava Custard, Lava Musang King Durian, Mini Egg Custard and more.
If you'd like to receive $5 off your first order, please use my referral code: A8YWER2Z
Fundraising
Boss Bakery (Fundraiser for BC Children's Hospital Foundation)
The BC Children's Hospital Foundation is hosting a Mid-Autumn Festival fundraiser where they have partnered with local bakeries and restaurants to offer mooncake gift sets and restaurant gift certificates.
A portion of the purchase will support a $5 million initiative to help give BC Children's world-leading orthopedic experts the capabilities to expand and accelerate the world-class clinical care and research.
You can purchase Boss Bakery Lotus Seed Paste Mooncake with Double Yolk (4 Per Gift Box, $41.80) or White Lotus Seed Paste Mooncake with Double Yolk (4 Per Gift Box, $45.80) with some of the proceeds to support BC Children's. Find out more about the BCCHF Mid-Autumn Festival here.