Pangea Pod was a welcome addition to Whistler last year as a chic and affordable accommodation for travelers.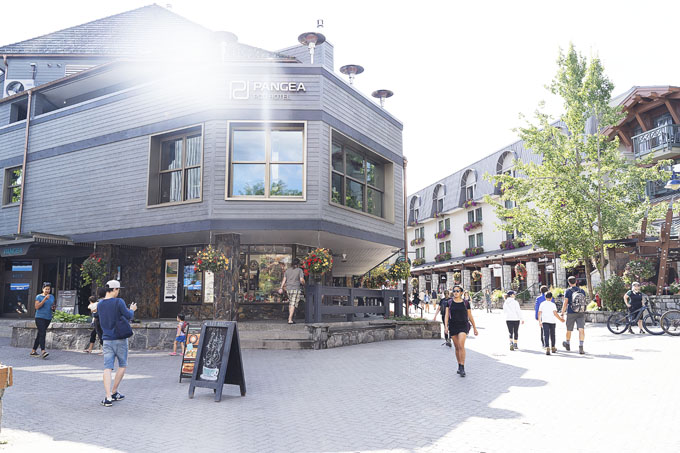 As Canada's first pod accommodation concept, Pangea filled Whistler's void between hostels and hotels. With its clever design, prime location and budget-friendly price-point, Pangea has been a popular since it opened.
I recently had the opportunity to be hosted at Pangea. The idea of a pod hotel was definitely interesting and with Pangea's clever design made shared bathrooms not such a big deal.
While Pangea's style of accommodation might not appeal to everyone, read one to learn about my experience and it might just change your mind.
---
Check-in Process
To start, the check-in was swift and easy via the self-serve kiosk. A staff member guided me through the various screens at the kiosk where I checked my personal information and submitted my credit card information for damage deposit.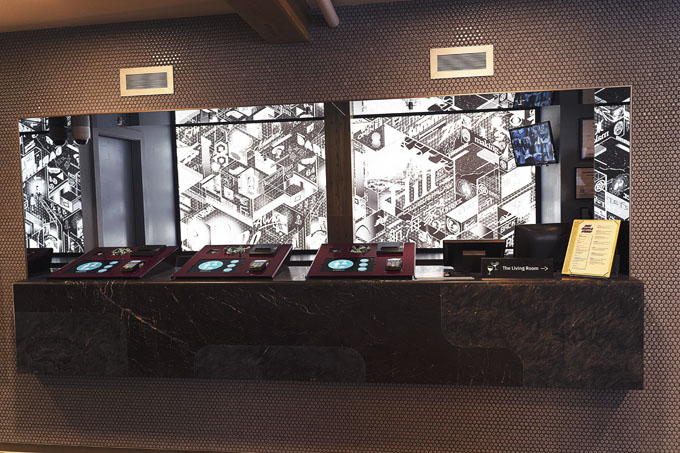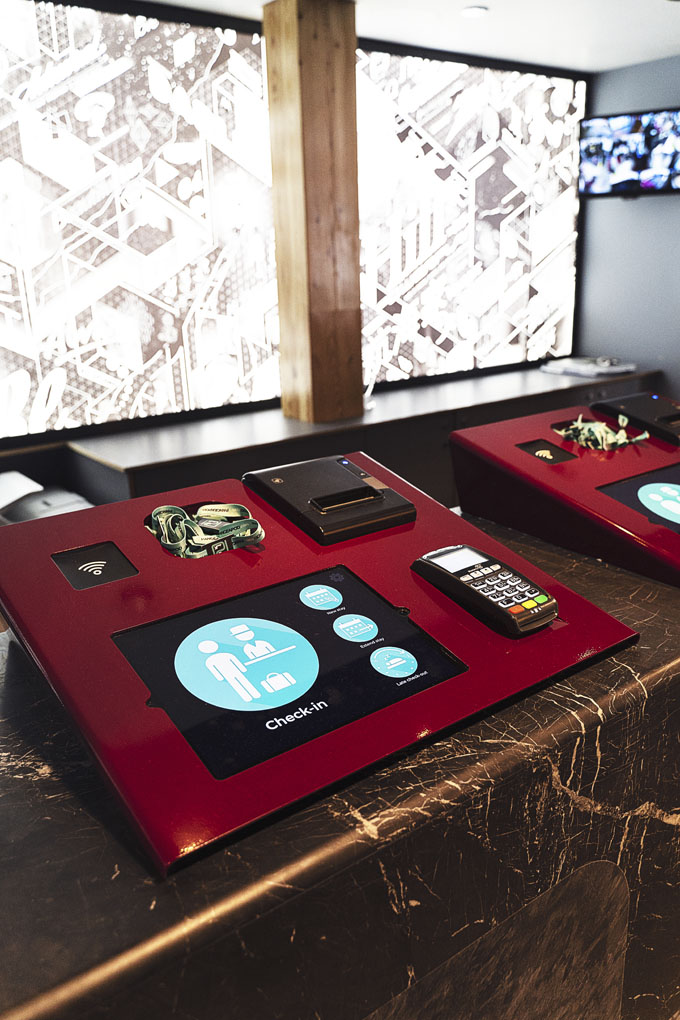 Afterwards, I was presented with a personalized RFID wristband that served as door keys and payment for on-site purchases.
---
The Suites
Pangea living quarters are divided into 8 custom suites which contain the private sleep pods. The suites all have separate entrances which are only accessible to those guests staying inside the suite's pods.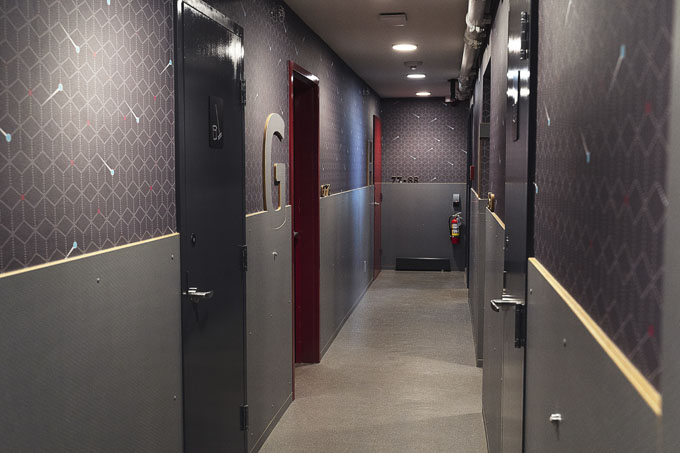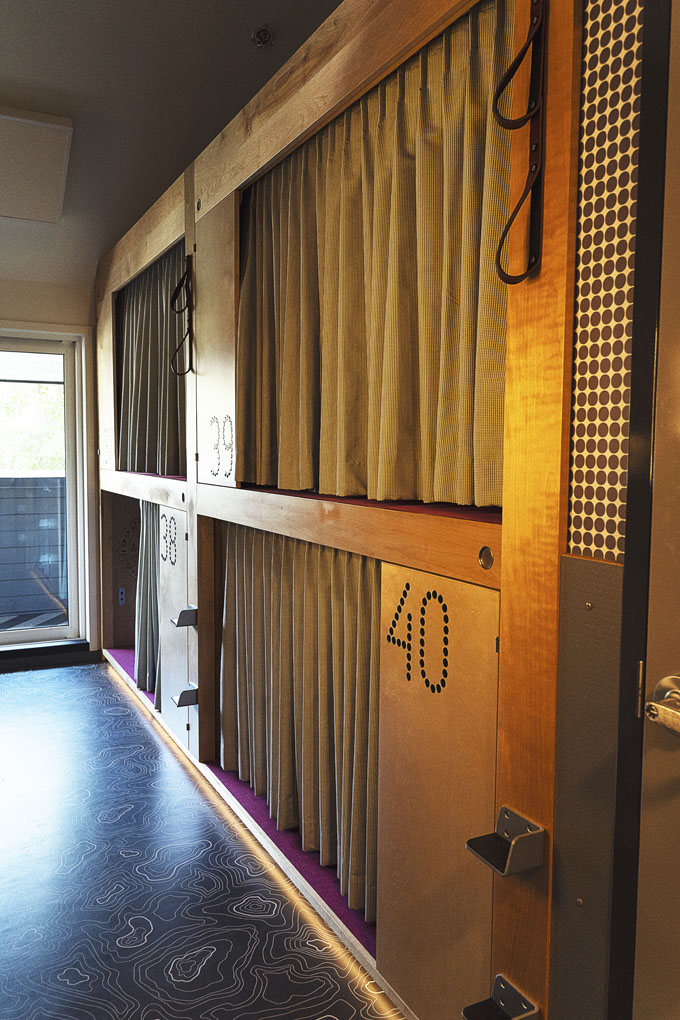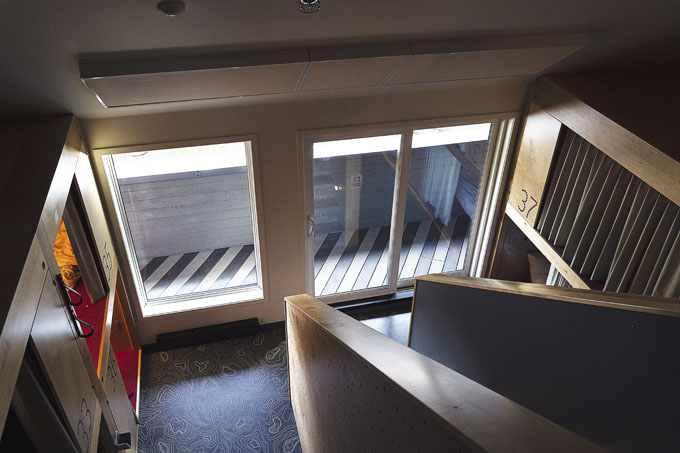 High-end, spa-like showers, washrooms, vanities and changing rooms are all individually accessed, enclosed and located within the suites themselves.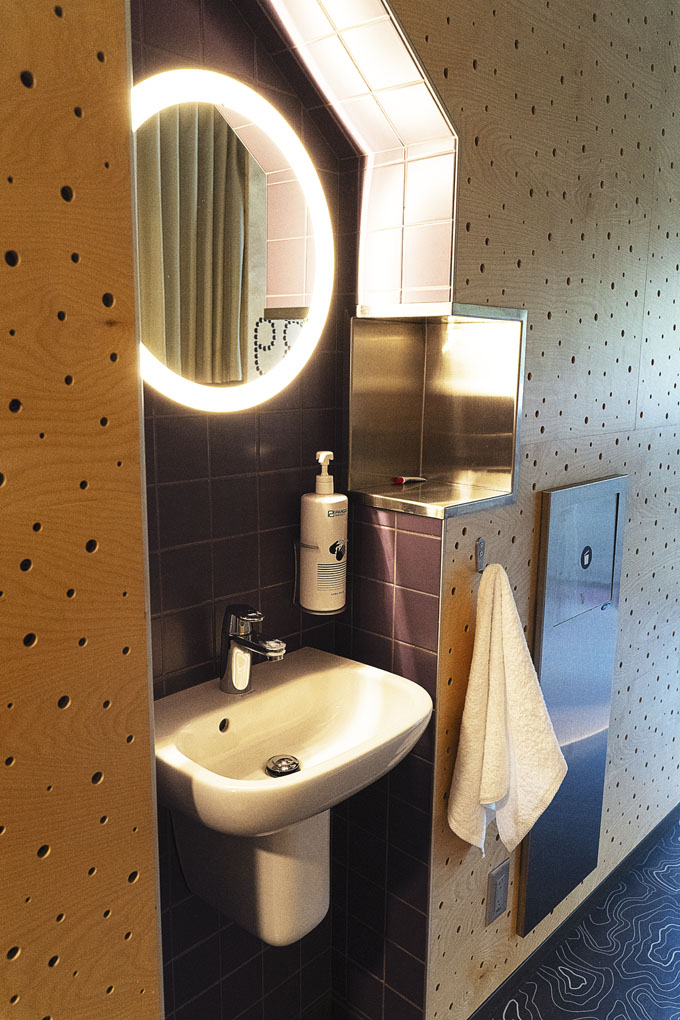 I was really impressed with the stylishness of the suites and its amenities. There wasn't ever a time where I needed to wait for someone to finish using the shower or washroom as these amenities were nicely divided up for individual access.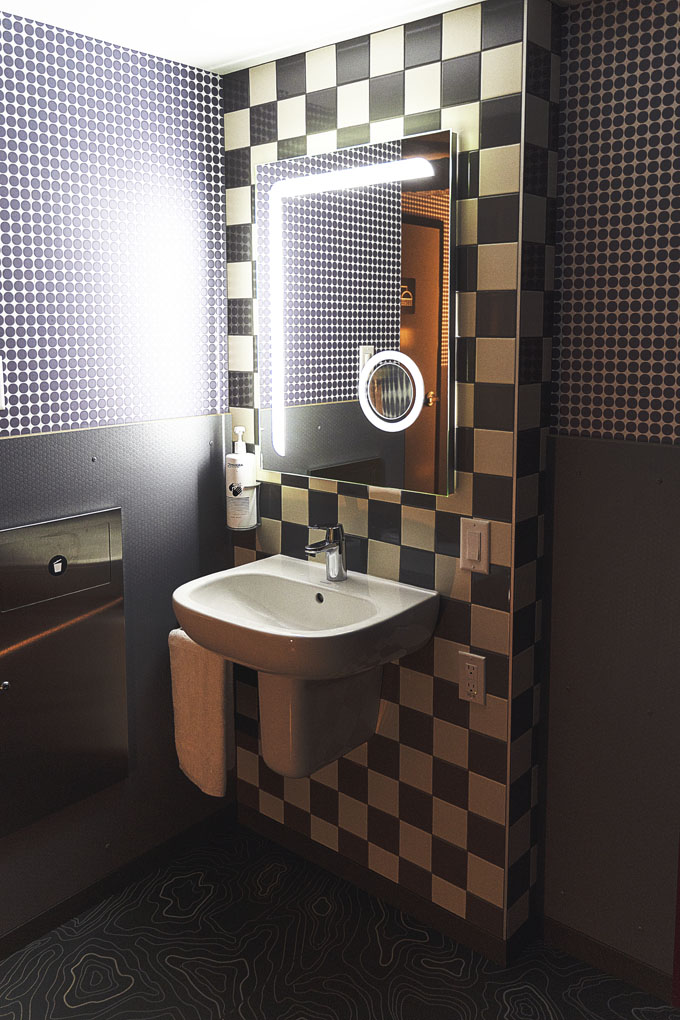 ---
The Pods
Each boutique pod is lined in wood, fitted with a comfy double mattress and equipped with individually controlled LED lights, a built-in fan, USB and standard receptacle charging points as well as a lockable cabinet for valuables, hanging space for clothes and a storage area for luggage.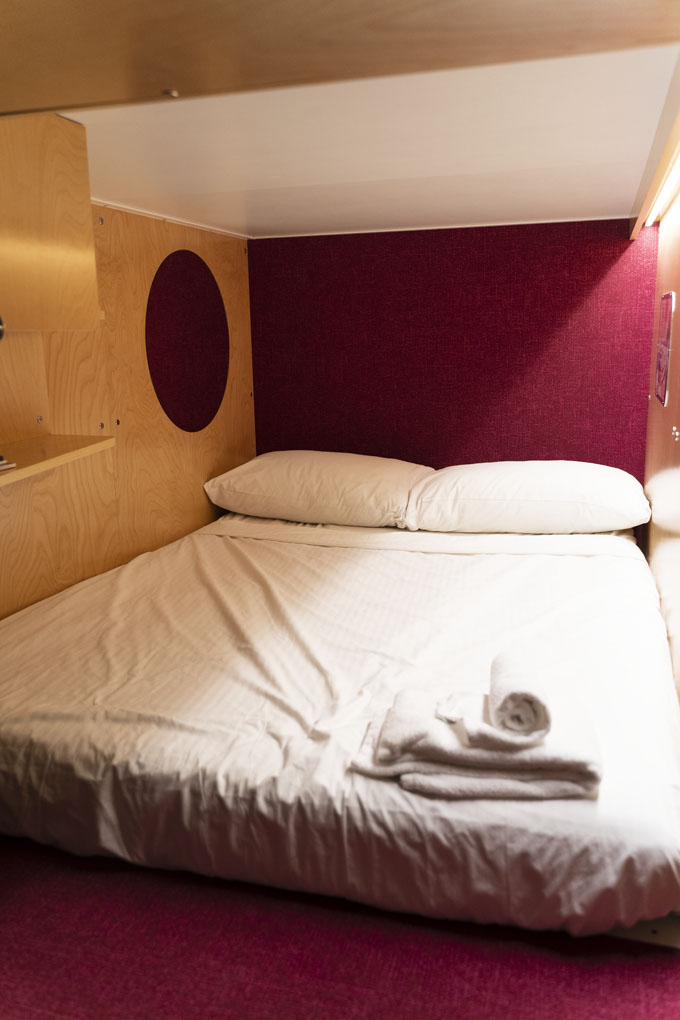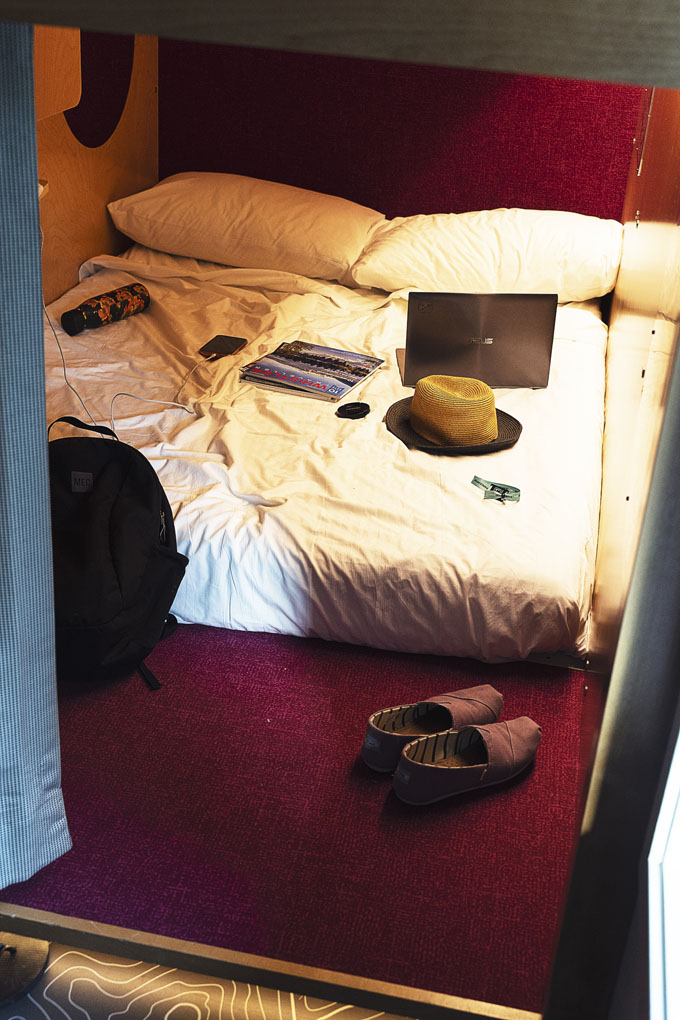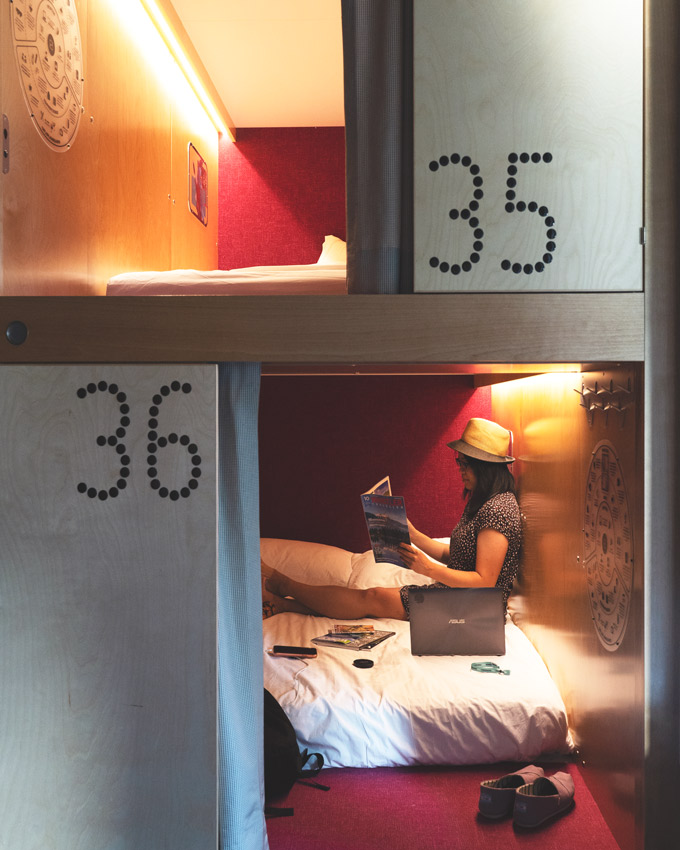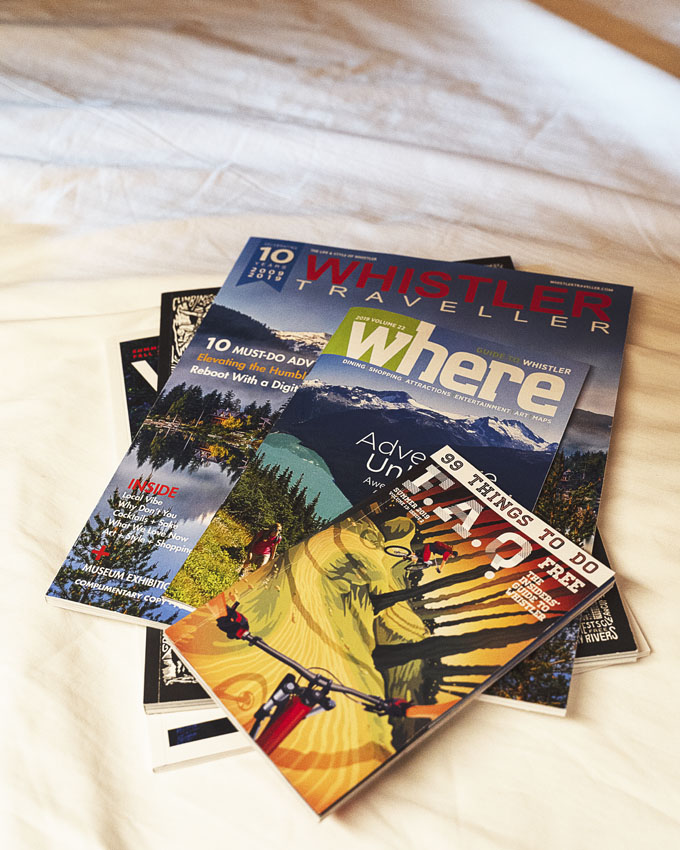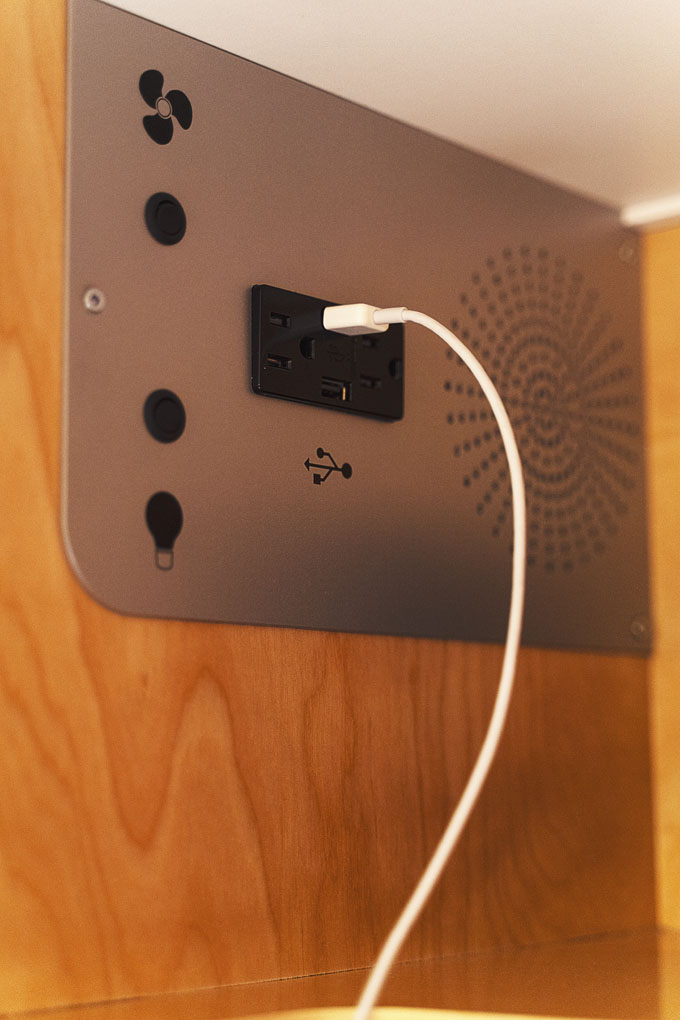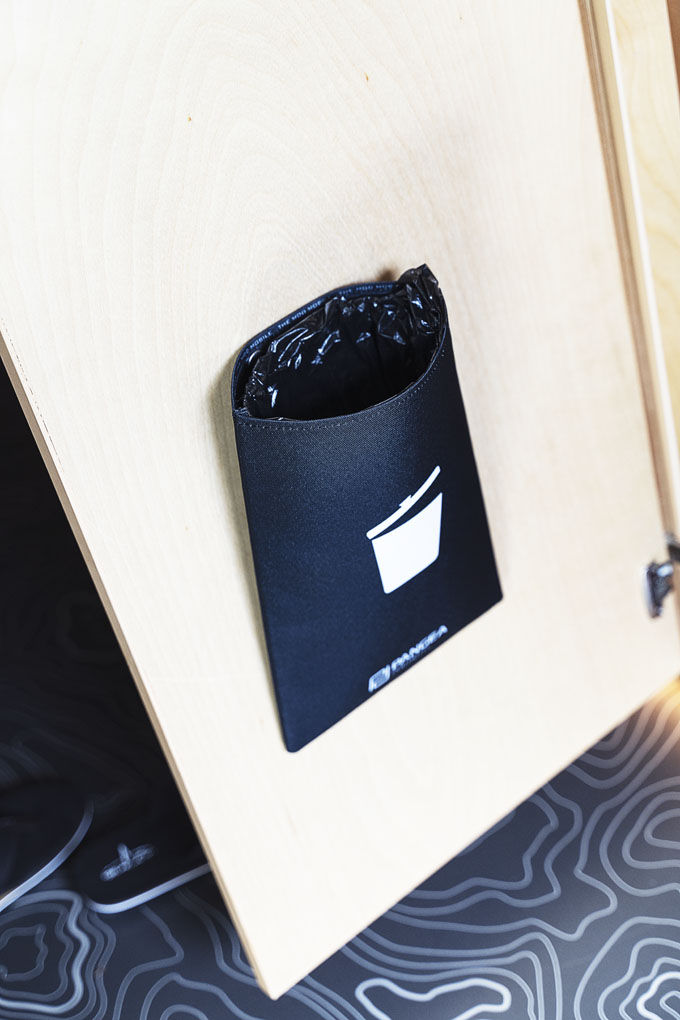 Mirrors and artwork create a warm personal space. While the pods do not have doors themselves due to government regulations, curtains provide further privacy.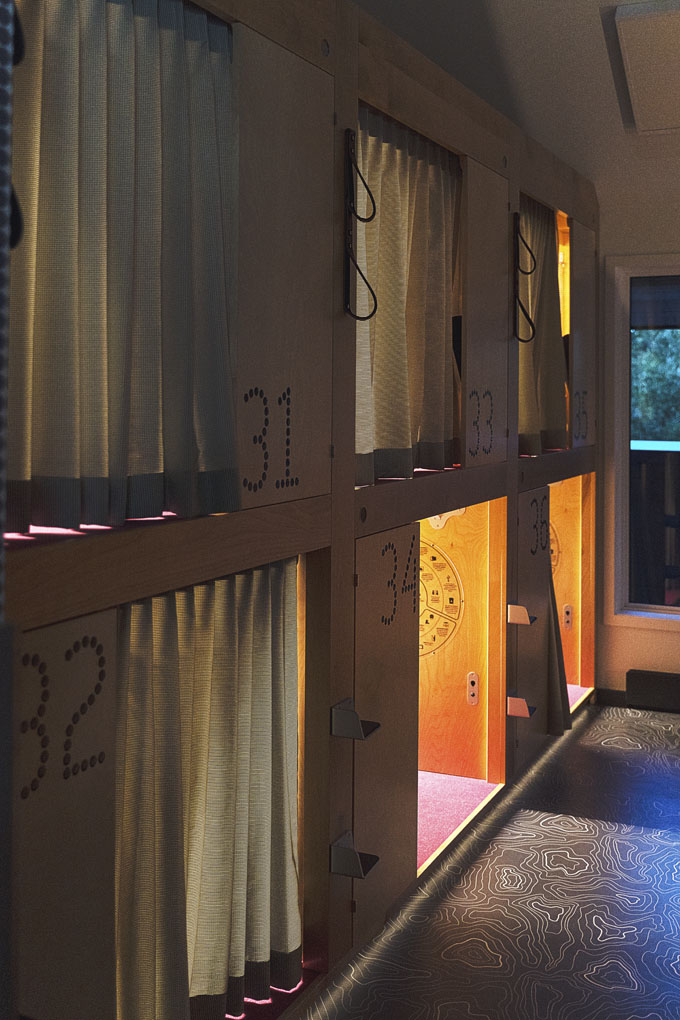 I found the pod very spacious and comfortable during my overnight stay. Noise was not an issue as there are numerous fans blowing within the suite to provide white noise. I did bring ear plugs and used them as I am a light sleeper. Furthermore, the temperature within the pod and the suite was very comfortable. Wi-fi speed was exceptionally good.
---
The Living Room
Pangea has a communal space, The Living Room, featuring long shared tables for socializing and cozy sitting areas.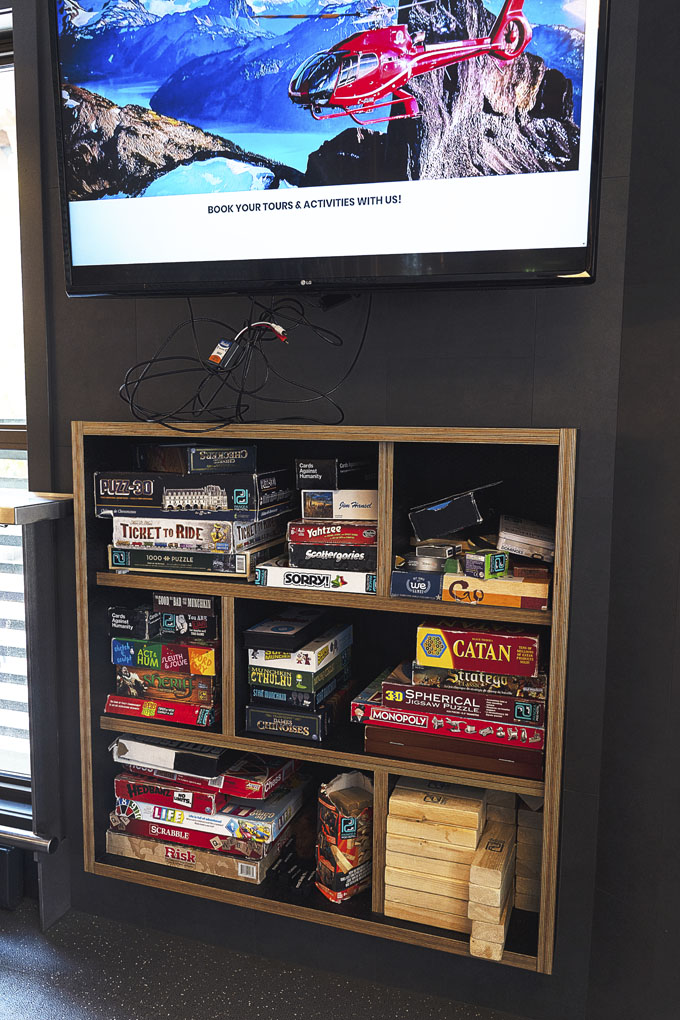 Pangea Cafe and Bar
Pangea even has an onsite café and bar, and outdoor patio on the third floor, which overlook the Village Stroll and offer guests the best of people-watching. The cafe is open for breakfast/brunch, lunch as well as dinner.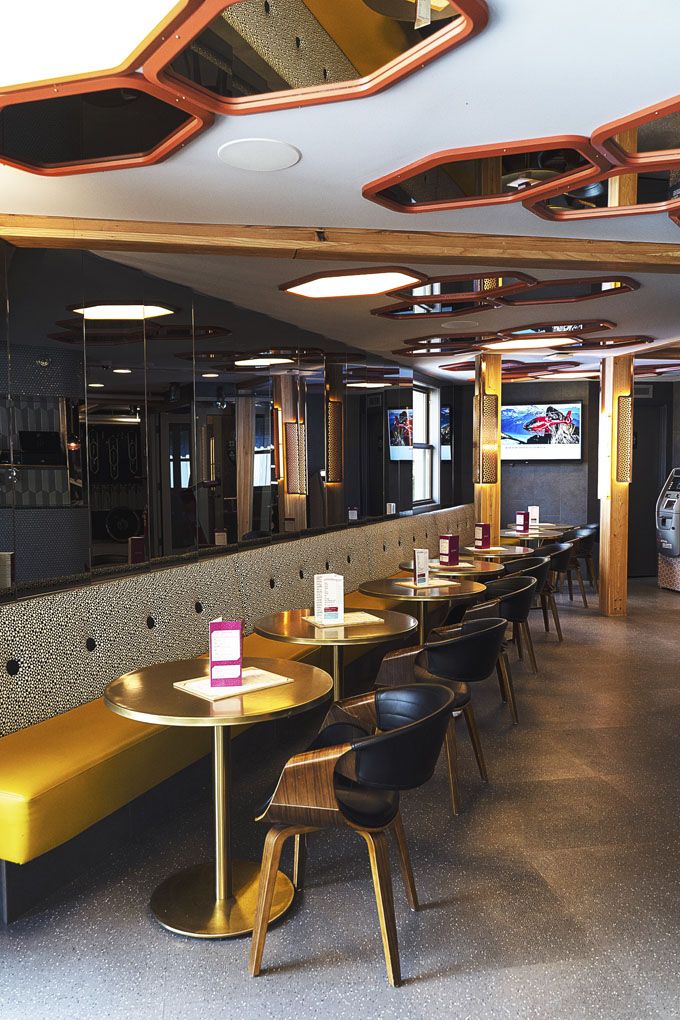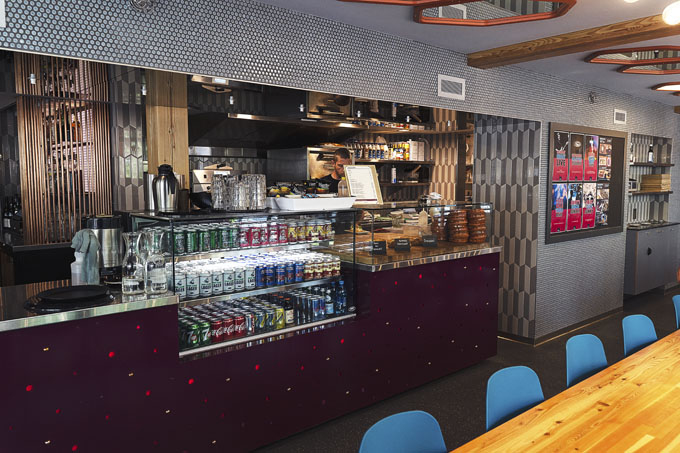 My friend and I enjoyed "The Standard" brunch which featured an eggs benedict of choice (either Bacon, Salmon or Spinach) and a gourmet coffee. We also enjoyed the Proscuitto Broken Eggs which had roatsed baby potatoes, proscuitto, baked eggs, mozzarella, green onion and truffle oil.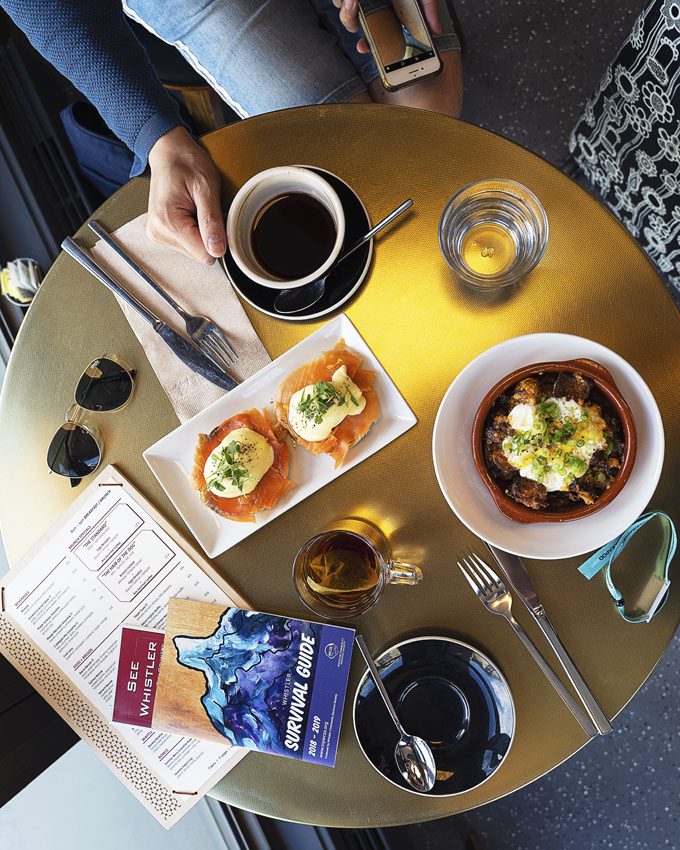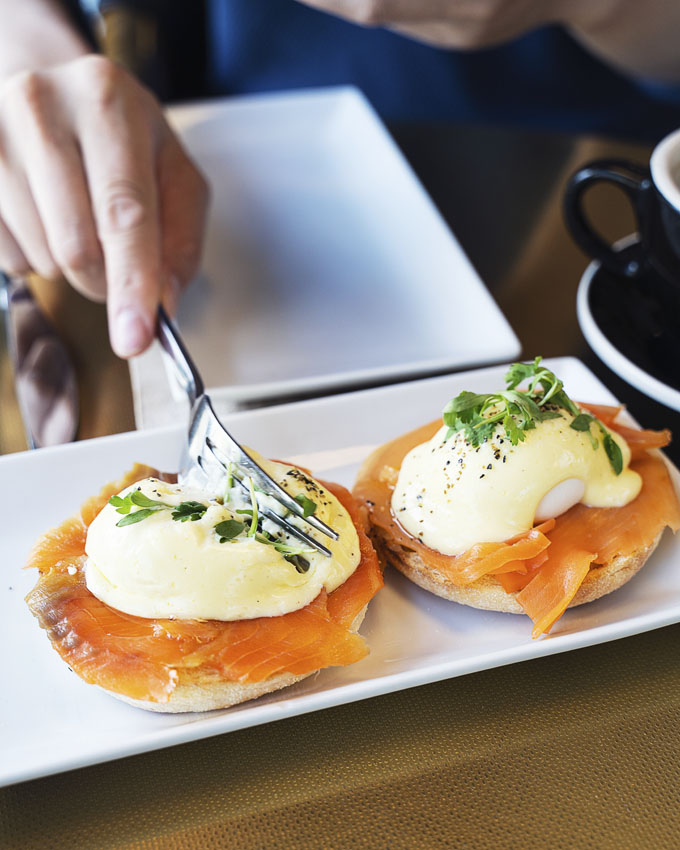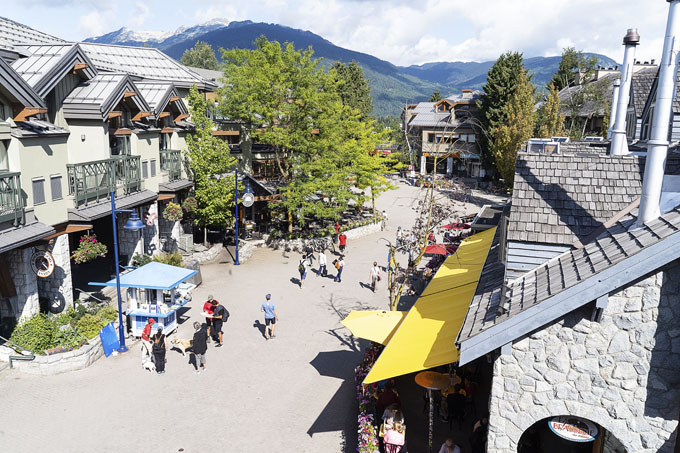 ---
Gear Storage Area
Guests can also store their gear (skis/snowboards/mountain bikes) in the open-plan gear area. There are also private lockers for accessories and outer shell gear.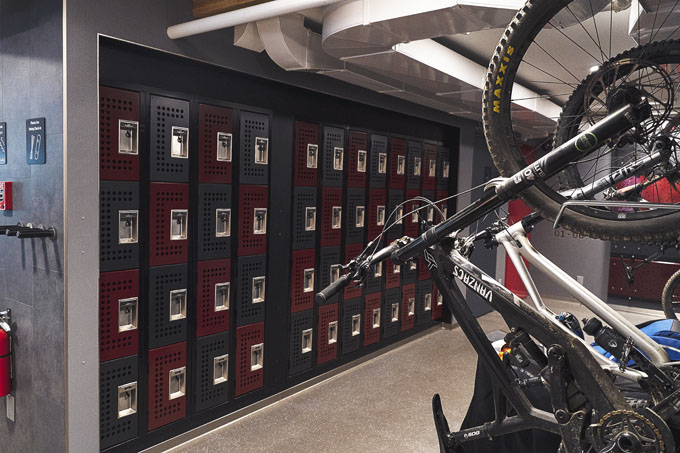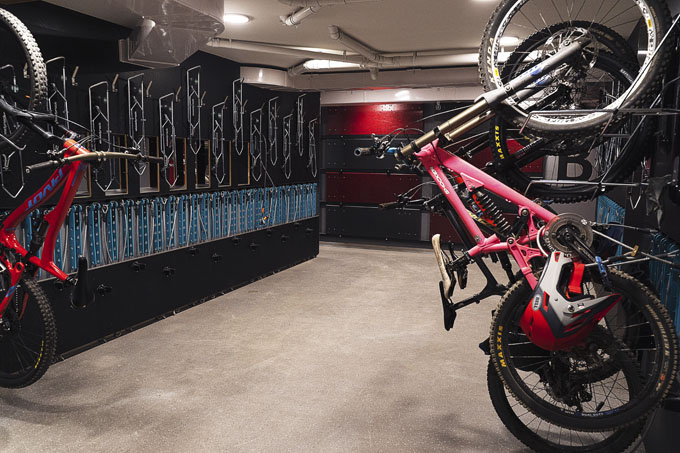 Overall Impression
I truly had a great time staying at Pangea and enjoyed the cozy, clean, and comfortable stay. There certainly is great value in what they offer and the amenities catered to my needs. I definitely recommend Pangea Pod Hotel for a no-frills accommodation.
For more information, visit www.pangeapod.com.