While for some, the Sea-to-Sky Highway is a two-hour commute to Whistler with a view, others see this ascending route as a foodie road trip. Here are some ideas on where to stop along the Sea-to-Sky Highway for some food and fun.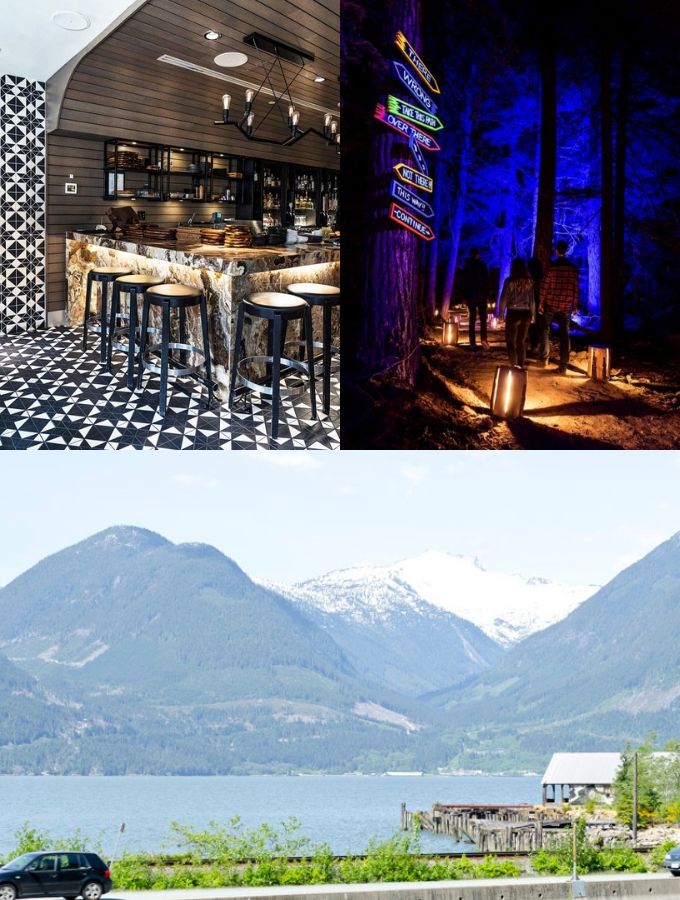 ---
Coffee
Coffee is always a great idea so stop off at the Galileo Coffee Company and indulge on a flat white or tasty latte. Located in Britannia Beach, sit back and let a team of experienced baristas delicately create artistic and delicious caffeine creations.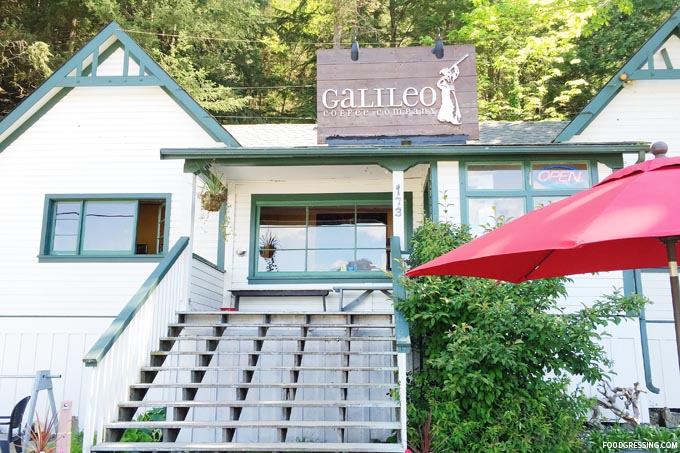 While you're there, check out the breathtaking views of the Howe Sound.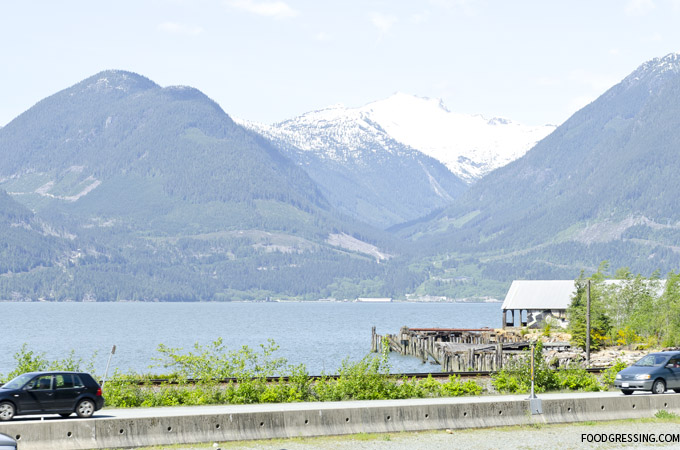 ---
Enjoy Breakfast in Squamish
Further along the Sea-to-Sky Highway you'll find yourself in Squamish, a place known for outdoor adventure and an awesome brunch.
The Zephyr Cafe is a favorite among locals and visitors alike. You'll find plenty of organic, vegan and gluten-free dishes on their popular (and very healthy) menu.
---
Grab Lunch in Function Junction
On the journey from Squamish to Whistler you'll take in some of the best views Canada has to offer. Be sure not to miss Function Junction on the way though.
This former industrial area is now one of the coolest neighborhoods around. It is home to a whole host of independent local businesses, cafes, and restaurants.
Indulge on New York-inspired pan pizza at Functional Pie. "The Butcher" is truly a meat lover's dream, piled high with four types of authentic Italian sausage.
For something with a local theme, the "Train Wreck" is inspired by the local landmark with the same name. Loaded with capocollo, pepperoni, mushroom, and pecorino, the pizza is almost as colourful and artistic as its landmark namesake.
Craft beer and Whistler go together like Canada and maple syrup so stop by Whistler Brewing for an authentic experience sampling superb local beers. The "Nachos as Big as Your Face" will banish any hunger pangs and their German-style Pretzel is ideal as a quick snack too.
While you're there…
Work off lunch with a round of axe throwing at Forged Axe Throwing – arguably one of the most Canadian ways to stay trim and beat off stress
This exciting activity has become one of the leading party activities in Whistler and is a bona fide sport too.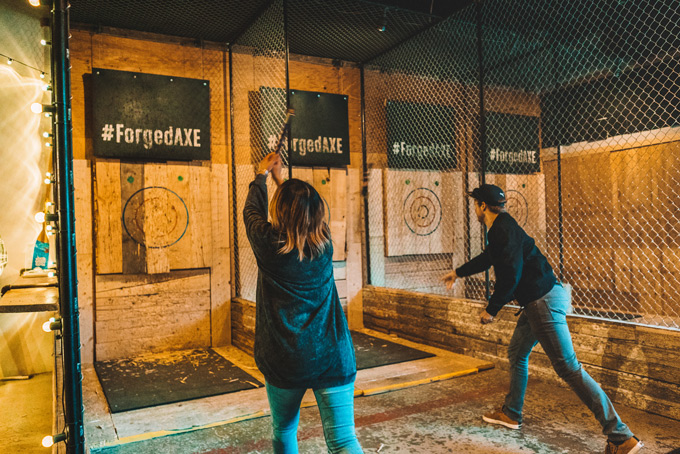 Compete against friends at Forged Axe by hurling hatchets in an attempt to sink a bullseye. The team at Forged love introducing new people to this lumber sport, and will happily help perfect your technique and keep track of the score.
---
Dinner in Whistler
Named the Best Fine Dining Restaurant in Whistler for eight years, Araxi offers up the freshest and most delicious oysters you could hope to try. The diver caught scallops and pepper crusted venison loin are some favourites.
Il Caminetto blends local flavors from seasonal ingredients and offers a taste of Italy in the heart of Canada. Expect plenty of Italian flair as exquisite dishes are paired with a sumptuous wine menu. While the food menu changes with each season, pasta is a solid choice at any time of year.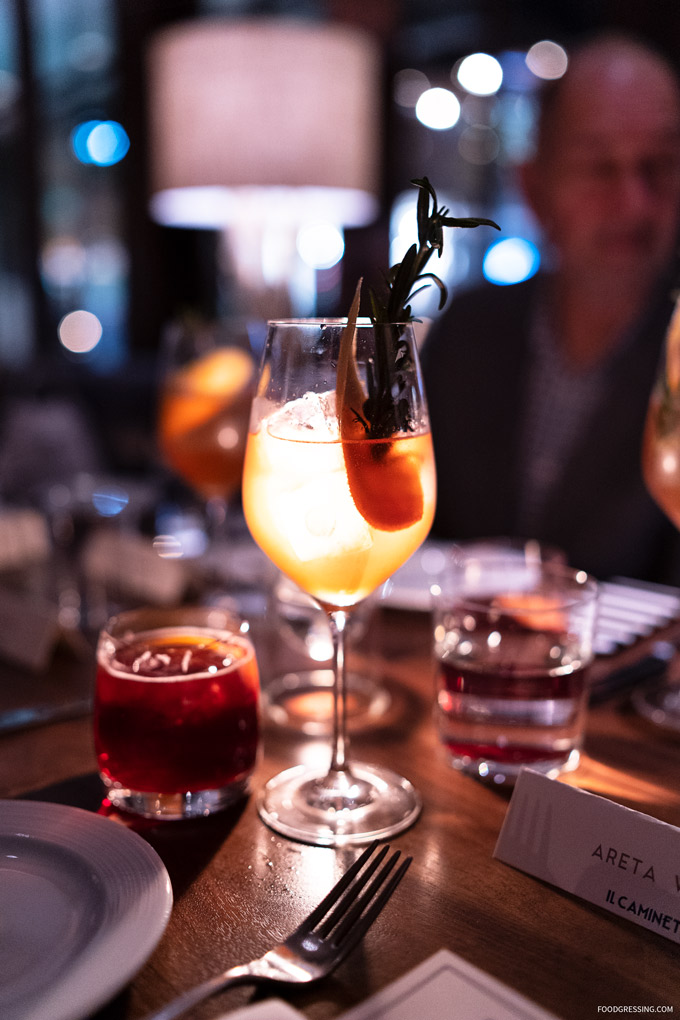 ---
After-Dinner Cocktail
Who doesn't love an after-dinner cocktail? Bar Oso is a classy yet relaxed place for a tantalizing cocktail.
---
Other summer activities
Located just ten minutes from Whistler Village, Vallea Lumina is staged amid lush coastal rainforest against a scenic panorama showcasing mountain and valley views.
This spectacular expedition takes you on a journey retracing the footsteps of two bold travelers who uncovered the secret wonders of the woods. The illuminated creations are a sight to behold on any summer evening.
Hiking: Whistler is a hiker's paradise with highland trails to suit all skill levels. Whether you opt for a rugged mountain trail or gradual valley walk, a Whistler guided hike will help you stay safe and enjoy the best views on offer.
Head out on an RZR Tour: Seeking a faster paced afternoon of sightseeing Try The Adventure Group's RZR Tours. Put on a helmet, fasten your seatbelt and hurtle through the legendary Whistler backcountry behind the wheel of a 2-seat or 4-seat RZR. Photographers will capture the fun along the way so you can purchase your pics later on.
Get your yoga on: Yoga is hugely popular throughout the year. Whistler hosts the annual Wanderlust Festival in August and there's a whole host of places to get your yoga on. Wanderlust 2019 is all about wellness, bringing together instructors, speakers and influential figures from around the world to celebrate yoga, meditation, and the outdoors. Top musical acts and DJs provide the soundtrack, while top chefs serve up healthy and delicious culinary treats.