A Yaletown favourite has just opened up a second location in the West End. Robba da Matti has taken over the space formerly occupied by Adesso Bistro at 1906 Haro Street (just off Denman within the residential area).
---
Hidden Patio
The restaurant features a beautiful patio which offers guests a secluded al fresco dining experience in a garden oasis. It's the perfect romantic setting for a date night.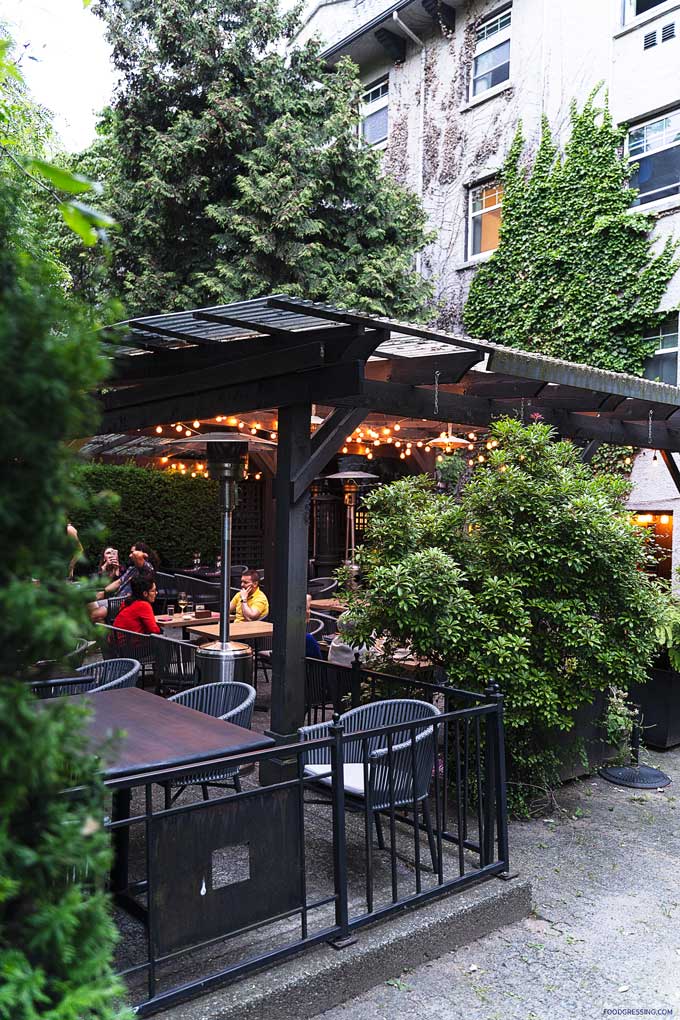 ---
Cozy Dining Room
Patros can also enjoy their meal in the cozy, spacious dining room featuring dim lighting and overhanging industrial lights.
---
Date Night Menu
Robba da matti has a 3-course Date Night Special priced at $122 for 2 people. This includes choice of 2 antipasti or Yaletown Antipasto or prosciutto & burrata to share; 2 any pasta mains; 2 desserts; and 1 bottle of wine (Nespolino Sangiovese/Merlot or Tolloy Pino Grigio). The great thing is that you are choosing items which are on the regular menu.
I was invited to a media tasting of Robba Da Matti's Date Night menu. Here's a look at my experience.
---
To start, we went with the Tolloy Pino Grigio to complement our meal.
We ordered the Prosciutto & Burrata featuring prosciutto di parma (aged 22 months) paired with mozzarella flown in from the Southern region of Puglia. However, due to the popularity of the dish, burrata had run out and we were offered mozza balls instead.
The thin, marbled slices of prosciutto were buttery and flavourful; it went well with the soft mozza balls.
One of the mains we had was the Spaghetti Allo Scoglio, a Venetian-inspired dish. It came with cherry tomatoes and assorted seafood (mussels, clams, tiger prawns, and calamari). It was a delicious, seafood pasta with al dente noodles in a flavourful red sauce.
The Pappardelle "Rosche Rosche" was also excellent featuring boneless short ribs, Italian sausages and a hearty ragu.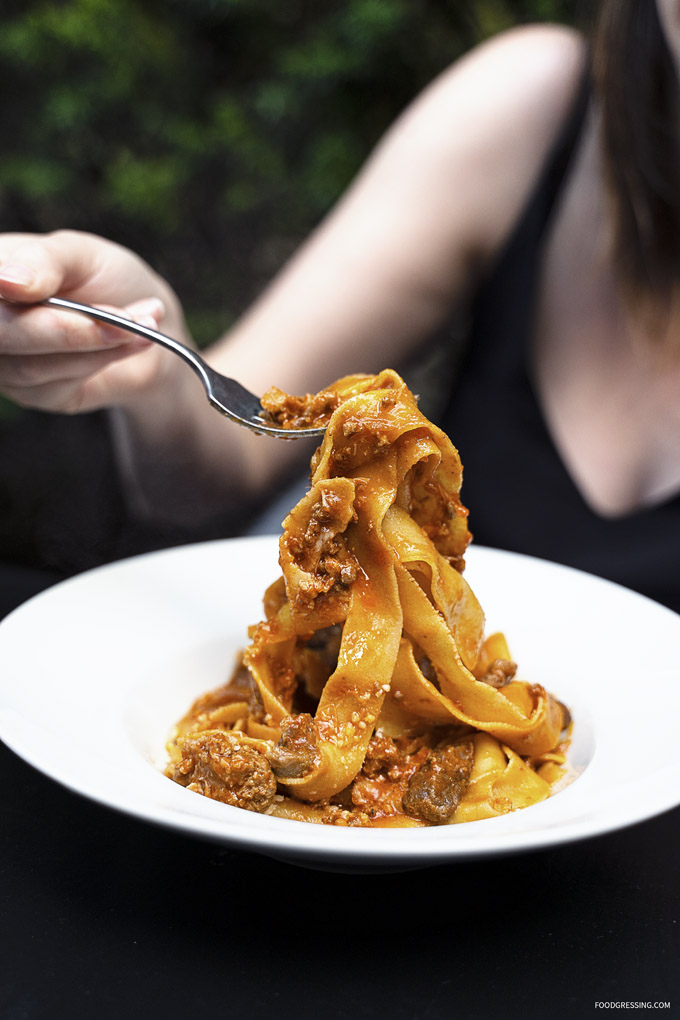 To finish off a fantastic meal, we enjoyed the Lavender Creme Brulee with a perfectly crystallized top and subtle floral notes.
The Chocolate Mousse was also very smooth and delicious; it had the right amount of chocolate without it being too rich and sweet.
Robba Da Matti's Date Night menu presents a great value for couples to enjoy well-craft Italian dishes in a charming and inviting setting. For more information, visit www.robbadamatti.com
---
Robba Da Matti
1906 Haro Street, Vancouver, BC
www.robbadamatti.com