From April 29 – May 10, 2019, you can enjoy coffee and lunch for only $1 at tons of great spots when you order with Ritual and pay with Apple Pay. Search "EATSWEEK" in-app to see all participating locations.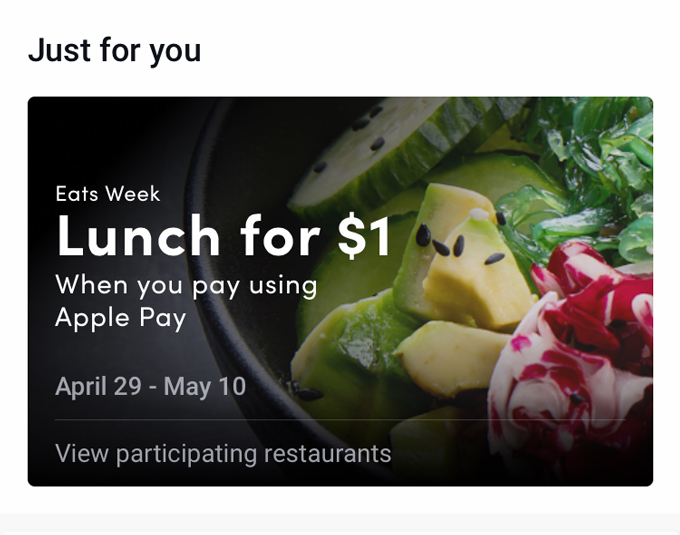 ---
How New Ritual Users Can Access Eats Week with $10 Credit
New Ritual users (those who signed up during Eats Week) will gain instant access to Eats Week.
Feel free to use my referral link here to get $10 credit. You get $5 credit on sign up and another $5 credit after your first order: https://invite.ritual.co/ARETA44890
---
How Existing Ritual Users can Access Eats Week
Existing users must refer a new user to Ritual during Eats Week in order to unlock Eats Week offers. That new user must place his or her first order before the existing Ritual user can access Eats Week offers.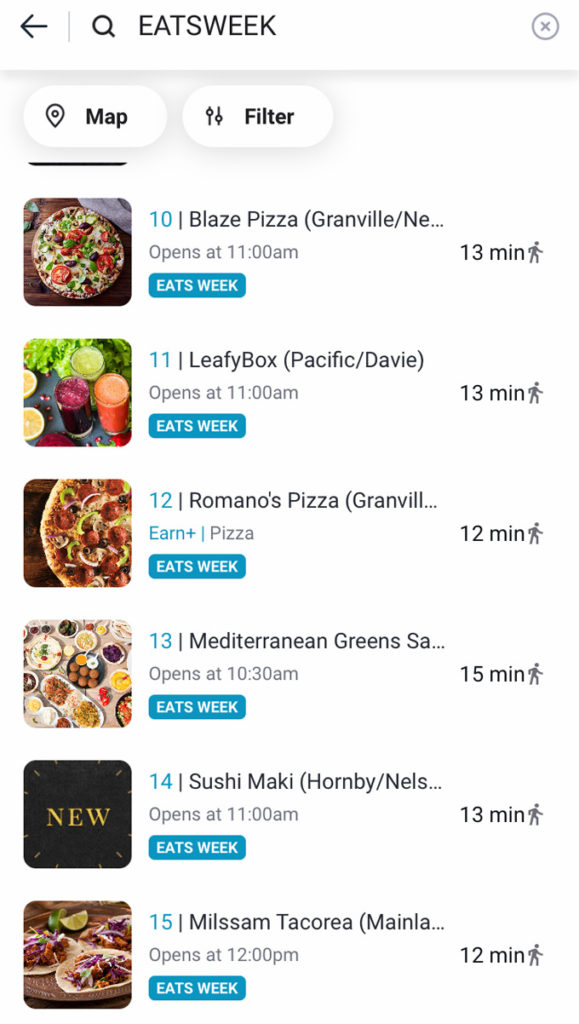 ---
Ritual App Participating Cities
Toronto, Ottawa, Vancouver, New York City, Washington D.C., Boston, Philadelphia, Atlanta, Cincinnati, Detroit, Chicago, Minneapolis, Houston, Dallas, Denver, Seattle, San Francisco, Los Angeles.
---
Ritual App Eats Week Terms and Conditions
Limit of 5 Eats Week offers per user.
Offer can only be redeemed once per restaurant during the campaign.
Offer can only be redeemed once per day during the campaign.
Offer cannot be combined with any other offers.
Ritual cannot guarantee offer availability at any participating merchant and offers may only be available while quantities last at that particular location.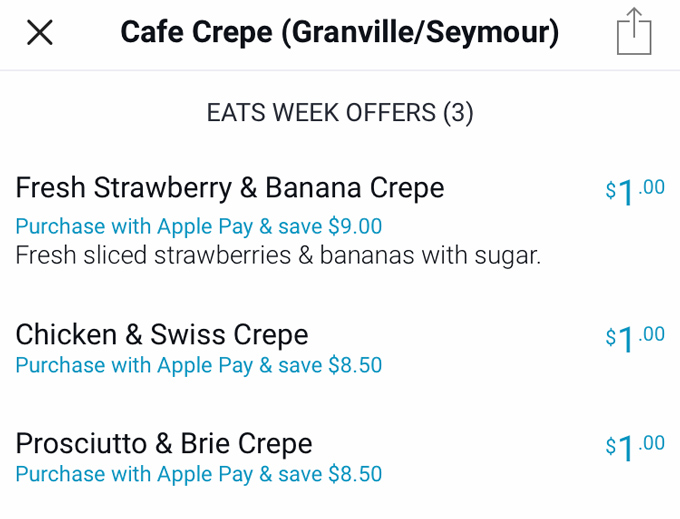 ---
My Impression of the Ritual App
I have placed over 20 orders with the Ritual app in Vancouver so far and can attest that it is a legitimate app and service. There were a few times when the restaurant ran out of the item(s) I ordered but my order was quickly canceled and I was refunded almost instantly. Overall, I have had a good experience with Ritual on a regular basis and would recommend it.
---
Related post: