This BC spot prawn season, I tried "purged" spot prawns from a high end wholesale food company called Fresh D.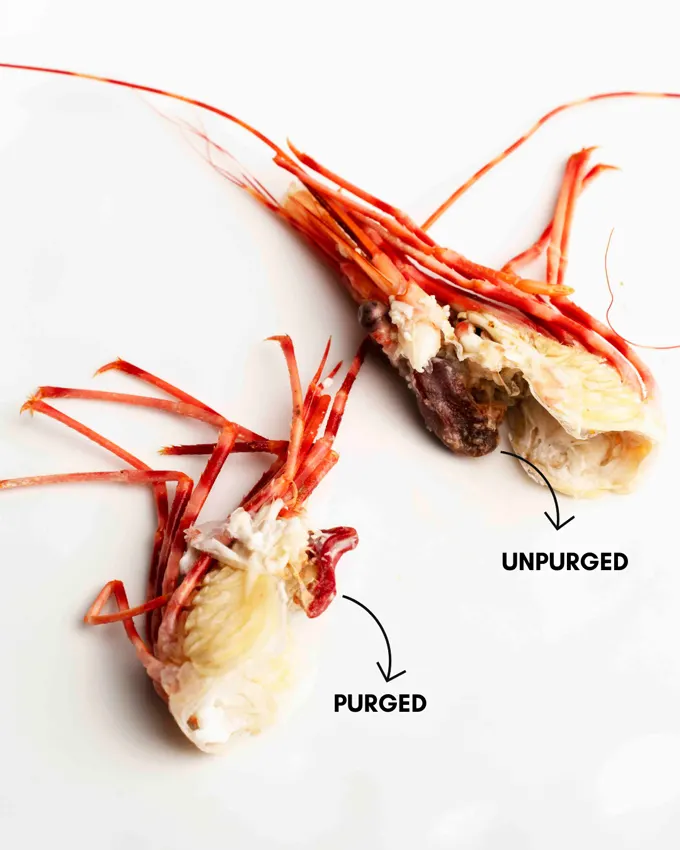 How does the purging process work?
Fresh D spot prawns undergo the following steps to flush out the dirty "stuff" and that includes: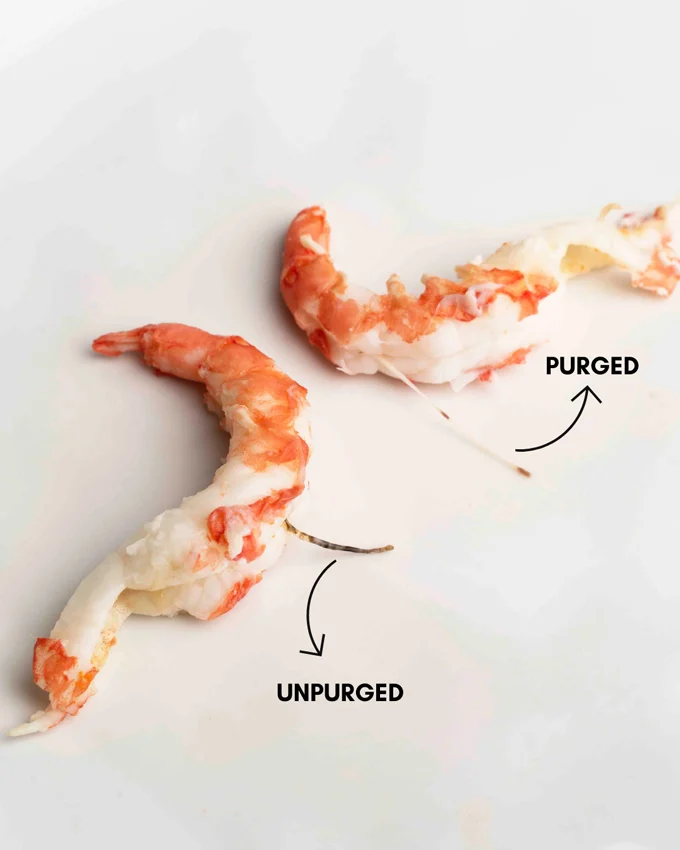 Letting them sit in a tank of running sea water for at least 5 hours so that the bait and debris that are in the prawns will be flushed out.
Their tank water is filtered through a sand system and UV ray system to process most contaminants. The process is Canadian Food Inspection Agency certified.
Fresh D also grades the weak and non market grade spot prawns for the frozen department for processing cooked and for raw frozen prawns.
They also putt the spot prawns in baskets so they won't be on top of each other causing damage.
Fresh D then packs up the spot prawns, delivers them to you so you can enjoy with a cleaner taste. The pricing came out to be just about $20 per pound for the purged spot prawns including delivery. Minimum order 3 pounds.
Here are some more photos of my Fresh D delivery of the purged spot prawns which came in a Styrofoam box that was oxygenated and packed with ice on the bottom.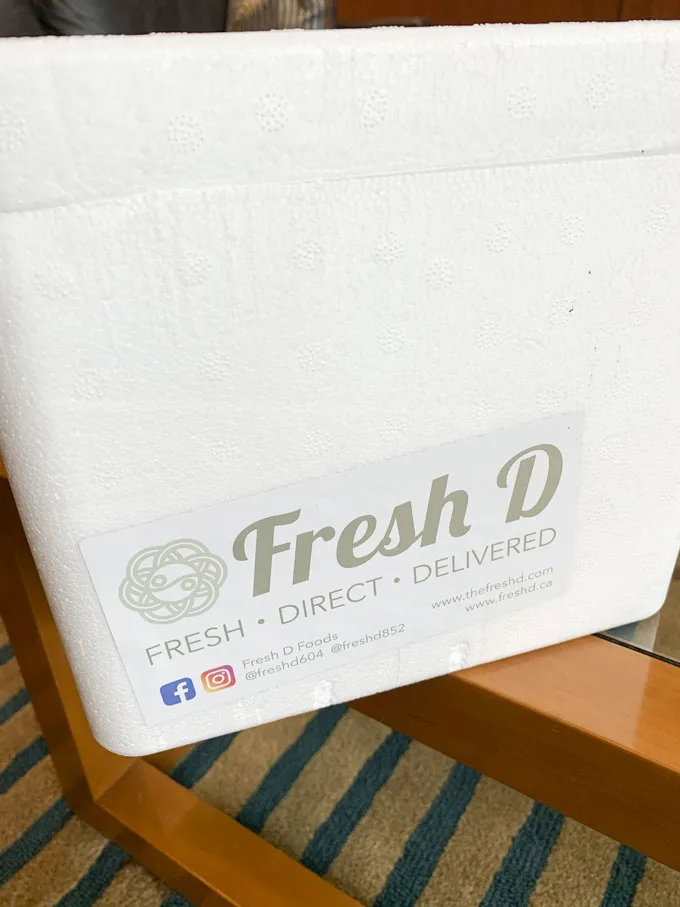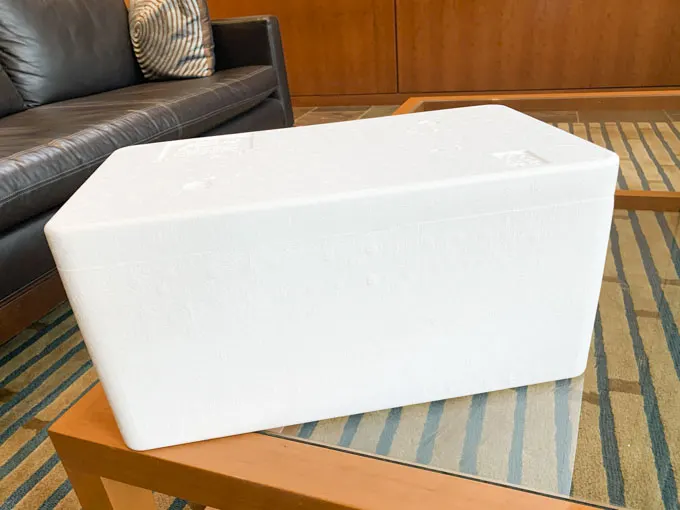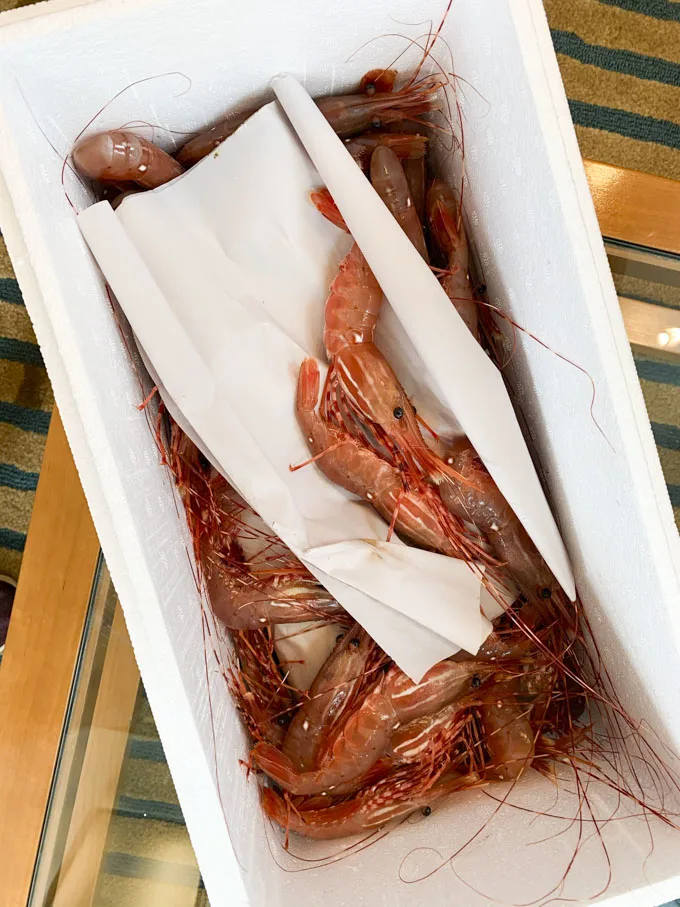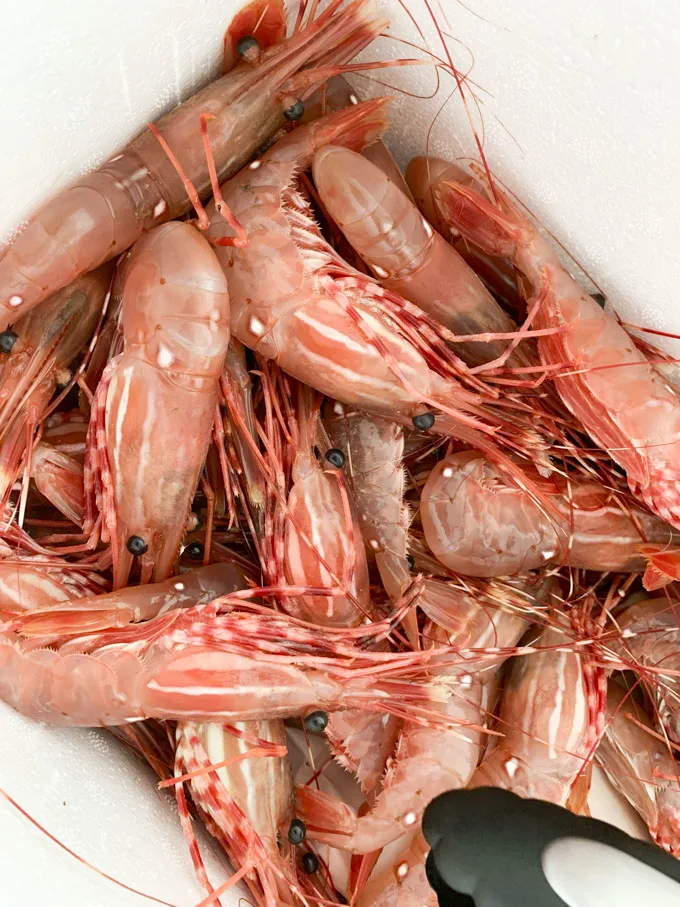 Check out my post to learn more about BC Spot Prawns.