One of the newest poke eateries to have opened up in Vancouver is Pacific Poke in Chinatown. At Pacific Poke, you'll find signature creations but also DIY bowls. The menu is chef-driven and their Executive Chef, Ryan Mah, was formerly at Tractor. If you have eaten at Tractor before, you might notice some Tractor influences. I was invited to a media event at Pacific Poke a few months ago. Earlier this afternoon, I visited them for lunch to round out this review.
Disclosure: Some of the items in this review were complimentary. Opinions are my own.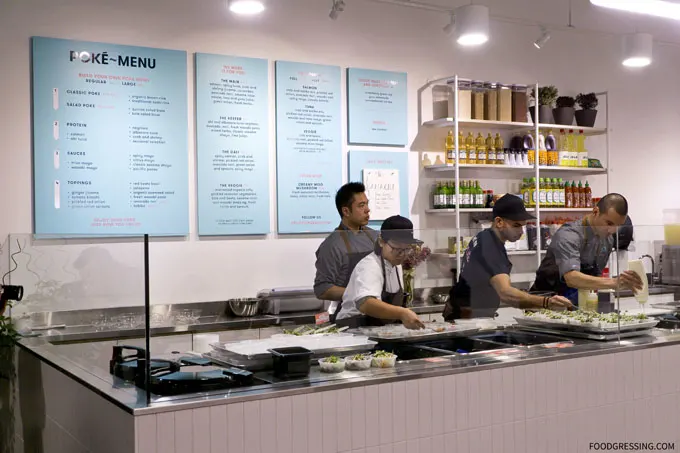 Modern & Clean
I really like Pacific Poke's modern, clean, white and minimal interior. Compared to other poke eateries I have been to in Vancouver, I feel Pacific Poke has put most thought into their dining space. There are geometric elements hanging from the ceiling and placed on the walls; these are made to resemble ocean waves.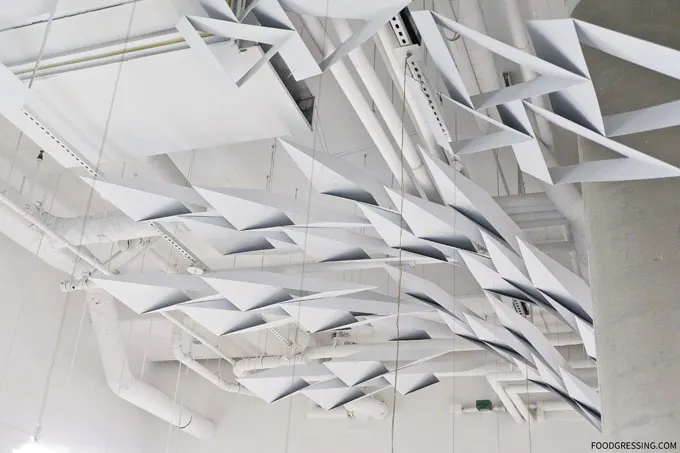 Pacific Poke Menu
Pacific Poke offers two build-your-own options: 2 proteins + 3 toppings for $12 or 3 proteins + 4 toppings for $14. You choose the base (organic brown rice, sushi rice, quinoa, or kale), protein (salmon, spicy salmon, tuna and more), sauce (sesame miso, ahi tuna, pacific ponzu and more), and toppings. I thought that they offered some interesting choices for toppings like fresh wasabi peas, tomato kimchi, and jalapeno salad. Chef's signature creations range between $13 – $14 and include The Main, The Keefer, The Cali and The Veggie. Also on the menu are poke paninis available in half ($5.80) or full ($9.80). They also offer housemade iced tea and lemonade.
Media Event
At the media event, we sampled a few of their chef creations and housemade beverages.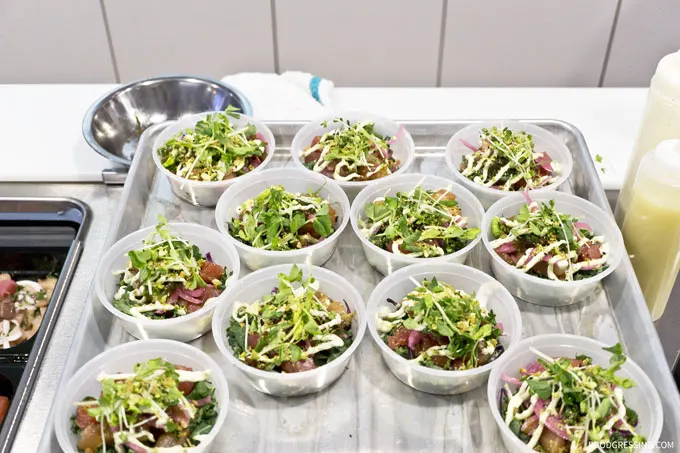 I quite enjoyed the Keefer which had ahi and albacore tuna negitoro, avocado, nori, fresh wasabi peas, mixed herbs, classic sesame shoyu, and lime juice.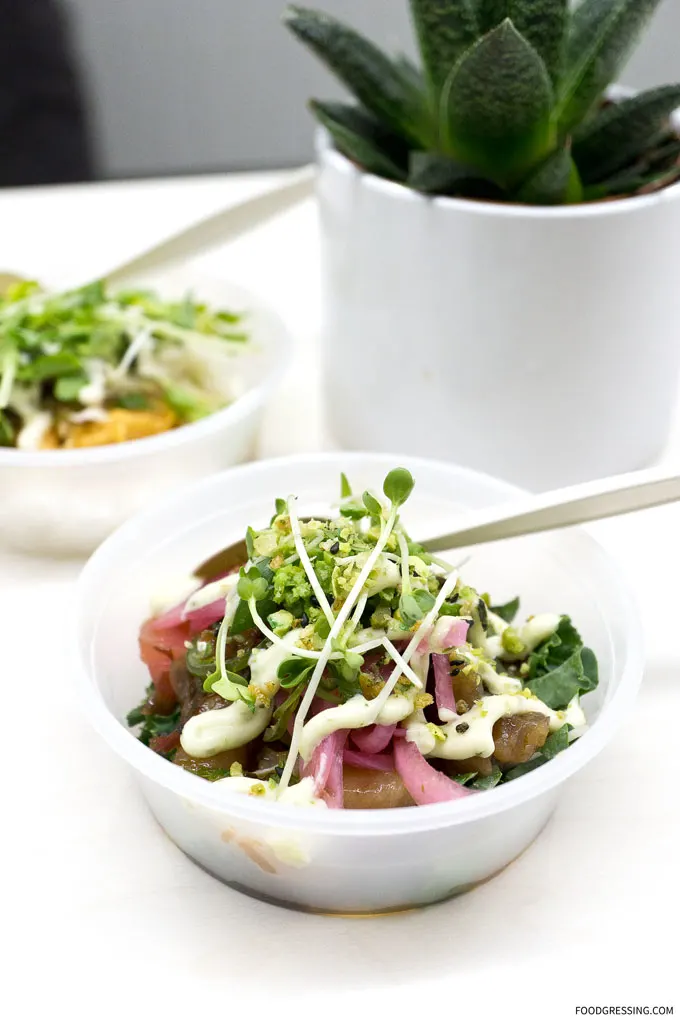 The Cali had spicy salmon, crab and shrimp, pickled red onion, avocado nori, green onion and sprouts, and spicy mayo. We also tried the Yuzu Lemonade and Strawberry Green Tea. The citrusy Yuzu Lemonade appealed to me the most.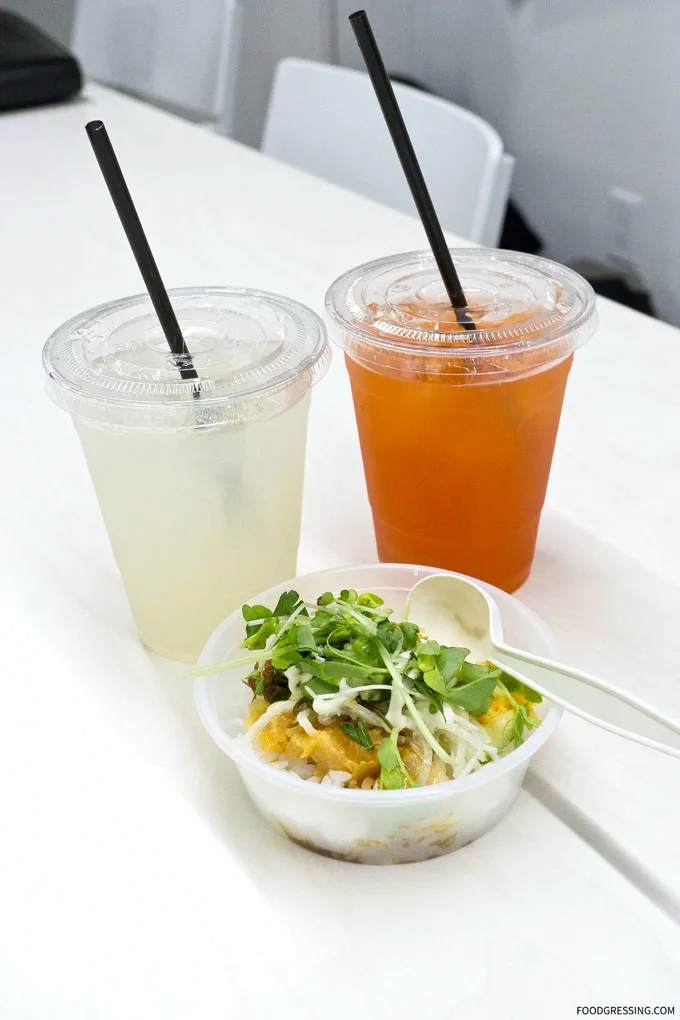 Lunch: The Keefer
I enjoyed The Keefer so much from the media event that I decided to have it again for lunch. This time, I would be able to enjoy the full serving instead of samples For the price of $13, I thought the overall portions were decent. The amount of protein given was reasonable. I couldn't quite finish my bowl and packed about 1/4 of it to go.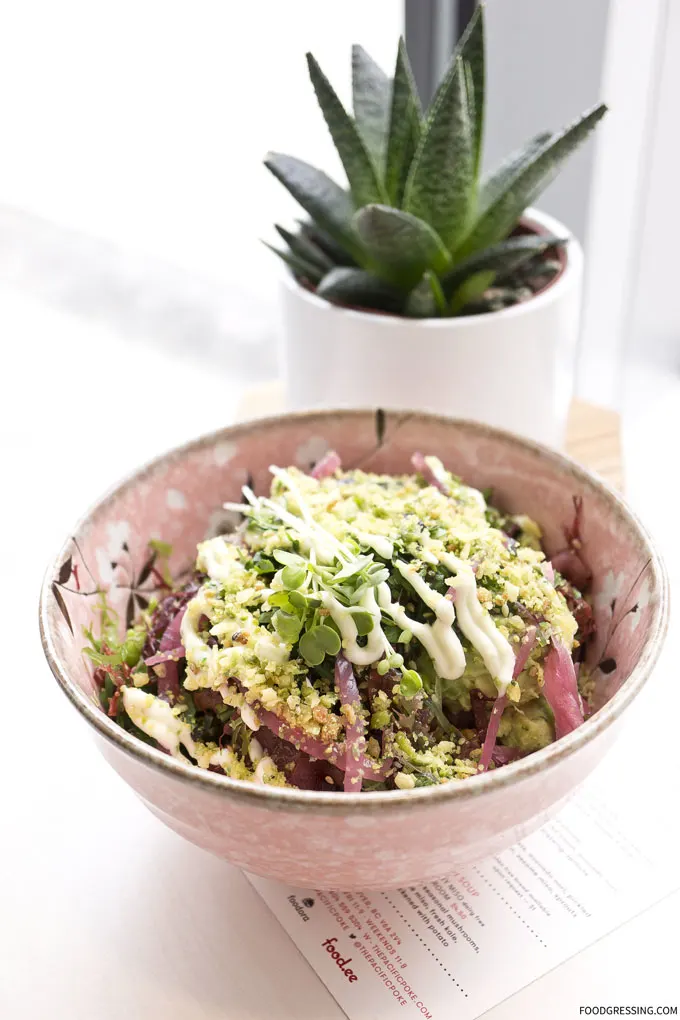 I chose quinoa for my base and it was absolutely delicious. It added a bit of crunchiness to the bowl which was a nice contrast. The flavour was slightly citrusy though not overwhelming. I enjoyed the fresh wasabi peas for some subtle wasabi flavour. The pink ceramic bowl was a nice touch rather than a plastic bowl. Service was friendly with a smile.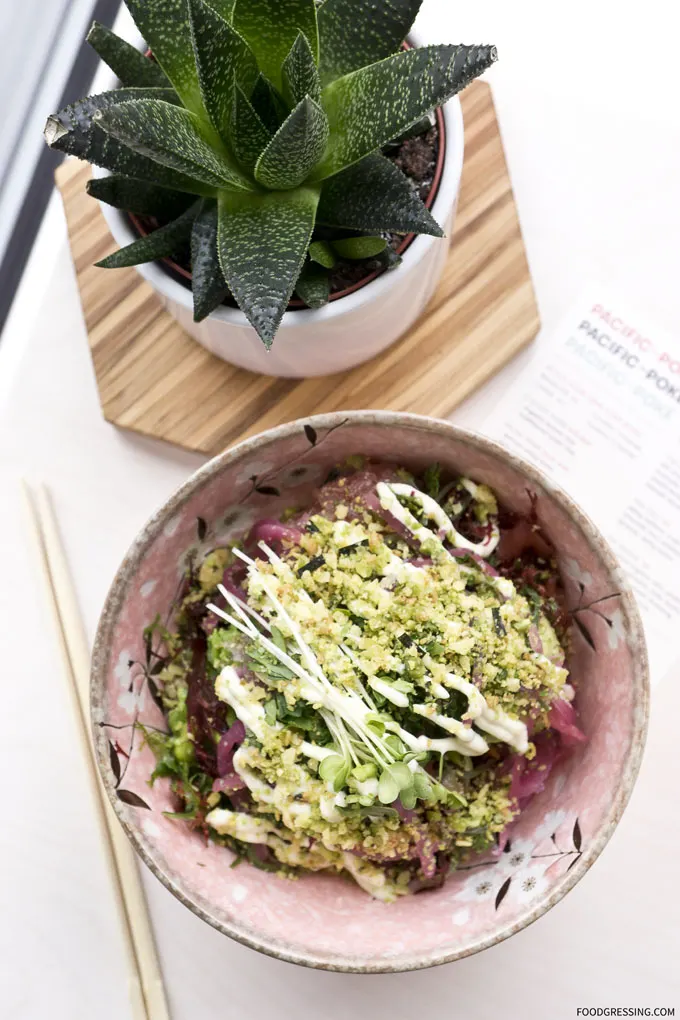 Overall Impression
My general impression of Pacific Poke is that they offer a slightly more elevated and refined poke experience. Some of their ingredients are more on the gourmet side. I would recommend giving them a try. Rating: 4/5