The BC Home + Garden Show is happening this week from February 22 – 26. This year's show is slated to be our biggest one yet, featuring more than 425 trusted brands and local companies all under one roof at BC Place Stadium, for five days only. Here are a few events to look out for.
The Main Stage presented by the Vancouver Sun
Set to hit the Main Stage are HGTV's Bryan Baeumler star of HGTV's Bryan Inc., Carson Arthur from HGTV's Home to Win, and Mike Holmes Jr. of HGTV Canada's Holmes + Holmes. Joining them on stage and making her Vancouver debut is the talented Tiffany Pratt, artist, stylist, designer, author and star on HGTV's Home to Win. Joining this all-star line up will be Vancouver's very own top designers and landscaping specialists, including Kendall Ansell and Jamie Banfield.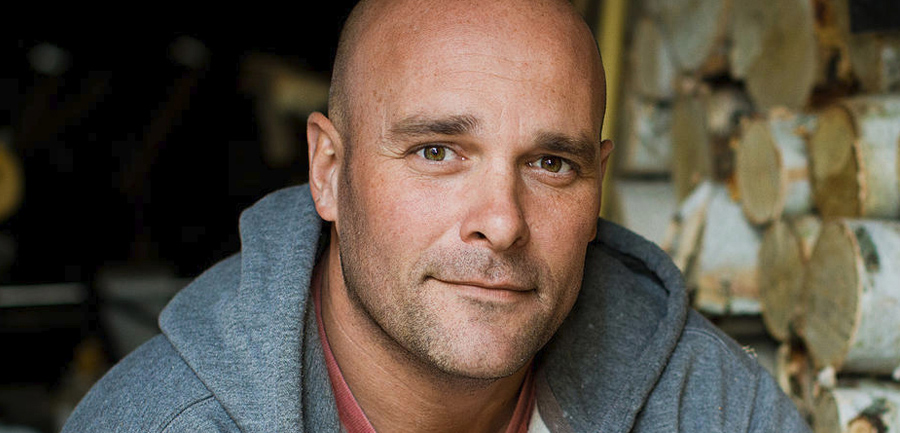 The Cooking Stage
The Cooking Stage is where award-winning Vancouver culinary chefs will heat up the set with live cooking demos and presentations all weekend long. Vancouver's favourite chefs will be covering hot topics in dining, including farm-to-table and locavore dining, as well as plant-based options, too. Don't miss out on your chance to learn from the best and take their tips home to your own kitchen, too.
Ultimate Upcycle Challenge: Eat Your Veggies presented by Rust-Oleum Consumer Brands in support of Habitat for Humanity Society of Greater Vancouver ReStore

Eating your veggies has never tasted better! The Ultimate Upcycle Challenge is back with a fresh new twist to grow your greens and give back at the same time. Five local tastemakers are sprouting change by upcycling rescued items from ReStore into one-of-a-kind containers for herb and vegetable gardens, using only Rust-Oleum® paints and stains, and a frugal $50 design budget. Continue to do this yourself at home as what is better than tasting homegrown vegetables? Turn your garden into an eco-friendly garden by growing your own plants and vegetables in your own garden bed. There is a huge selection of tough, maintenance-free recycled plastic raised beds that are on offer to you so that you can do your bit for the environment. In the meantime, you can place a silent auction bid on your favourite edible urban garden at the show and support Habitat for Humanity Greater Vancouver in the process – 100% of auction proceeds benefit the cause, helping to provide provide local families with a safe, affordable place to live.
The Vancouver Sun Gardeners' School
Rediscover your lost love for all things leafy with daily seminars from The Vancouver Sun gardening editor Steve Whysall and his team of gardening gurus, with topics ranging from urban gardens to edibles and everything in between. Many people neglect their garden, but this is a part of your house that you should give time to, as there is so much you can do to it. Even things like clearing up the exterior of your home could be made part of your gardening routine; often leaves and debris from trees collect on roofs and accumulate in guttering but, with services like Clean Pro Gutter Cleaning Seattle, you can ensure that the unsightly mess is dealt with and that future damage a blockage could cause is avoided. If you've let the garden completely overgrow, it might be worth enlisting the services of a Landscaper Brisbane so that they can get it to a manageable and maintainable state so that you can continue with the gardening after there work is done. Having someone start off any projects can take the weight off your shoulders so you don't feel like there's so much pressure. Plus, with everything companies like GardenSite offer, there shouldn't be any excuses as to why you can't just switch things up a little!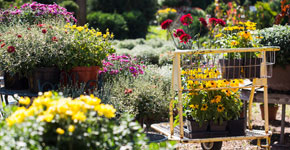 BC Home + Garden Show 2017 Dates & Hours
Wednesday, February 22: 4:00pm – 9:00pm
Thursday, February 23: noon – 9:00 pm
Friday, February 24: noon – 9:00 pm
Saturday, February 25: 10:00 am – 9:00 pm
Sunday, February 26: 10:00 am – 6:00 pm
Location
BC Place Stadium, 777 Pacific Blvd, Vancouver, BC (Enter at Gate A, Terry Fox Plaza)
Ticket Prices
Adult (13+) Box Office, $16
Adult (13+) Online, $13
Senior (60+) Box Office, $13
Senior (60+) Online, $10
Seniors before 6pm (Thursday and Friday only), $6
Children 12 & under, FREE
Buy your tickets online and save $3 at http://www.bchomeandgardenshow.com/
Help support affordable housing in the Lower Mainland by donating $1 to Habitat for Humanity Greater Vancouver when you purchase your ticket for the BC Home + Garden Show.
Get Social
Web: bchomeandgardenshow.com
Facebook: facebook.com/homeandgardenevents
Twitter: @VanHomeShows #BCHGS17
Instagram: @VanHomeShows #BCHGS17