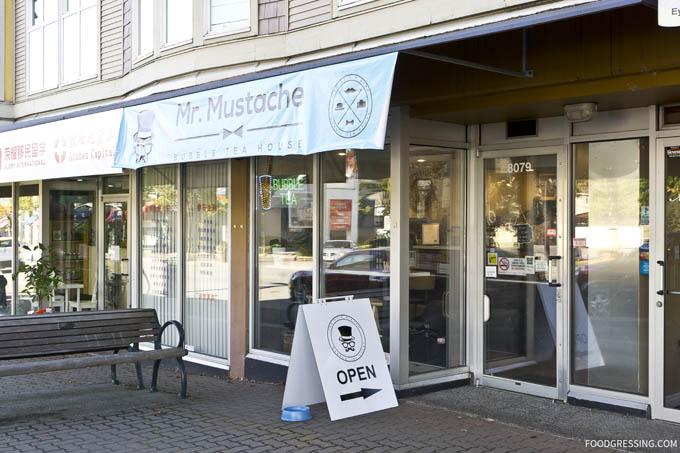 The Marpole area has quite a few Asian restaurants but there aren't any bubble tea shops (local or international chains). However, a newly opened bubble tea house is filling the void. Located at 8079 Granville Street, Mr. Mustache Bubble Tea opened at the end of August and is serving up bubble tea and fresh fruit drinks. Open from noon to midnight, this new drink shop might be a nice little late night stop.
After looking at their Yelp page, I learned that Mr. Mustache is owned and operated by a young man named David who worked at bubble tea shops while growing up. After graduating from university, he decided on a career in investment banking. David ultimately realized that it was not his dream job and decided to pursue his passion of making delicious drinks for people to enjoy.
I first came to know about Mr. Mustache through their Axka deal where you can enjoy any drink for $3. This past weekend, my family and I paid a visit to them and tried a few of their drinks.
Minimalistic Space
The interior of Mr. Mustache is rather minimalistic but has a nice mix of seating options. There are a few two-person tables, a small round table, counter seating by the window and one larger table at the back of the shop.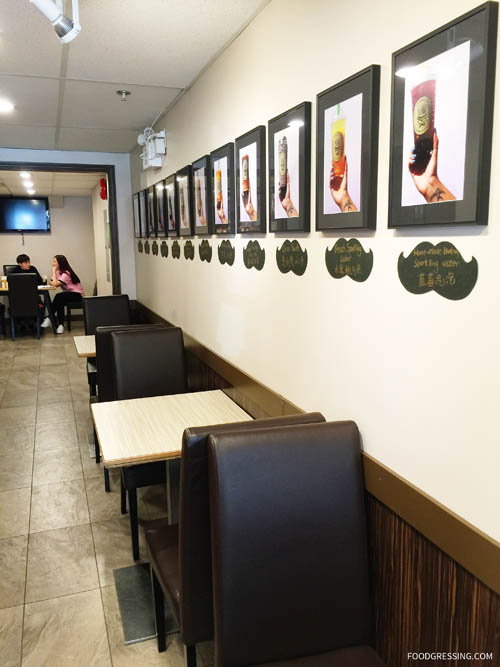 Mr. Mustache Menu
A variety of beverages are served at Mr. Mustache including macchiatos, black/green tea-based, milk tea-based, slushes, and sparkling teas. Drinks are around $4-$5 which are comparable to Chatime but more expensive than Bubble World.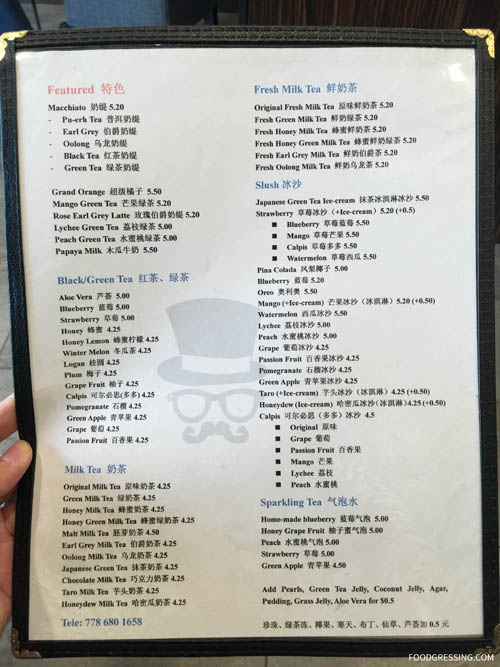 What We Tried
We ordered three drinks from Mr. Mustache via the Axka deal:
Earl Grey Macchiato ($5.20)
Taro Slush with Ice Cream ($4.25 + $0.50)
Oreo Slush ($5.50)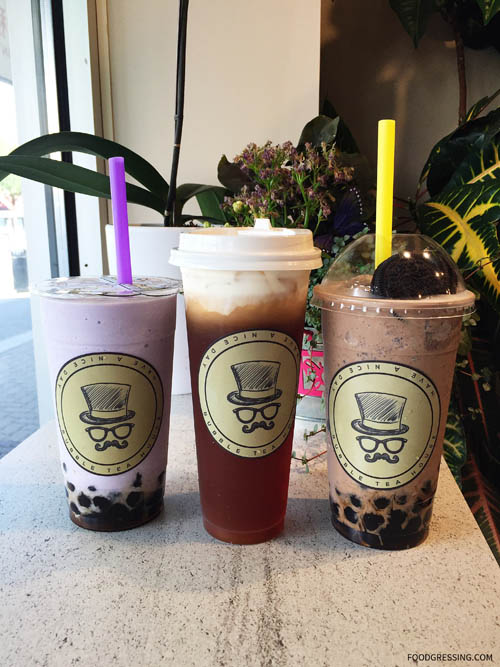 The Taro Slush with Ice Cream had a nice taro flavour and was reasonably thick in texture. The tapioca pearls were excellent: smooth and slightly soft on the outside, but chewy through to the middle with a slightly increasing level of firmness.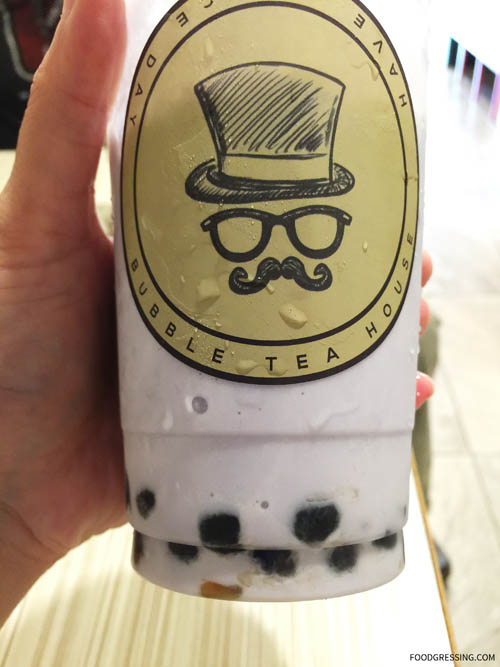 The Oreo Slush was definitely better than expected. The drink was primarily made of crushed Oreo cookies but topped with two intact ones on top. I thought it would have tasted excessively sweet due from Oreo bits but this was not the case. I quite enjoyed the cookie bits within the drink which made it a texturally a fun drink to have.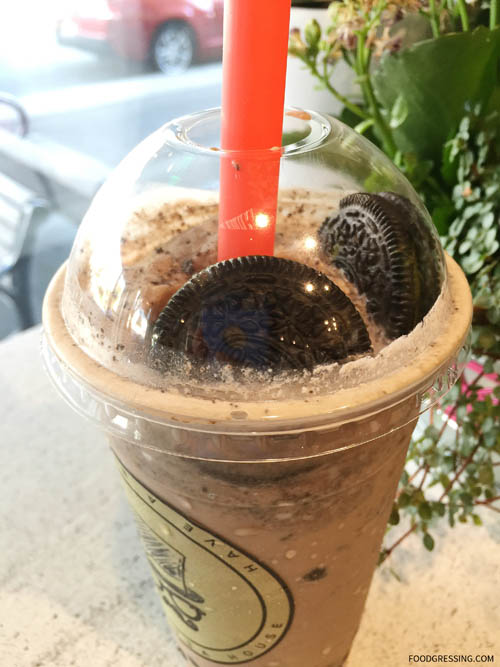 Macchiatos are feature drinks at Mr. Mustache and I quite liked the ice cold Earl Grey Macchiato. Very nice Earl Grey flavour with a layer of milk on top. The interesting part was that the milk was a bit salty, which David had informed me beforehand.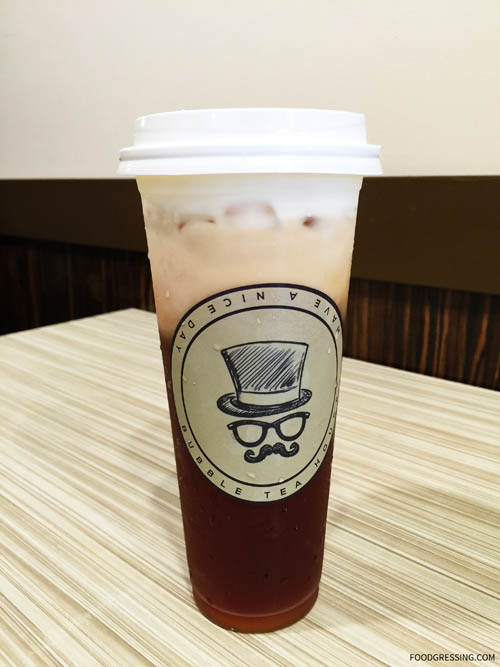 Overall Impression
All in all, Mr. Mustache offers some tasty drinks in a friendly and inviting environment. David was there to handle the orders and he seemed like a very nice guy who is following his heart and doing what he loves. Rating: 4/5
Instagram: @mr.mustache_milk_tea