Most of us are familiar with frozen sweet treats, like popsicles and freezies, which are delicious but are made with lots of artificial ingredients. But one local BC company is putting the "healthy" back into frozen goodies. Max Natural Foods are the creators of MaxFrut – Canada's first frozen whole-fruit bar. These bars are made with 100% all natural ingredients – that means, no artificial colours, no juice sweeteners and no artificial flavours. Maxfrut bars are also low-calorie; in fact, they have less than 70 calories per 90 mL of fruit bar.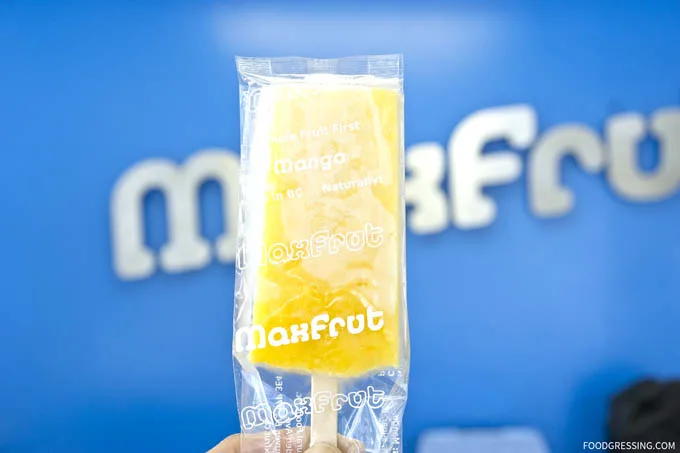 Max Classic flavours include Lime, Mango, Raspberry, Bumbleberry, Watermelon and Strawberry. The most unique one is the Real Vanilla & Berries which is made with real vanilla beans and has a real berry (depends on season) frozen within the bar. There are other seasonal flavours like peach, pineapple, cucumber and more.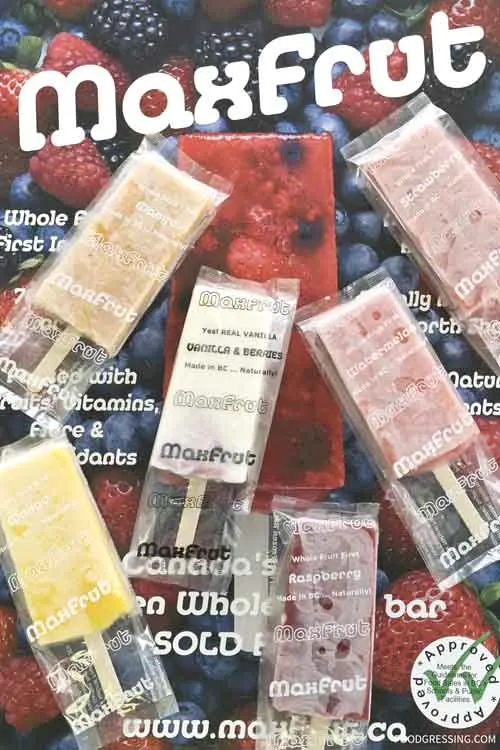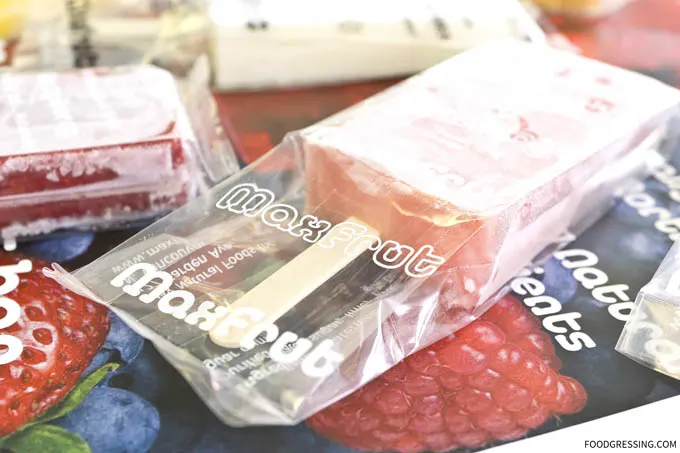 Disclosure: I was invited for a complimentary tasting. All opinions are my own.
At the tasting session, I tried three flavours: Real Vanilla & Berries, Mango & Chili, and Lime. The Real Vanilla & Berries was my favourite because it had an amazing milk and vanilla flavour. There were black specks on the bar which are from the vanilla pods. To give the bar some fruitiness, a sliced strawberry is within frozen within the bar. The berry can change depending on the season.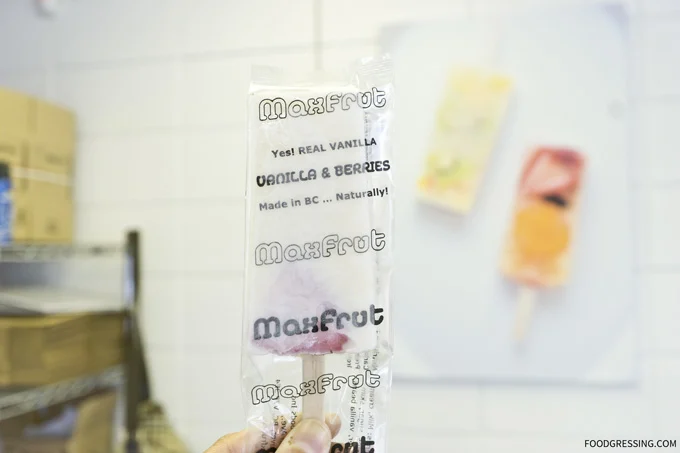 A more savoury flavour was the Mango & Chili. It definitely had a mild spicy kick to it. The mango flavour was very understated, however, compared to the chili.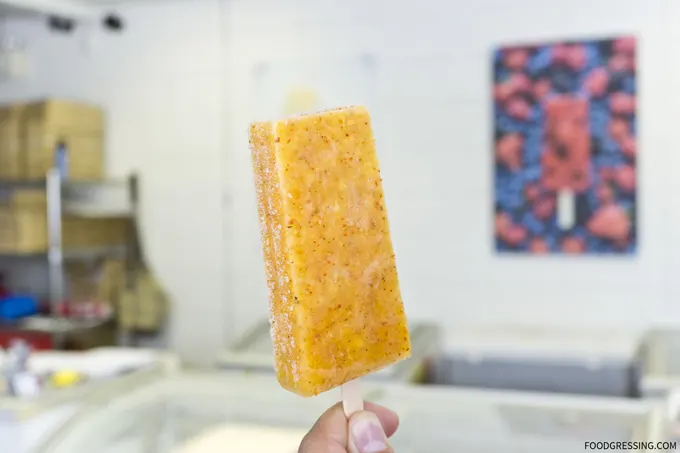 The Lime flavour was ultra-refreshing and hydrating! When you sucked on the bar, you could draw out the lime juice. My only issue was that it was too frozen and hard to be eaten at first. It needed a minute or two to thaw out before I could eat it.
MaxFrut sells their bars right in their factory located at 127 Garden Ave in North Vancouver. They retail for $3.25 a bar and there are volume discounts. You can also find them at Whole Foods. MaxFrut is also part of hot lunch programs at various schools to help kids have a healthy but still delicious snack.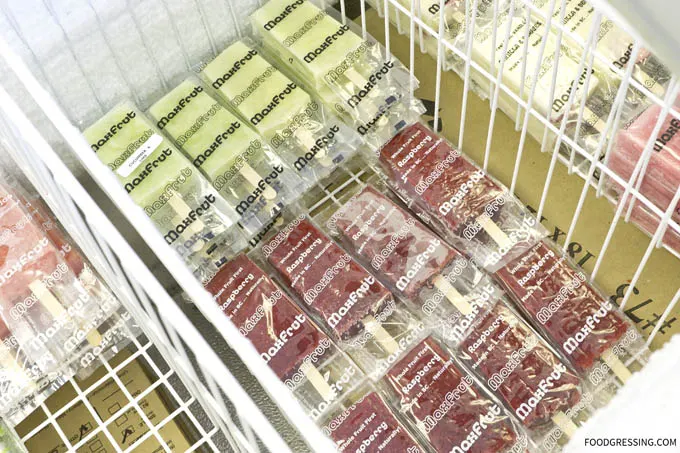 For more information, visit www.maxfrut.ca.