It has been over two years since my last visit to Moii Cafe. After having lunch at Marulilu Cafe recently, some bubble tea was in order and so I decided to revisit Moii Cafe. Both cafes are about one block from each other within the Broadway and Cambie corridor. Moii Cafe seems to be doing well as they are in their 7th year of business and expanded to a Downtown location two years ago.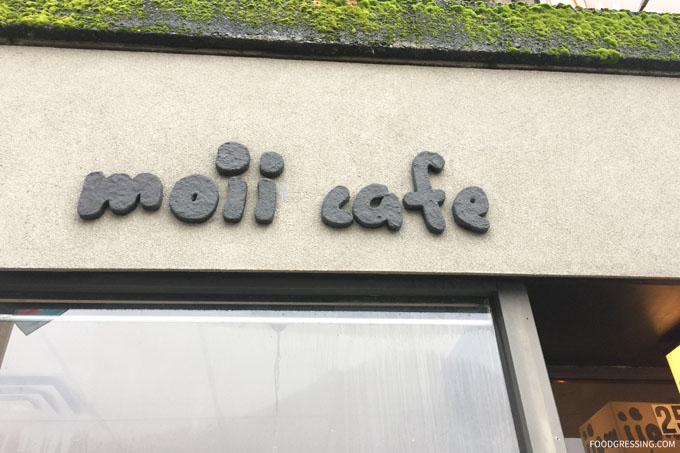 Note: This is not a sponsored post. This drinks were not complimentary. I did not receive any compensation or incentive to share about my experience. The restaurant did not know that I am a blogger.
Looking back at my old review, it doesn't look like the interior of Moii Cafe has changed. Still looks to be a cozy student hangout with lots of cute, vintage decor.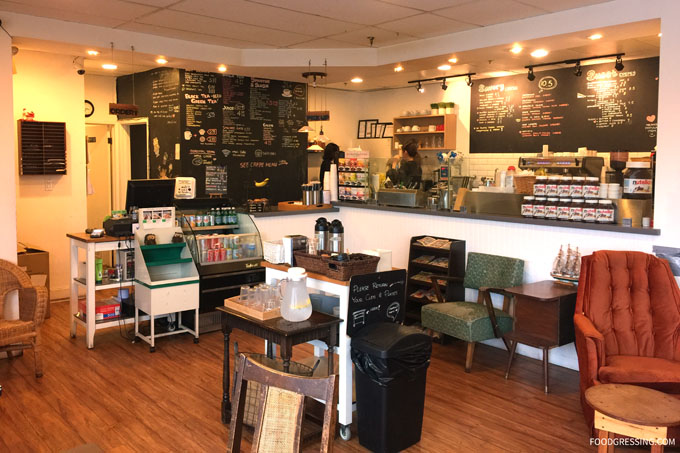 And during my visit, I noticed quite a few people working on their laptops. The environment at Moii Cafe is pretty quiet and conducive to getting work or studying done.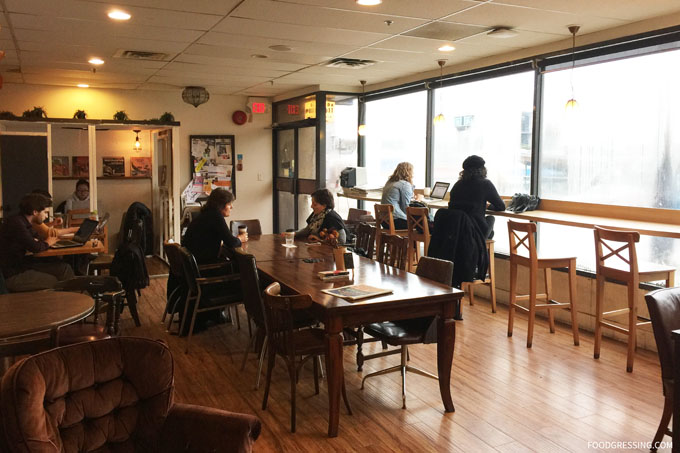 I ordered two bubble tea: a taro flavour (picture left) and a lavender flavour (picture right). Both were about $5 including pearls.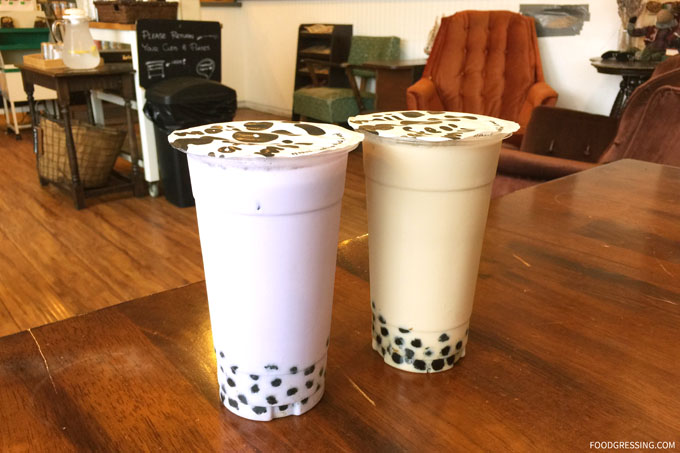 The taro bubble tea had your standard, artificial tasting powder taro flavour. The lavender bubble tea seemed to be a unique offering and I hadn't seen it being offered at other bubble tea shops locally. It tasted very good with some floral notes. I liked how it didn't taste like dish soap or perfume. The tapioca pearls were solid: smooth and slightly soft on the outside, but chewy through to the middle with a slightly increasing level of firmness.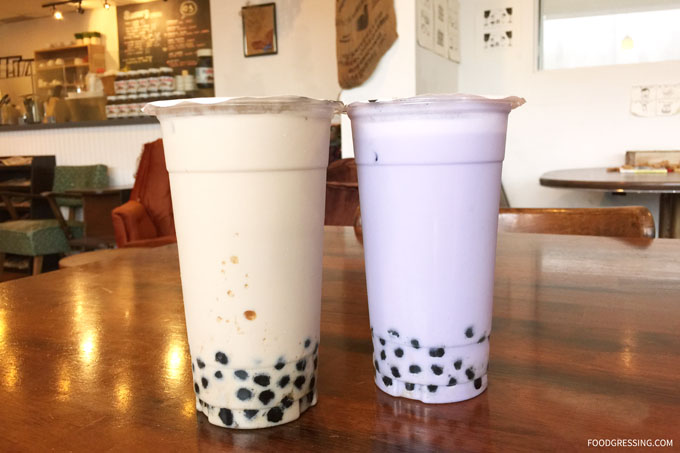 Overall Impression
For an independent, local cafe, I think Moii offers decent bubble tea. I'd return for the lavender flavour. Rating: 4/5
RELATED: Moii Cafe Review, Downtown Location of Moii Cafe Now Open
Facebook: @MoiiCafe