Does McDonald's have a rewards program?
McDonald's Canada just refreshed customer loyalty program to MyMcDonald's Rewards where you earn points for certain McDonald's menu items like coffee, burgers, donuts and ice cream cones.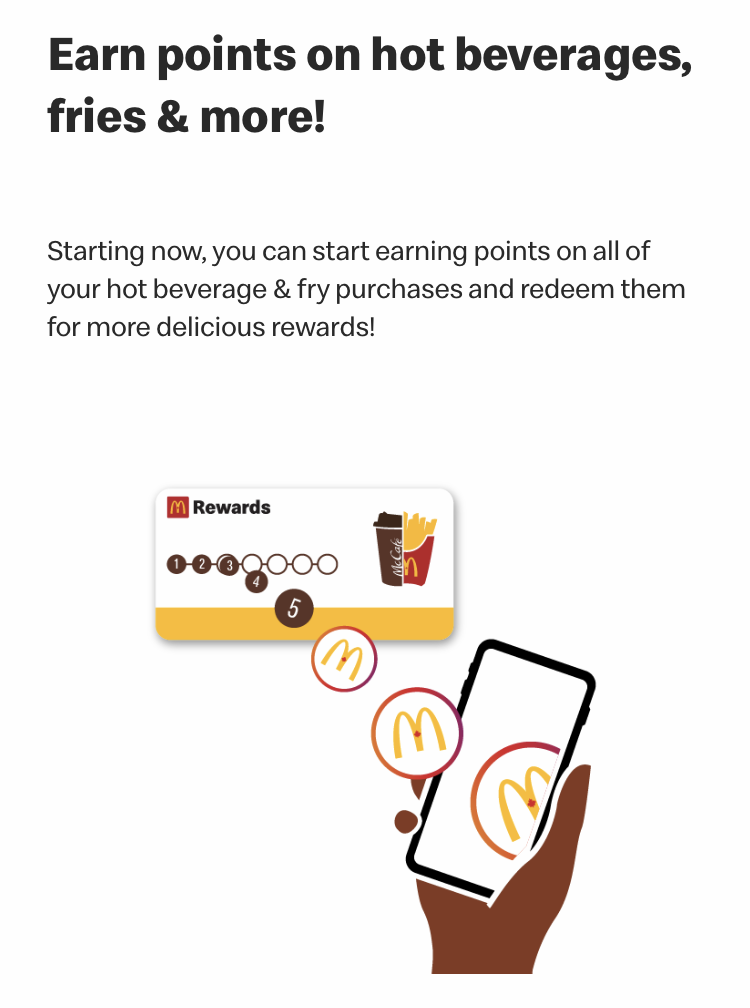 How do you get Mcdonald's Rewards 2021?
To start collecting points towards the free items, you will need to download the McDonald's app and set up an account.
You earn points on all hot beverage and fries purchases.
You get points automatically when you order using the McDonald's app.
If you order in person at a the restaurant or use the Drive Thru, you will need to present your 4-digit code from the McDonald's app.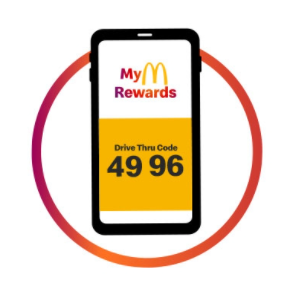 You can link your credit card details to the app so you can pay with a 4-digit code when ordering.
What are McDonald's Rewards 2021 levels?
The rewards are organized by tier which you need to unlock by earning more points.
There are 5 Tiers (2,000 pointsl 4,000 points; 6,000 pooints; 10,000 points; and 14,000 points) and 22 different types of rewards.
Tier 1: Redeem for 2,000 points
Any size iced coffee
2 Donuts
Any size premium roast coffee
Vanilla cone
Any size tea
Hash brown until 11 a.m.
Tier 2: Redeem for 4,000 points
Any size latte
Sausage McMuffin
Cheese burger
Any size fries
Tier 3: Redeem for 6,000 points
McMuffin breakfast sandwich
McDouble
Snack size McFlurry
Junior Chicken
Tier 4: Redeem for 10,000 points
Happy Meal
6 chicken McNuggets
McMuffin extra value meal
Big Mac
Tier 5: Redeem for 14,000 points
10 chicken McNuggets
Quarter Pounder with cheese extra value meal
Big Mac Extra Value Meal
McChicken Extra Value Meal
How do you get Bonus Points?
They offer bonus points opportunities to help you earn points faster.
You can earn 5,000 bonus points with your first MyMcDonald's Rewards Purchase. That is enough for 2 Tier 1 level rewards or 1 Tier 2 level reward.
Sometimes, they have 2 x points from 3 pm – 5 pm, Monday – Friday with a minimum of $1 pre-tax purchase required.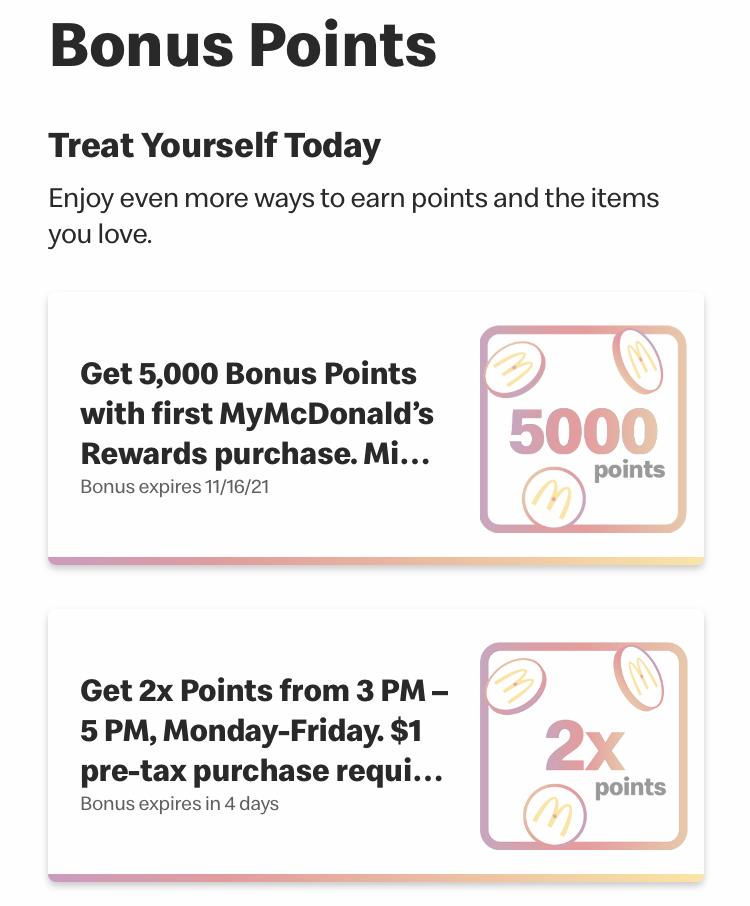 What about McDonald's Rewards Punches?
Any punches you have will be converted into points.
For every punch, you'll receive 300 points.