Mazesoba is ramen noodles without soup or also known as Japanese dry ramen or Japanese gan main. Maze means "to mix" and soba means "noodles." Here are a few places in Metro Vancouver where you can enjoy mazesoba.
Kokoro Tokyo Mazesoba
Kokoro Tokyo Mazesoba was founded in Tokyo in 2013 and has outposts in Japan, Indonesia, Korea, Spain, Singapore and Thailand.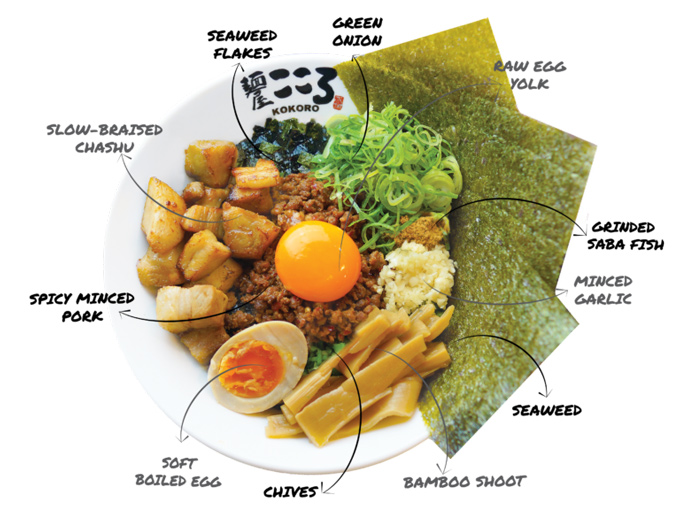 At Kokora, in-house multi-grain soba noodles are served with spicy hot minced pork, raw egg yolk, seaweed, chashu, green onion, bamboo shoot, minced garlic and so forth on top.
Kokora has two locations in Metro Vancouver: Downtown on Seymour, North Vancovuer and Coquitlam.
Kokoro Tokyo Mazesoba
551 Seymour Street, Vancouver
100 1st St E, North Vancouver, BC
#109 – 531 North Road, Coquitlam
www.menyakokoro.com
By Zubu
Locally owned and operated Zubu serves Mazesoba with thick noodles, sansho sauce, diced pork chashu, minced garlic, kikurage, bean sprouts, green onion, and spiced crispy garlic oil.
I tried the Mazesoba from Zubu Park Royal (below is my photo) and found it wonderfully delicious. Recommend!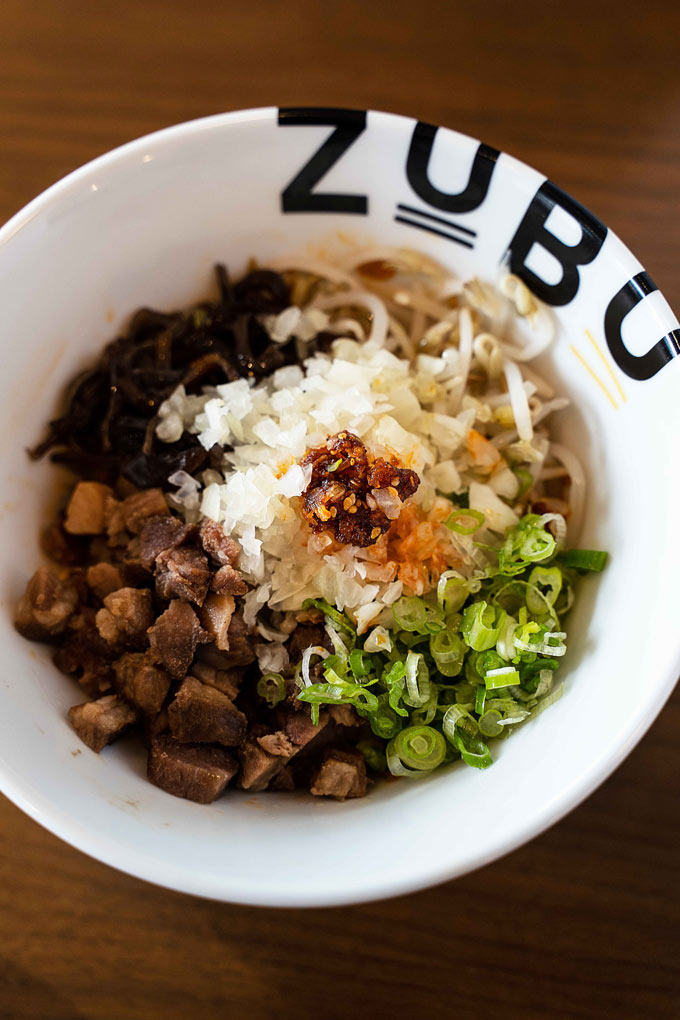 Zubu has three restaurant locations (Kerrisdale, Metrotown and Park Royal) which as Mazesoba on the menu.
Zubu
4575 Central Blvd M01, Burnaby, BC
2129 W 41st Ave, Vancouver, BC
788 Main St, West Vancouver, BC
www.byzubu.com
Kajiken Vancouver
Japan's top mazesoba brand, Kajiken, is opening an outpost in Vancouver. Their signature item is, however, the Mazesoba Nagoya Style which is dry ramen noodles with spicy minced pork, soft boiled egg, seafood and chopped vegetables.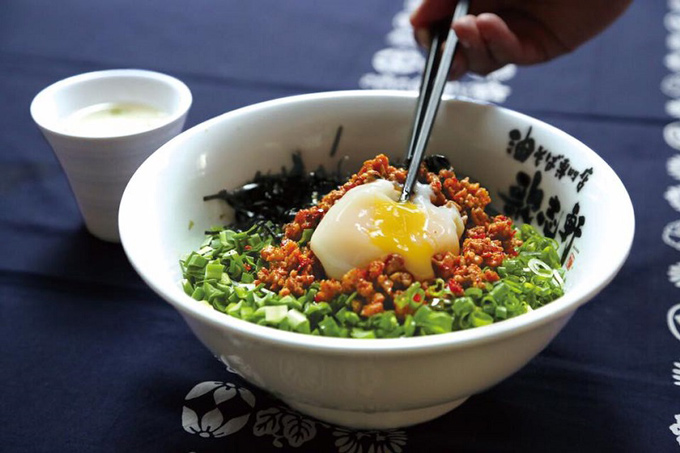 Kajiken recommends that you mix the hot noodles with their top secret sauce and oil at the bottom of the bowl for 20 seconds. If you want more kick, add vinegar and chili oil for the perfect combination of noodles, sauce, oil, chili oil and vinegar.
Find out more about the upcoming Kajiken Vancouver here.