Little Kitchen Academy is a newly founded, first of its kind cooking academy for kids and they have just started offering classes this summer.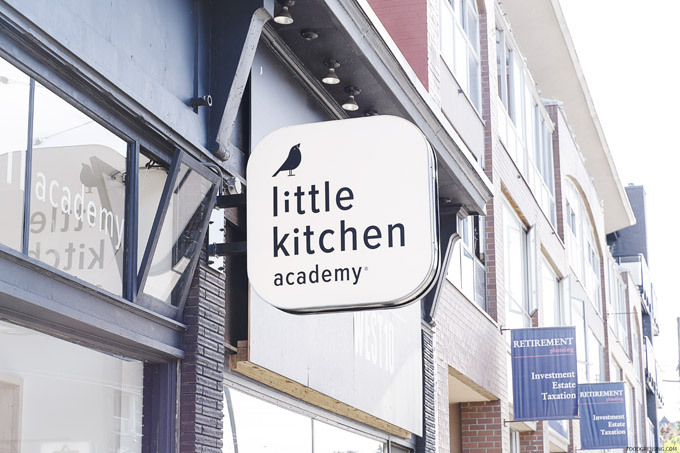 The school aims to teach kids the important life skill of cooking in a Montessori-inspired environment through creative, mindful and interactive teaching.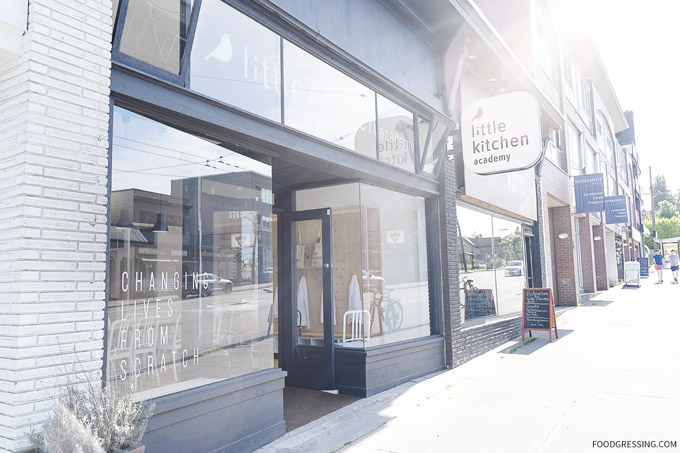 The flagship location in Vancouver is at 3744 West 10th Avenue in Kitsilano where classes run for 3 hours and host 10 students per class.
I recently visited Little Kitchen Academy where my son had the opportunity to be part of a class.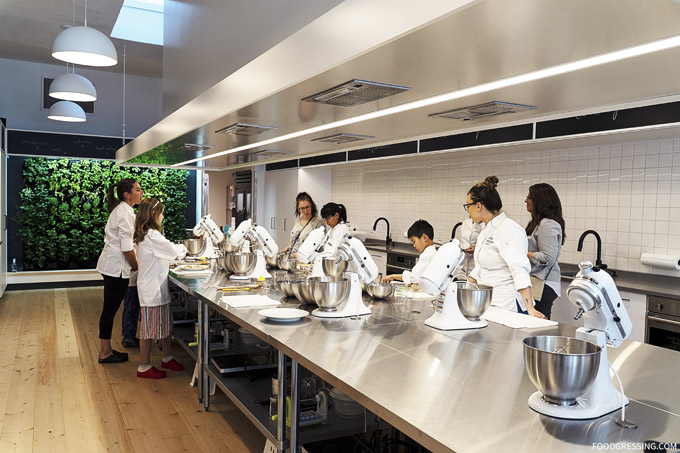 The shiny, bright and modern teaching area which was outfitted with cooking stations complete with oven, cooktop, and individual equipment (look at those Kitchenaid mixers!) was certainly impressive.
Each three-hour class will have kids learn through counting, measuring, touching and preparing food. The academy aims to support kids in learning how to eat right by prepare their own food.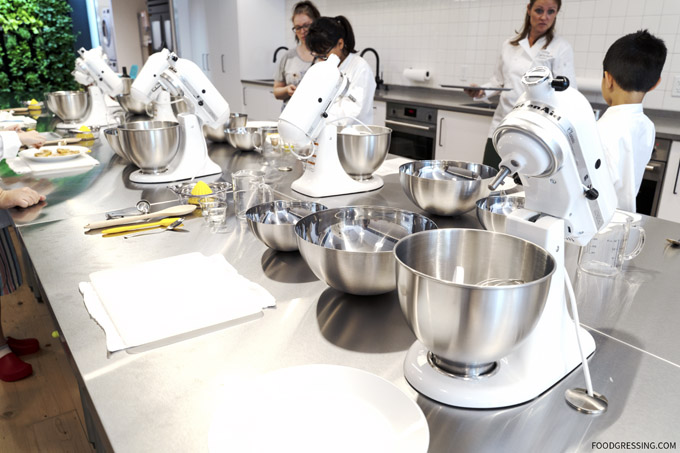 Each student dons a chef coat and is fitted in Birkenstock kitchen shoes.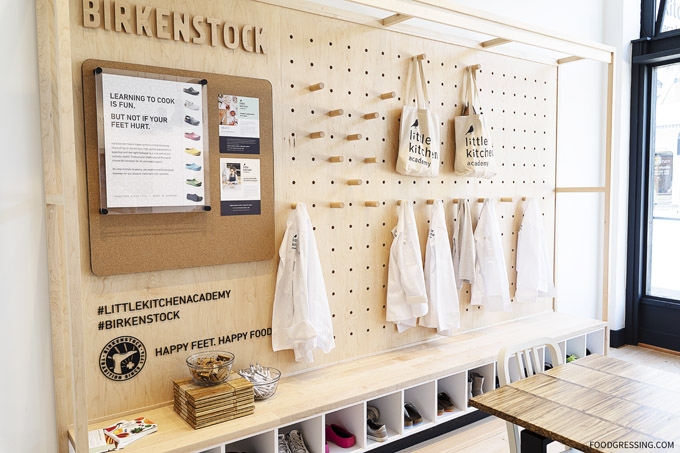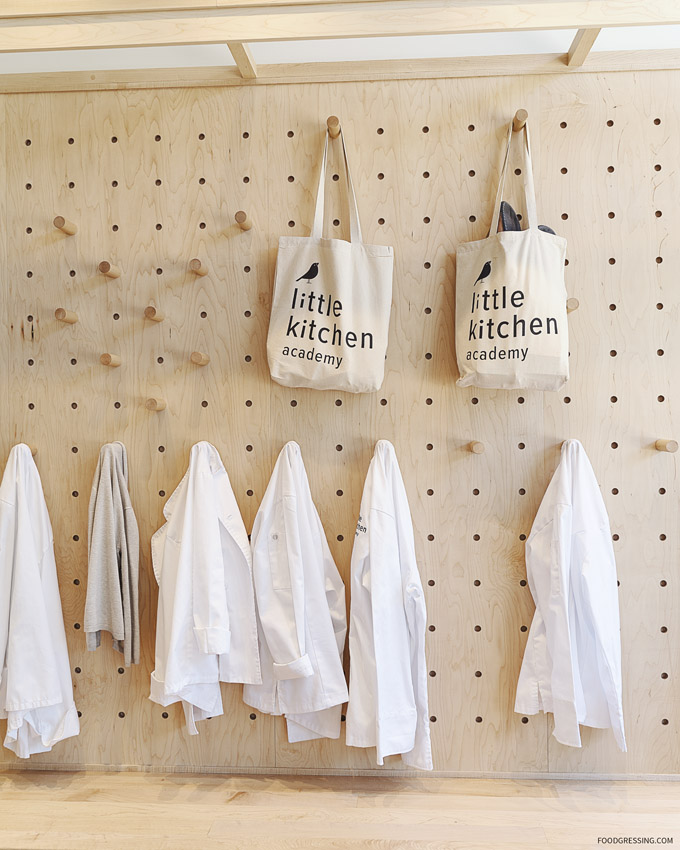 My son learned to make a watermelon and strawberry salsa with toast and he had so much fun throughout the class. The teacher was so lovely and patient and guided him in the steps for the recipe. I was so happy to see him so focused!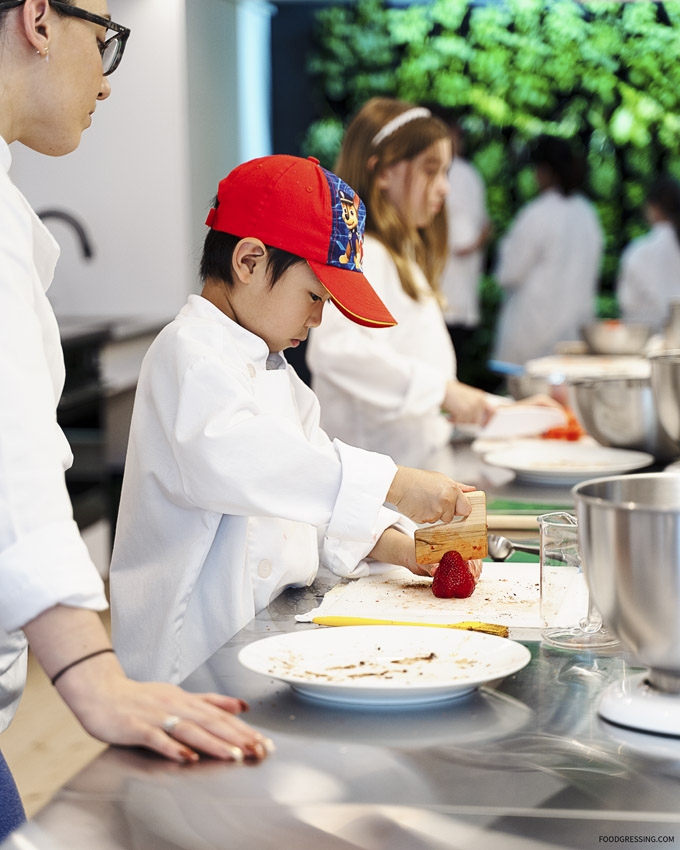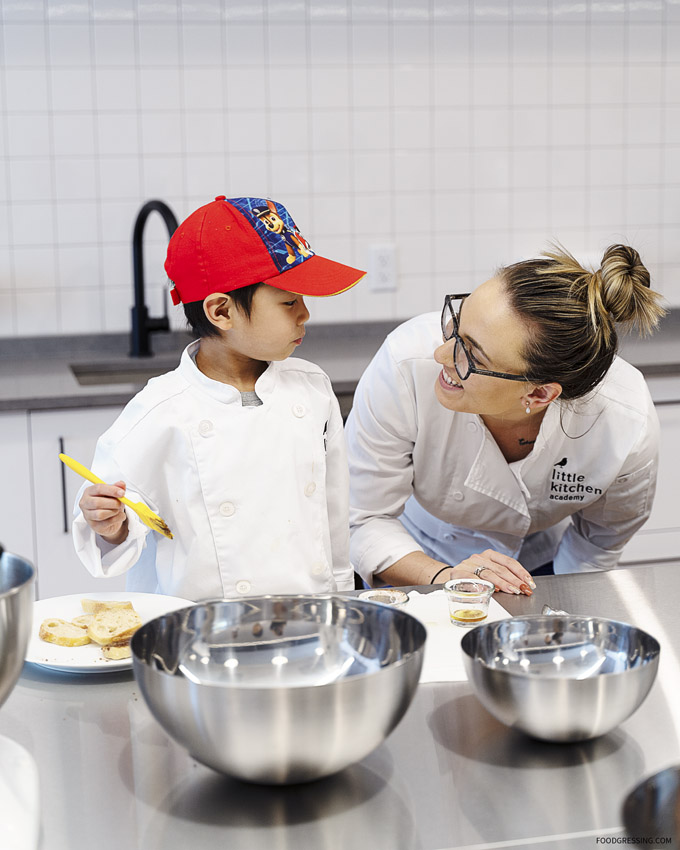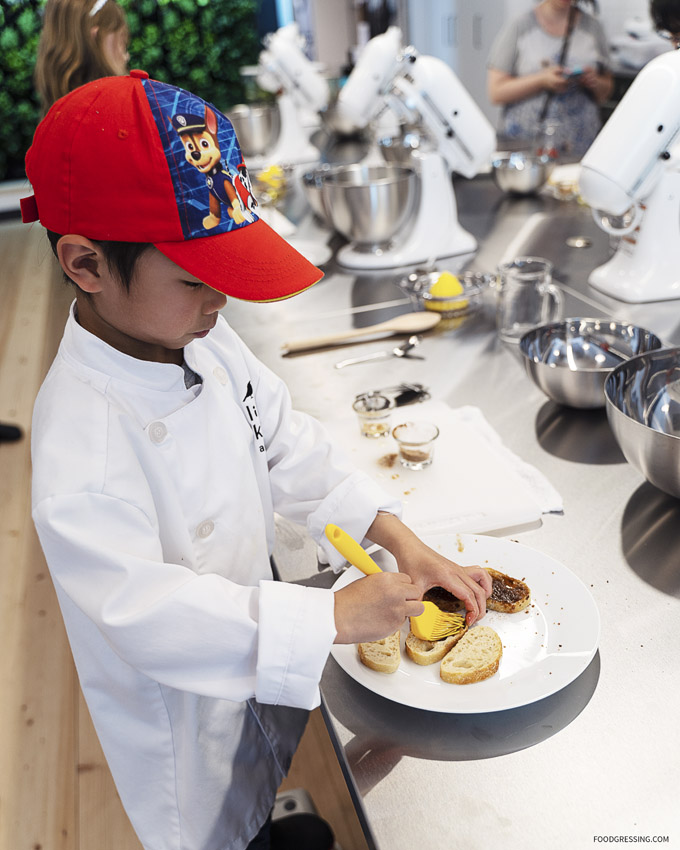 The living food wall is an exciting feature of Little Kitchen Academy as kids can go up and see, learn about and collect fresh herbs for their recipe.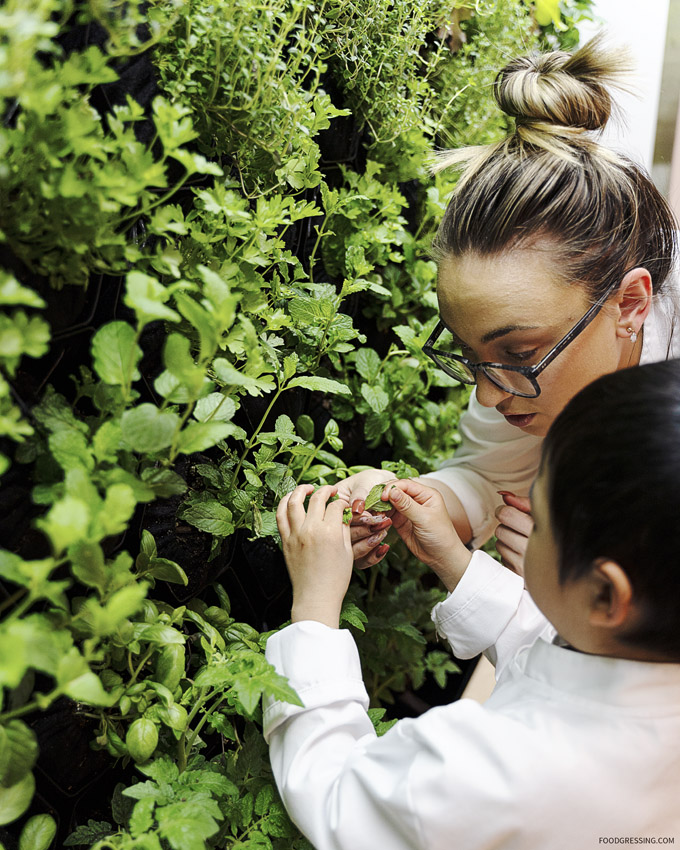 Table manners are also learned by sharing meals around the academy's communal table. It is made from over 33,000 recycled chopsticks, and the chairs are made from recycled plastic bottles.
There are different options for summer sessions right now including weeklong camps (5 days, 3 hours per day), or weekends only (once a week either Saturday or Sunday). The cost comes out to be $25/hr which I thought was very reasonable for what you get.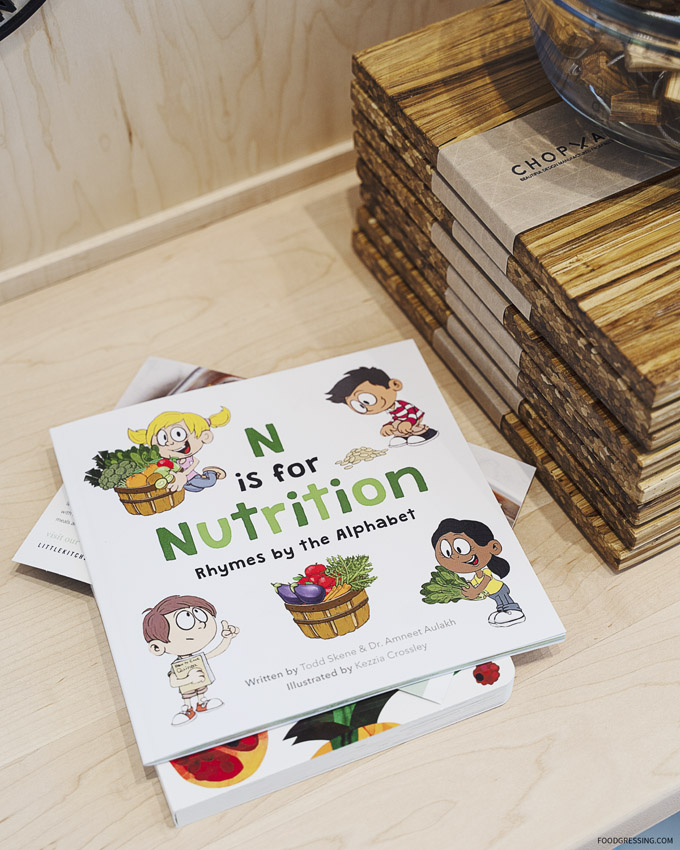 Little Kitchen Academy has also partnered with world-renowned chef, best-selling author and restauranteur Cat Cora to enable an authentic, sustainable experience.
Cat Cora made television history when she became the first-ever female Iron Chef on Iron Chef America. She also became the first female inducted into The American Academy of Chefs Culinary Hall of Fame, went on to cook at two 3-star Michelin restaurants in France and is the founder of her own non-profit charitable organization, Chefs for Humanity.
The Kitsilano flagship location is currently the only opened location but there are already has plans for other chapters around the Lower Mainland and globally.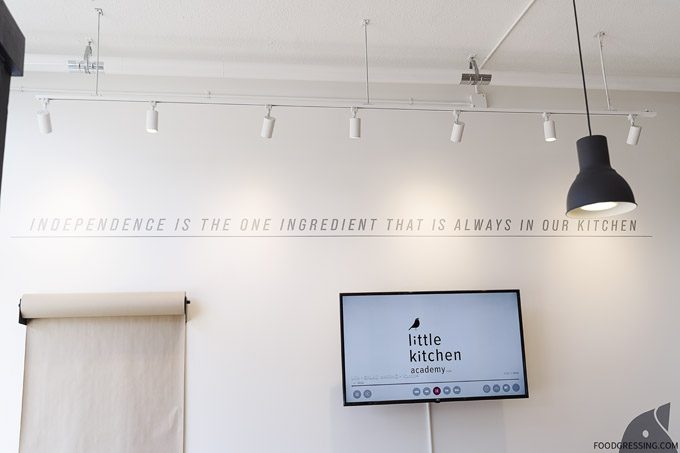 For more information, visit www.littlekitchenacademy.com
---
Little Kitchen Academy
3744 West 10th Ave, Vancouver, BC
www.littlekitchenacademy.com