It's back, Like short shorts and sunburns: White Spot Blueberry Pie Bundle!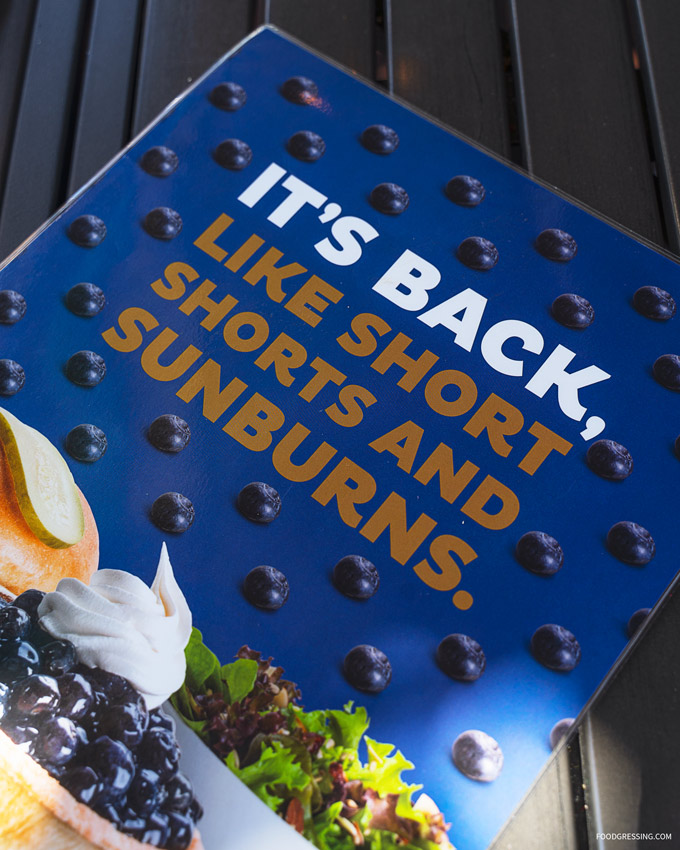 The bundle includes a Legendary Burger, The Spot's Salad & fresh BC Blueberry Pie for $15.99.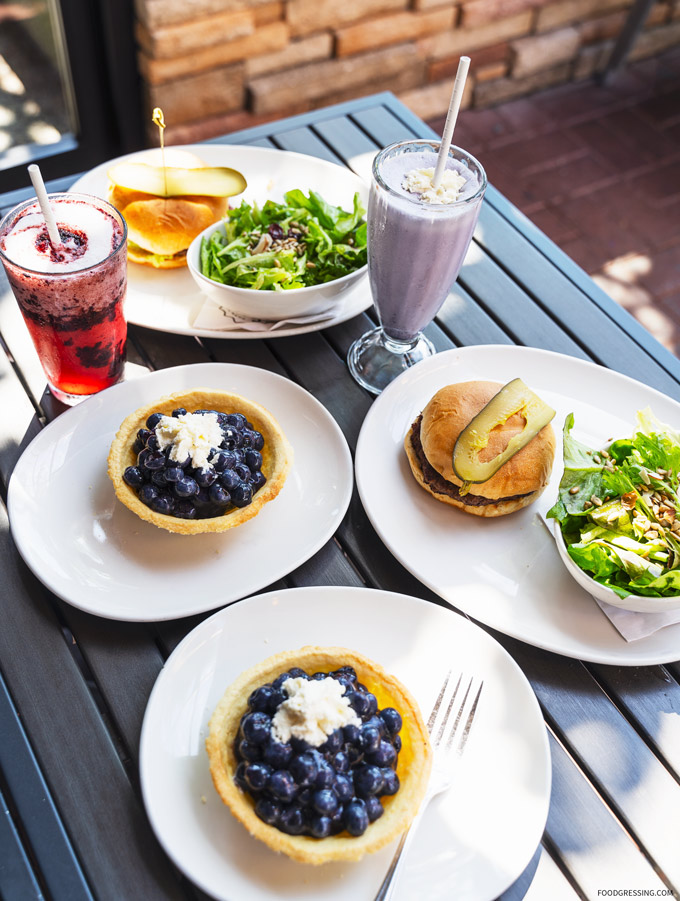 You can also add a personal-sized fresh blueberry pie to any entree for $3.00 or try it on its own for $4.99.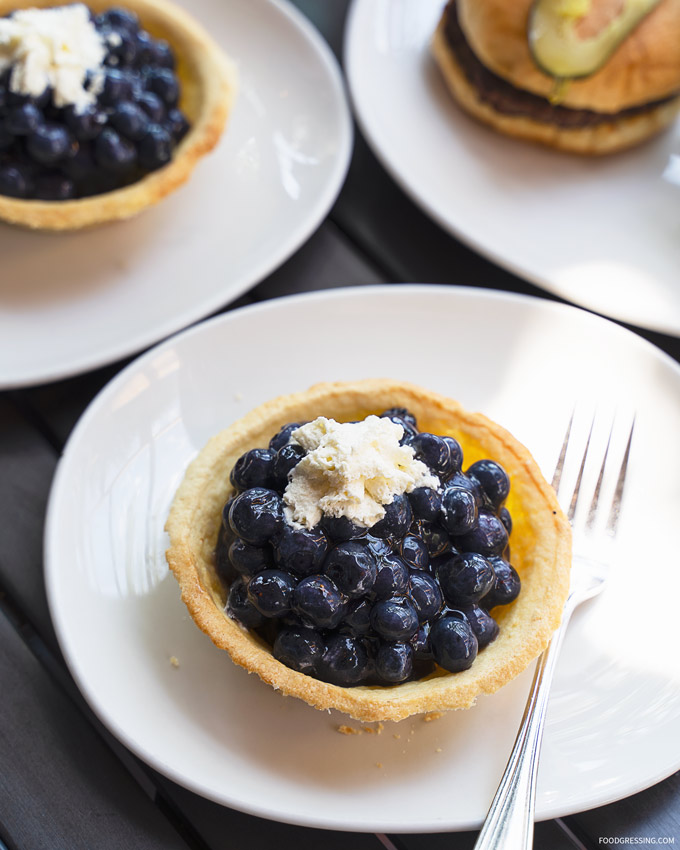 Whitespot also has a few blueberry-focused drinks in alcoholic and non-alcoholic varieties.
We enjoyed the Blueberry Milkshake and Very Berry Frozen Lemonade. The best part is that they give you extra milkshake on the side as the milkshake glass is smaller than the amount they make on order.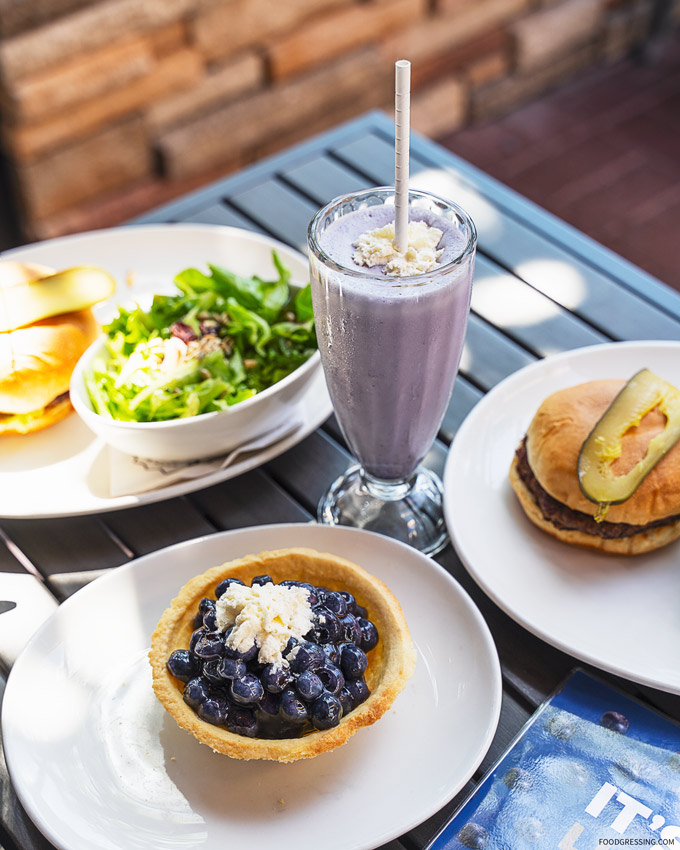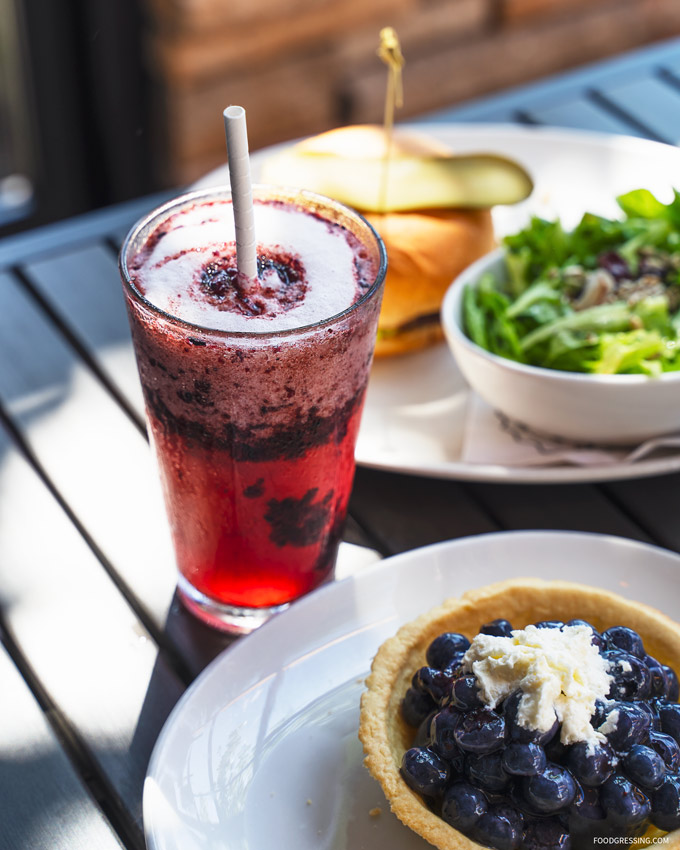 I didn't know this before but White Spot buys more local ingredients than any other full-service restaurant chain in BC.
For example, the blueberries are from the Fraser Valley; the salad greens are local; the tomatoes are from Delta, BC; the eggs are BC farm-fresh and so forth. Always great to support local!