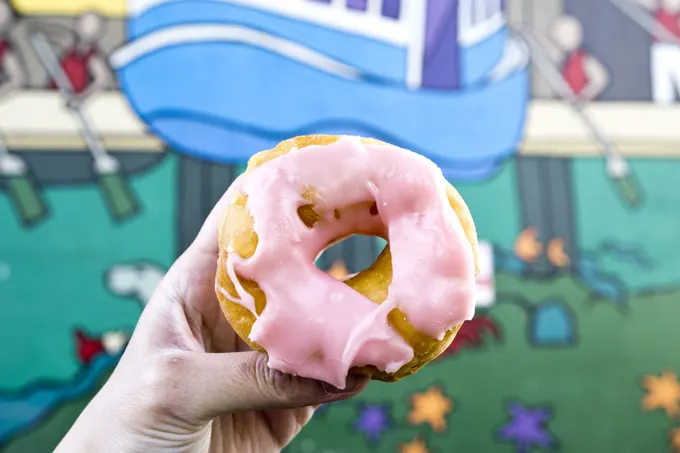 Lee's Donuts on Granville Island has been around for over 35 years. Such longevity can be attributed to their yummy donuts enjoyed by tourists and locals. $2 can get you fresh made donut, which seems like a great deal at a touristy place like Granville Island.
Lining up for Lee's Donuts
Lee's Donuts is located inside the Granville Island Public Market. There always seems to be a line when I go there. I find myself waiting with a mix of tourists and locals which is interesting.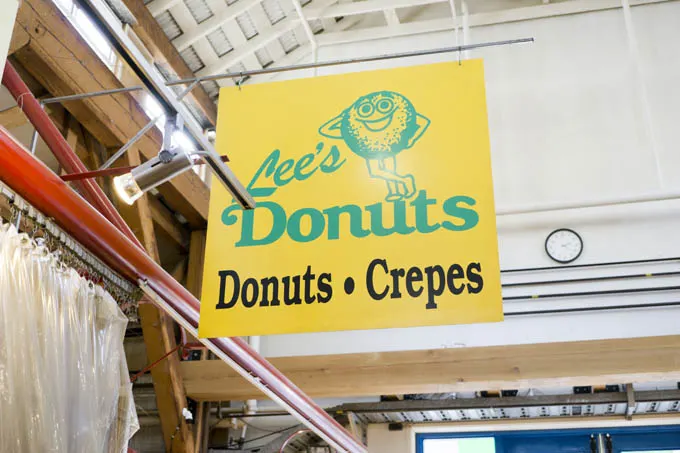 Aside from donuts, they also have crepes, fritters, long johns, and muffins as well.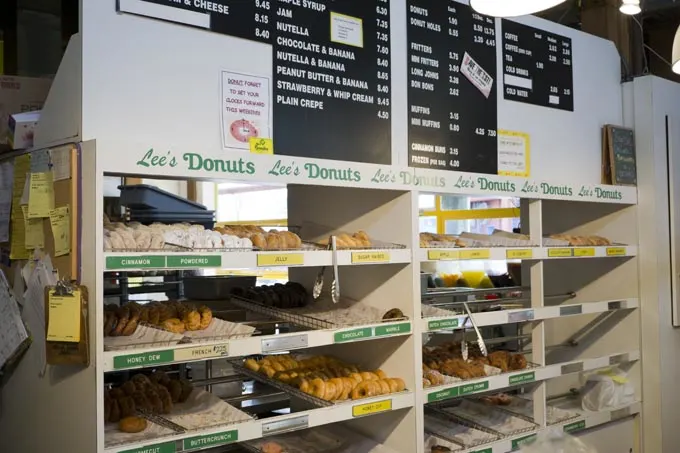 Delectable Donuts
On our Granville Island trip today, we went for chocolate sprinkle and strawberry donuts. They both had delicious icings, a nice crunchy texture on the outside with a fluffy softness inside. The best thing is that they are not *overly* sweet. Afterwards, we took a Granville Island Ferry back to Downtown Vancouver and I played around with some donut-tography.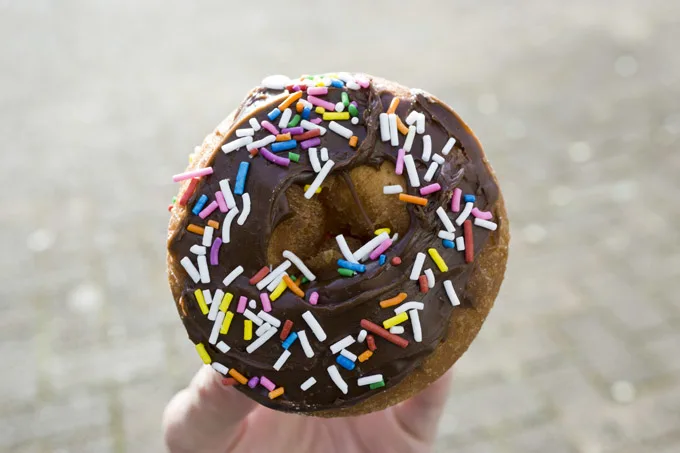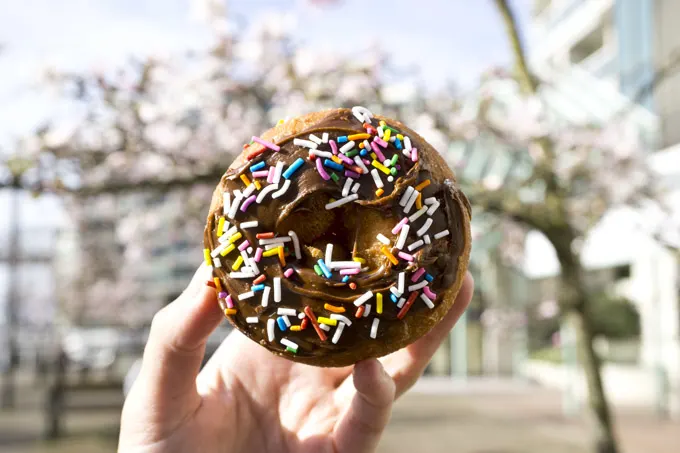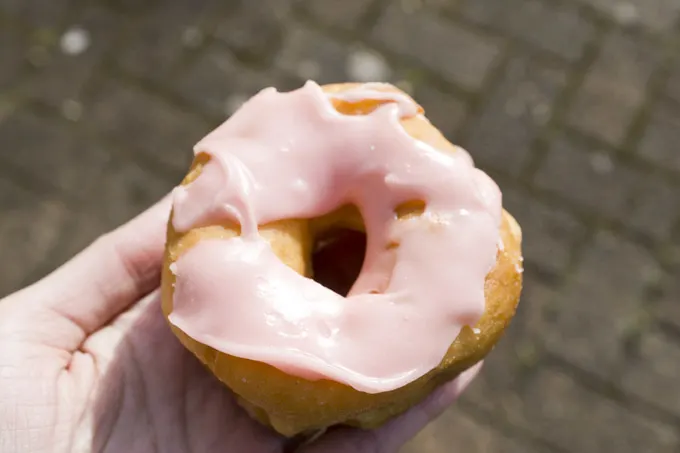 Great snacks
Lee's Donuts make great affordable snacks while you are strolling around Granville Island. The most popular donut is the honey glazed. There is a great selection of donuts so there is likely something for everyone!
For more of my Granville Island eats, follow the tag Granville Island.