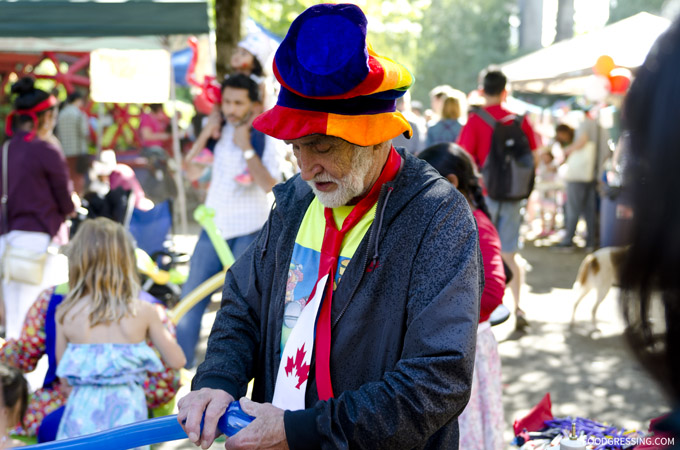 This year, we decided to change things up a bit this year by celebrating Canada Day on Granville Island.  There were lots of festivities and family-friendly entertainment including a parade, live performers, performers and more.  It was a warm, sunny day and the island was packed with festive party-goers.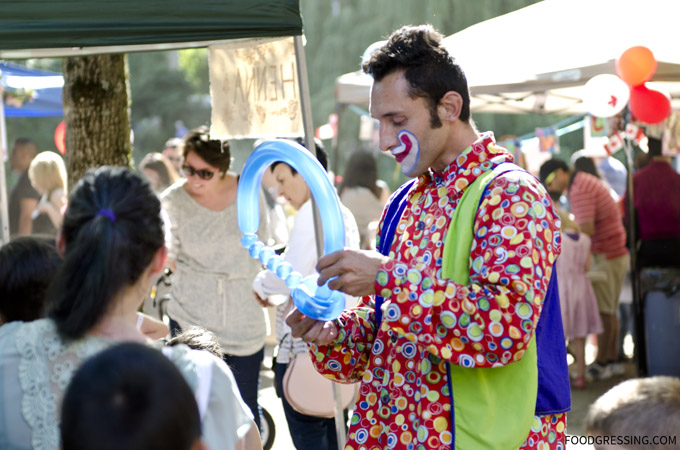 I had read online that Lee's Donuts was creating a special Canada Day donut.  And since it had been quite a while since my last visit to Lee's, I thought it would be great to get their special donut.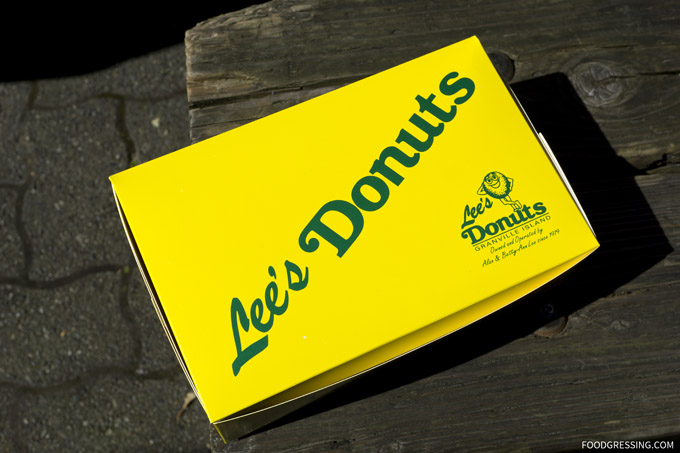 If you're not familiar with Lee's Donuts, they have been around for over 35 years.  Such longevity can be attributed to their fresh baked donuts enjoyed by tourists and locals.  $2 can get you freshly made donut, which seems like a great deal at a touristy place like Granville Island.  Located inside the Granville Island Public Market, Lee's generally has a line up.  On this Canada Day, the line up was not excessive and I got my donuts in no time.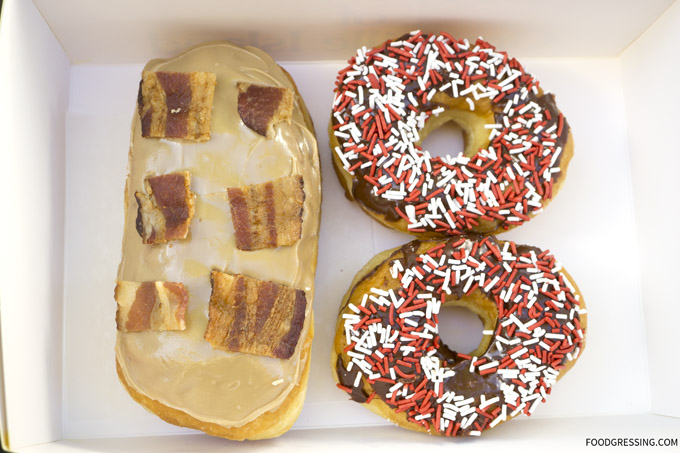 The special Canada Day donut had chocolate icing and red and white sprinkles.  Tasty icing, crunchy on the outside and fluffy on the inside.  Scrumptious!  Priced at $2, it was very reasonable.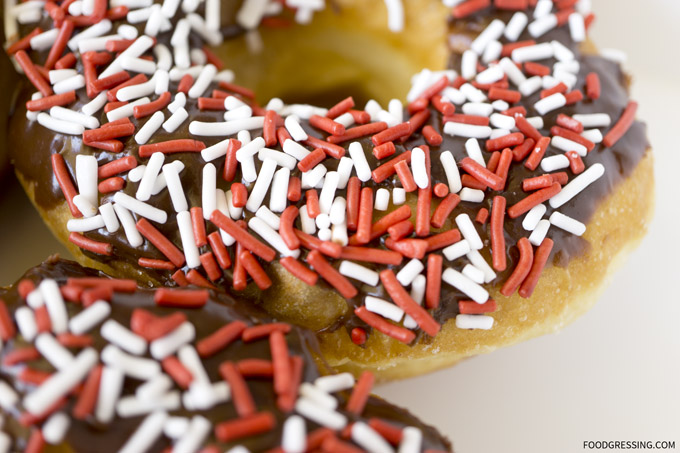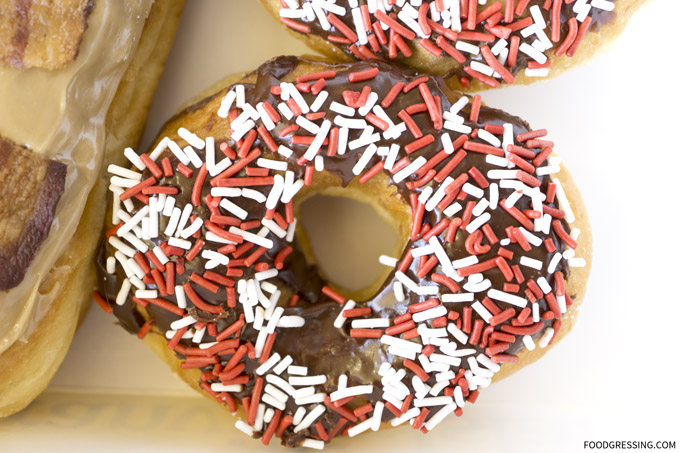 I also got a maple bacon donut ($4.50) which seemed like a good one for Canada Day.  A little sweet and a little savoury.  Quite a delectable goodie.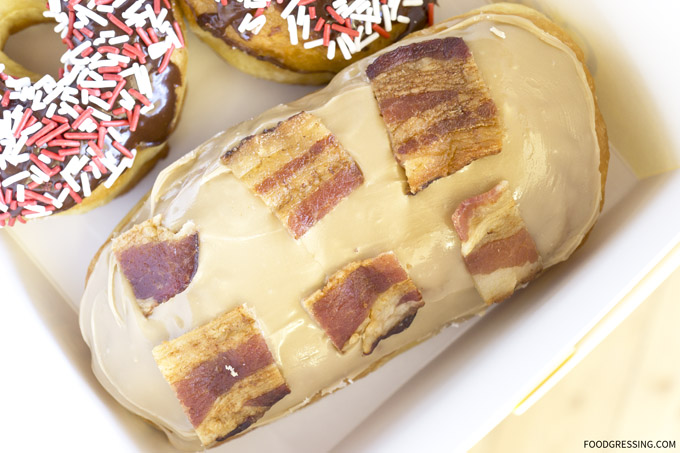 All in all, Lee's donuts make great treats to be had on any occasion.  Be sure to check them out next time you visit Granville Island.  Rating: 5/5
For more Granville Island eats, follow this tag.