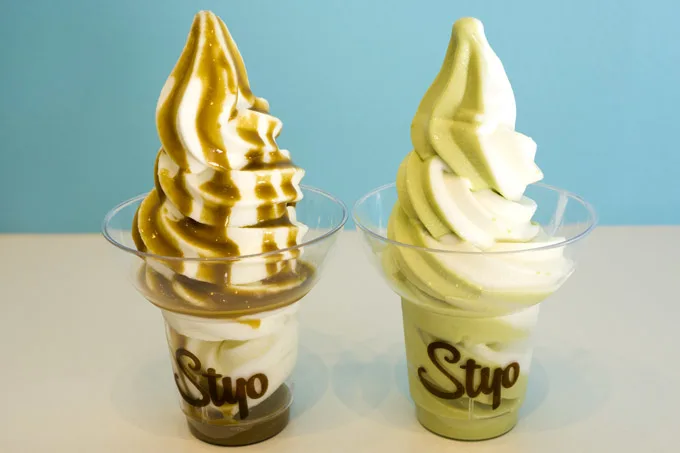 I recently saw that there was a Social Shopper deal for Styo, a dessert shop in the West End. I took a look at their Facebook page and became interested in trying out their desserts after seeing pictures of their colorful frozen yogurts. There are two options for the Social Shopper Deal: $8 for 2 large frozen yogurt parfaits or $12 for 2 savoury waffles with choice of Fronados frozen yogurt or drinks. I chose the latter option and we headed out to Styo on a sunny Vancouver afternoon. We found the Styo a bit hard to find because they had no signage of their shop name above their door. However, they had signs on the walkway which helped us to identify their place.
Styo means Frozen Yogurt in Style
Pronounced "Stahy-oh", Styo means "frozen yogurt in style." Their menu includes yogurt parfaits, fronados, fresh blended yogurts, waffles and smoothies. Their frozen yogurt is made with organic yogurt.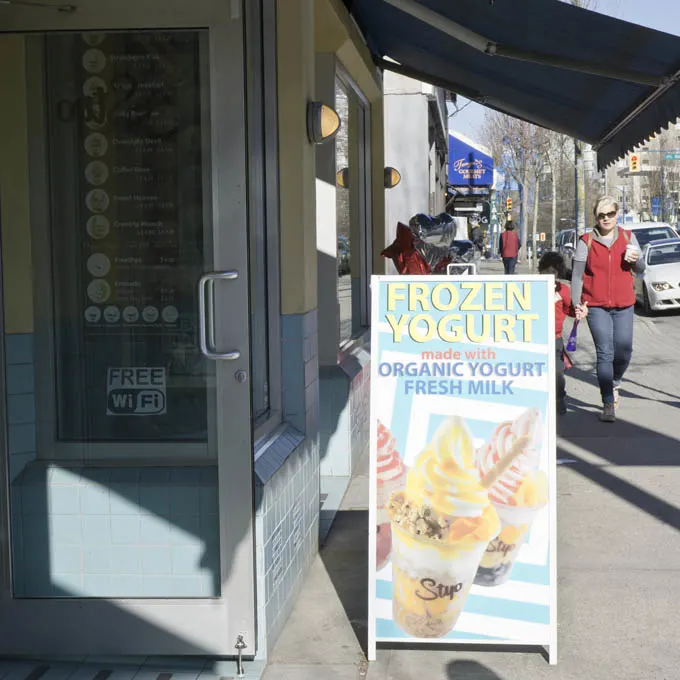 Waffle selections include both sweet and savoury with the fillings *inside* and are made fresh-to-order.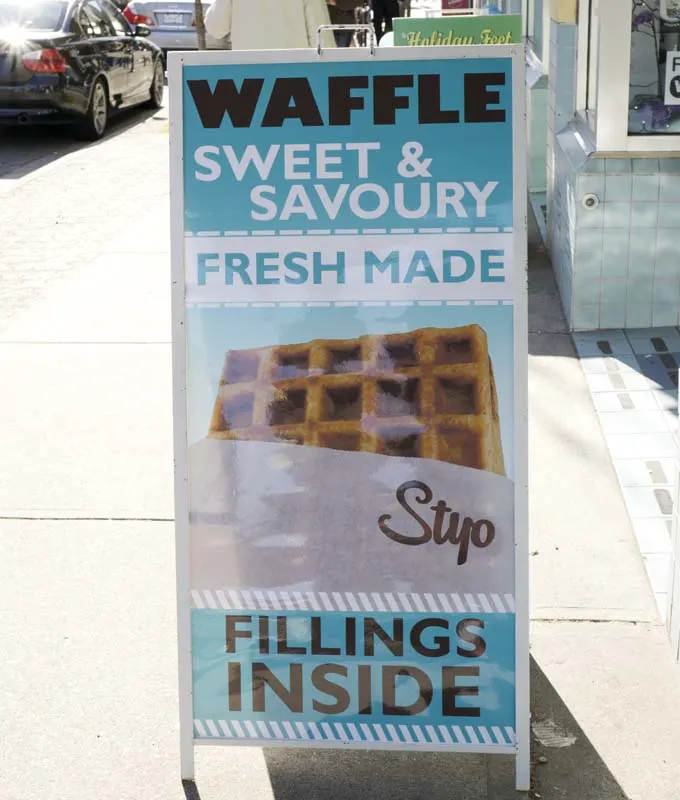 Styo looked very clean and chic inside.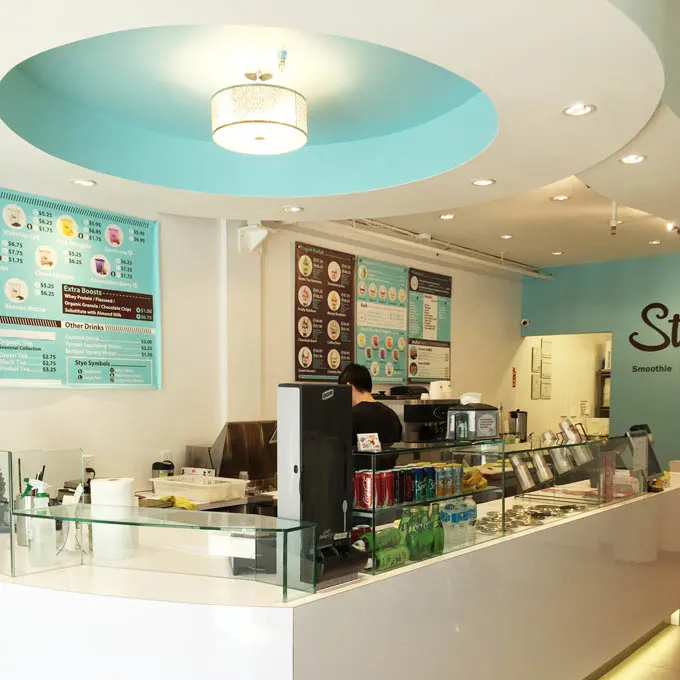 Fronado
We chose the green tea/twist ($3.95) and cappucino fronados ($4.00), which were nice and light. I enjoyed the green tea fronado more as it was sweeter than the cappucino one.
Waffles with fillings inside
At Styo, do not expect a waffle with toppings. In fact, the fillings are inside the waffle. We chose the tuna melt ($7.50) and ham and cheese ($6.50). I only took one photo as both savoury waffles look exactly the same. The waffle texture was very much like a croissant and was very crispy and delicious. The fillings were tasty but I prefer the tuna melt as it had a stronger taste.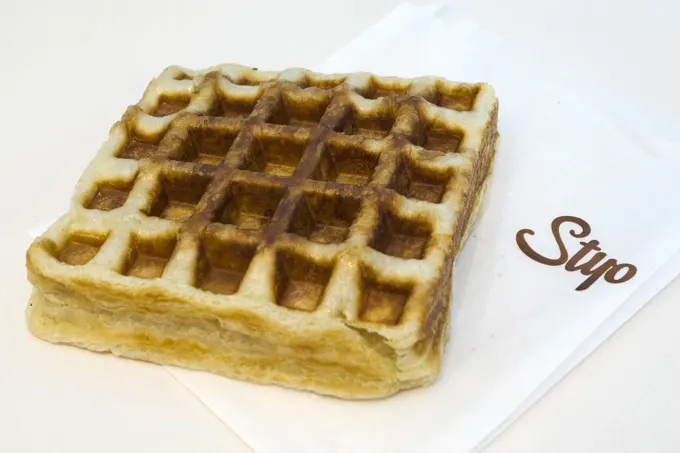 In terms of pricing, some may consider Styo's desserts a bit more expensive. However, Styo uses organic yogurt and their waffles are made fresh-to-order. Furthermore, their waffles are slightly more complicated since the fillings are on the inside.
If you are in the West End and in the mood for some frozen yogurt or waffles, consider heading to Styo for some fun eats.