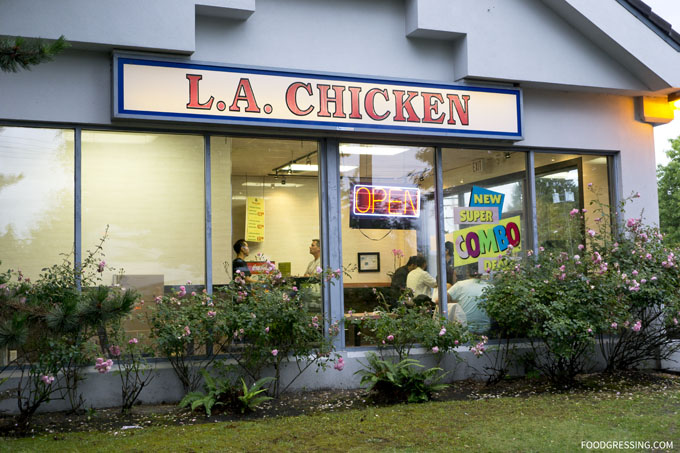 If you make good fried chicken, people will come. And that is the case with L.A. Chicken, a casual fried chicken joint located in an unassuming Richmond strip mall. Recently, I visited L.A. Chicken with my family and two other friends one Saturday night for some fried chicken debauchery.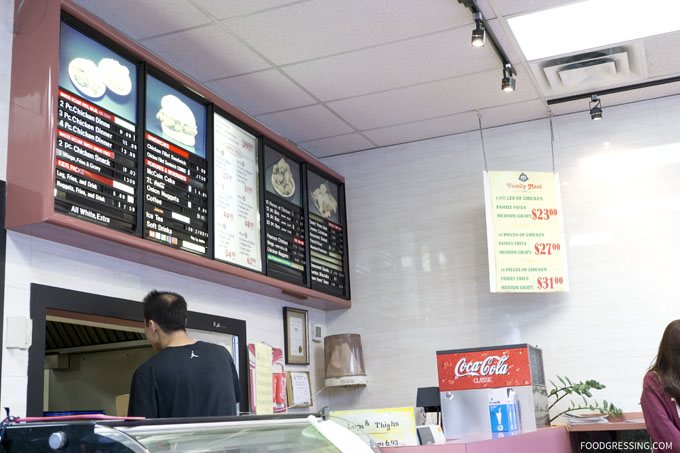 Dine-in or Takeout
Getting takeout seems to be a popular and practical option. There are just a few dining tables and counter along the window and side wall. The decor itself is very reminiscent of the 80's or 90's. Our party of 5 manged to get two tables and push them together. While we dined-in for over 1.5 hour,s I didn't see any staff come around and wipe any tables during that time. My advice would be to bring some wet wipes to clean the table tops if you want to eat-in.
L.A. Chicken Menu
L.A. Chicken doesn't have an official website or social media. However, one L.A. Chicken fan created an unofficial website with restaurant information, menu photos and even showcases Instagram photos with #LAChicken. You can find the full L.A. Chicken menu there. L.A. Chicken offers many combo options including choice of sides like fries, salad and even rice! If you want rice as your side, L.A. Chicken is most definitely for you.
What We Tried
My family had the 10 piece Family Meal (half regular and half spicy recipe) with fries and gravy ($27); our friends had the 10 piece leg and thigh with regular recipe ($19).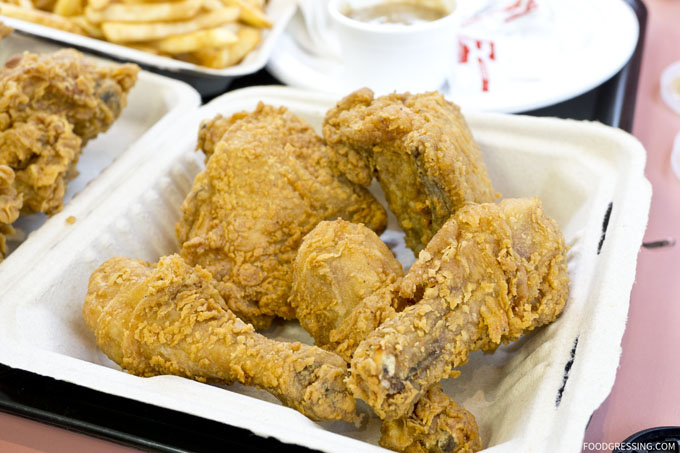 If there ever is such thing as fried chicken heaven, this would be it. With chicken made-to-order, the pieces were piping hot when we received them. Every bite was simply full of delight. The chicken was wonderfully juicy and the skin…oh the skin! It was super crispy and so good that it could make a grown man cry.
The regular recipe is pretty similar to that of KFC while the spicy recipe had a more crunchy batter like Church's chicken. The spicy recipe wasn't super spicy but I was comfortable with just the gentle kick.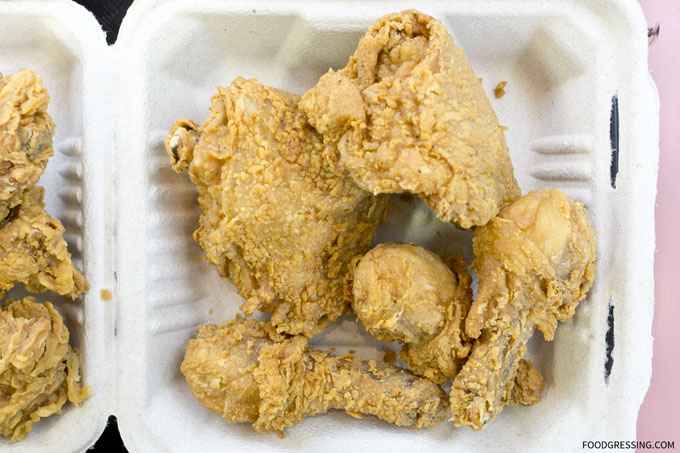 Their fries aren't much to write home about – pretty average in my opinion. The gravy was flavourful and comforting.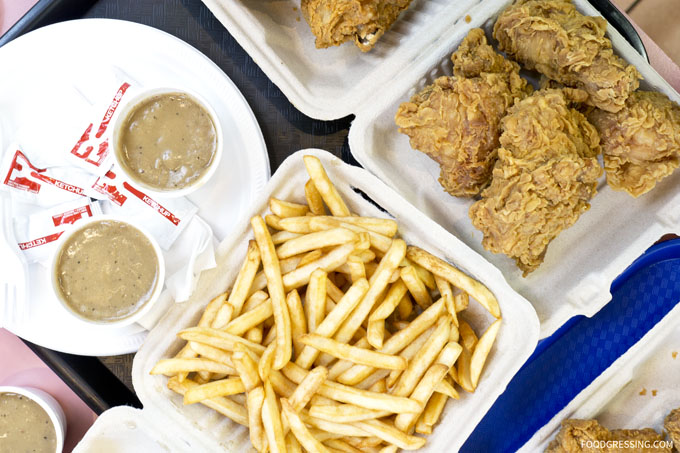 Overall Impression of L.A. Chicken
All in all, L.A. Chicken is quite the greasy pleasure. I'd personally return just for the spicy recipe because of that crazy good crunchy batter. As to whether they're better than KFC or Church's, I'd say definitely better than KFC and on par with Church's. Church's fried chicken skin is just too good. But one thing is that L.A. Chicken is a local business and it's a wonderful thing to support them. Rating: 4.5/5