When it comes to top Japanese restaurants in Vancouver, Kingyo Izakaya on Denman is undoubtedly one of them. This year, Vancouver Magazine named Kingyo as top chain restaurant and top restaurant in the West End. They came in second place for top casual Japanese behind Kinome. Known for a lively and upbeat atmosphere and innovative small plates and bento boxes, Kingyo is one of those places where all foodies in Vancouver need to try at least once. Here is a review of my lunch experiences at Kingyo these past several months.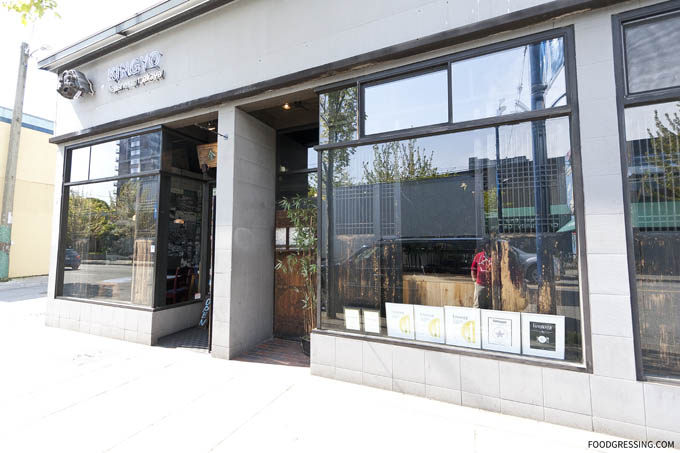 Sleek Interior
Upon entering the restaurant, the staff will boisterously greet you. I was immediately impressed with the sleek interior space that is rustic-inspired with shiny, lacquer finished wooden tables. There is one communal table surrounding a row of beautiful, green bamboo. And it's so tall that it's practically a curtain – you wouldn't be able to see the person across from you.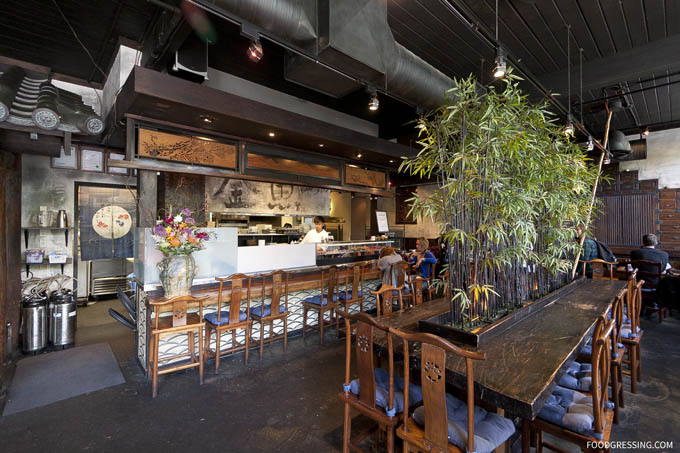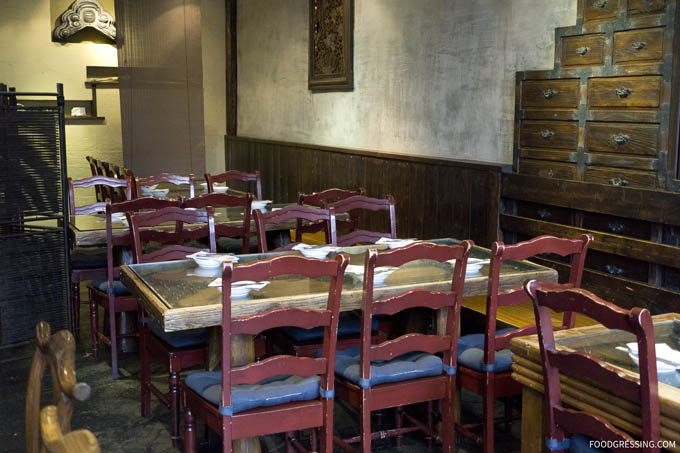 What We Tried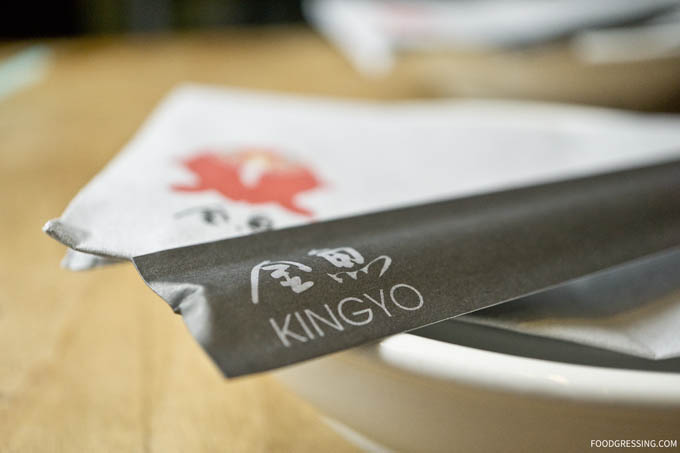 One exclusive offering at Kingyo is their assorted deluxe bento box ($20). Limited to only 10 sets per day, it is best to pre-order by phone (no pre-payment needed). The bento box is kind of like a sampling of their menu and includes 12 small dishes. The dishes included in the set change from time to time apparently. Mine included the following (to the best of my ability):
Miso soup
Marinated vegetables
Pickled vegetables
Rice
Tuna tataki
Chicken karaage
Chashu
Salad
Fried tuna
Fried salmon
Agedeshi tofu
Tamagoyaki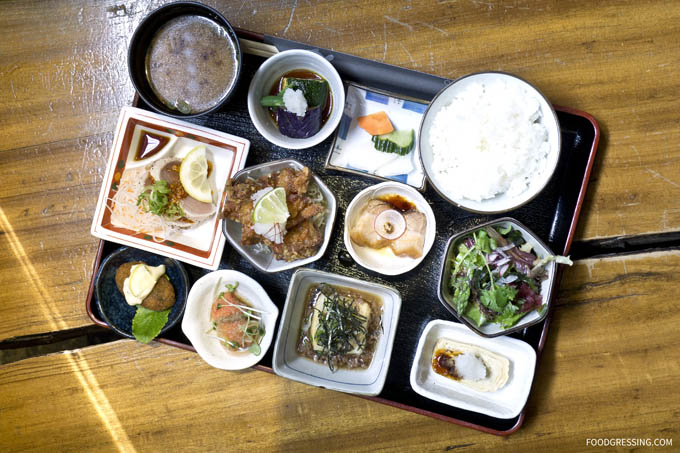 The fried salmon was lightly battered and had a tangy sauce.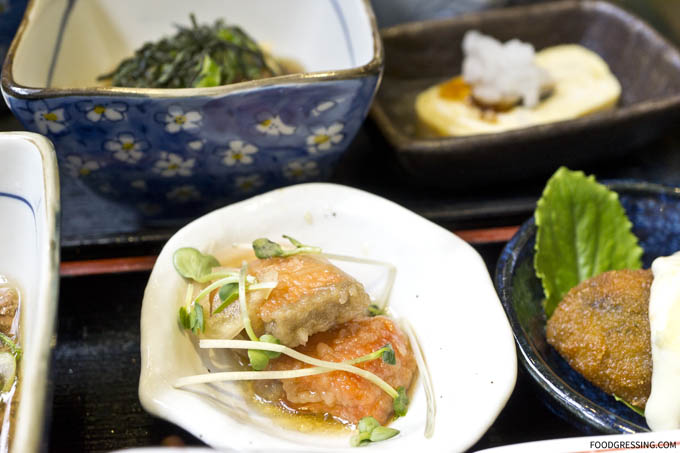 The chashu piece was fatty and succulent.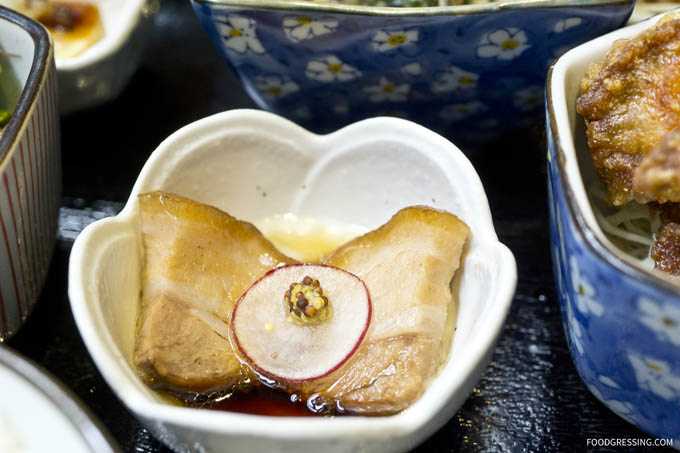 The fried tuna was topped with a dill cream sauce and lemon slice. A bit of a zesty flavour to it.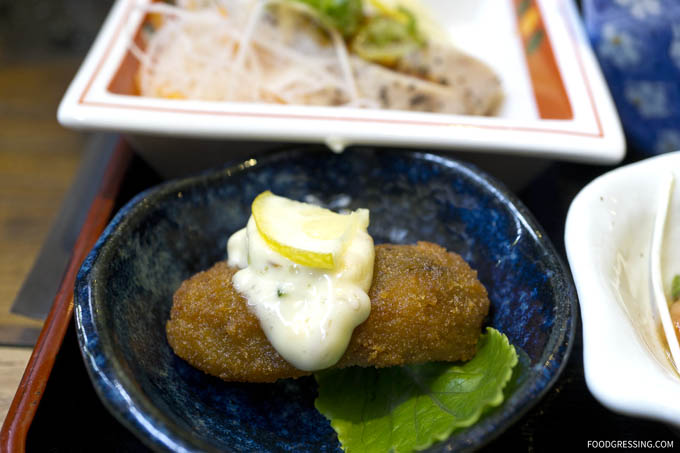 The marinated vegetables (eggplant, cucumber, green bean) were crunchy in texture.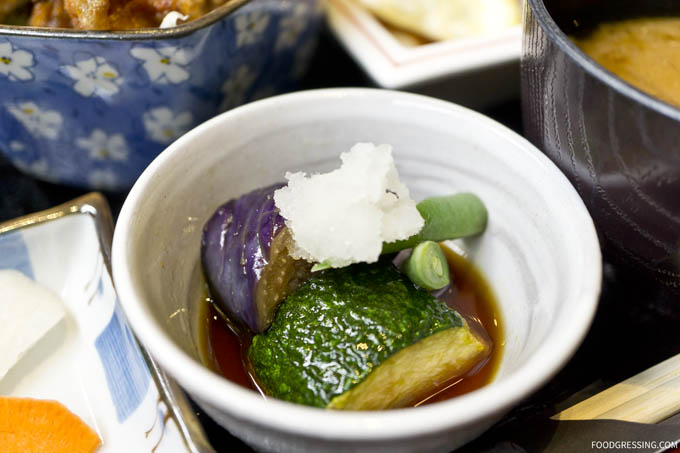 The tuna tataki was luscious, buttery and tasty. The sauce that came with it had a nice spicy kick and had some garlic chips.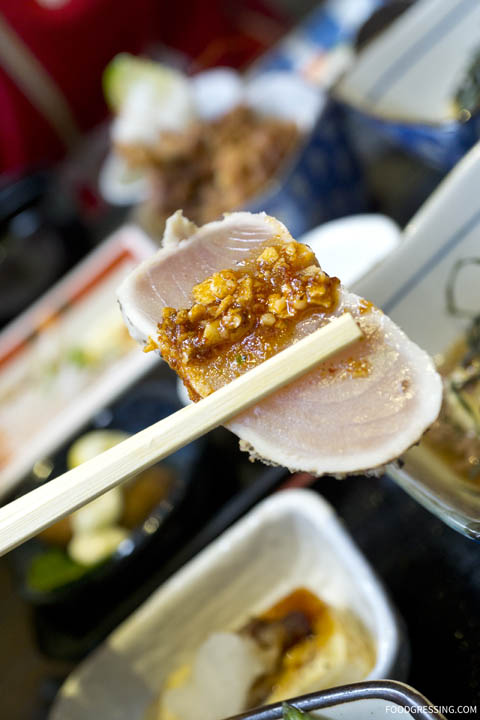 The salad wasn't very memorable other than it had a tangy dressing.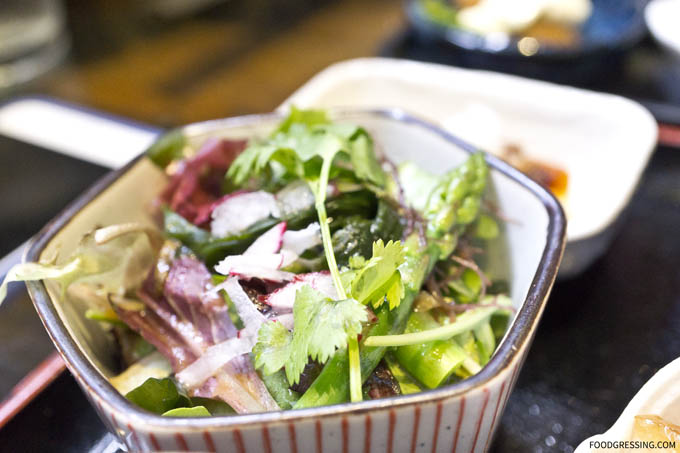 The chicken karaage was juicy, tender but a bit too oily and heavy. The batter could be lighter and crispier.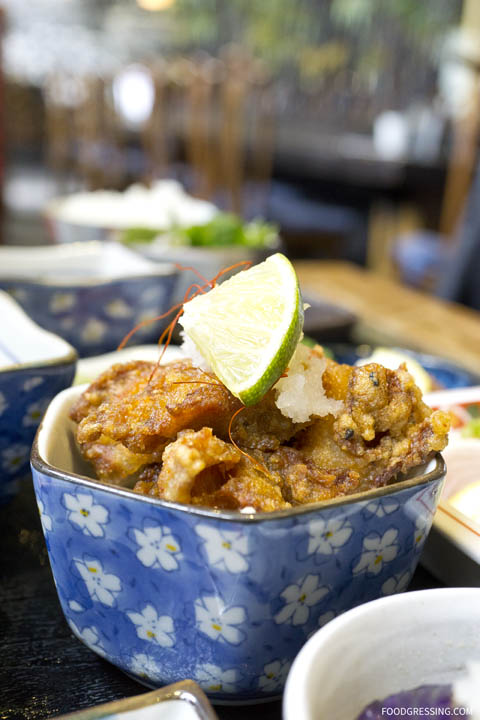 On another lunch occasion, my husband and I tried the AAA + Beef Fillet Steak Bowl ($15.80), Pork Kakuni Bowl ($13.80) and Ahi Tuna & Avocado Carpaccio ($12.80).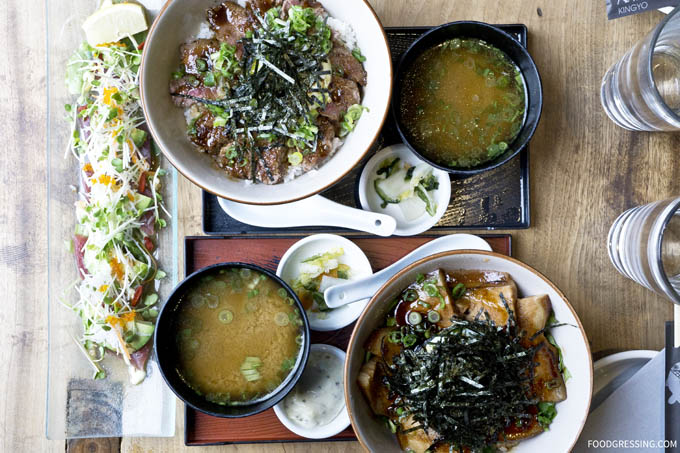 The ahi tuna slices were wonderfully thin. The avocado gave the tuna even more of a buttery feel while the wasabi-mayo and soy based dressing imparted a fresh clean flavour.
The chashu in the Pork Kakuni Bowl had been slow-stewed for 6 hours. I loved the ultra tender texture which was melt-in-your-mouth delicious. The meat was served on rice and topped with a half-boiled egg. The dish was overall on the sweeter side.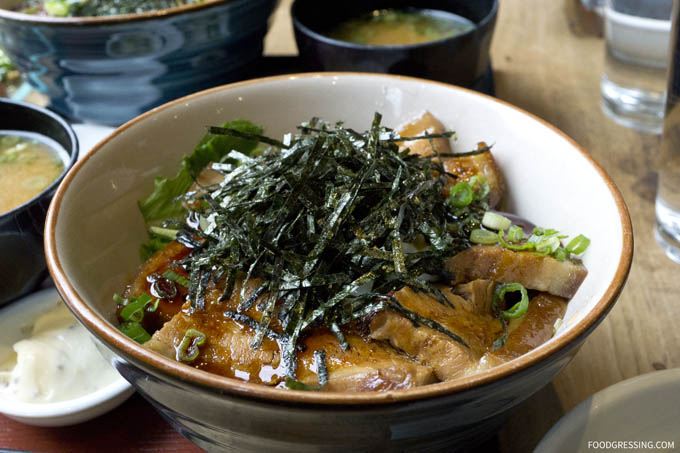 \
The AAA + Beef Fillet Steak Bowl also had wonderfully tender meat. It was more on the savoury side with balsamic vinegar, wasabi, butter and soy sauce.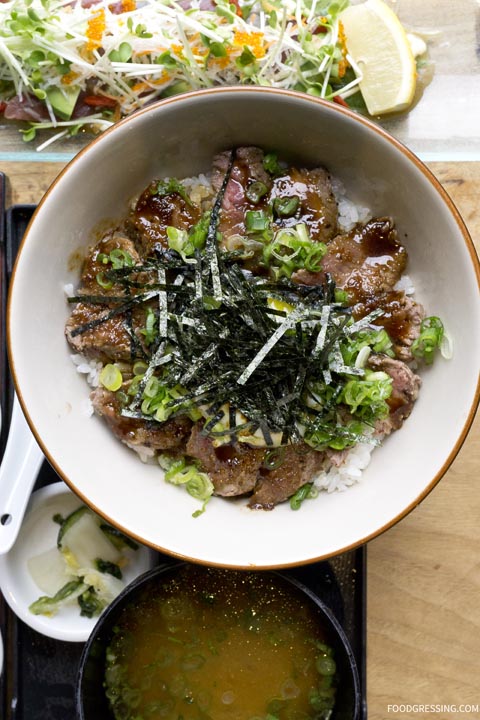 Overall Impression of Kingyo
Flavourful, hearty and tasty lunch dishes at Kingyo in a fun, interesting, and relaxed environment. I'd be happy to return to Kingyo to try out more of their menu. Rating: 4/5
Website: Kingyo-izakaya.ca
Facebook: @Kingyo-Izakaya-居酒屋金魚/
Twitter: @KINGYO_IZAKAYA