Summer is in full swing and there would be no better way to cool from the summer heat than to enjoy some ice delicious ice cream. If you're exploring Abbotsford this summer, here are a few places to get your ice cream fix.
Birchwood Dairy Farm
At Birchwood Dairy Farm in Abbotsford, you'll find 50 flavours of homemade style ice cream made with milk produced by cows right on the farm.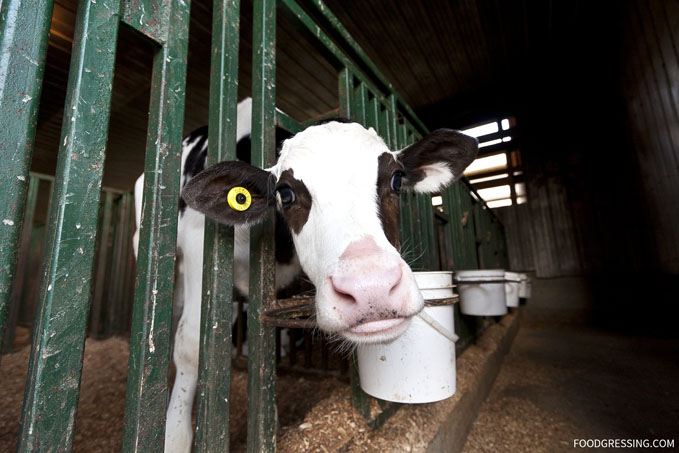 Birchwood Dairy Farm's ice cream is rich and creamy is because it is made with 16% butterfat. It's the one of the highest butterfat used in any ice cream!
Espresso chips, brownies, pecans, walnuts, and cookie dough are just some of the flavours available.
Follow this link to see my review of Birchwood Dairy Farm.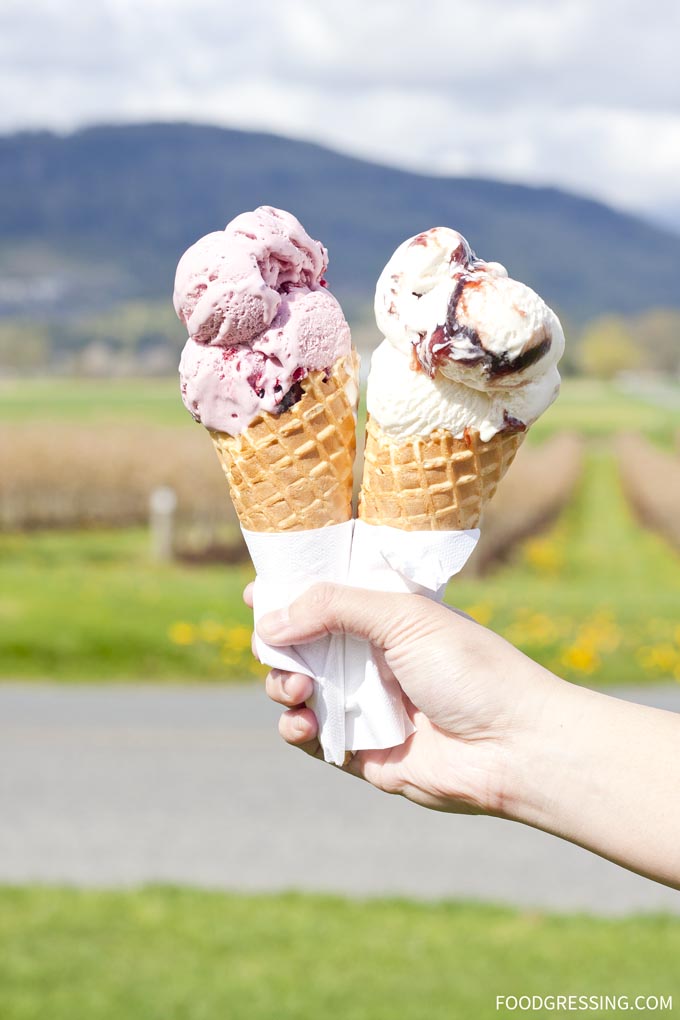 Birchwood Dairy Farm's store is open as well as their ice cream cabinet and ice cream take out window. Cones and bowls are available.
Birchwood Dairy Farm
154 Fadden Rd, Abbotsford, BC
www.birchwooddairy.com
Banter Ice Cream
Newly opened Banter Ice Cream is locally owned and operated and uses ingredients from the Fraser Valley as much as they can.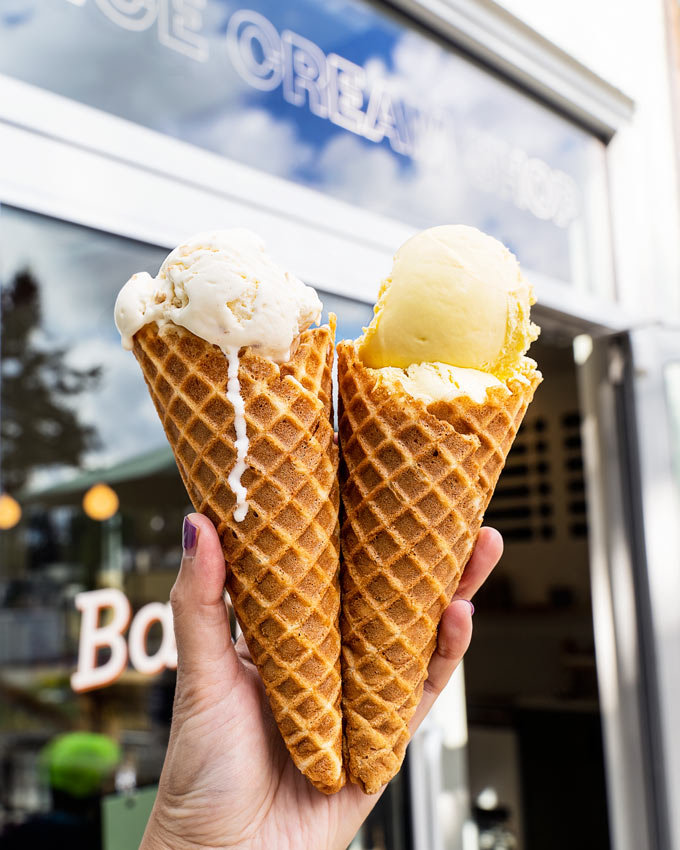 Some of the flavours they have made to date include Masala Chai, Elderflower Honey, Blueberry Lemon Basil, Whiskey Hazelnut and more.
You must try their ice cream with their housemade waffle cones made freshly just before your order. These cones are wonderfully buttery with crisp edges. PLUS the cones makes the shop smell AMAZING.
Check out my review of Banter Ice Cream here.
Banter Ice Cream
33660 S Fraser Way, Abbotsford, BC
www.bantericecream.com
Common Good Ice Cream
Common Good Ice Cream is an up and coming ice cream lounge in Downtown Abbotsford with fun, and inspiring ice cream flavours.
They are a family-run business looking to open a brick and mortar store in Abbotsford soon at 33771 George Ferguson Way.
Some of their intriguing flavours include Lavender Pistachio, White Chocolate Chilli, Strawberry Mojito, Spanish Latte, Mini Egg Cheesecake, Chipotle Chocolate, Spiked Gingerbread Eggnog, Speculaas Cookie and more.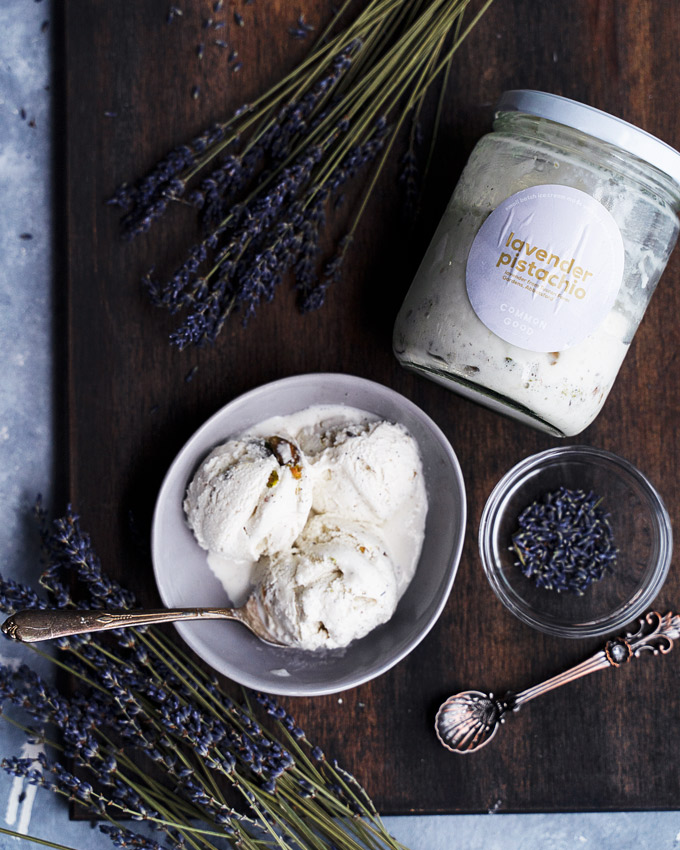 Check out my review of Common Good Ice Cream here.
All of their dairy comes from Birchwood Dairy and their mix-ins are made in-house, supporting as many local farms and businesses as possible.
Common Good Ice Cream
33771 George Ferguson Way, Abbotsford, BC
commongoodicecream.com